PHOTOS
Meghan Markle Quickly Switches From Crossed Legs To The 'Duchess Slant' At Palace Party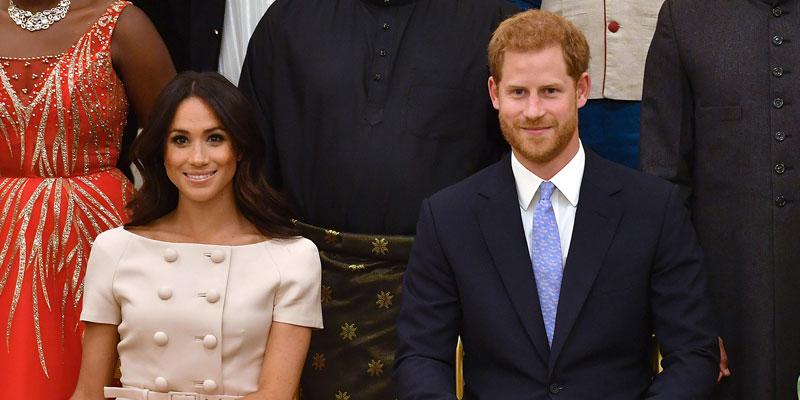 Meghan Markle has adjusted to royal life seamlessly, but even she slips up now and then! While attending a reception at Buckingham Palace on Tuesday, the Duchess of Sussex accidentally crossed her legs — a major faux pas in royal etiquette!
Article continues below advertisement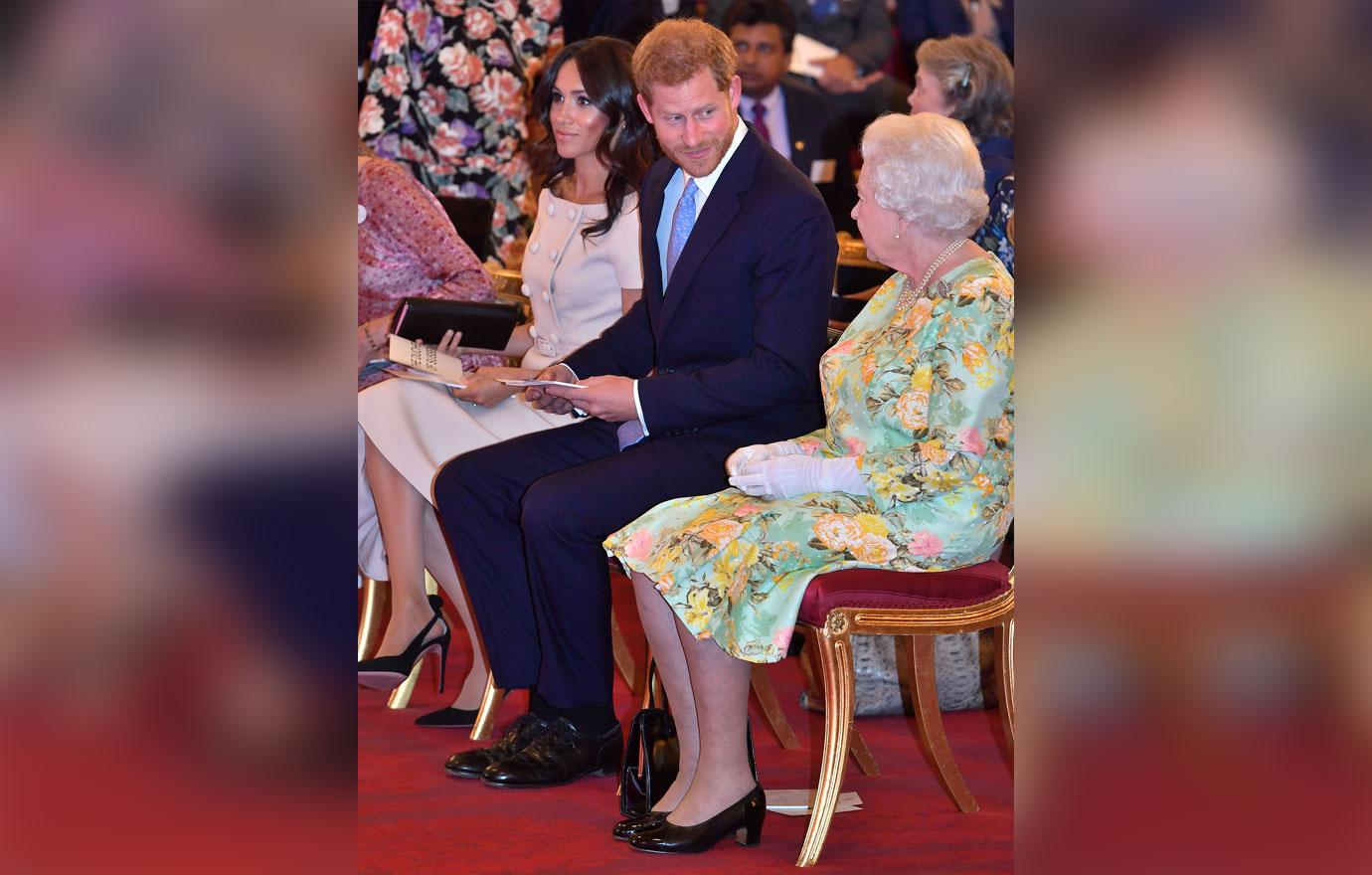 During the evening, Meghan, her husband Prince Harry, and his grandmother Queen Elizabeth took a group photo with guests at the exclusive event. Harry and Meghan were last to sit for the pic, and as Meghan took her seat, she comfortably crossed her legs.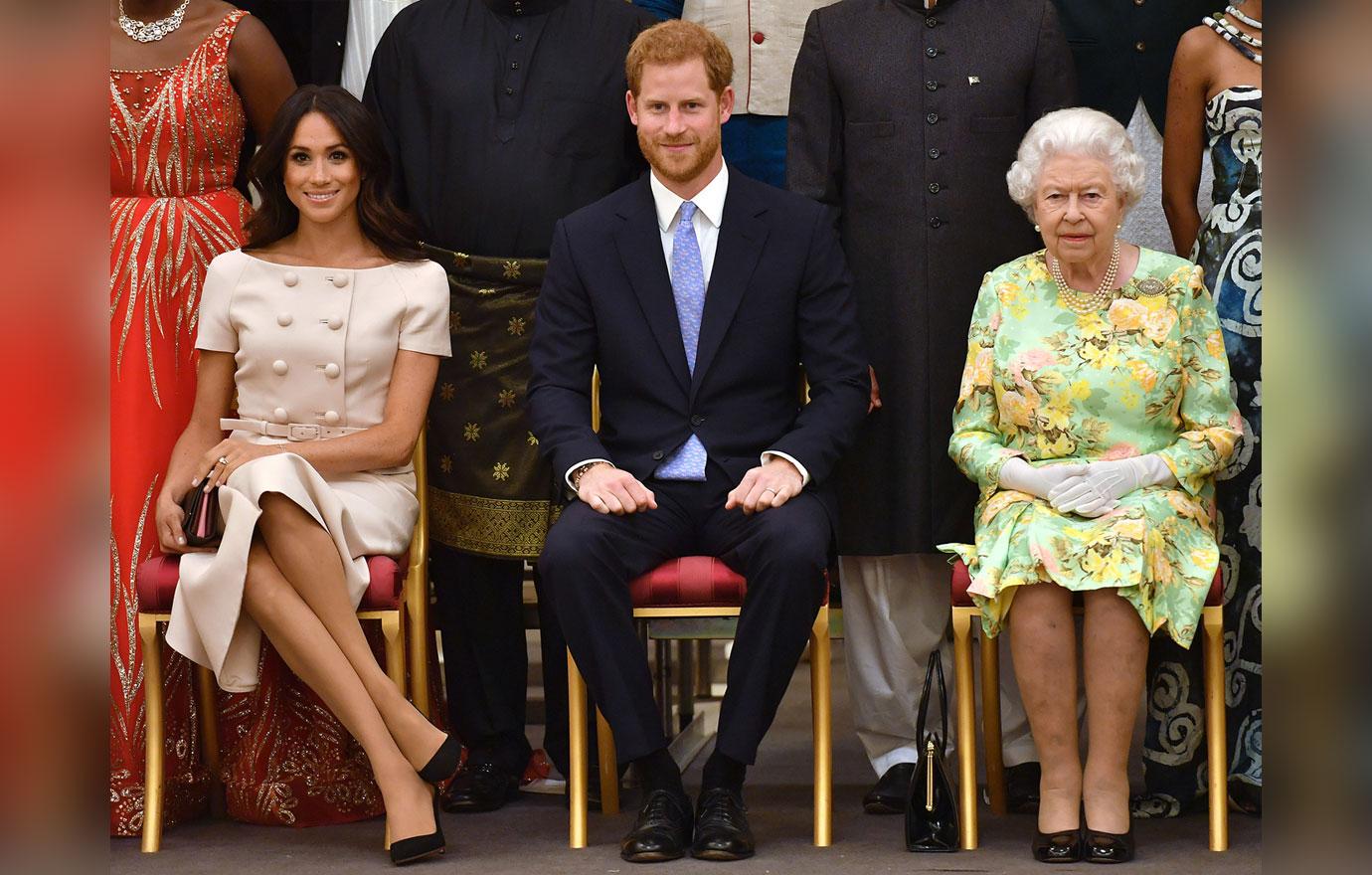 However, as photographers began to snap pics, Meghan seemed to notice her error, and quickly slanted her legs to her right to cover up her momentary mistake.
Article continues below advertisement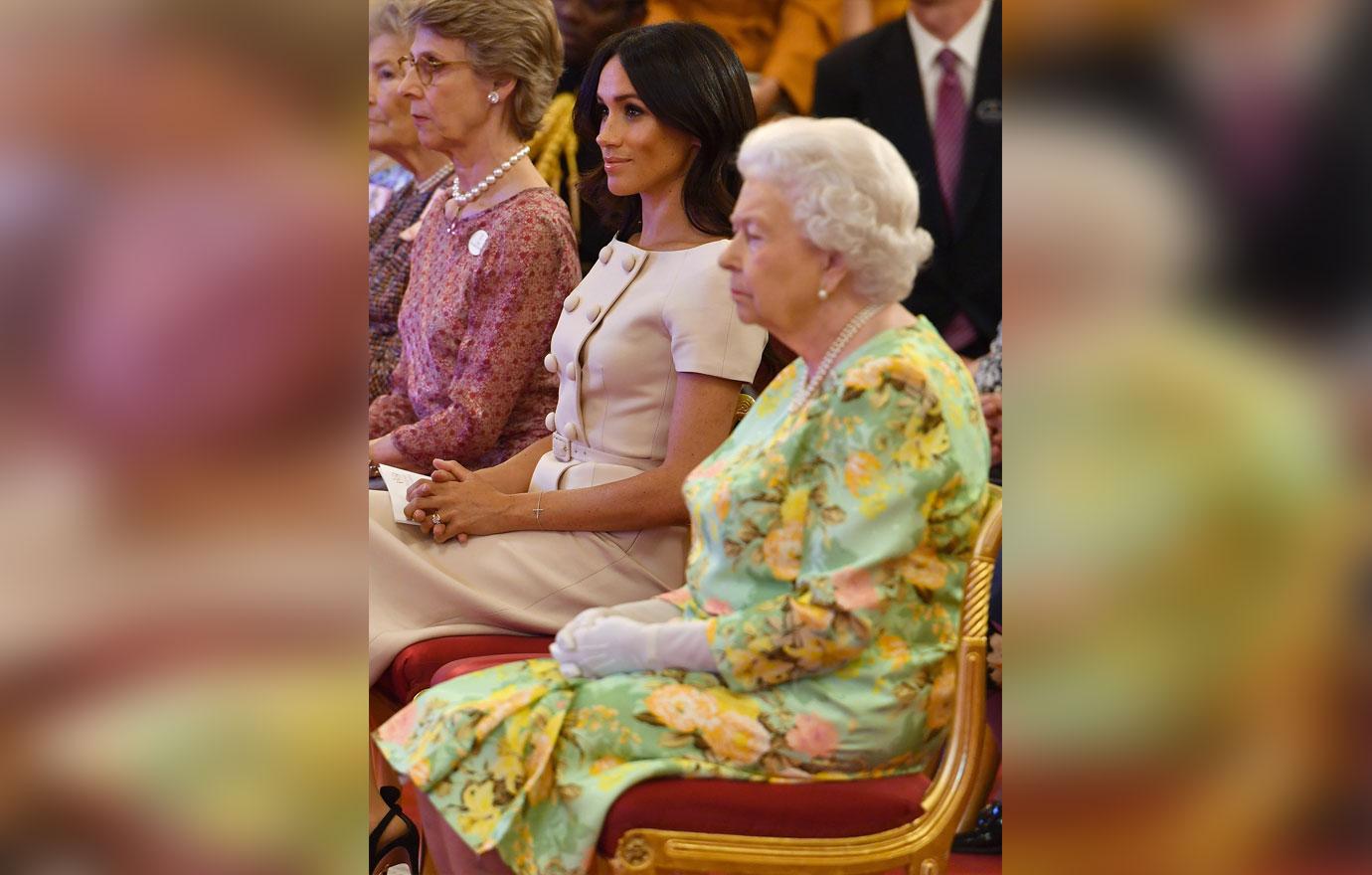 When attending public engagements, Meghan, her sister-in-law Kate Middleton, and other female members of the royal household are expected to sit with their legs and knees together.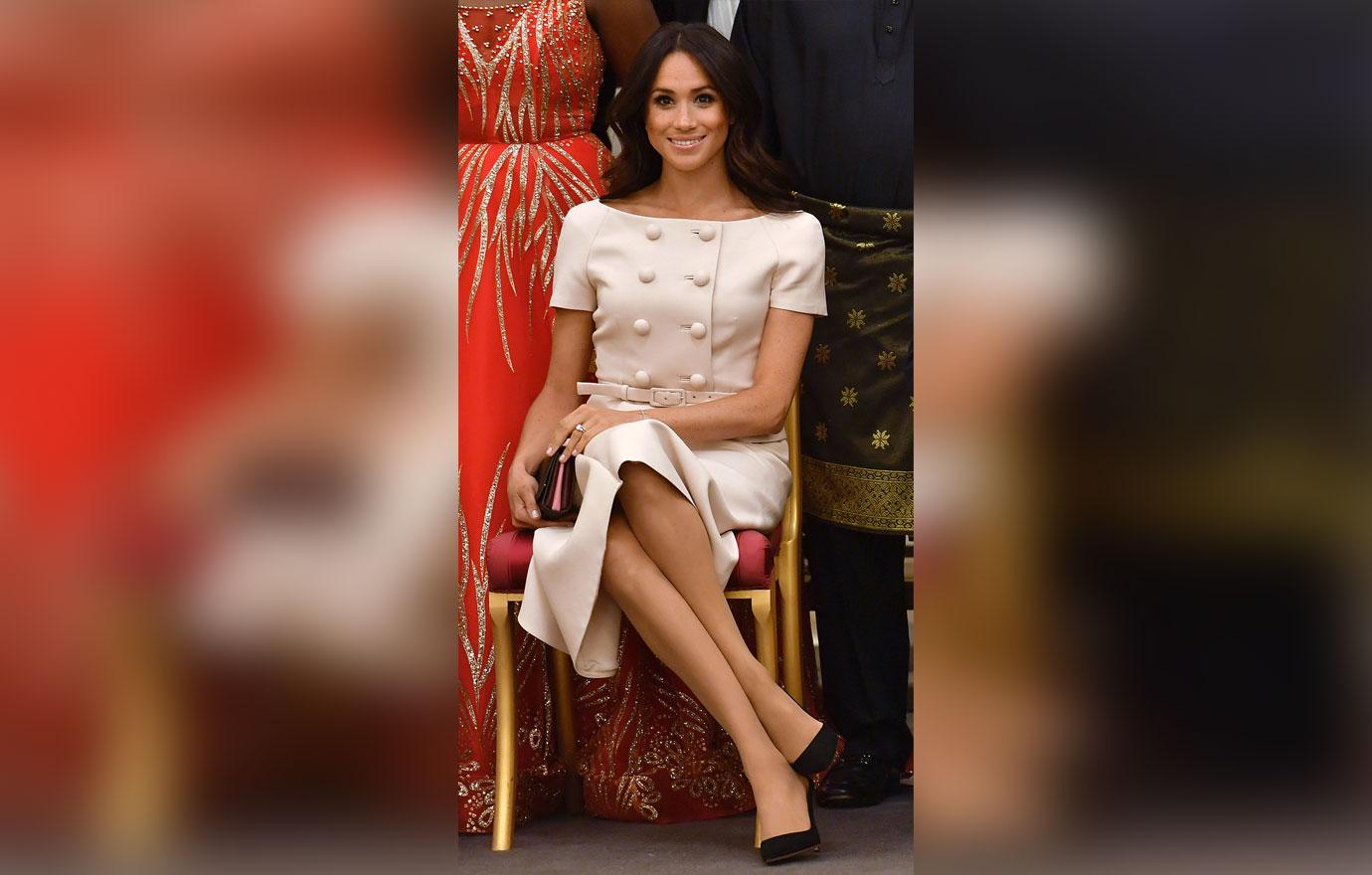 However, when sitting for a long time, women are allowed to cross their legs at the ankle. "It's sophisticated, protects vulnerabilities, and looks fabulous in photos," Myka Meier, a royal etiquette expert, told People magazine.
Article continues below advertisement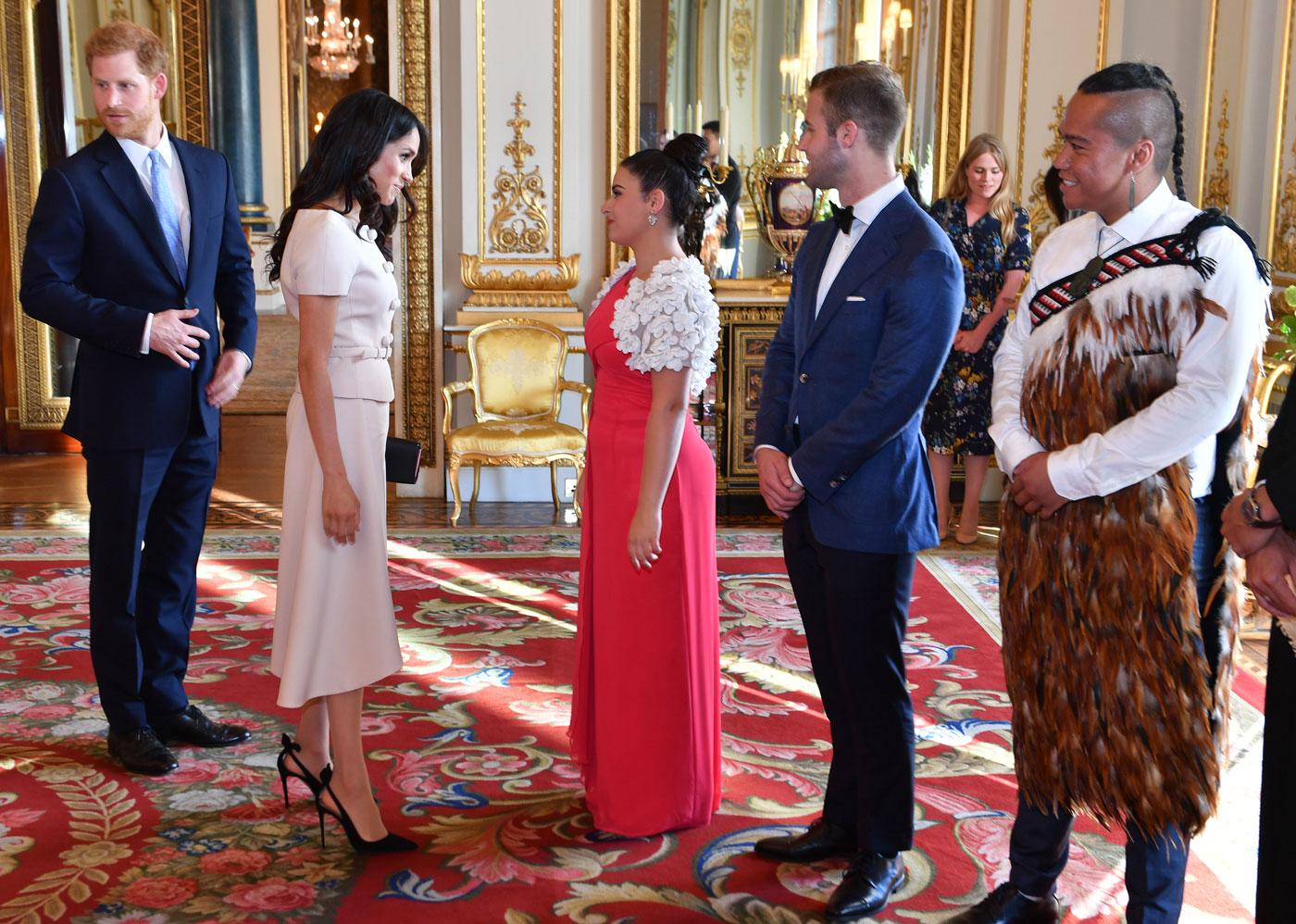 Meghan has already proven she's a pro at Duchess life. She's begun wearing panty hose like Kate, and has shown off her royal curtsy for the Queen at multiple public engagements.
What do you think of Meghan catching her own royal faux pas? Sound off in the comments below!