PHOTOS
Michelle & Jim Bob Duggar's Oldest Grandchild Turns 9! See Their Emotional Post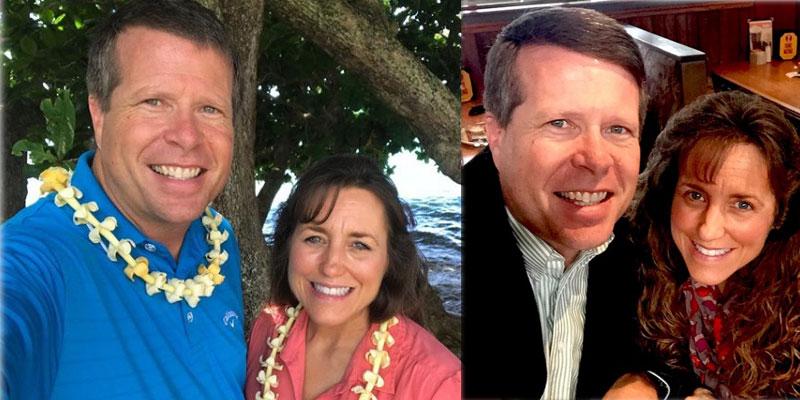 Michelle and Jim Bob Duggar may have 19 kids, but they also have 12 grandkids! And when their oldest grandchild turned 9 on Monday, Oct. 8, the proud grandparents couldn't miss a chance to wish her a happy birthday in a sweet post!
Article continues below advertisement
Michelle and Jim Bob's eldest grandchild — and granddaughter — Mackynzie Duggar turned 9 on Monday. The grandparents celebrated with a message on Facebook and a series of pics of little Kynzie.
"Happy 9th Birthday Mackynzie! Your smile can light up a room and your love for others is so sweet! You are a great big sister, daughter, niece and granddaughter! We love you so much!!" they wrote.
Article continues below advertisement
They posted pics of Mackynzie playing with her cousins, recording the family album Happy Heart, and holding her new brother Mason when he was a newborn.
Fans were thrilled to see some pics of the little one, whose dad is disgraced Duggar son Josh. When Josh's molestation scandal was exposed in 2015, his family's show 19 Kids and Counting was pulled from TLC. He was later caught cheating on his wife Anna via the infidelity website Ashley Madison, and entered a Christian-based treatment center for 6 months.
Article continues below advertisement
Fans said they missed "seeing this sweet family" on TLC and praised Mackynzie's mom for sticking by Josh's side throughout the scandals. "Sweet Mackenzie looks just like her mama. I bet she has a sweet heart just like her mama. Thankful for this family standing strong in their marriage. It is an important testimony for us to witness," one fan wrote.
What do you think of the Duggars' birthday post for Mackynzie? Do you want to see more of Josh's kids on his sisters' spin-off show Counting On? Sound off in the comments below.