PHOTOS
Mike 'The Situation' Sorrentino Talks About Maintaining His Sobriety Since Leaving Prison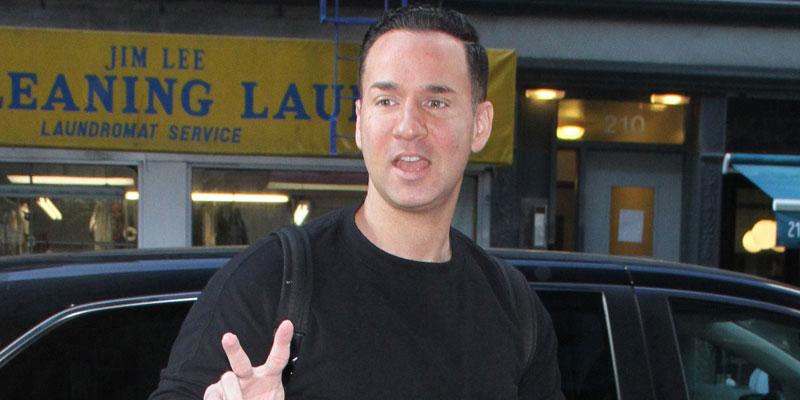 Mike "The Situation" Sorrentino is adjusting to life outside of his jail cell one day at a time. The Jersey Shore: Family Vacation star is speaking out for the first time since his release from prison and how he's not planning to waste away his freedom.
Article continues below advertisement
Mike, 37, chatted with Entertainment Tonight and opened up about his new outlook on life after prison. "I definitely feel like I'm a changed man," he said. "Oh my God, to be a free man, to be honest with you, it's awesome."
"It's fantastic. I have my beautiful wife next to me. I'm healthy, I'm sober, back at work with my best friends on the No. 1 show on MTV and just living the dream," the reality star said of his supportive wife, Lauren.
Article continues below advertisement
The Situation began serving his time for tax evasion at the Otisville Federal Correctional Institution in upstate New York on January 15, 2019. He was released on September 12 and has been under supervision for 24 months. The MTV personality must also complete 500 hours of community service.
"You sort of take your freedom for granted sometimes," he told the publication. "Once you get out, you are taking advantage of every minute. Every second, every meal, every conversation with my beautiful wife, with my friends. I love my job, so I am on such an awesome road and we are very excited to see what the future has to offer."
Article continues below advertisement
Mike revealed he stayed positive throughout the whole ordeal and it was mainly thanks to Lauren and his Jersey Shore pals. "It's a very uncomfortable situation from start to finish but it's not the end of the world," he reflected. "I didn't feel sorry for myself, but any time something good happened in our lives, I would be in my feels for that. I was very proud of the Jersey Shore Family Vacation that was airing on TV and it was our wedding being played out, so every single week I was in prison but I was watching myself on screen.
Mike continued, "I was just proud of myself that, even under extreme stress and adversity, I was still able to do my job and do it well. And still able to earn an income while in prison."
Article continues below advertisement
To help celebrate his freedom, The Sitch gorged on a delicious feast with Lauren at their home. On September 16, Mike, shared a snap on Instagram of him and his wife surrounded by a buffet of food. Among the colorful spread was salad, cold cuts, cheese, vegetables, chicken cutlets, pasta, and much more. "Feast mode," Mike captioned the picture. Lauren interjected, "Feast mode with a side of the gun show."
What are your thoughts on what Mike had to say? Sound off in the comments below!