PHOTOS
OK! Exclusive: How Ashton Kutcher Ruined Mila Kunis' Baby Plans With Seedy Massage Parlor Visit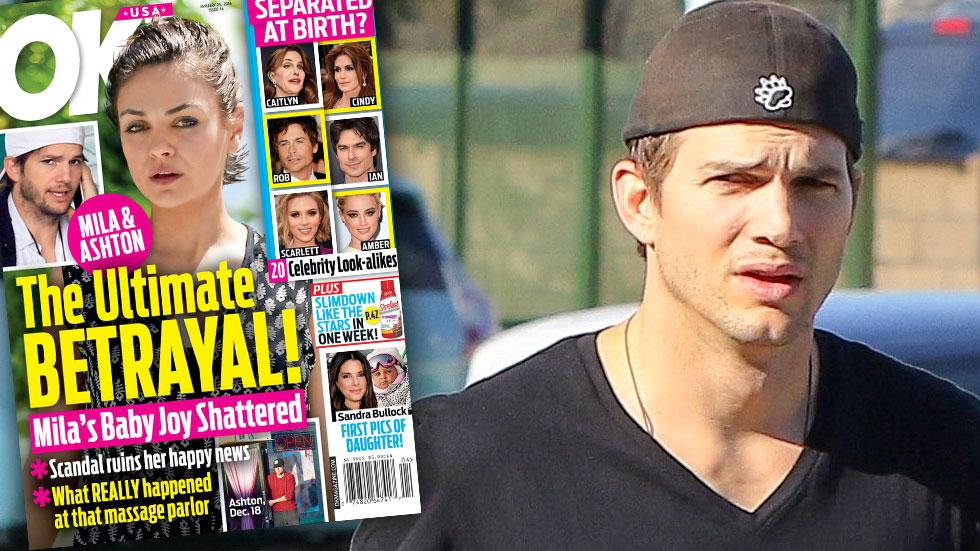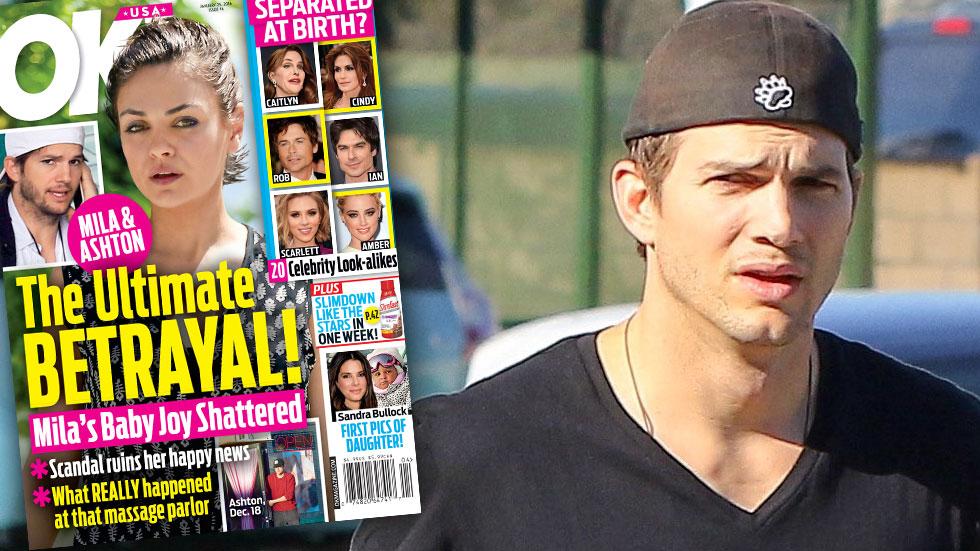 Ashton Kutcher's recent visit to a seedy massage parlor did not cause a rift in his marriage with Mila Kunis, but the actor did ruin her big baby news!
Article continues below advertisement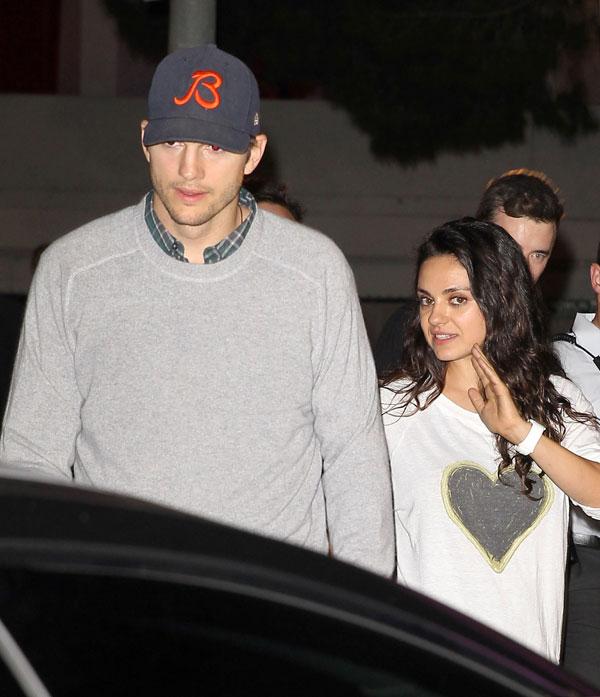 While a rep for Kutcher, 37, said the actor was unaware of the massage parlor's reputation and "nothing inappropriate happened and nothing inappropriate was offered," Ashton's spa day derailed her baby plans.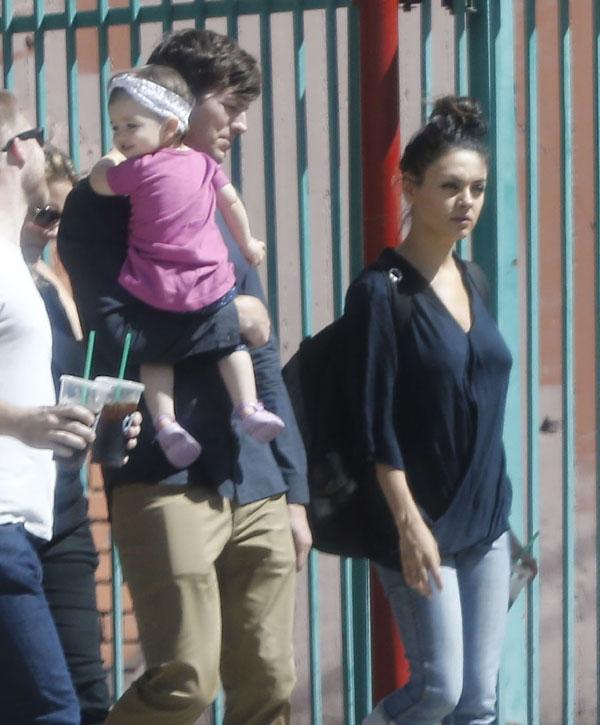 "They've been talking about another baby for a while now, and Mila was all set to tell him that she's ready to start trying again," a source told OK! about the 32-year-old. "She couldn't wait to deliver the news."
Article continues below advertisement
NOCAPTION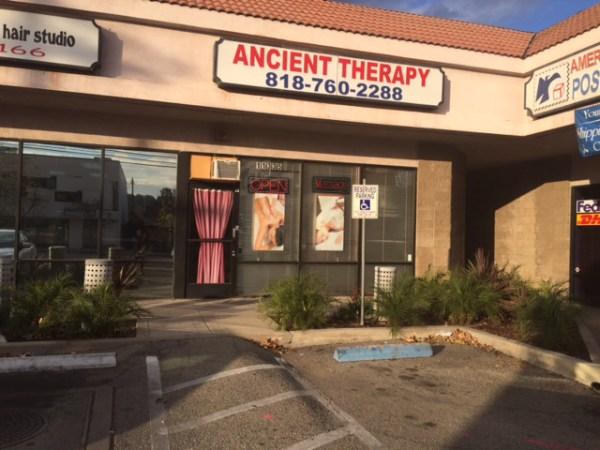 Kutcher was busted leaving Ancient Therapy, a massage parlor in a North Hollywood strip mall known for offering "clients sexual favors," on Dec. 18. Kunis, though, was not upset with her husband of six months, who denied any wrongdoing.
EXCLUSIVE: ** PREMIUM RATES APPLY** Mila Kunis and Ashton Kutcher take Wyatt to lunch in Carpinteria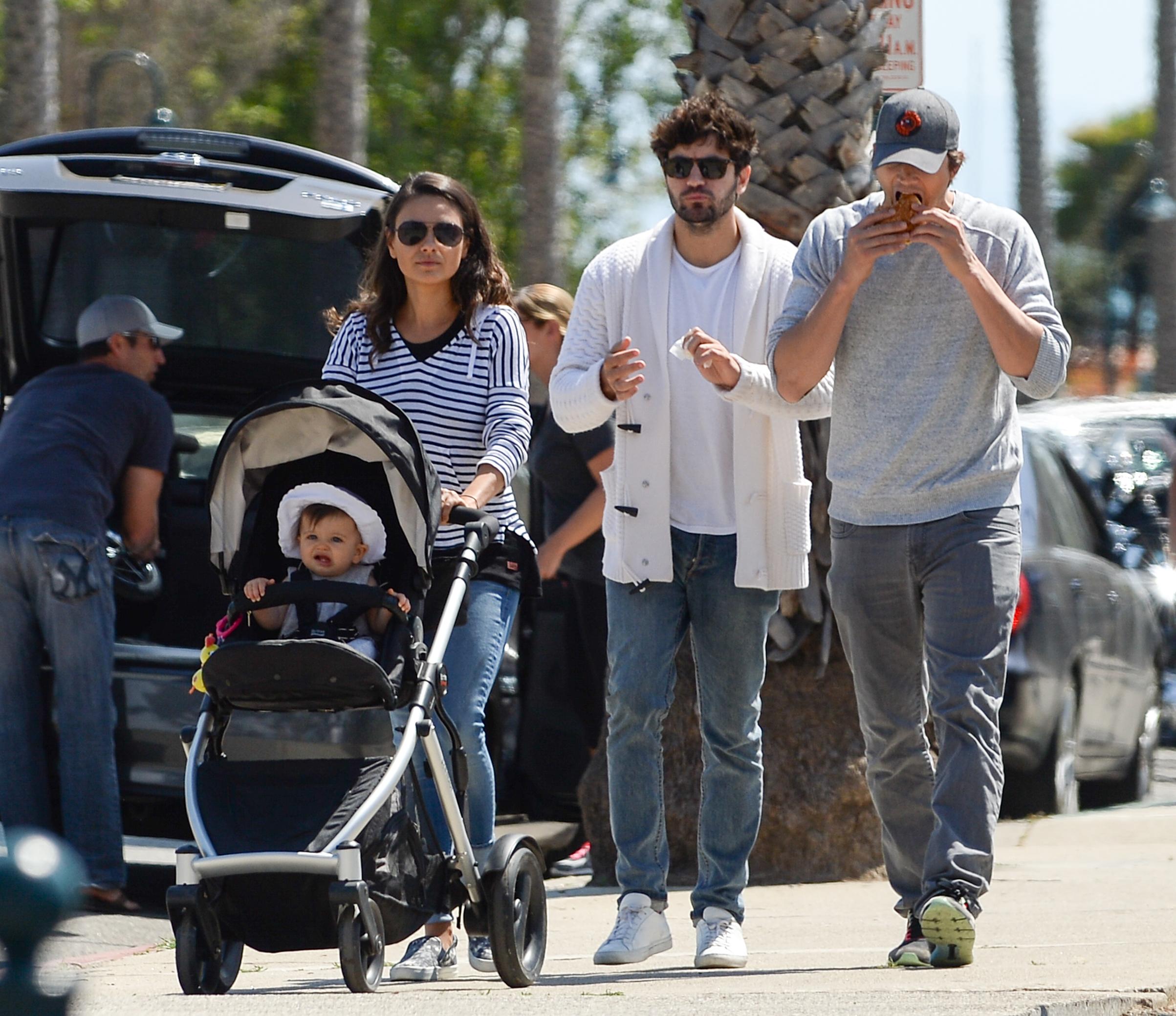 Article continues below advertisement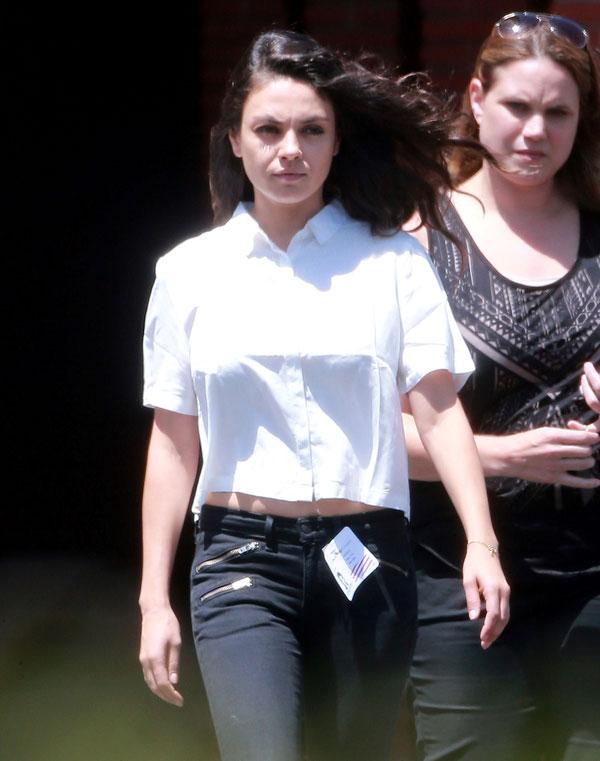 But the insider said Mila, who is currently not expecting, will let it go and continue with their plans to expand their family. "She's not the type to freak out and end a relationship over one minor transgression," the source said.