PHOTOS
Baby Glow! Mila Kunis Exposes HUGE Pregnancy Bump With Wyatt And Ashton Kutcher
Exclusive... Ashton Kutcher And Mila Kunis Grab Breakfast In Beverly Hills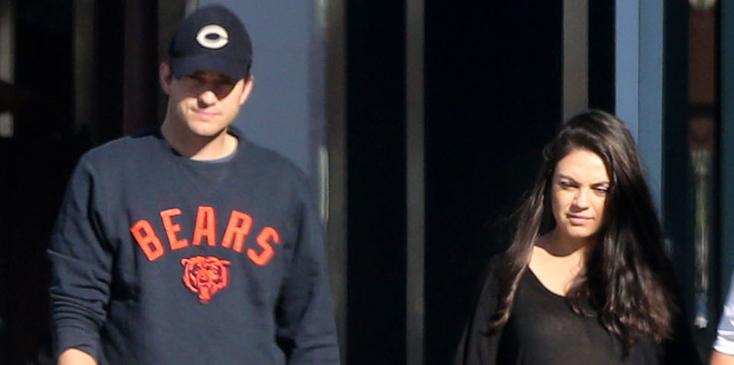 The baby boy is growing fast! Days after Ashton Kutcher accidentally revealed the gender of his second child, he was spotted with Mila Kunis and their adorable daughter Wyatt!
Article continues below advertisement
ffn_ff6ff7_kutcher_kunis_exc_100916_52198546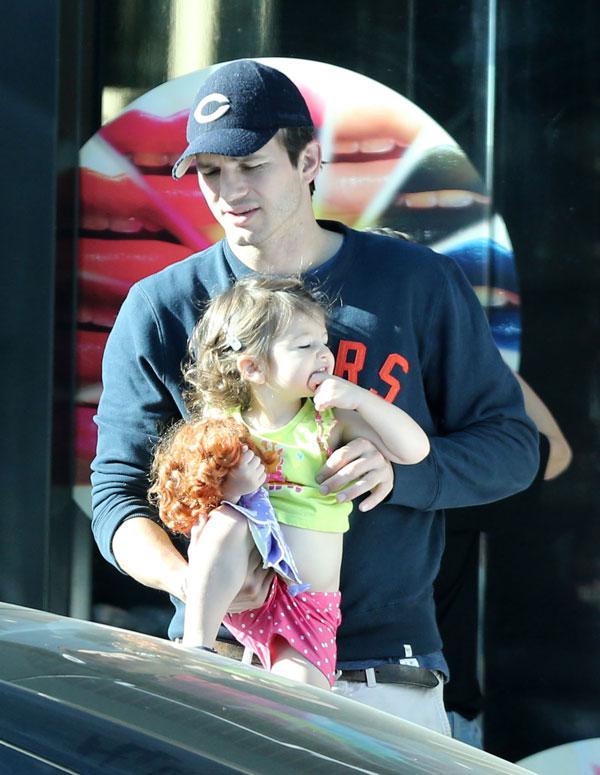 The family grabbed breakfast in Beverly Hills, and Wyatt stayed occupied with a doll as Ashton held onto her.
ffn_ff6ff7_kutcher_kunis_exc_100916_52198543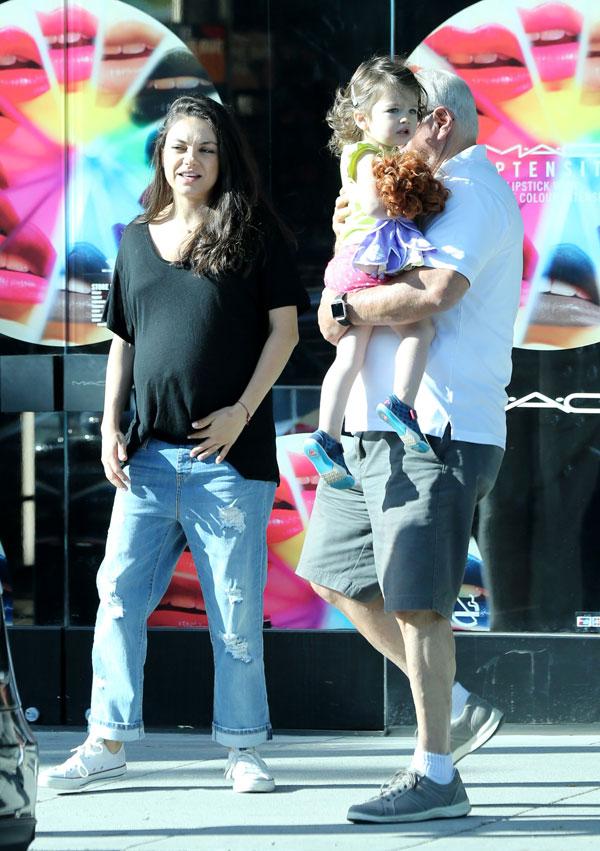 Mila revealed her huge baby bump while dressed down in a black t-shirt and denim jeans.
Article continues below advertisement
ffn_ff6ff7_kutcher_kunis_exc_100916_52198545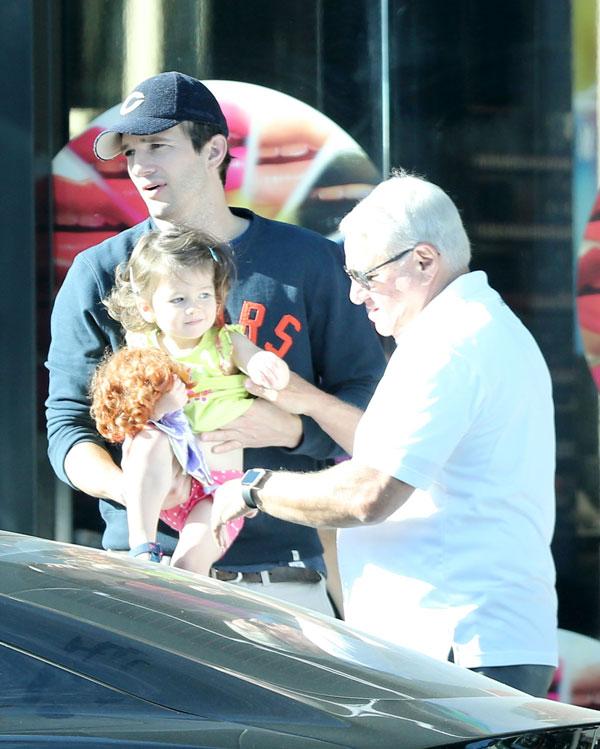 In June, it was revealed that Mila and Ashton are expanding their brood, and Ashton could not help but express his enthusiasm about being a dad. He told Ellen DeGeneres recently, "You think you know how much you can love another person, and then you have a child and you realize you didn't know. It's infinitely rewarding. I think I really look at this as the greatest opportunity of my life."
Article continues below advertisement
ffn_ff6ff7_kutcher_kunis_exc_100916_52198534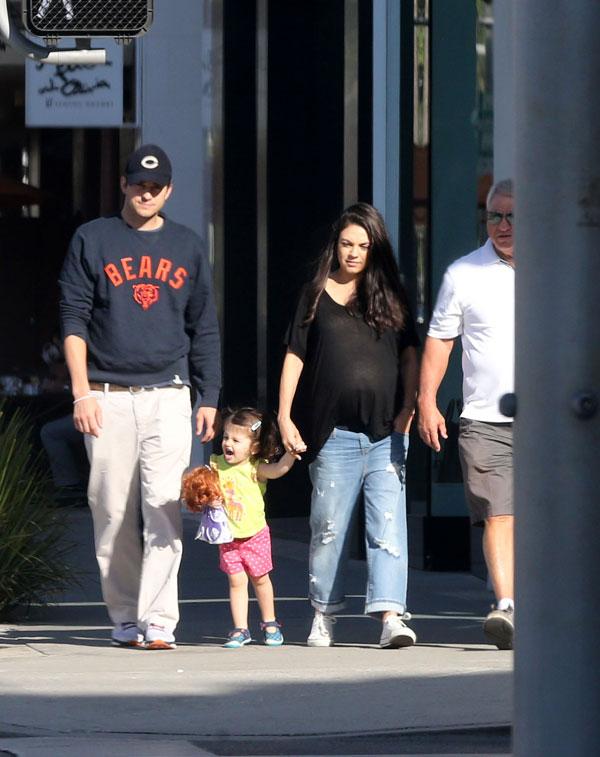 Just days ago, on the Today show, Ashton spilled the beans on their baby's gender. While talking to Savannah Guthrie about Wyatt preparing to be a big sister, he said, "It's really exciting. She, like, points to Mila and she's like 'baby brother' when she points to the belly and then she points to Dad and she goes 'beer.' So I think she gets there's something in the belly, but I don't quite think she knows that it's not going to be a plastic doll yet."
Article continues below advertisement
ffn_ff6ff7_kutcher_kunis_exc_100916_52198539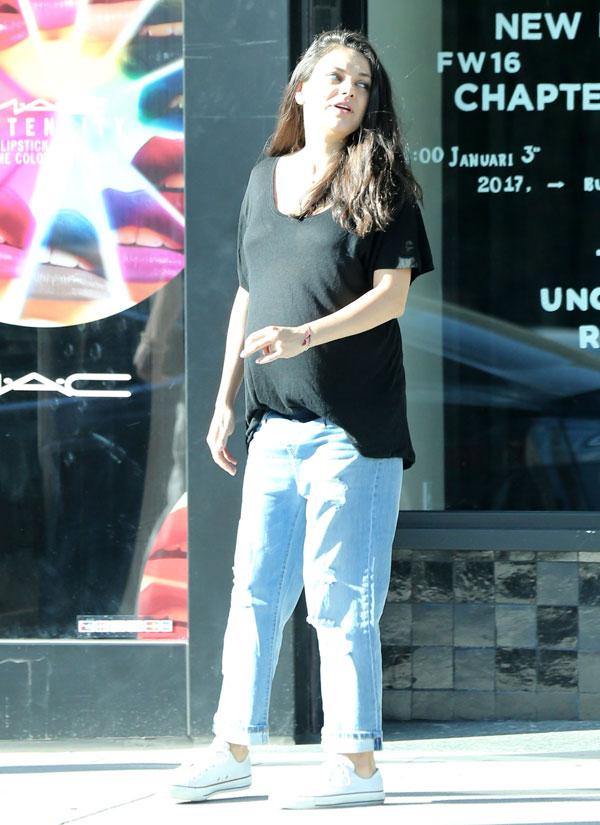 What are your thoughts on Mila's baby bump? Let us know in the comments section.