PHOTOS
Miley Apologizes Again for Offensive Photo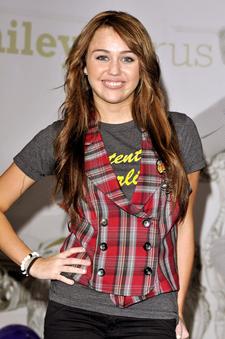 The controversy surrounding a photo featuring Miley Cyrus and a group of friends slanting their eyes and seemingly mocking Asian people just won't die.
On Monday, the 16-year-old Hannah Montana star released another apology for her actions in the leaked photo, after the Organization of Chinese Americans and several others reportedly didn't buy her first attempt at 'I'm sorry.'
On her official fansite, Miley wrote the following message today:
Article continues below advertisement
"I want to thank all of my fans for their support not only this week, but always! I really wanted to stress how sorry I am if the photo of me with my friends offended anyone. I have learned a valuable lesson from this and know that sometimes my actions can be unintentionally hurtful. I know everything is part of God's ultimate plan, and mistakes happen so that eventually I will become the woman He aspires me to be. Peace and love, Miles."
Now that sounds like an apology! You know--when the two words 'I'm' and 'Sorry' are used....