PHOTOS
Miley Cyrus' New Wedding Diet Is NOT For The Faint Of Heart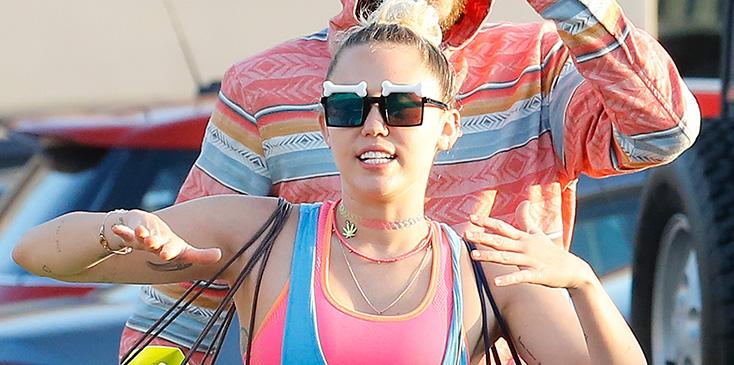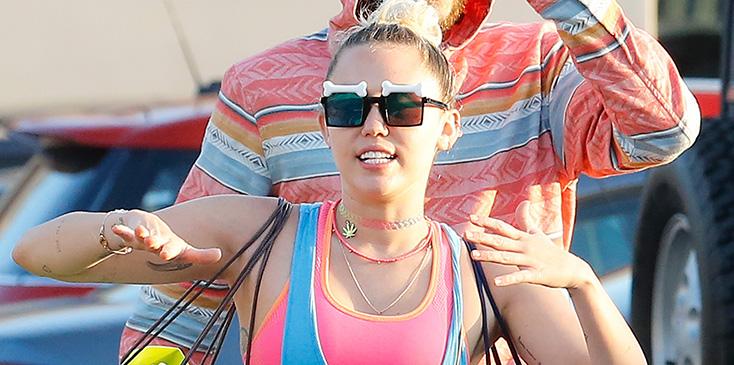 Is Miley Cyrus literally wearing herself too thin? As the eccentric singer plans her summer wedding to Liam Hemsworth, she has become desperate to lose seven pounds! Her main goal right now is making sure her body is in tip top shape for the nuptials — no matter what it takes.
Article continues below advertisement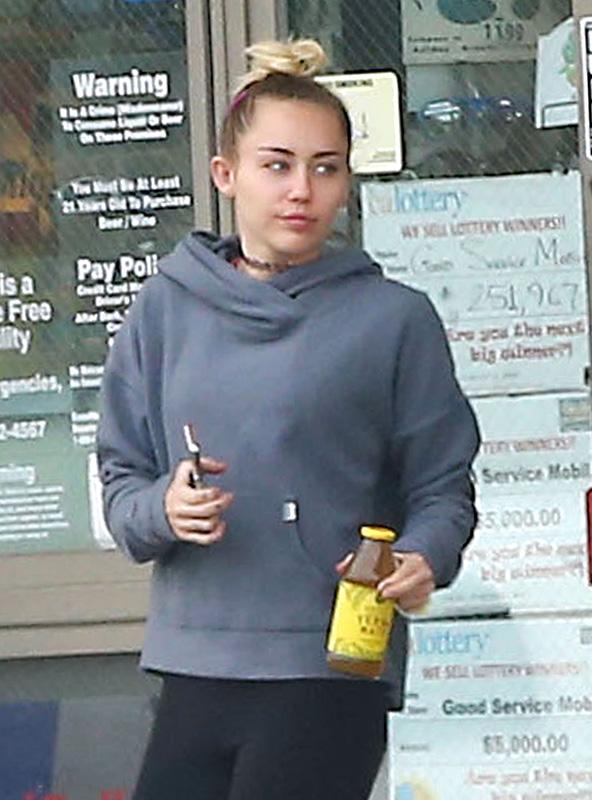 "Miley being Miley, she wants her gown to be quite revealing," an insider close to the "Party In The USA" singer told Heat. "She's spoken to a few designers over the last few weeks, but she's got her heart set on her friend Moschino designer Jeremy Scott making it. She wants the design to be completely off the wall and original" — just like her!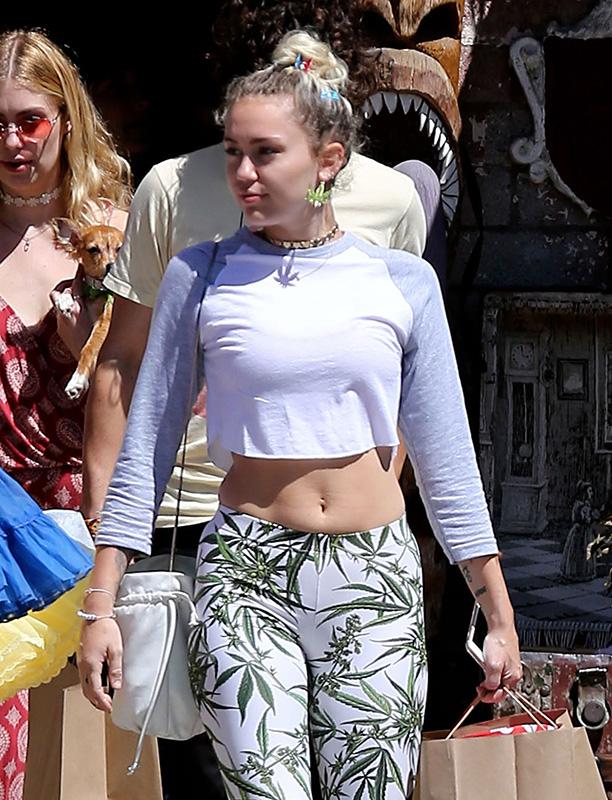 "Jeremy's been working on a few things with Miley and she's been giving him a lot of ideas. There have been some early sketches of an A-line wedding dress with red lace and a matching veil, and another one with a see-through, lace-detailed bodice. Miley wants the vibe to be trashy-meets-traditional, which is her whole theme for the wedding. She would love to wear red thigh-high boots to go with her ensemble, but she's trying to balance the look with some more traditional aspects," the source added. "She doesn't want to go totally overboard."
Article continues below advertisement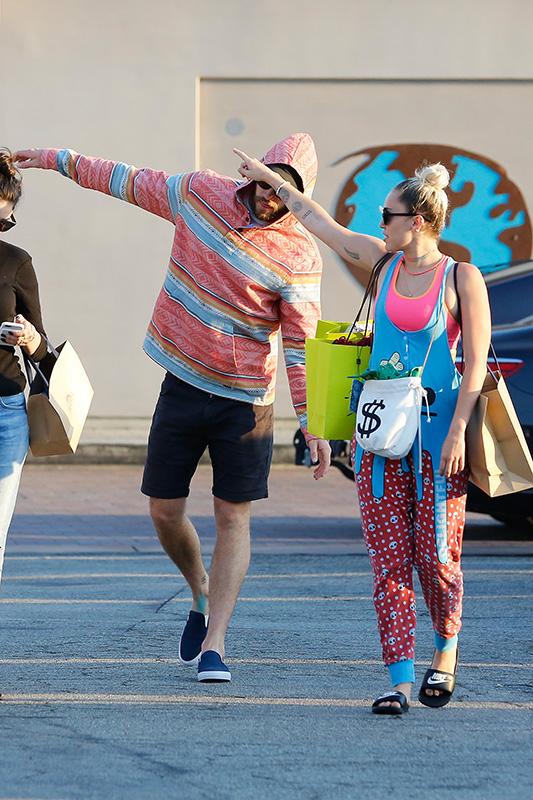 "Liam is happy for her to show off her unique style, but he's from quite a traditional family, so he's hoping it won't be too unique!"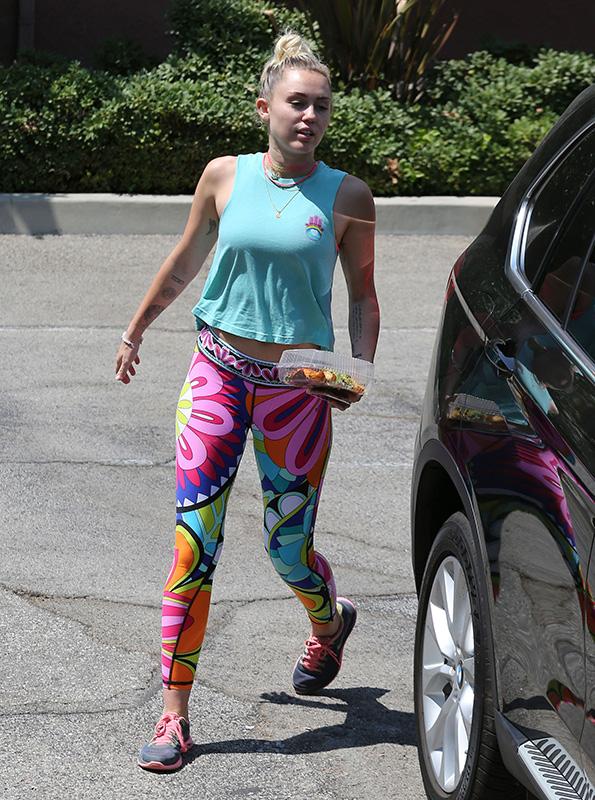 Going hard! "One thing Miley's sure about is that she wants to be a sexy bride. She wants to show off her taut tummy — she's been putting herself through a punishing exercise regime. She wants to lose another 6-7 pounds, so she's been taking daily two-hour hikes, doing an hour of cardio, as well as Pilates and using her elliptical machine. She's really upping her game, but some of us think she's pushing herself too hard," the insider continued.
Article continues below advertisement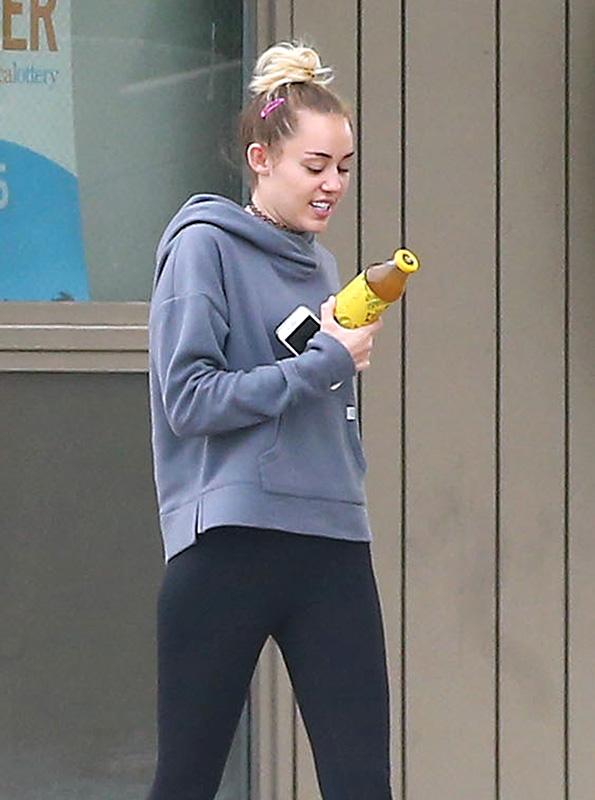 "She already looks great — but Miley's not listening. She's a vegan, and she's being stricter than ever, swapping some meals for just green juices and smoothies. She's eating a lot of grilled vegetables, and her only treats are vegan Mexican dishes with cashew-nut cheese."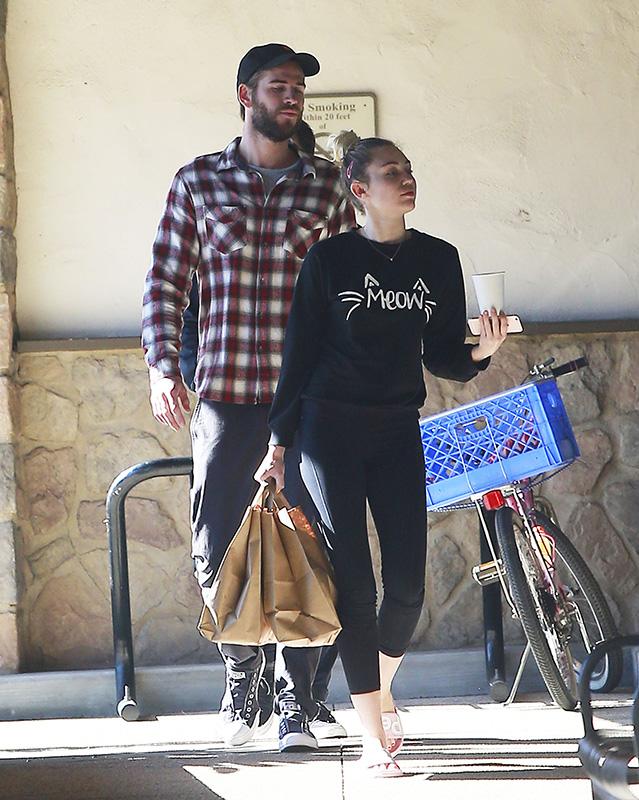 Do you think Miley is taking her wedding diet too far? Sound off in the comments!