PHOTOS
Miley Cyrus Turns Heads In A Skimpy Bikini Top While Running Errands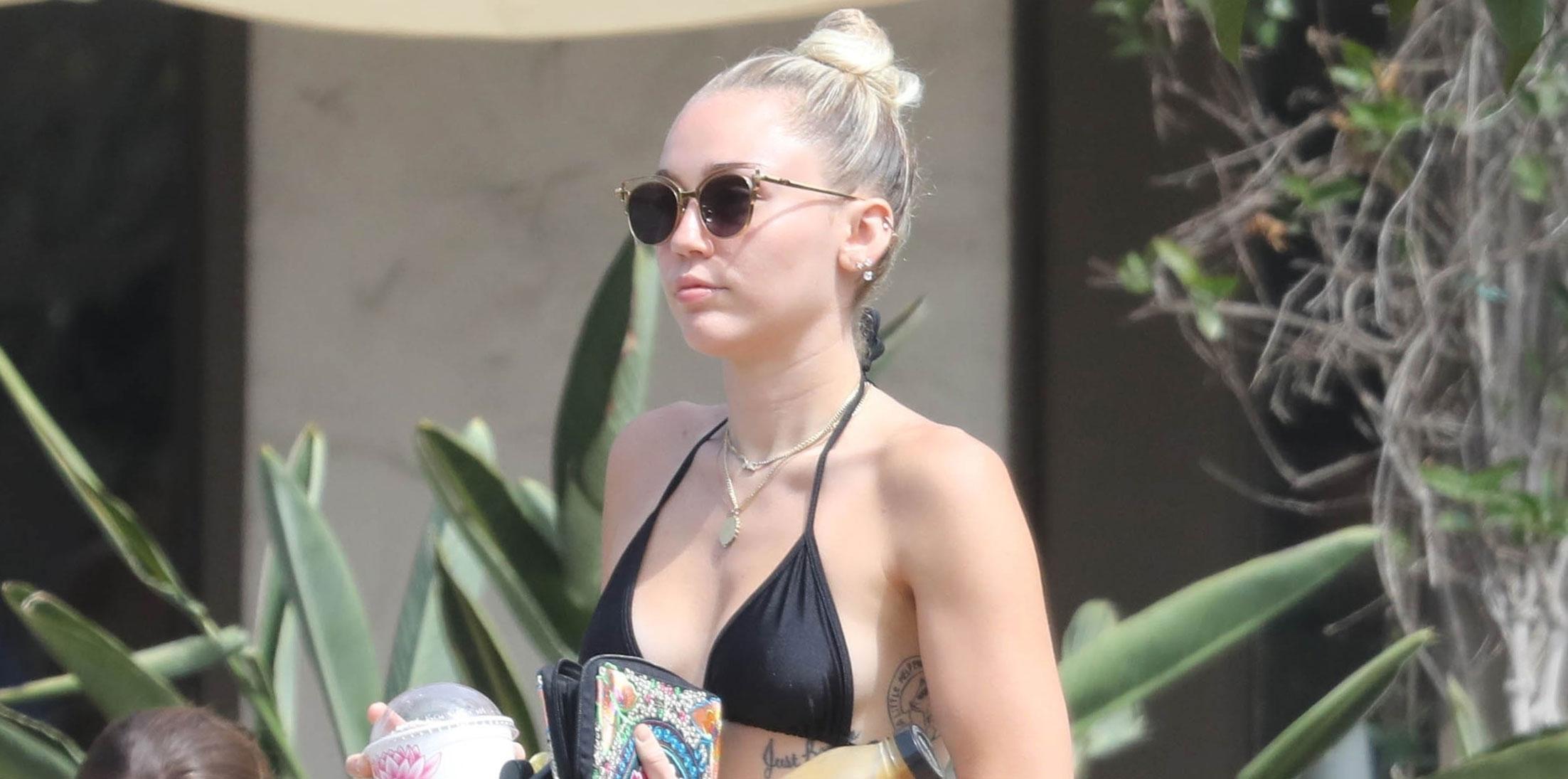 Miley Cyrus couldn't be bothered with wearing a shirt while running errands with her mom Tish Cyrus in Malibu on Monday. The singer wore a skimpy black string bikini top along with black sweat pants. Although, if it was too hot for a top, shouldn't it have been too hot for sweatpants? Oh, Miley, ever the mystery. While the outfit was certainly unusual, Miley still made it work! As OK! previously reported, the "Malibu" singer is gearing up for her wedding to fiancé Liam Hemsworth with intense workouts, and it shows! Click through to see more photos of Miley keeping cool in her bikini top!
Article continues below advertisement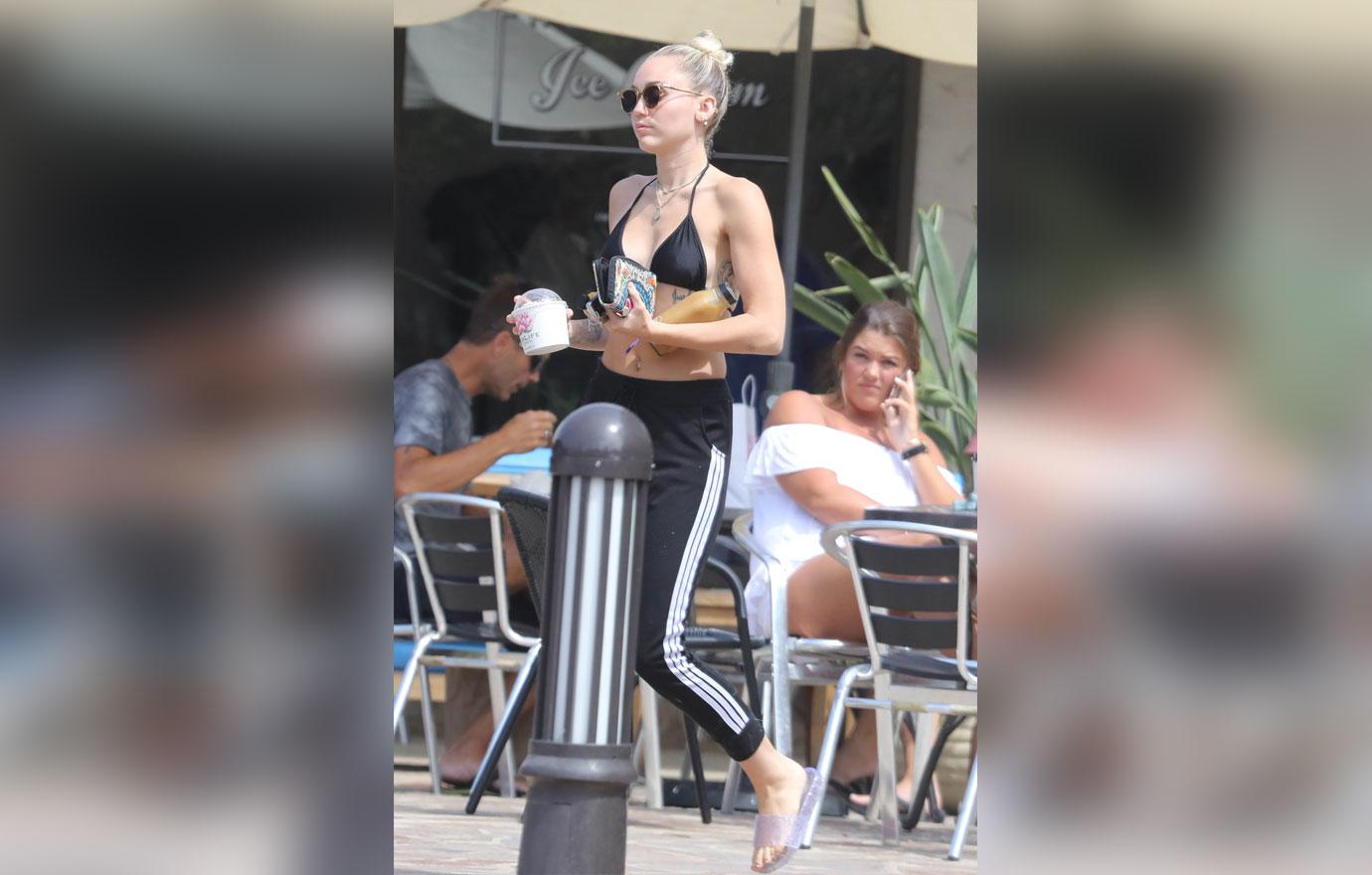 Miley seemed completely unaware that she was missing a shirt as she exited the store with her items.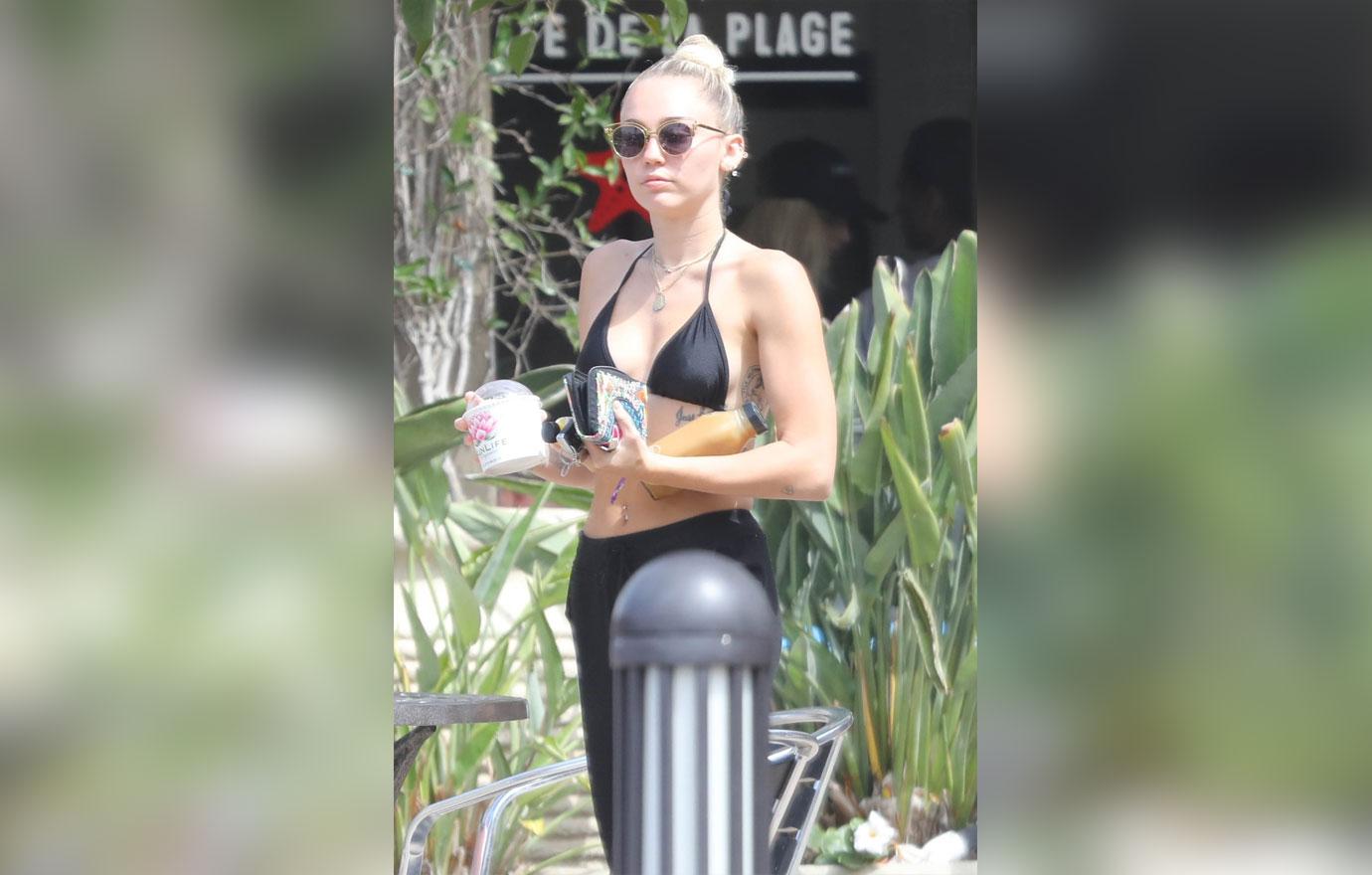 It looks like Miley stocked up on ice cream and iced coffee to cool off on the hot summer day.
Article continues below advertisement
Miley's mom Tish was significantly more covered up in a white t-shirt and long skirt.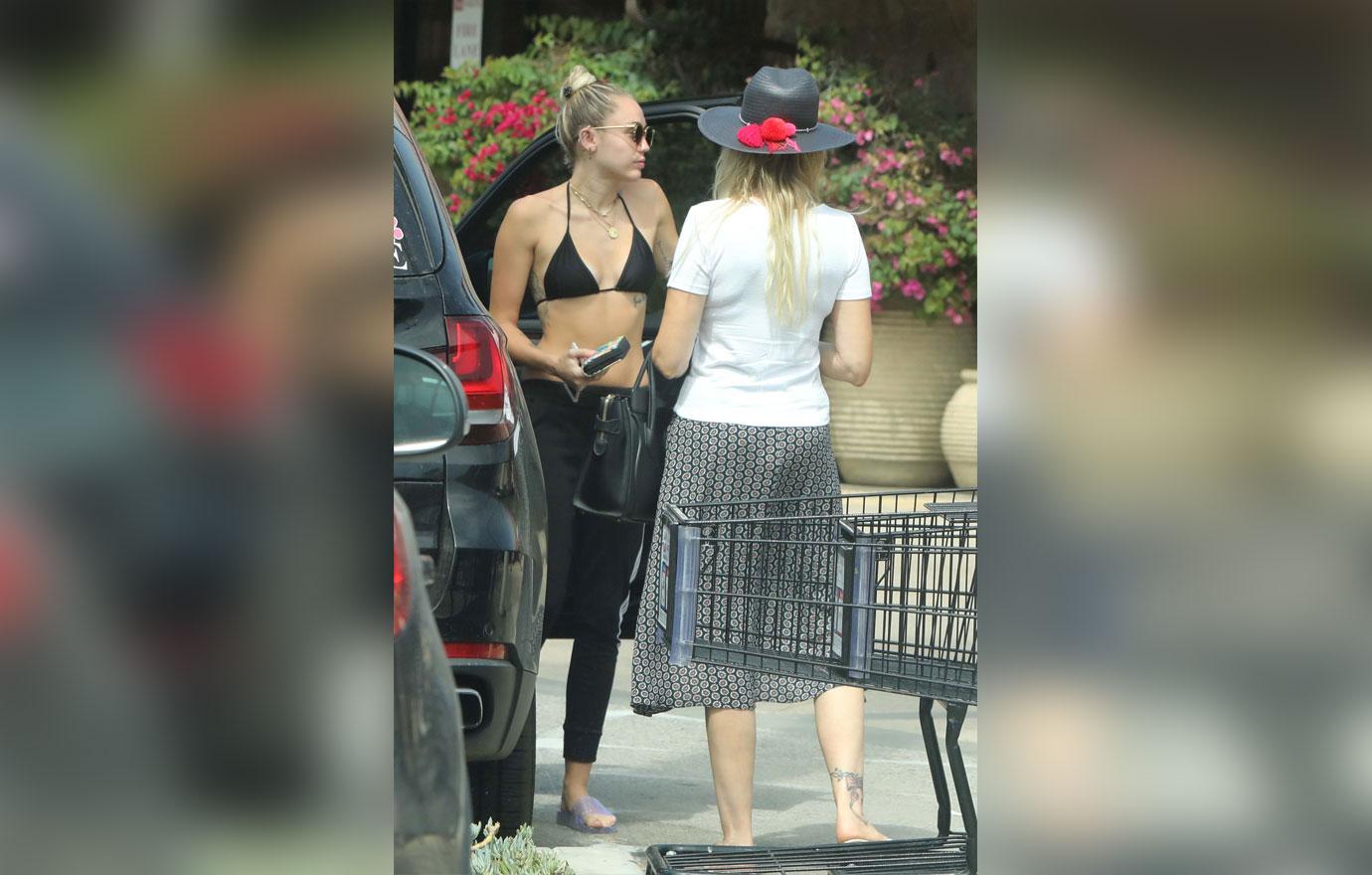 In addition to getting serious about shaping up for her wedding, Miley also recently revealed to Harper's Bazaar that she's given up smoking pot.
Article continues below advertisement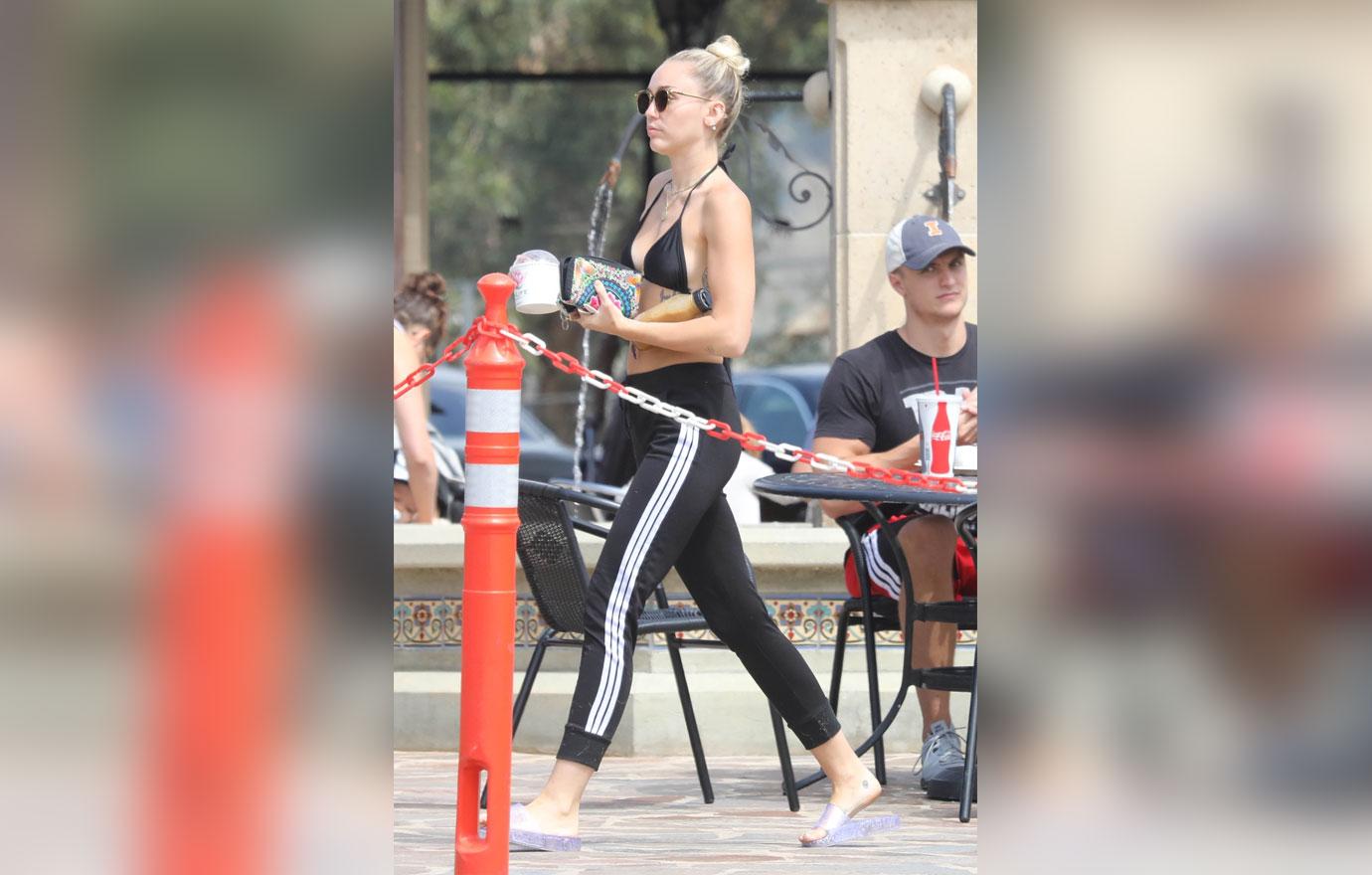 "Just for now," she explained. "To quote the wise Justin Bieber, 'Never say never.'"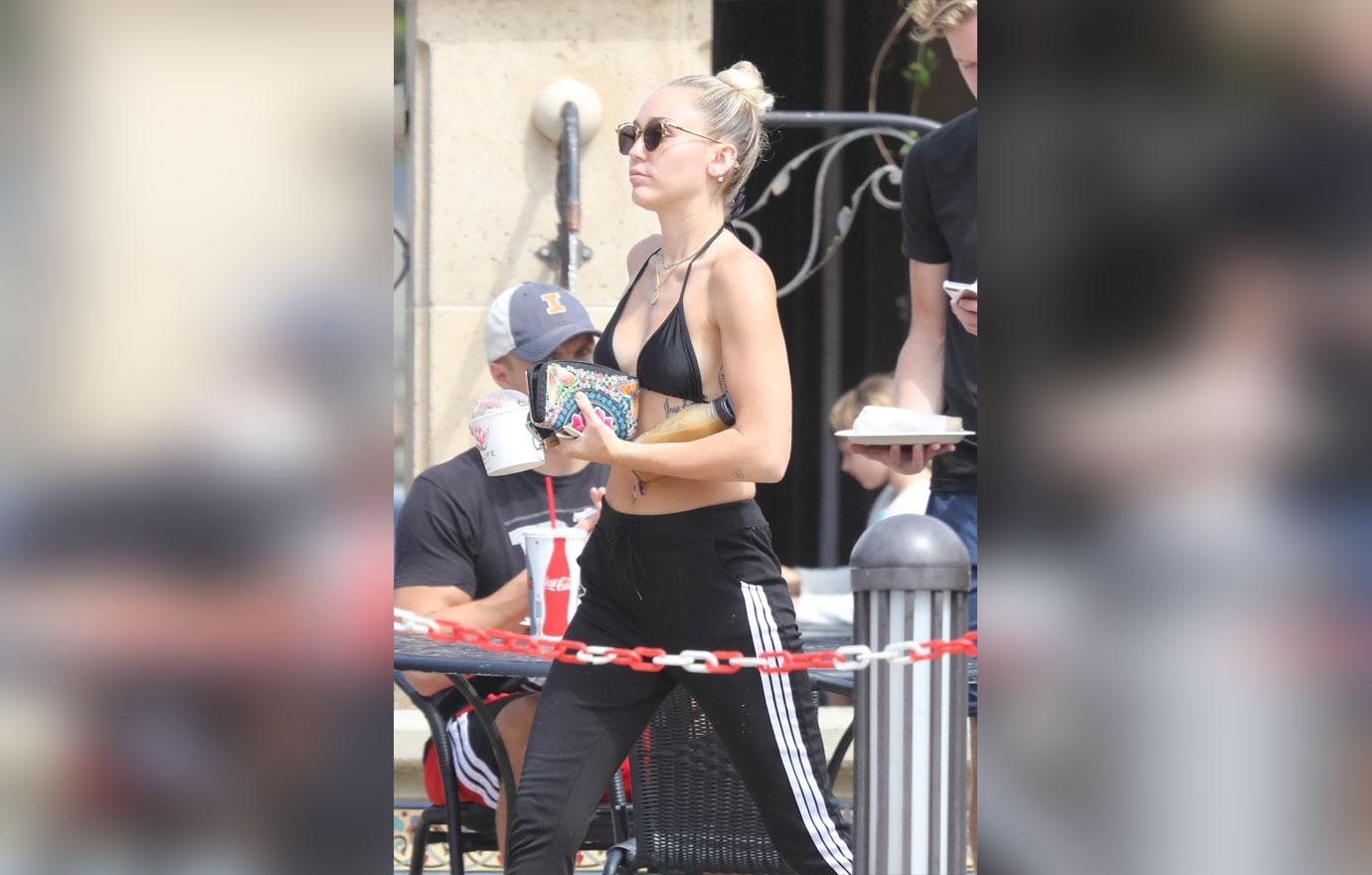 What do you think of Miley's bikini top? Sound off in the comments below!