PHOTOS
Miley Cyrus Gets Frank About Her 2013 VMA Performance With Robin Thicke And How Nicki Minaj Was 'Not Too Kind'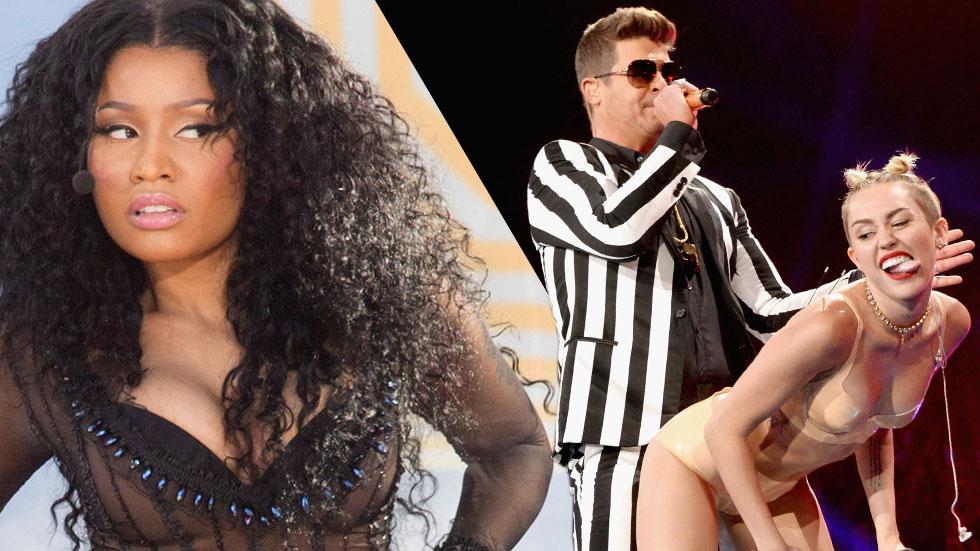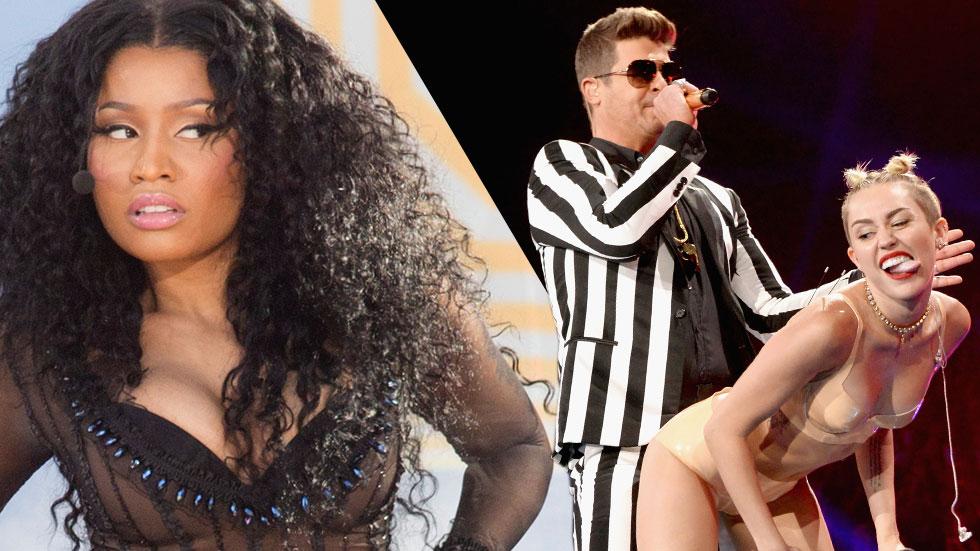 Redemption for Miley Cyrus? As she preps to host the upcoming 2015 MTV Video Music Awards she cannot avoid questions about her scandalous, foam-finger pointing performance with Robin Thicke from 2013. In an interview with the New York Times this week, Miley was frank about not only the backlash, but also the ongoing drama with Nicki Minaj.
Article continues below advertisement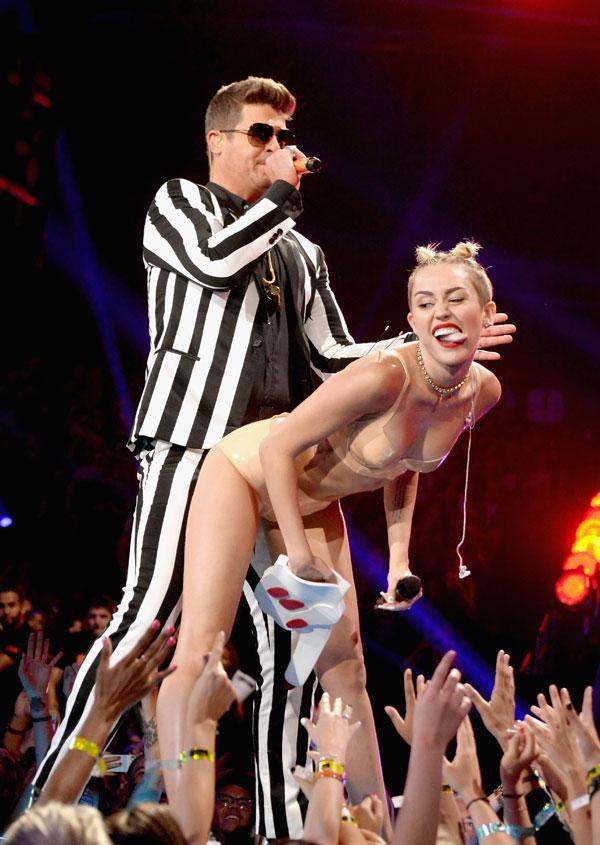 The former Disney channel star reflected on her infamous night onstage. She said, "Everything I've ever done has been true to me at that minute. Even down to Hannah Montana — when I started I was 12 years old, and that was like a dream to me. So that was my truth at that moment."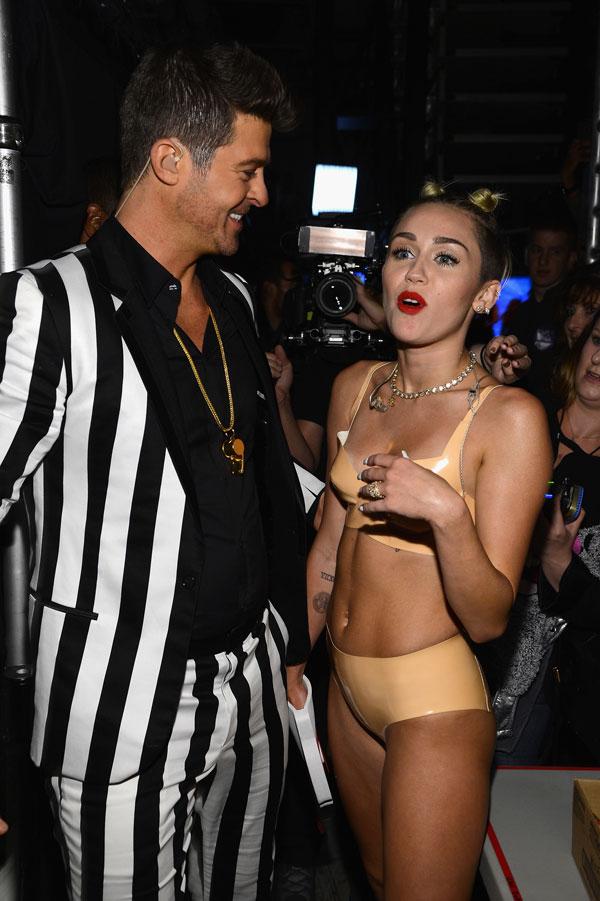 The singer continued, "Me coming out of that teddy bear, to me, wasn't just a teddy bear. My dad always explained it to me that you step into your happiness. That's kind of like what I was doing. When I broke down the bear belly, I was really breaking out — my show ended, and then I didn't really work for two years. That's when I did my most self-exploration. The performance was kind of going into this way of saying, 'I'm just going to do what will make me happy.' At that moment, that's what really made me happy."
Article continues below advertisement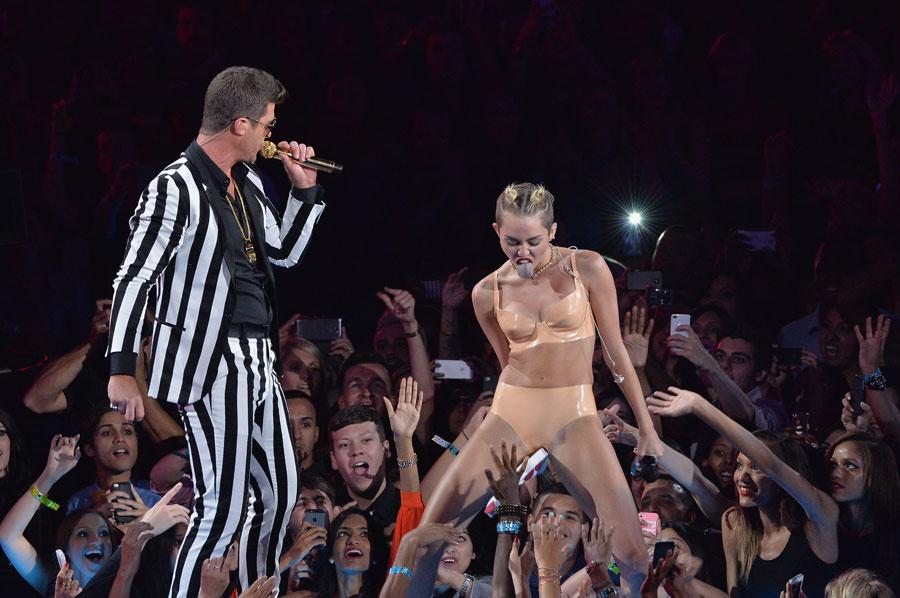 Miley, 22, got tons of heat for her suggestive dancing but still stands behind her performance choices. "I didn't really know Robin too much before, and I don't really know him now," Miley told the NYT. "It was funny, because I got so much of the heat for it, but that's just being a woman. He acted like he didn't know that was going to happen. You were in rehearsals! You knew exactly what was going to happen."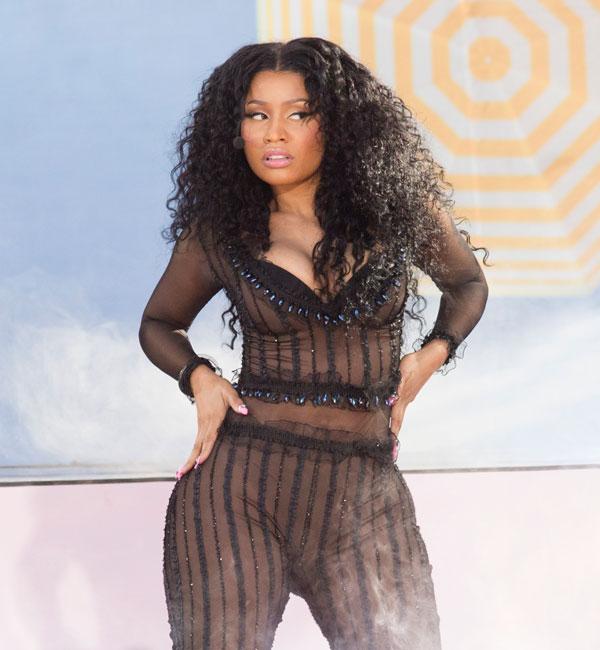 Article continues below advertisement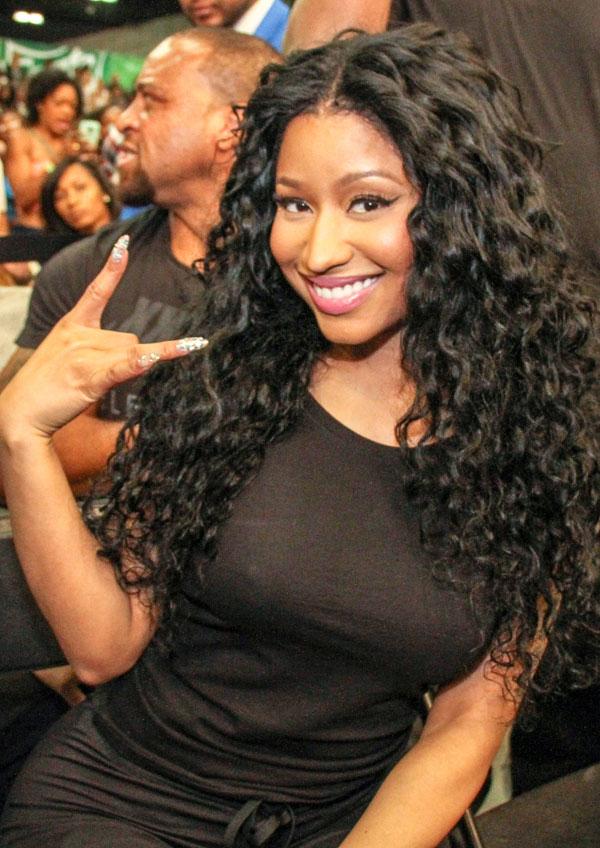 Nicki has been outspoken lately after not feeling she received fair VMA nominations for her "Anaconda" video. Miley shared her opinions, "She was saying that everyone was white and blonde that got nominated, I heard? And then Taylor Swift butted in... I didn't follow it. You know what I always say? Not that this is jealousy, but jealousy does the opposite of what you want it to — that's a yoga mantra. People forget that the choices that they make and how they treat people in life affect you in a really big way."