PHOTOS
Girls' Day! Miley Cyrus Grabs Lunch With Mom Tish & Sister Brandi — Were They Wedding Planning?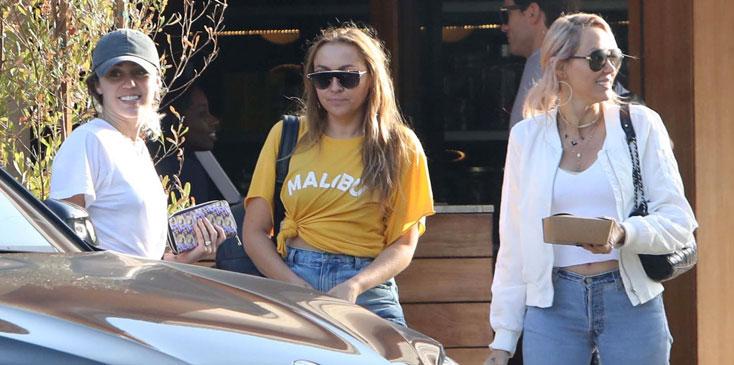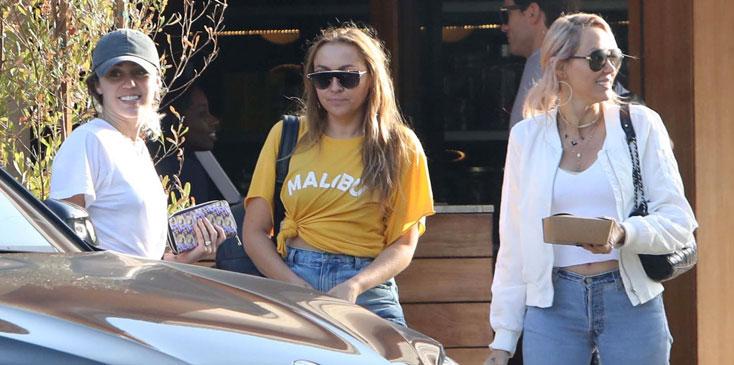 Miley Cyrus met up with her mom Tish and her sister Brandi for some girl time on Tuesday! The "Wrecking Ball" singer and her lookalike family were spotted grabbing lunch at Soho House in Malibu. While Tish and Brandi are normally based in Nashville, the ladies are in Los Angeles promoting their new TV show, Cyrus vs. Cyrus: Design and Conquer. On the Bravo show, Tish and Brandi will show off their interior design skills as they compete to redecorate rooms for friends and family. And Miley is one of the ladies' first clients!
Article continues below advertisement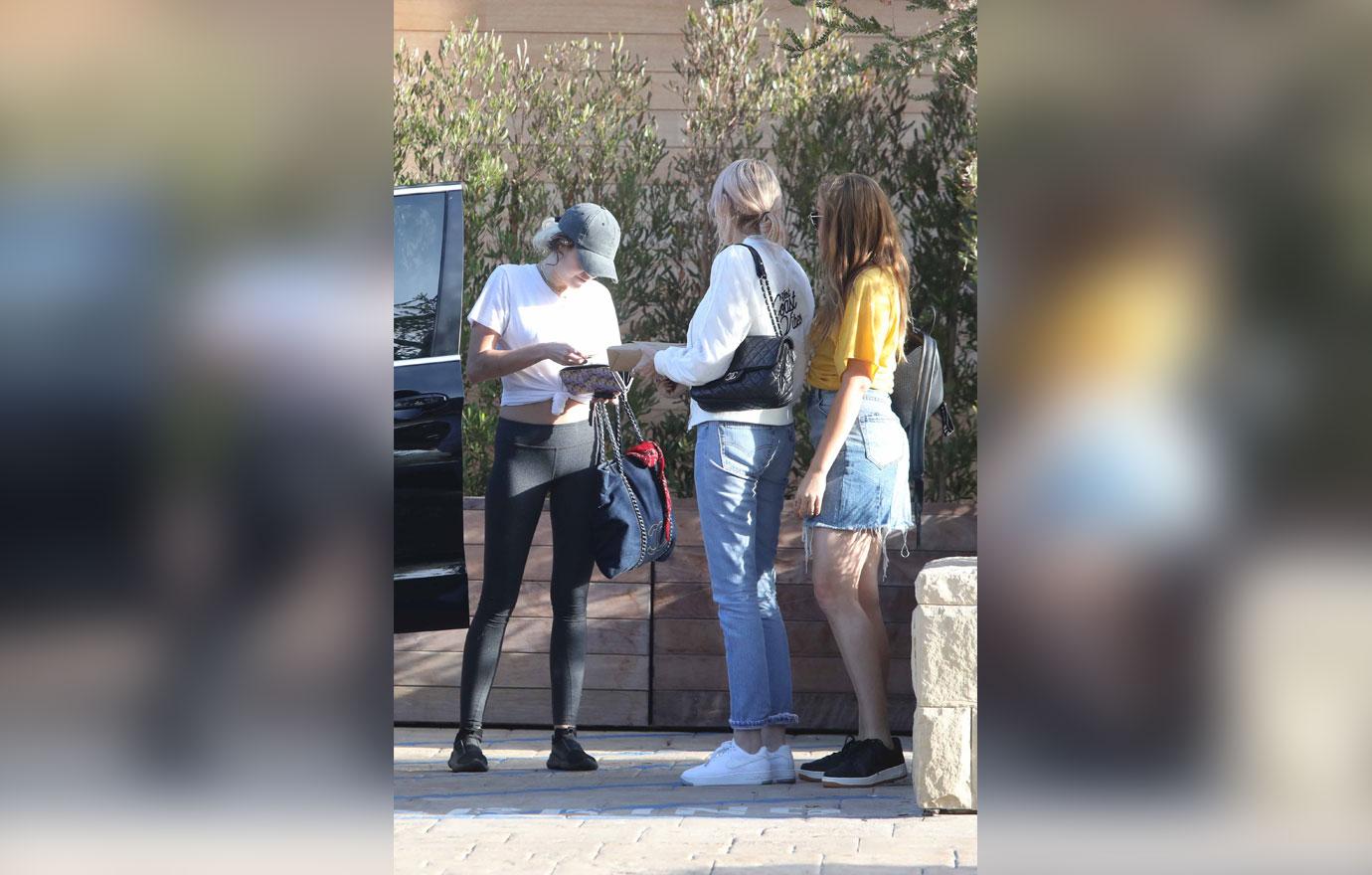 The Cyrus ladies kept things casual for the Malibu lunch break. Miley wore dark grey leggings with a loose fitting white T-shirt knotted at the waist. A baseball cap covered up the singer's messy bun. The singer left her fiancé Liam Hemsworth at home for the girls-only outing.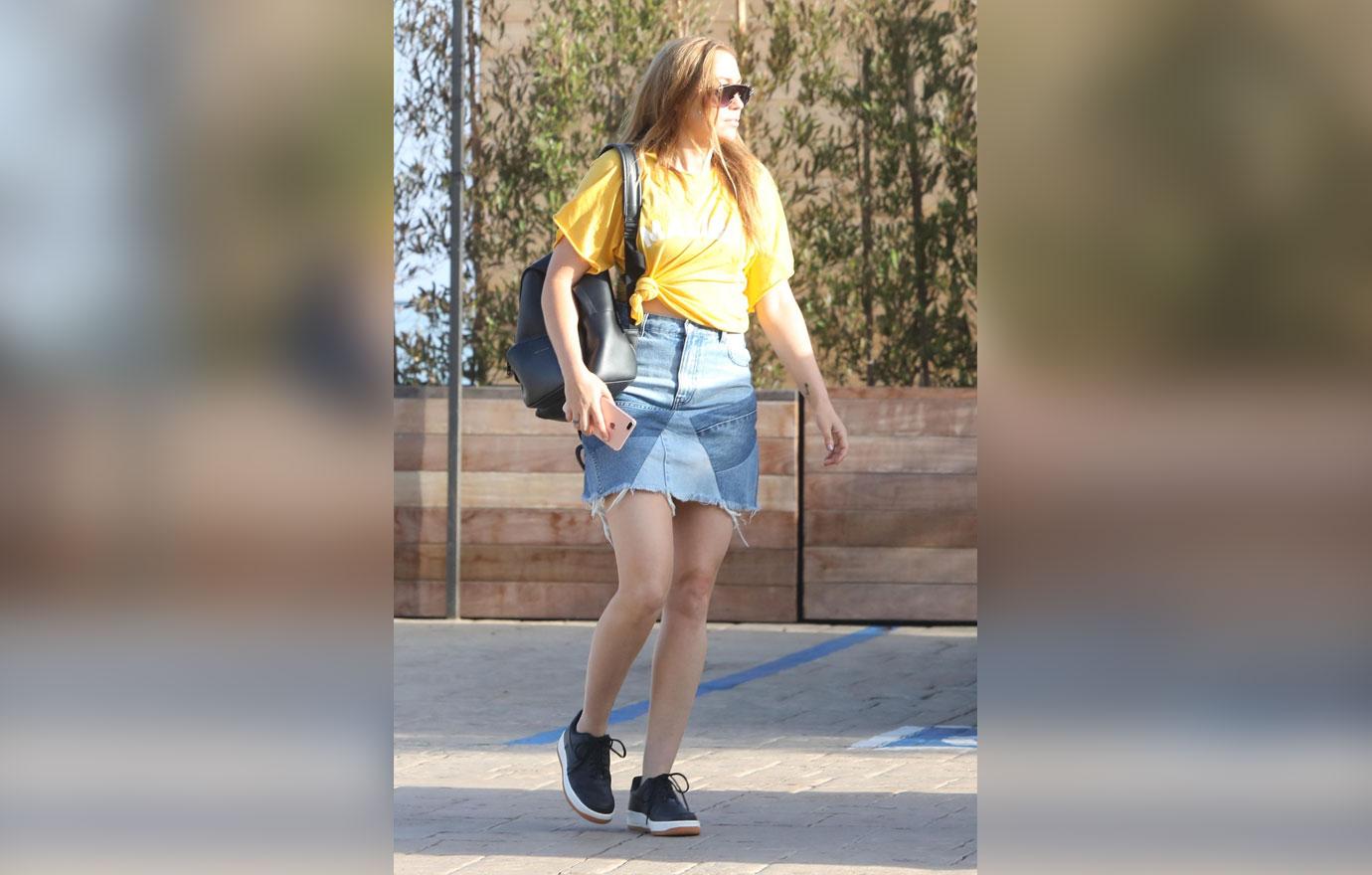 Brandi took a page from her sister's book; she also wore an oversized T with a knot tied at the waist, but rather than leggings, she opted for a distressed denim skirt.
Article continues below advertisement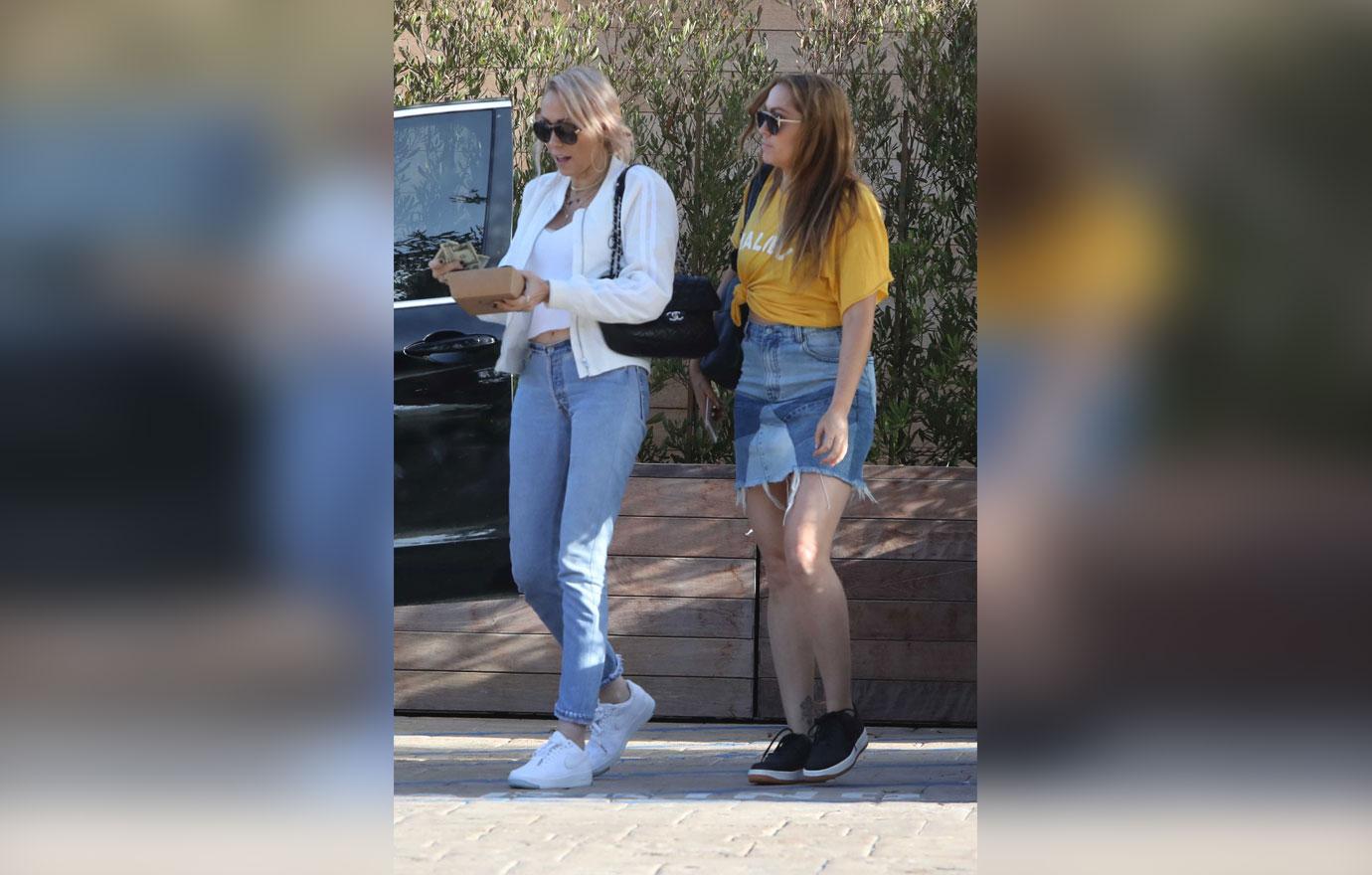 Tish's Chanel purse made her look overdressed next to her daughters!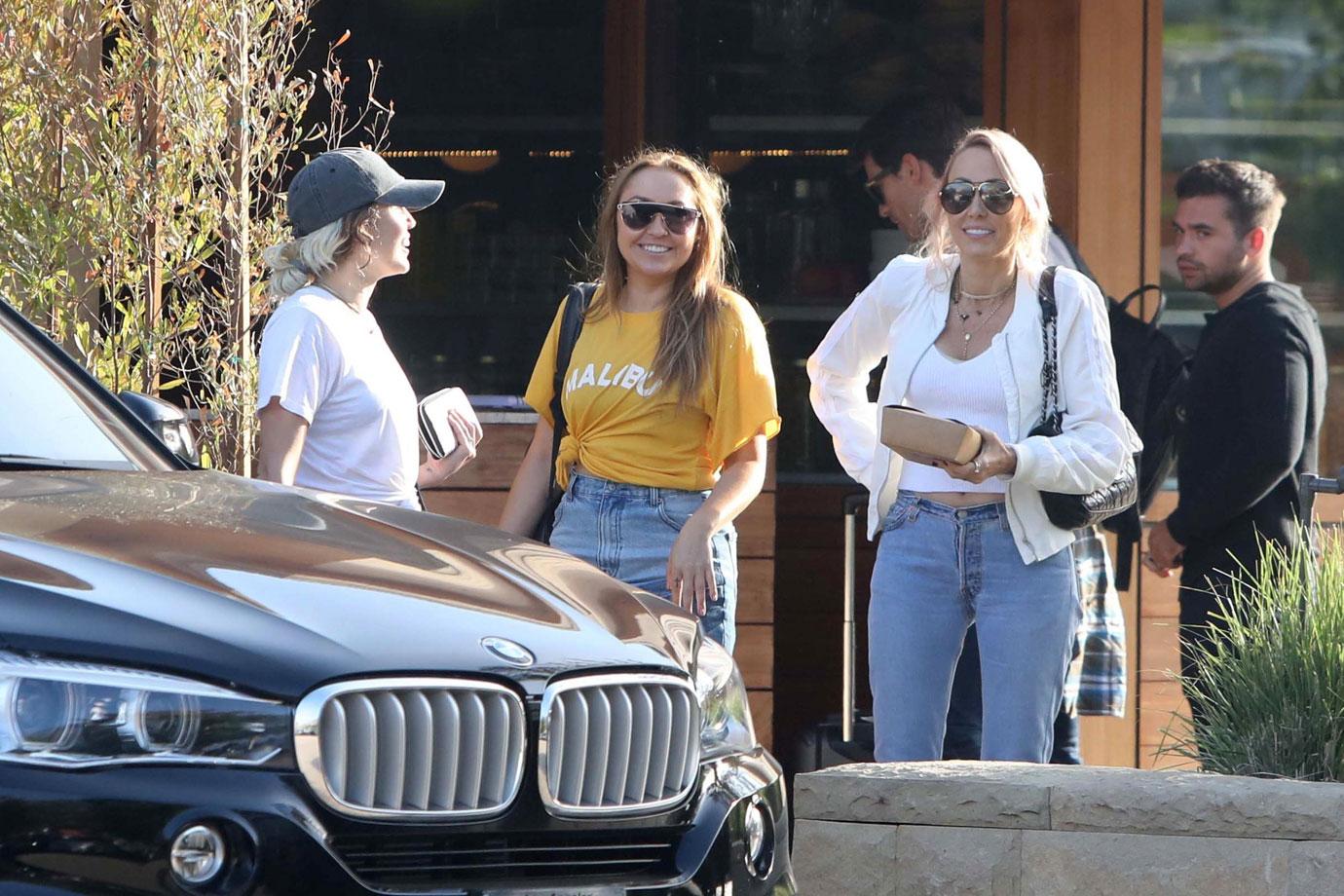 The ladies' meet-up was a quick break for Tish and Brandi, who earlier in the day appeared on The Talk to promote their new interior design show.
Article continues below advertisement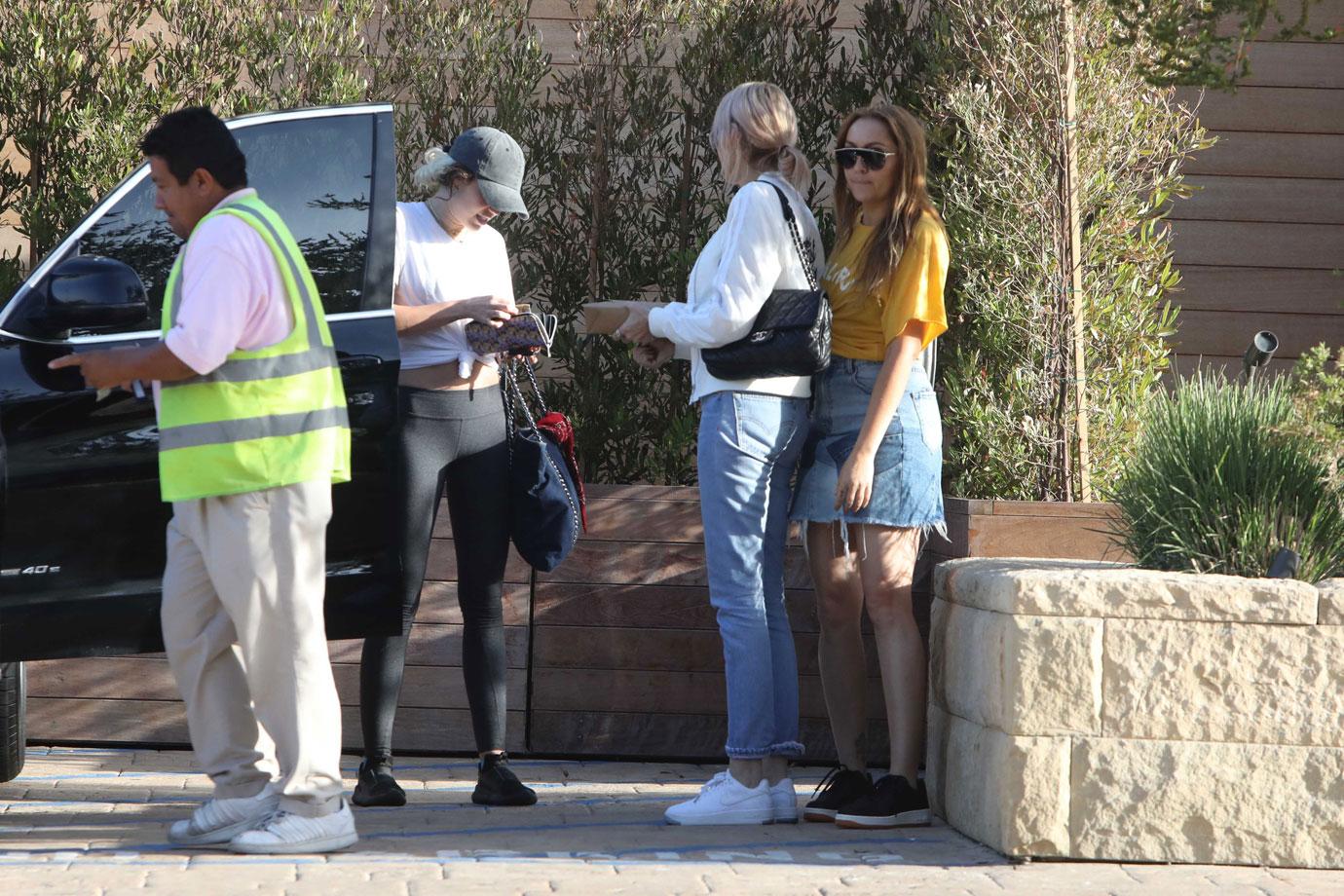 According to the show's press release, "watching Trish and Brandi transform one home a week will be almost as entertaining as the antics that ensue along the way," People mag reported.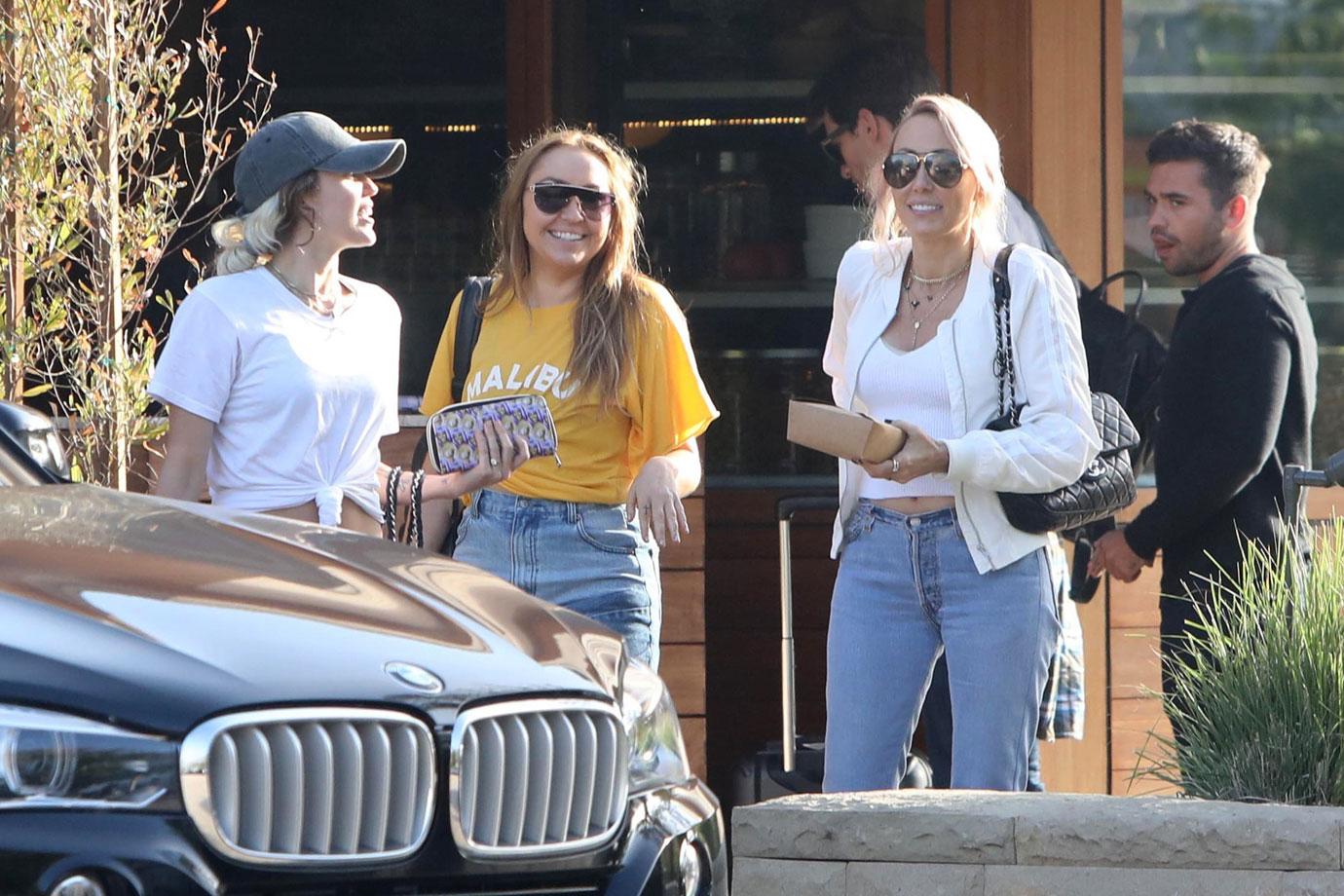 Will you tune in to Trish and Brandi's new show? Let us know in the comments!