PHOTOS
Fast Facts: Miranda Lambert & Gwen Stefani's Feud Over Blake Shelton Explodes; PLUS The Hottest Celeb News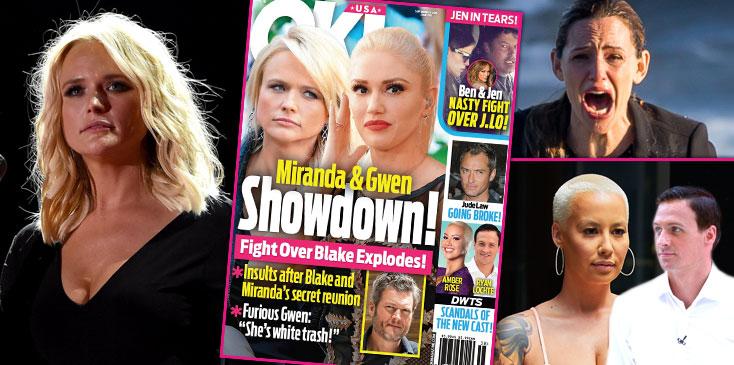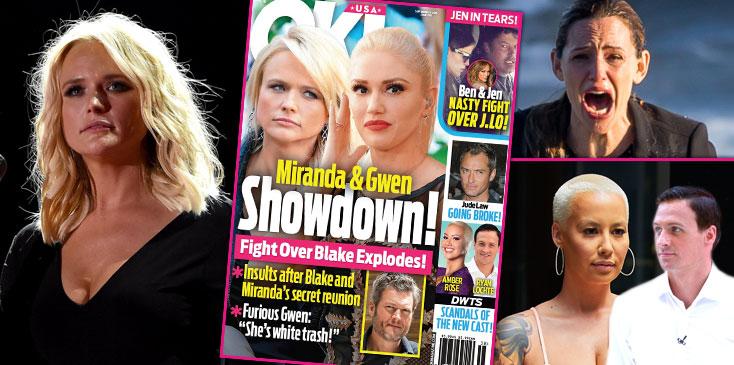 It's the battle of the blondes! Miranda Lambert and Gwen Stefani have made it known they share some disagreements since the No Doubt singer started dating Blake Shelton but the singers' showdown took a turn to the ugly!
Article continues below advertisement
Jennifer Meyer`s black dress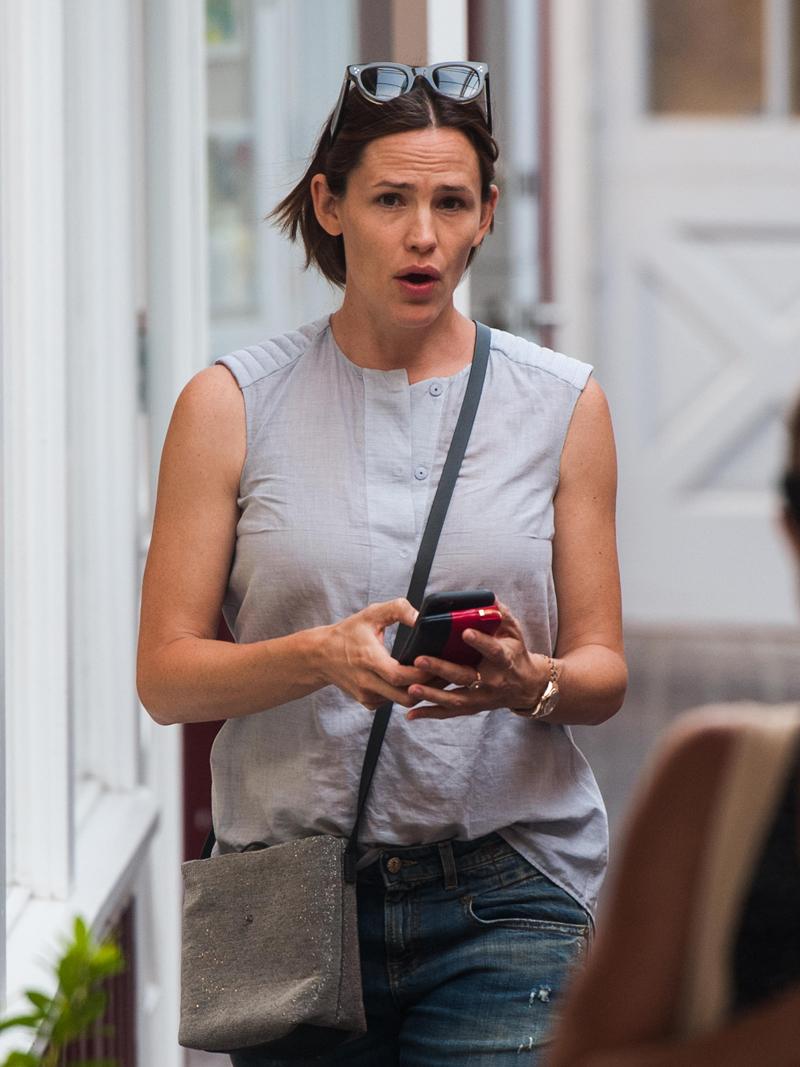 Another Hollywood exes feud! Ben Affleck and Jennifer Garner may no longer be amicable after Jen was seen crying in a heated exchange with Ben.
Amber Rose spotted wearing a body hugging pink striped dress while visiting an office building in the Midtown Manhattan neighborhood of NYC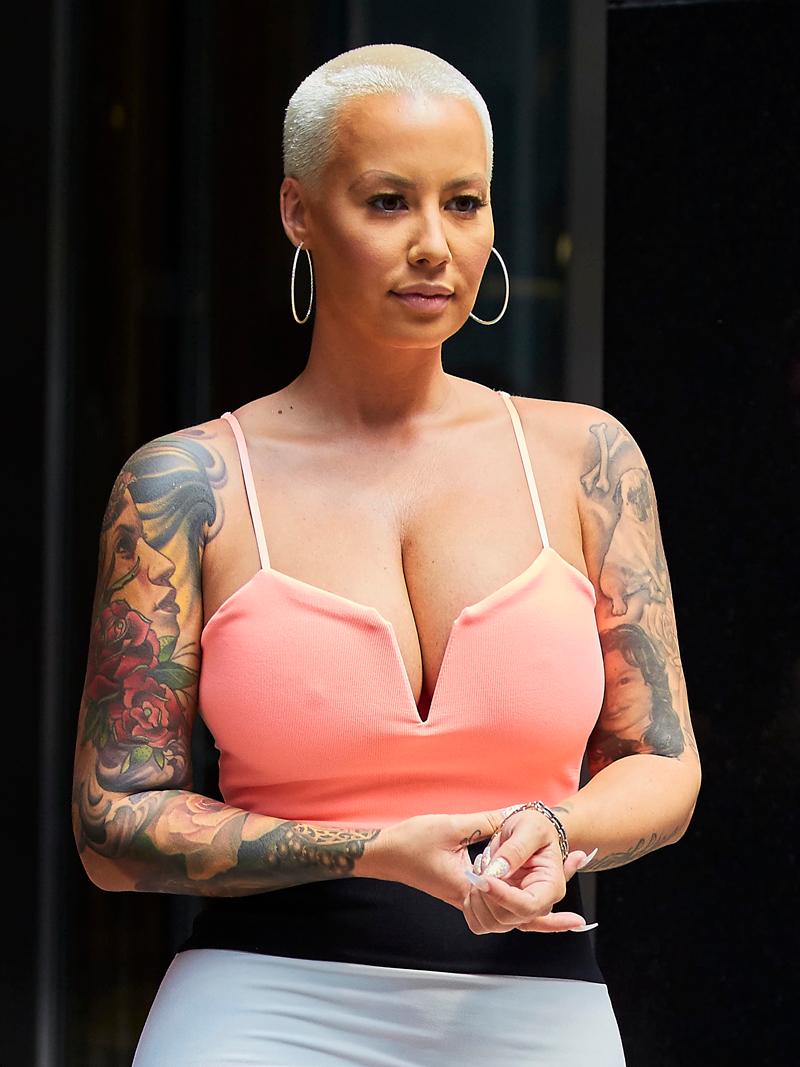 Dancing with the Scandals? The new cast of the competition show is causing quite a ruckus behind-the-scenes.
Screen Shot 2016-09-08 at 1.35.00 PM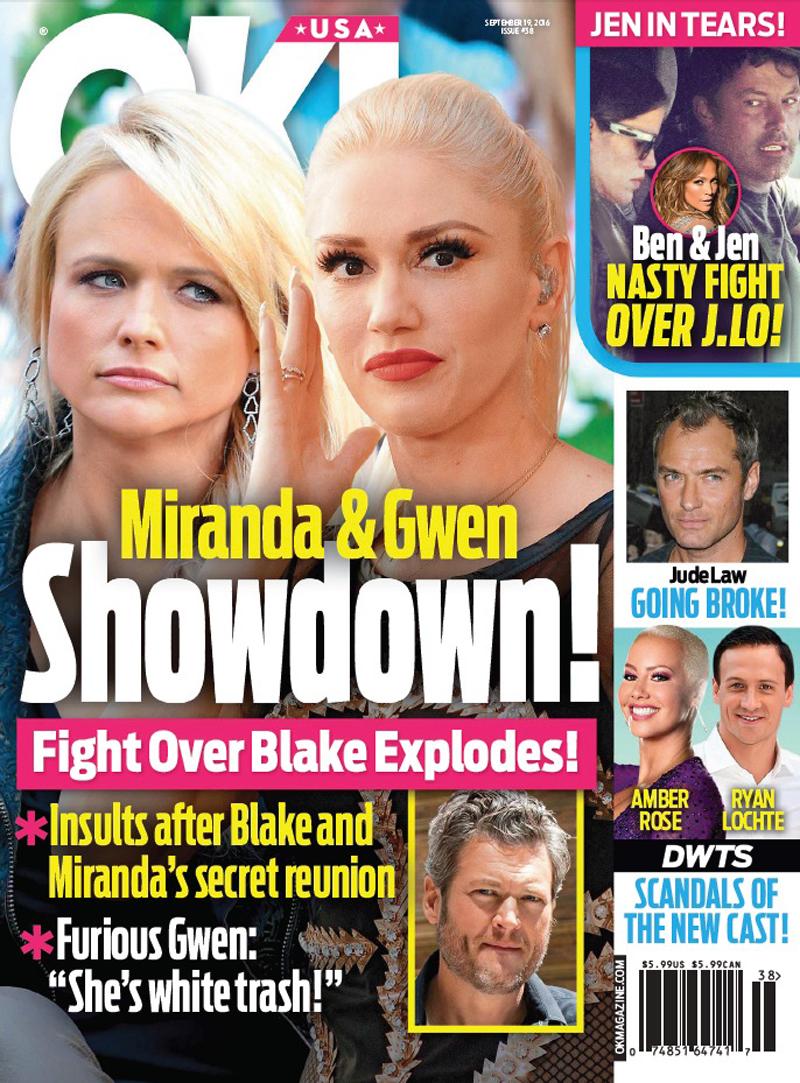 For more on Gwen vs. Miranda, Ben vs. Jen and Dancing With the Stars, pick up the latest issue of OK! Magazine, on newsstands now!