PHOTOS
Charlize Theron Snapped Dragging 4-Year-Old Son! Family Relationship Expert Dissects Shocking Photos
Watch: Charlize Theron and her son arrive to Jimmy Kimmel Live
Article continues below advertisement
spl1230472_008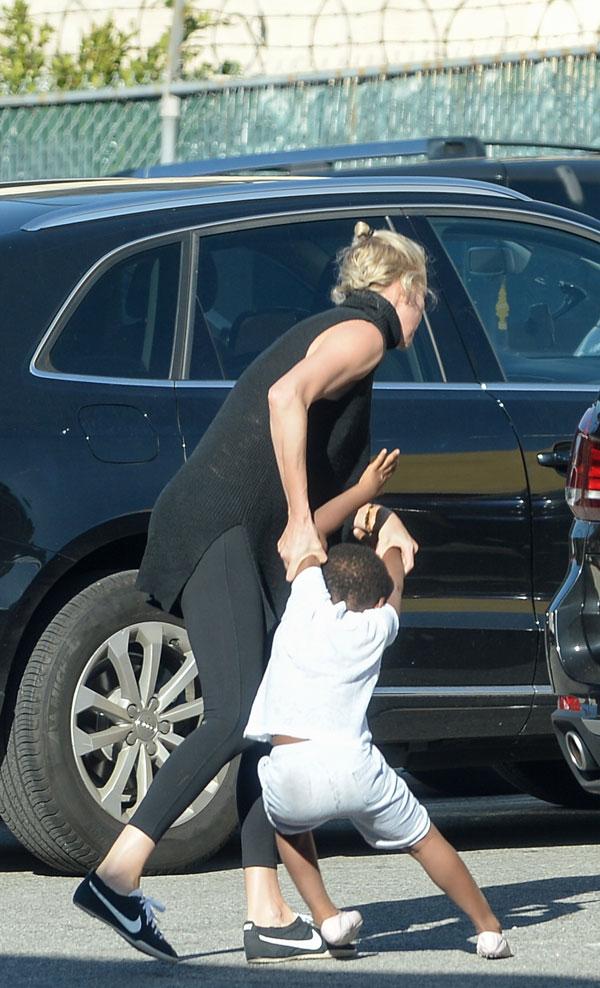 The photos reveal Charlize, 40, dragging her 4-year-old son Jackson to dance class in Hollywood, Cali.
spl1230472_023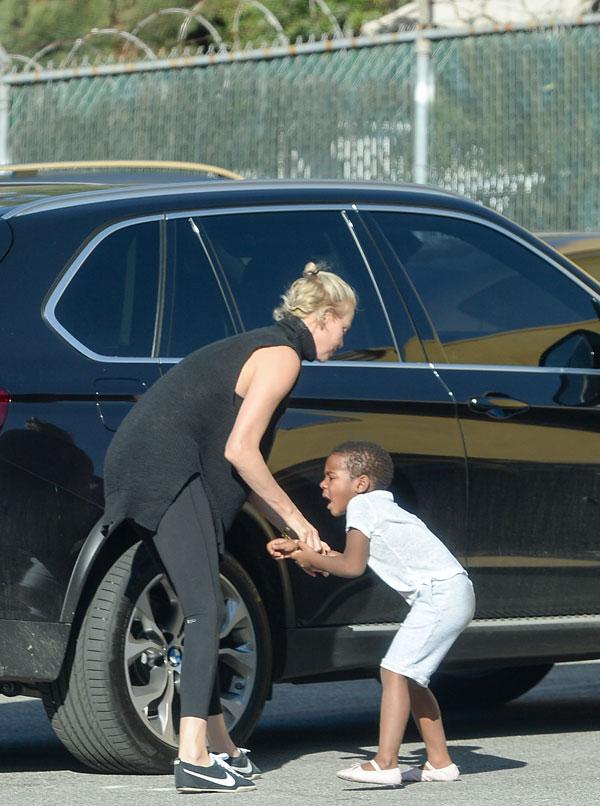 The Mad Max: Fury Road star cuffs her squirming son by his wrists and then it looks as if she's wrestling the child to the ground.
Article continues below advertisement
spl1230472_007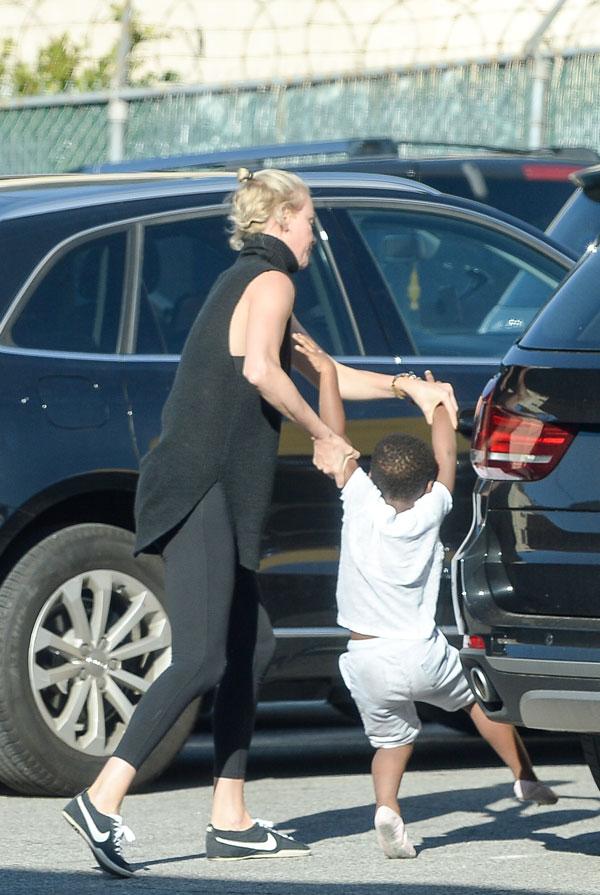 "The first rule of parenting is to motivate, not dictate," said Dr. Gilda Carle, a nationally known psychotherapist who specializes in family relationship.
Article continues below advertisement
spl1230472_010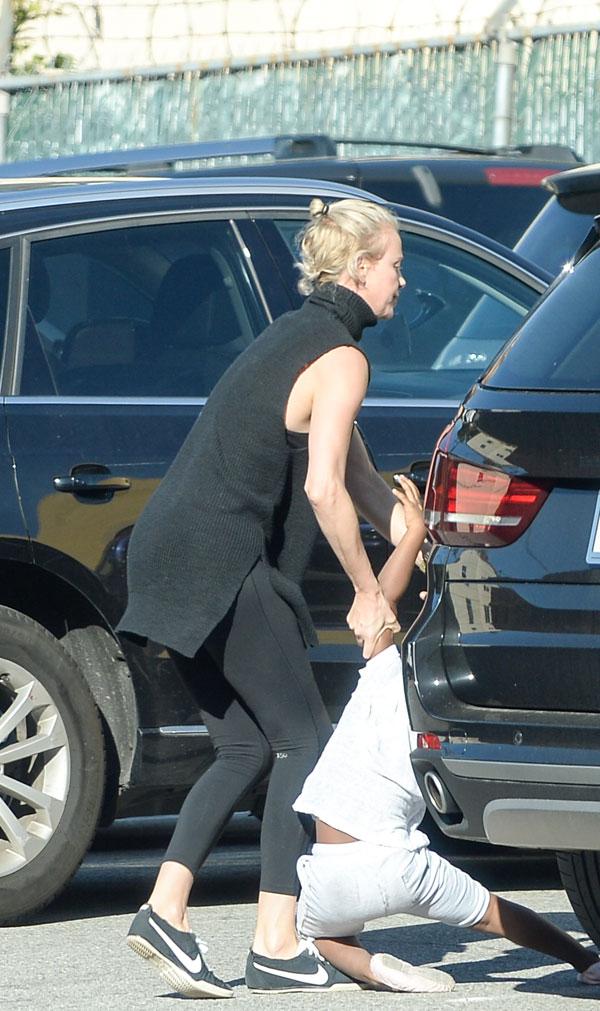 "It's clear that Charlize is dictating. 'Get over here! Do this!' She looks like she's yelling at him," the doctor added. "Instead of telling him, she should be selling him on why he's going to dance class. For all she knows, he doesn't like dancing."
Article continues below advertisement
spl1230472_003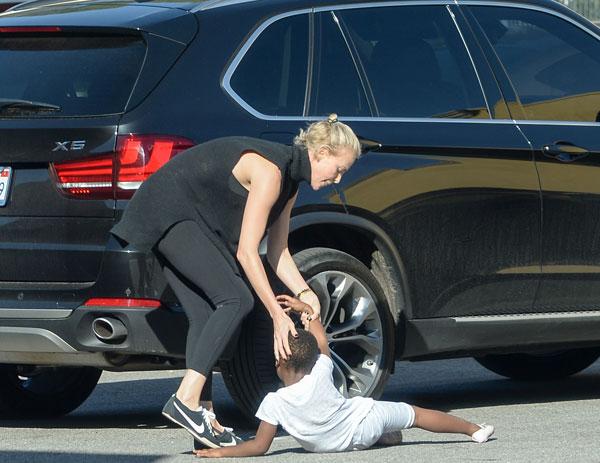 "She's got to find out what's on his mind by asking him and letting him talk about his feelings," Dr. Gilda explained. "Not dragging him around."
Article continues below advertisement
spl1230472_001