PHOTOS
More "Celebrities" Want to Get Out of Here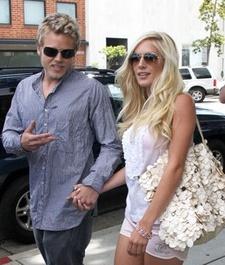 Following yesterday's discovery the Duane "Dog the Bounty Hunter" Chapman would be , I'm a Celebrity... Get Me Out of Here!, OK! has learned of three — well, actually four — additions to the cast.
Sources confirm that former supermodel Janice Dickinson has signed on to the show, which strands a pack of famous folks in the jungles of Costa Rica — and tapes it all for the amusement of the viewing public.
Article continues below advertisement
Additionally, one insider claims that formerly respectable TV newser Geraldo Rivera will be on I'm a Celebrity..., but a rep for Fox News, Geraldo's current employer, tells <em>OK</em>! that this is "false — he is not going to be" on the show.
Also, OK! can confirm a report on PerezHilton.com that Heidi Montag and Spencer Pratt are also on the list of celebs that will be on the show when it starts airing June 1 on NBC.
RECENT PICS OF HEIDI & SPENCER: