PHOTOS
X-Rated! Top 10 Most NAKED MTV VMA Moments Of All Time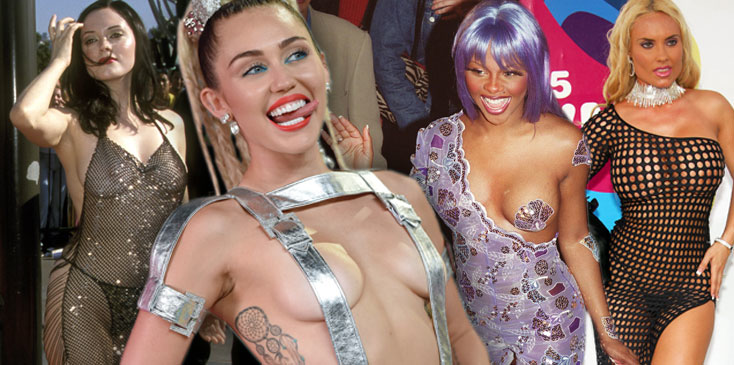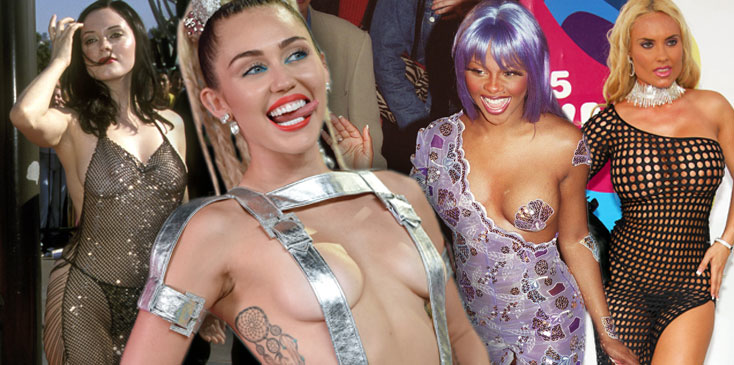 Boobs, butts and barely there! Check out our favorite, most naked MTV VMA moments ever!
Article continues below advertisement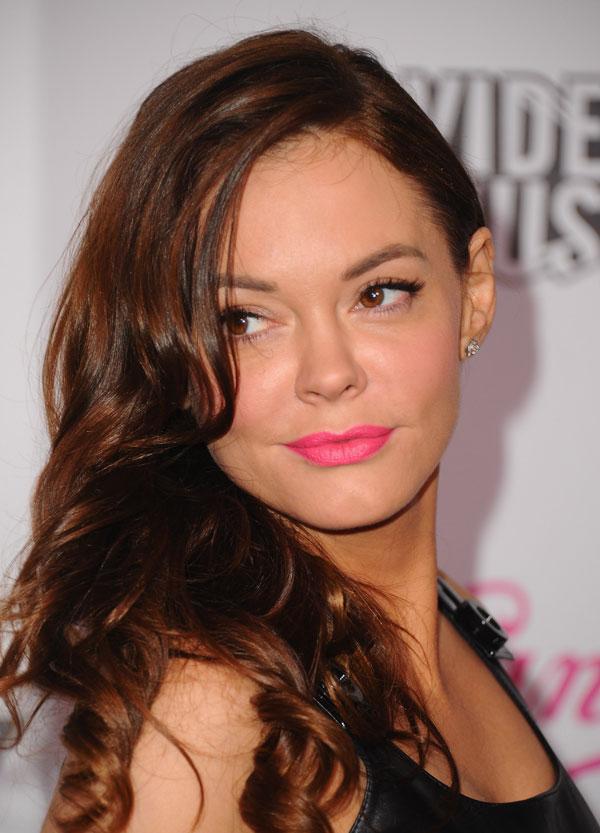 Rose McGowen set the bar high in terms of MTV VMA nudity when she showed up on the red carpet alongside then flame Marilyn Manson, in her now iconic dress back in 1998.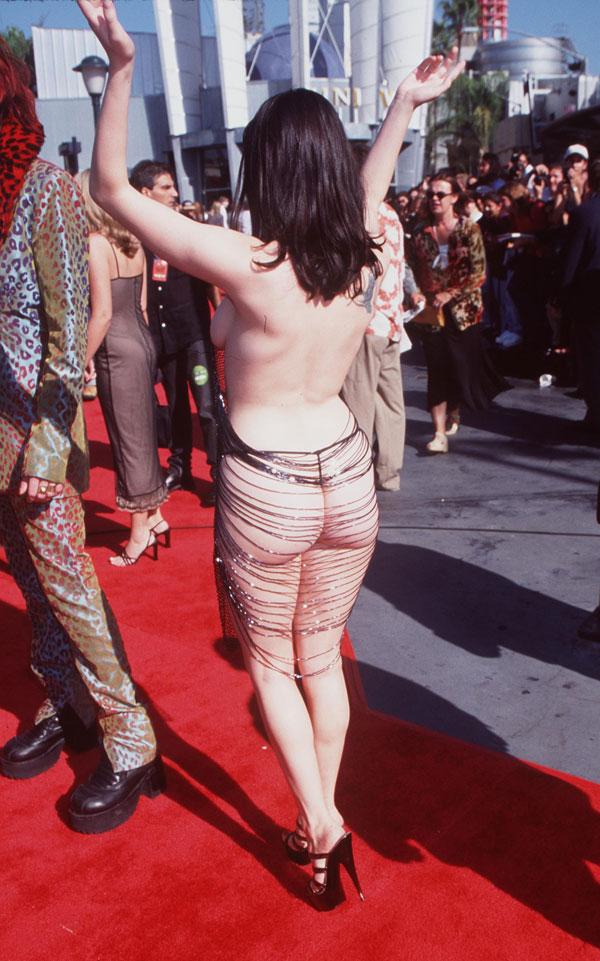 The stringy show-stopper's been imitated by many celebs throughout the years.
Article continues below advertisement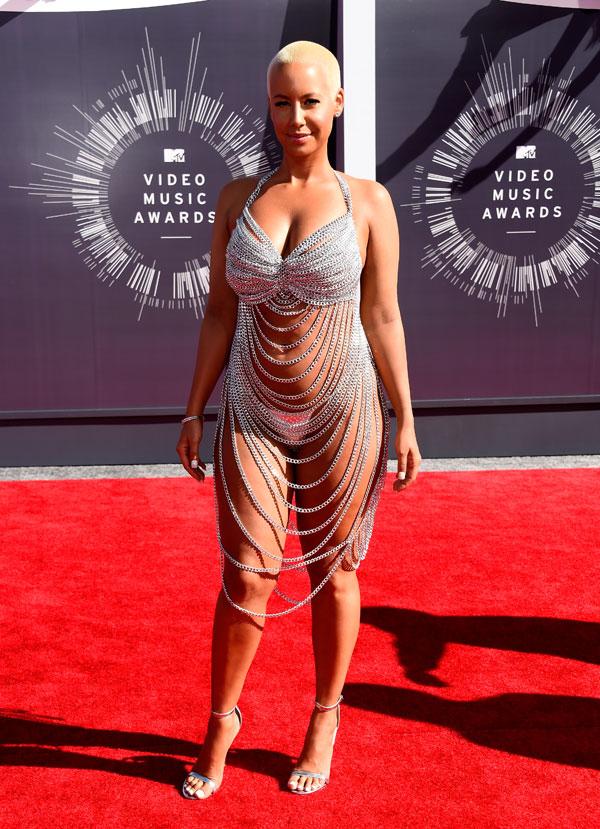 Including Amber Rose! When the talk show host appeared on the red carpet in 2014 in a barely-there glitter outfit, people couldn't help but draw comparison with the Charmed alum's 1998 rendition.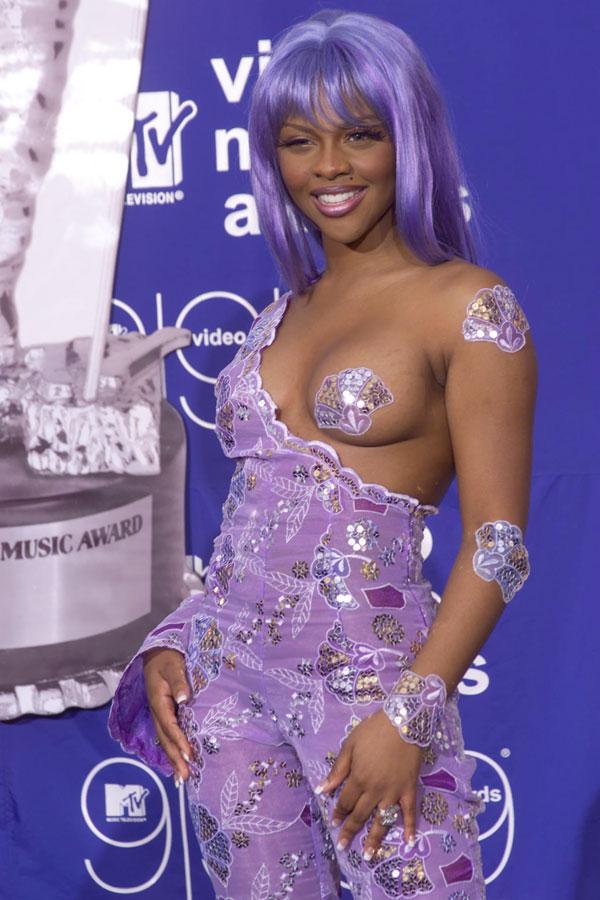 The year after Rose's racy number, Lil Kim gave her a run for her money, in this skimpy purple one-piece with only a shell sticker to cover the singer's nipple.
Article continues below advertisement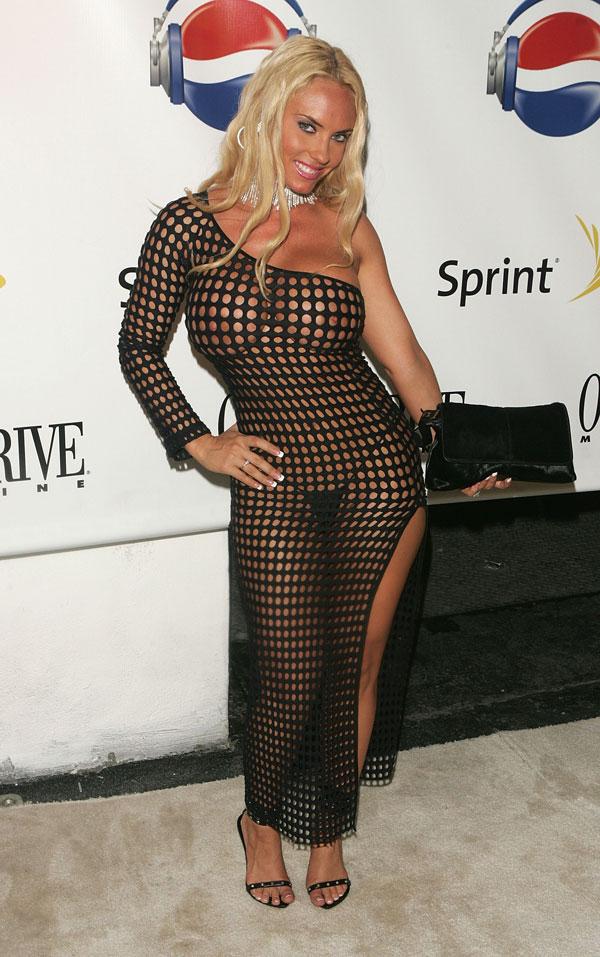 Blonde bombshell Coco Austin's known for flashing her flesh whenever she can — but when she donned this skin-tight fishnet number at the MTV VMA's back in 2005, Coco sure shocked the crowd!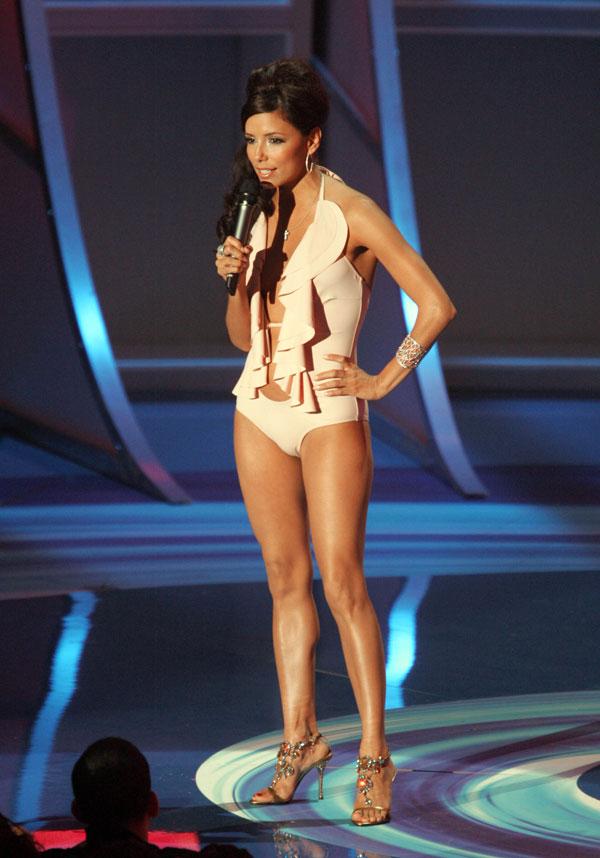 Why wear a gown when you can wear a bathingsuit? Super stylish Eva Longoria proved not to be immune to the award ceremony's long tradition of showing off skin.
Article continues below advertisement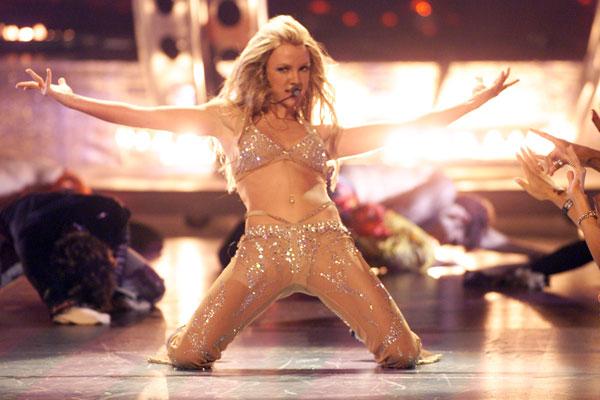 An 18-year-old Britney Spears stole the show after stripping down from her chic tux to a nude-colored glitter two-piece back in 2000.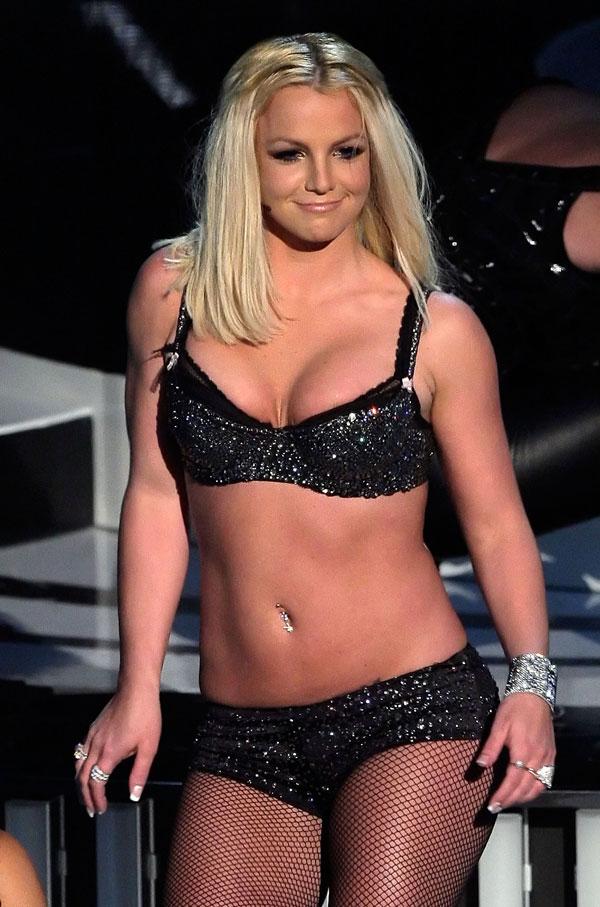 Unfortunately, when the "Oops, I Did It Again" icon took the stage once more in 2007, people were less impressed with her on-stage preformance. Brit was widely critiqued for being both physically and musically unprepared to take the MTV VMA stage that year.
Article continues below advertisement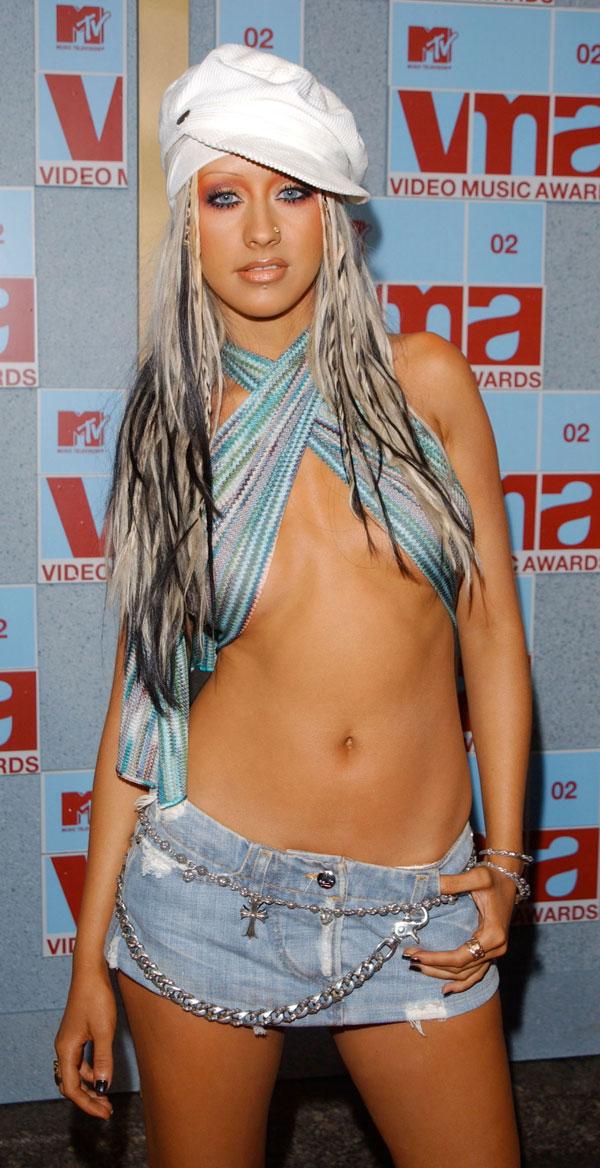 Is it a top? A bandana? Is it a skirt? A belt? Who knows with Christina Aguilera's 2002 MTV VMA look. The only clear thing was the hat on her head!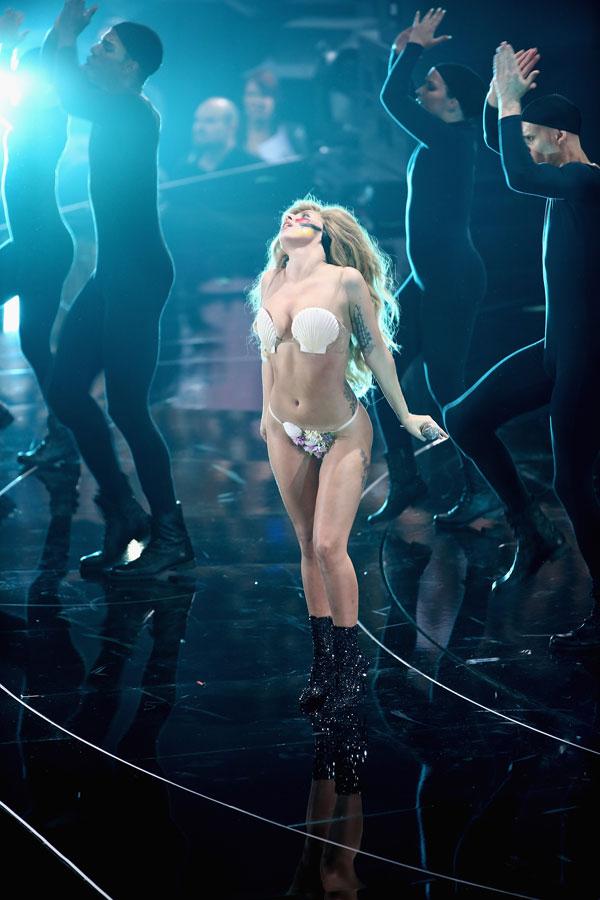 Mother monster Lady Gaga was definitely "Born This Way," as she took the stage with little more than her birthday suit.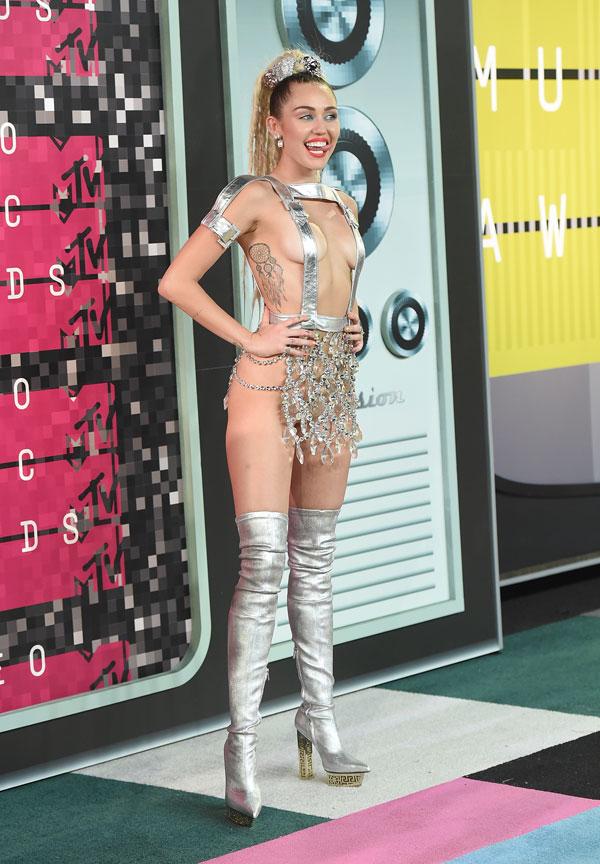 There's no way we could finish the top 10 most naked MTV VMA outfits without Miley Cyrus' legendary "chandelier" look.