PHOTOS
Good Genes! Naomi Watts Almost Looks Like Her Sons' SISTER Instead Of Their Mom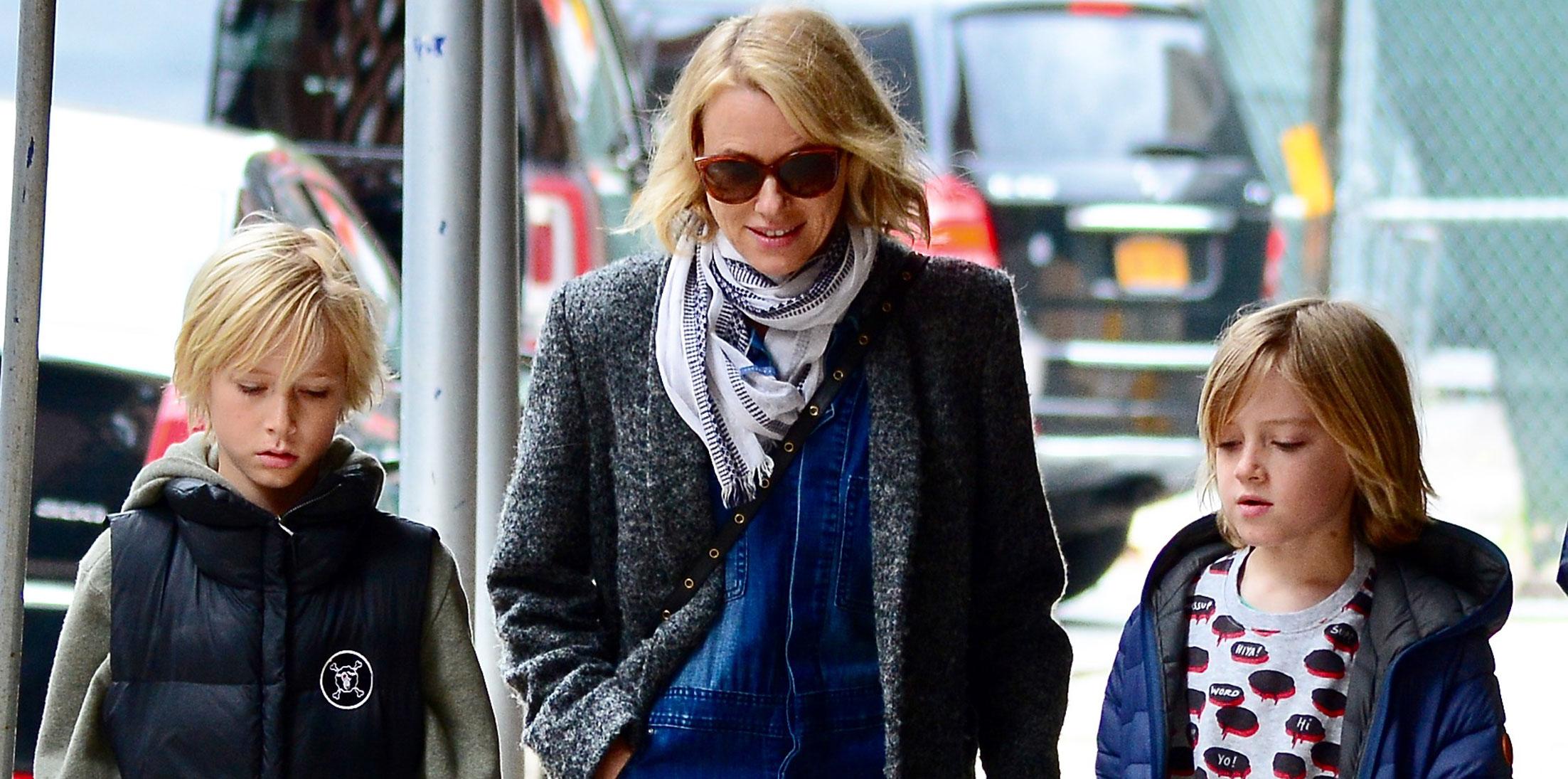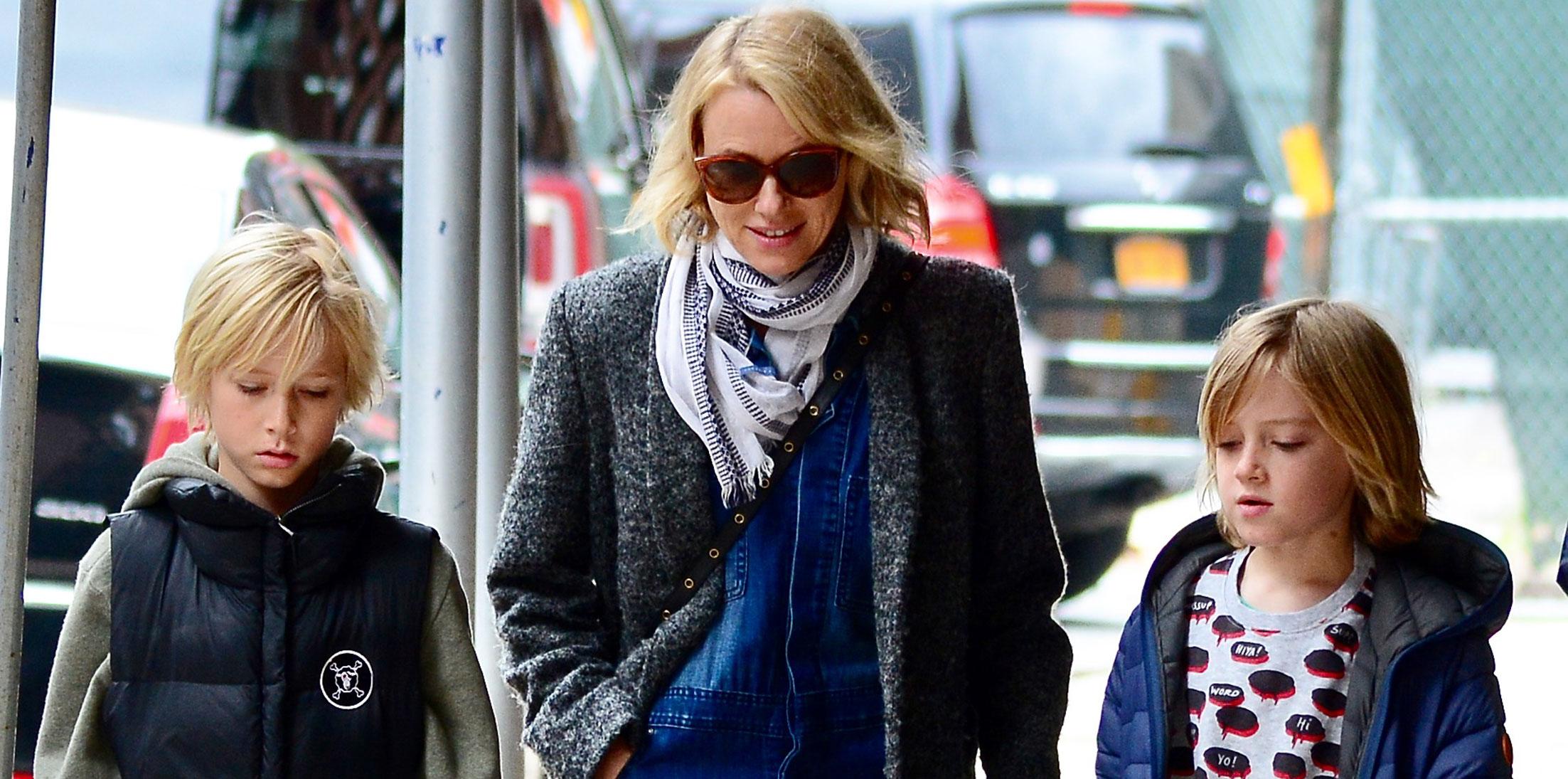 Naomi Watts stepped out with her two sons Alexander and Samuel Schreiber in New York City on Sunday. In her overalls and converse sneakers, the ageless actress looked like she could have been her sons' sister instead of their mom! Noticeably absent from the family day was Naomi's ex and the boys' father, Liev Schreiber. After 11 years together, the couple split in November, shocking everyone. Despite the break-up, the two have managed to keep things amicable for the sake of their kids, who kept themselves bundled up as they faced the unusually cold May day!
Article continues below advertisement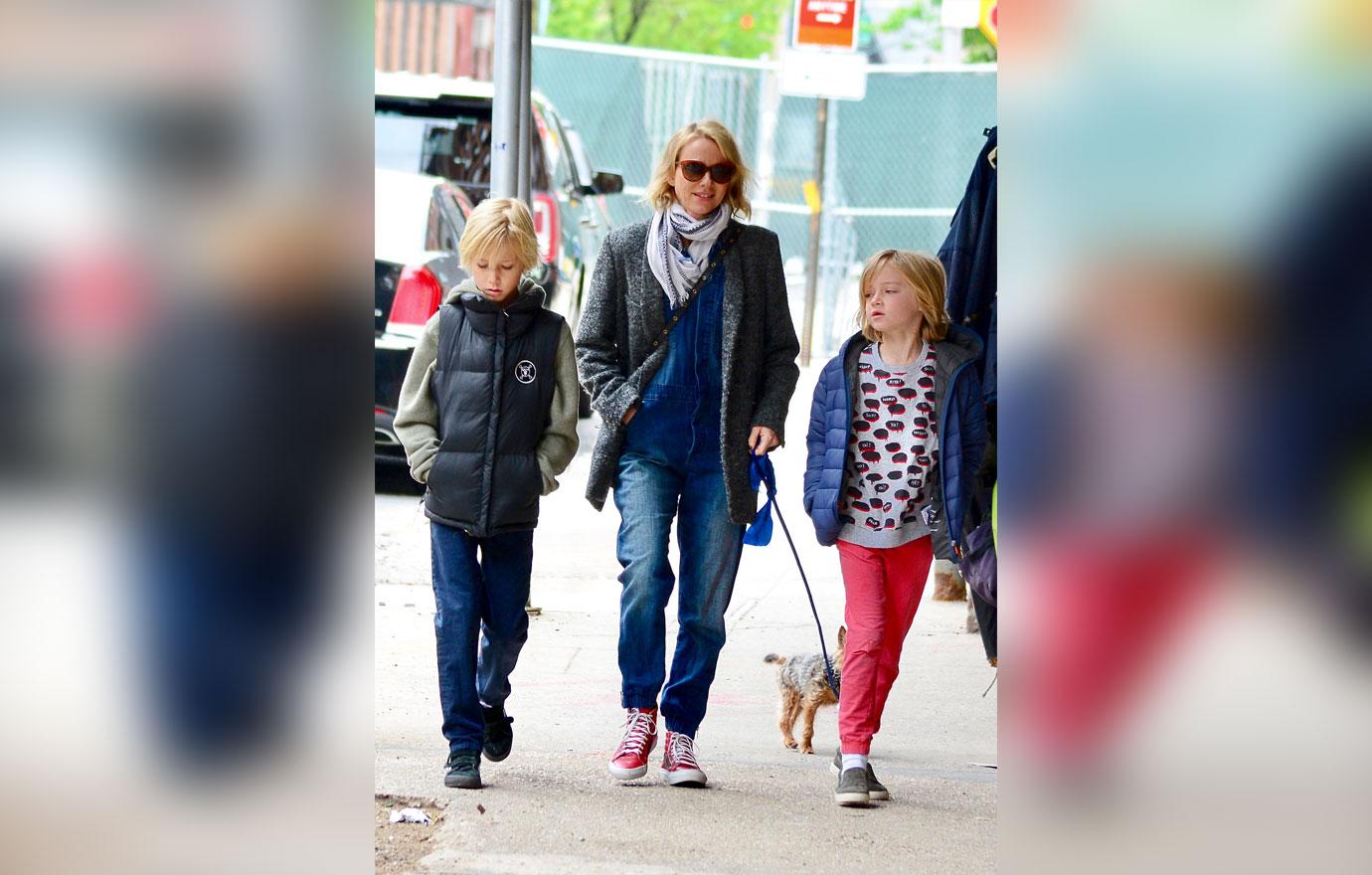 Naomi and her sons looked like the perfect golden-haired trio as they took their dog Bob for a walk through Manhattan. In an interview the Australian paper The Daily Telegraph, Naomi revealed her focus now is making sure her kids are "healthy" and "happy."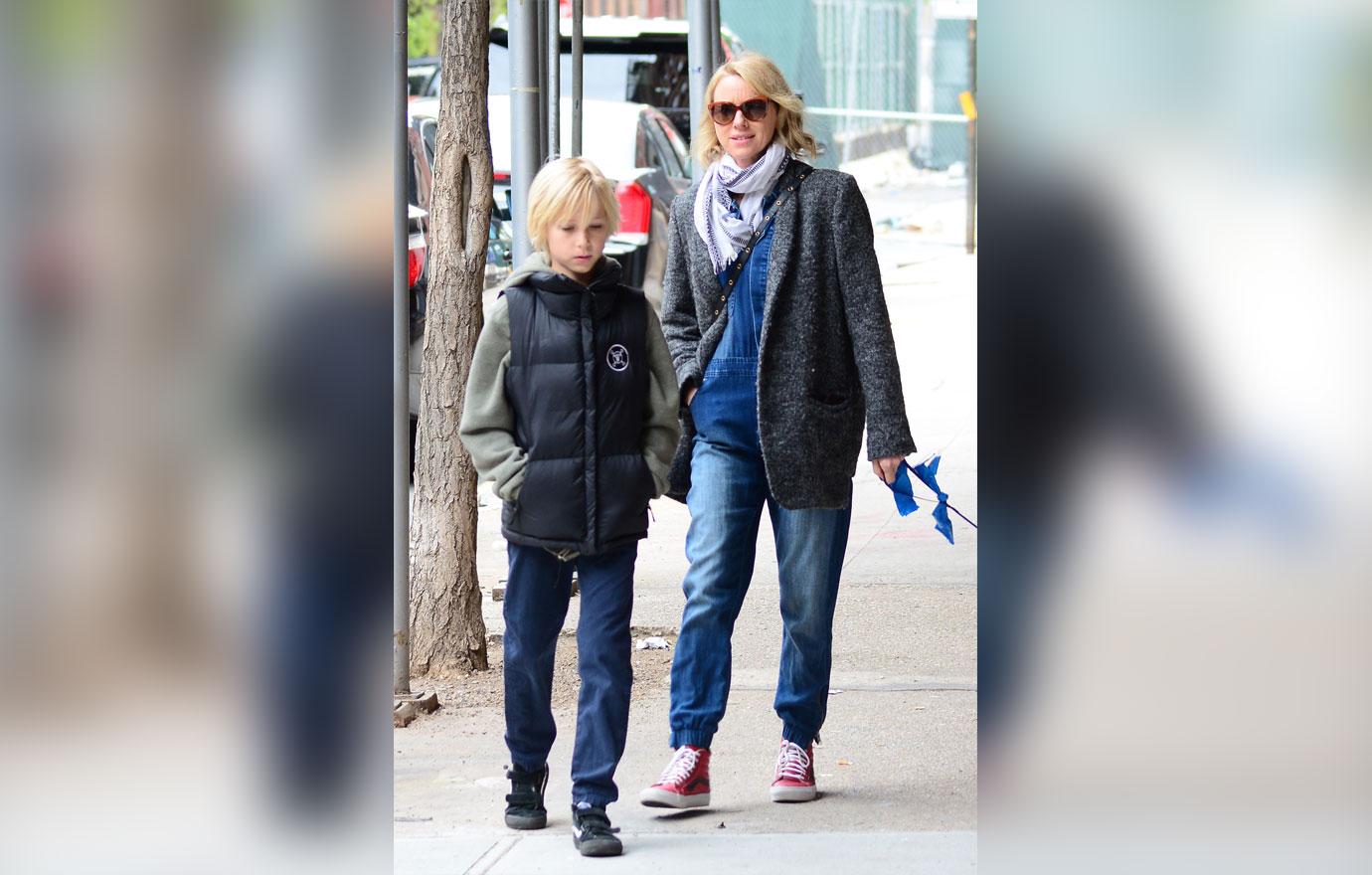 And that means being supportive of her son's father. In November, Naomi attended a performance of Liev's play Les Liaisons Dangereuses at the Booth Theater in NYC.
Article continues below advertisement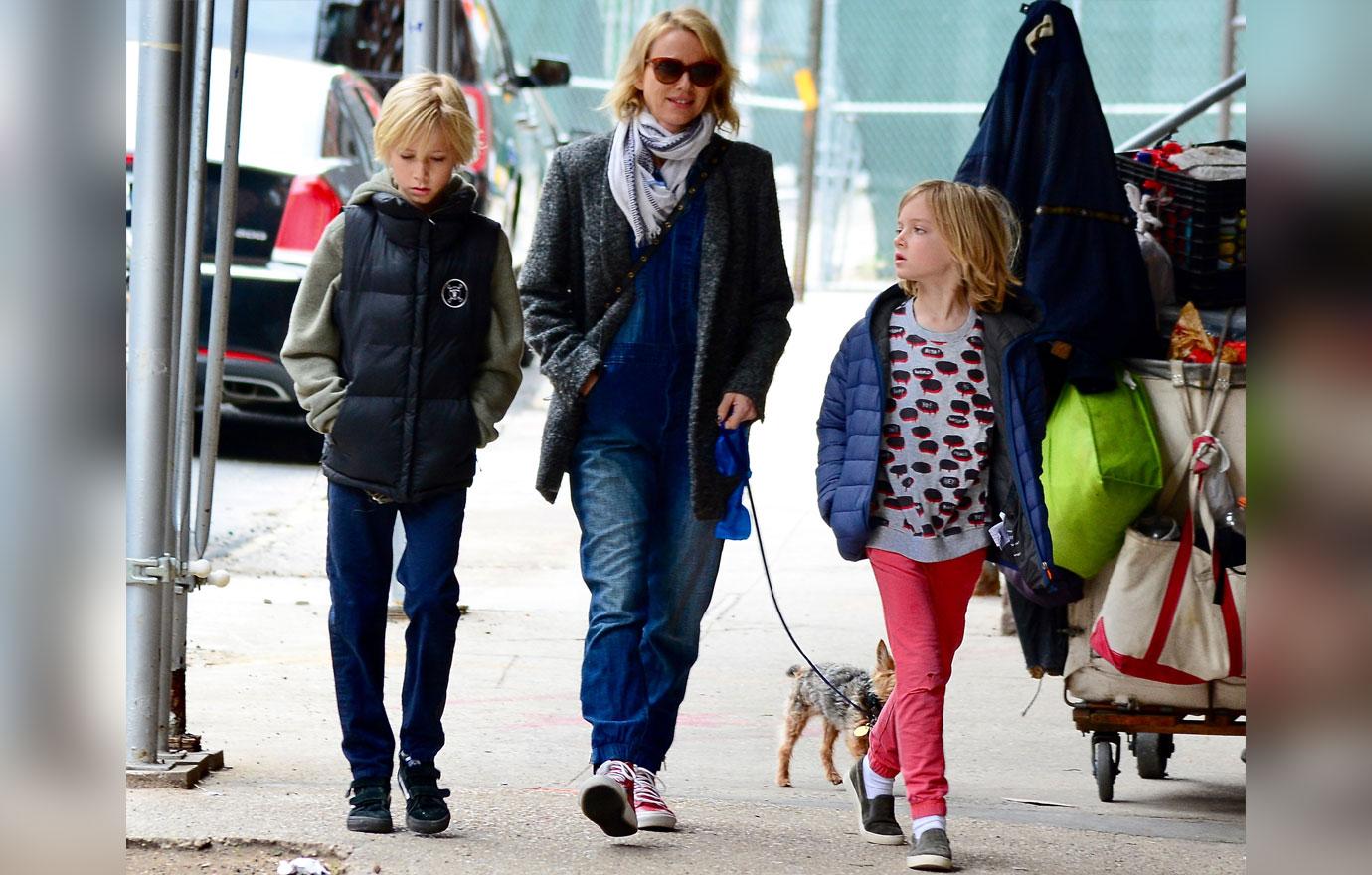 "He's the father of my kids. So it was important to support him," Naomi said in an interview with Entertainment Tonight. He's "an extraordinary talent," she added.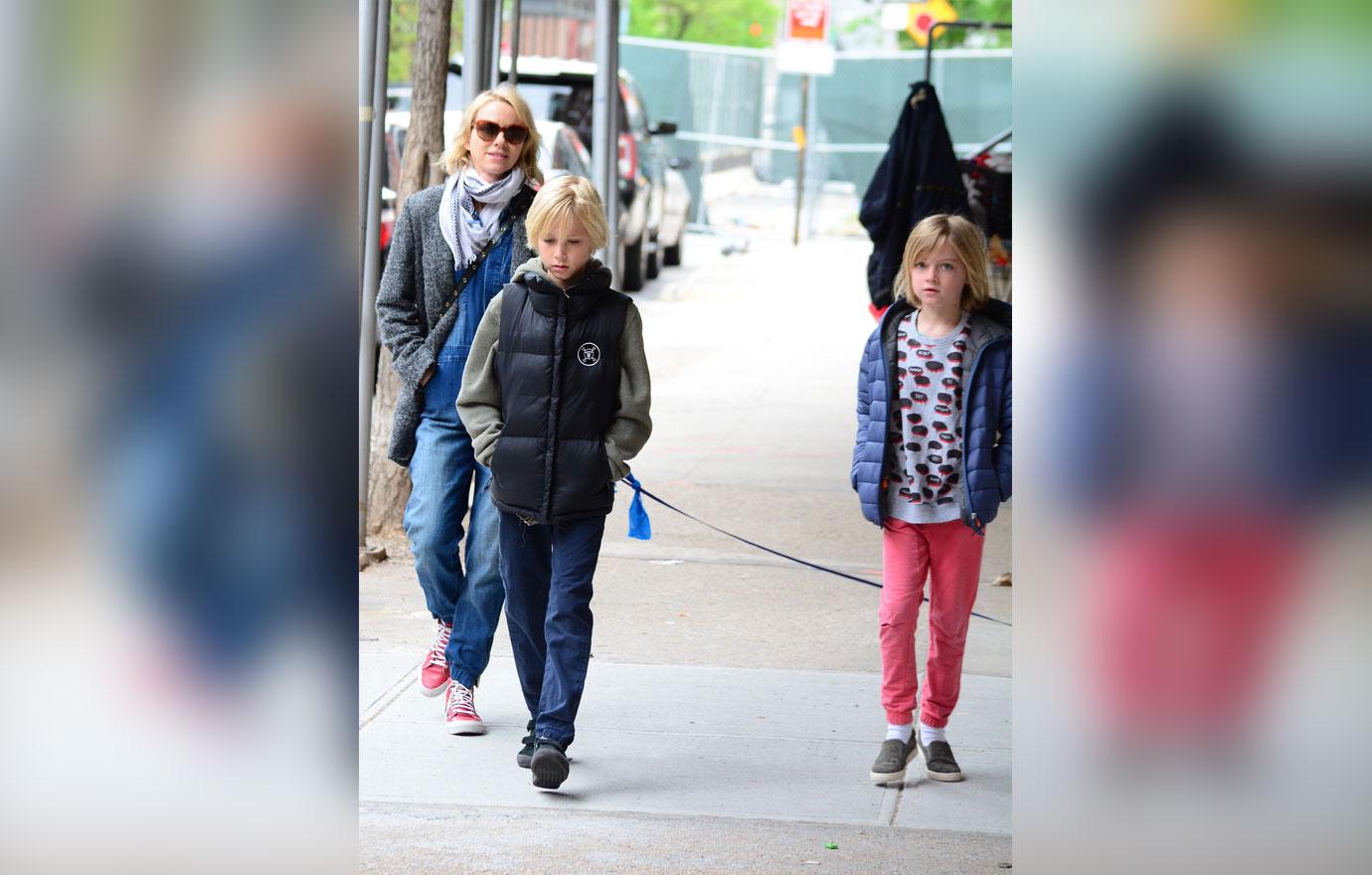 And recently, the actress shared a poster of a film they both star in, Chuck, on Instagram, encouraging people to see the movie and "watch @lievschreiber as Chuck Wepner wrestling a bear!"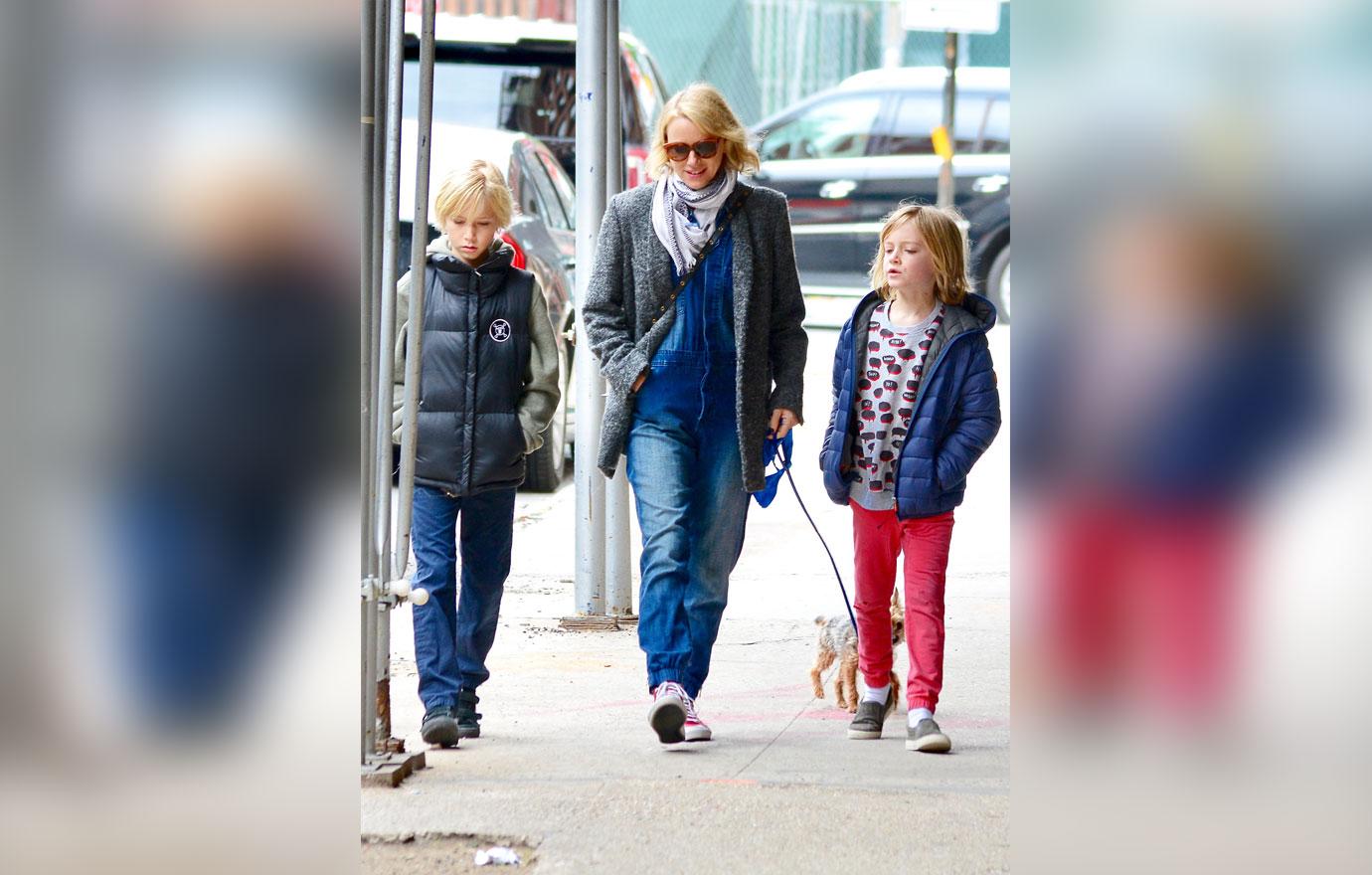 What do you think Naomi is like as a mom? Sounds off in the comments below!