PHOTOS
Ne-Yo Shares Deep Thoughts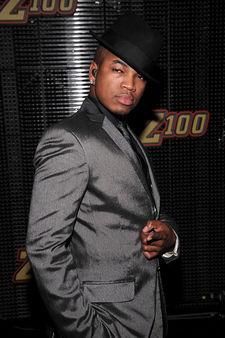 Ne-Yo is a thoughtful guy.
After all, he's penned love songs for Rihanna, Britney Spears, Mary J. Blige, Michael Bolton, Lionel Richie, Jennifer Hudson, John Legend, Whitney Houston and Michael Jackson.
But the best advice the 26-year-old singer-songwriter sensation has gotten is from his mother.
"She said 'don't focus on the things that you want – the things that you want are trivial. When you get what you want, you don't want it anymore. Focus on the things that you need, and you will always be happy.'"
Article continues below advertisement
His prayers are with Jennifer Hudson – who lost her mother, brother and nephew in October -- during this holiday season.
"I still haven't gotten a chance to talk to her yet," he tells me. "In situations like that, you don't want to bombard anybody. I'll reach out and tell her that my prayers are with her and I'm sorry for everything that went on and fall back and wait on her to reach out to me. I'm not going to keep pressing. In situations like that, she may need to be by herself. I'm going to fall back."