PHOTOS
New Hope for Patrick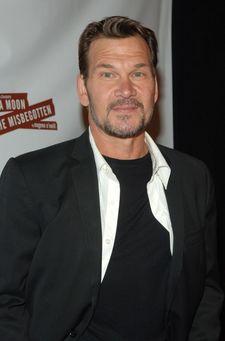 Patrick Swayze's strong physique may be his greatest weapon in his fight against pancreatic cancer. The 55-year-old actor has been given new hope after finding out that the drug he's taking to fight his illness responds better to people who are physically fit.
"The drug that Patrick Swayze is taking, Vatalanib, is still in the experimental stage," Dr. M. Wasif Saif, Associate Professor of Medicine and Director of the Gastrointestinal Program at Yale Universtiy tells OK!. "But recent studies have shown promise for patients taking the drug who are in excellent physical shape."
Article continues below advertisement
Patrick's strength comes from years of horse riding and his dance training at the Joffrey Ballet School in New York. East Valley Feed and Tack owner John Fusano tells OK!, "Patrick orders supplies for his horses from us. I haven't seen him in a while, but he's a strapping giant of a man. He's got tree trunks for legs!"