PHOTOS
Nicki Minaj Couldn't Care Less About A Nip Slip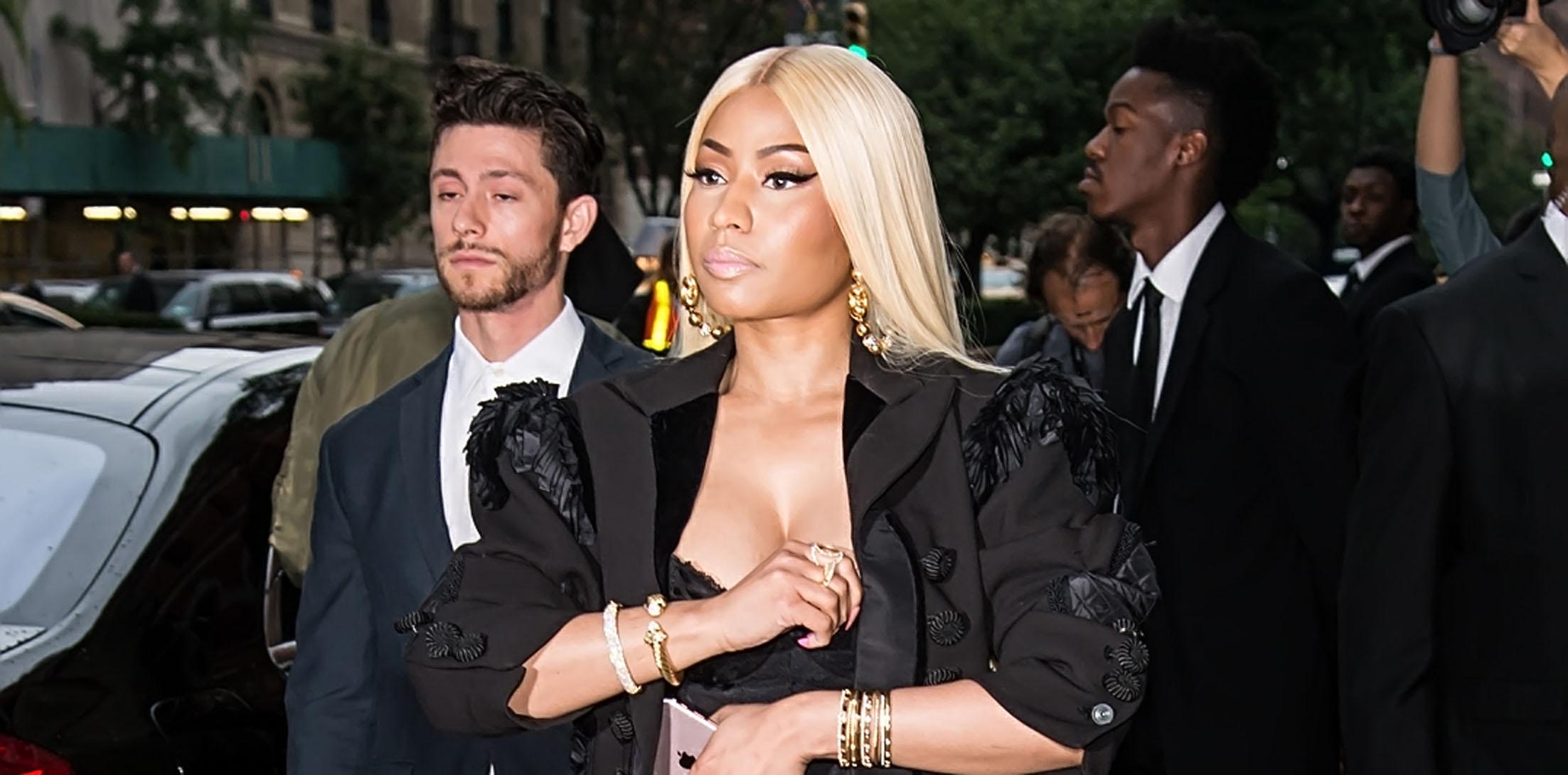 Nicki Minaj always makes sure all eyes are on her, and certainly did not disappoint during the Marc Jacobs Fashion Show in New York!
Article continues below advertisement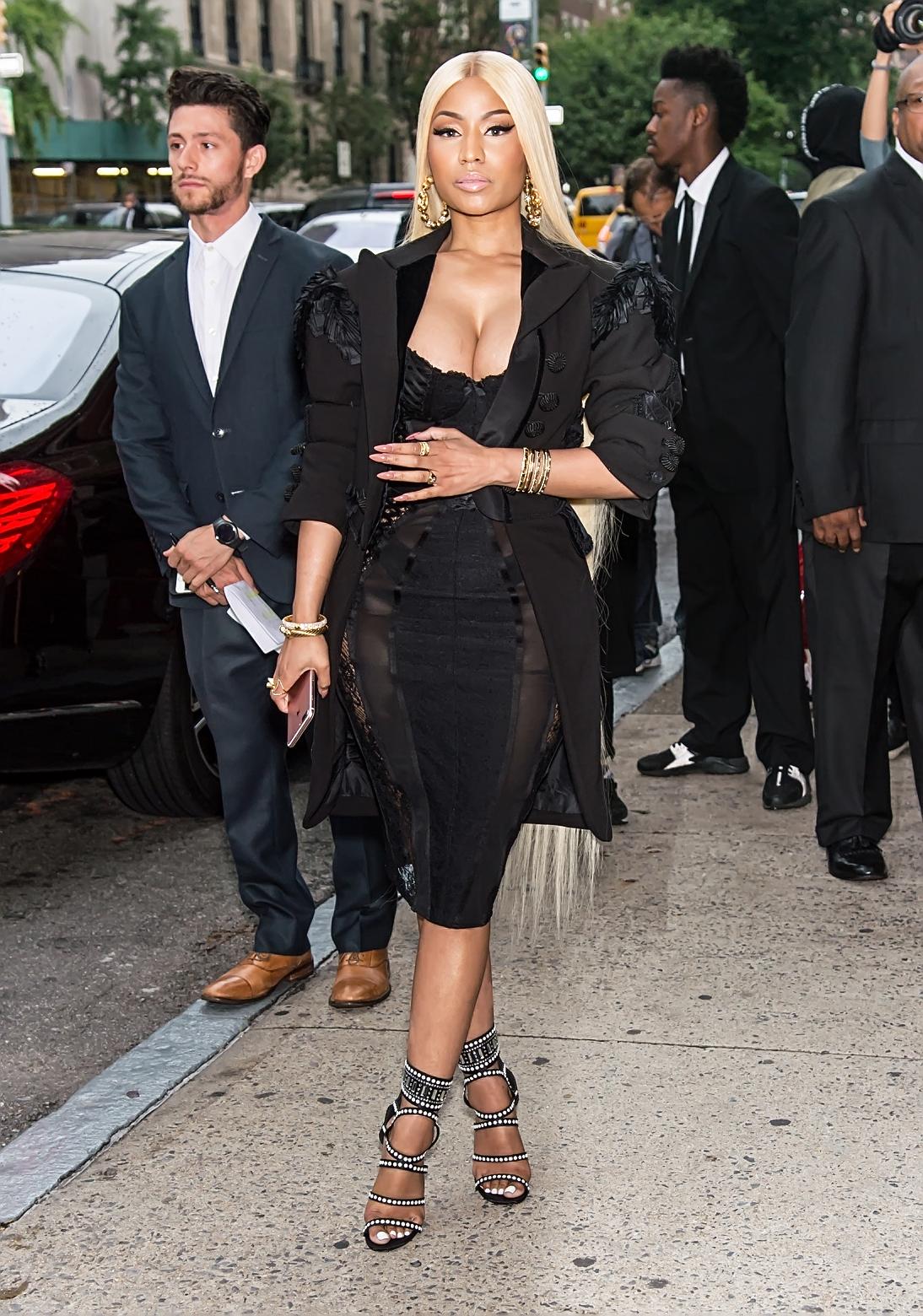 The stunner was in New York to see Kendall Jenner, 21, Bella Hadid, 20 and Kaia Gerber, 16, strut their stuff on the catwalk.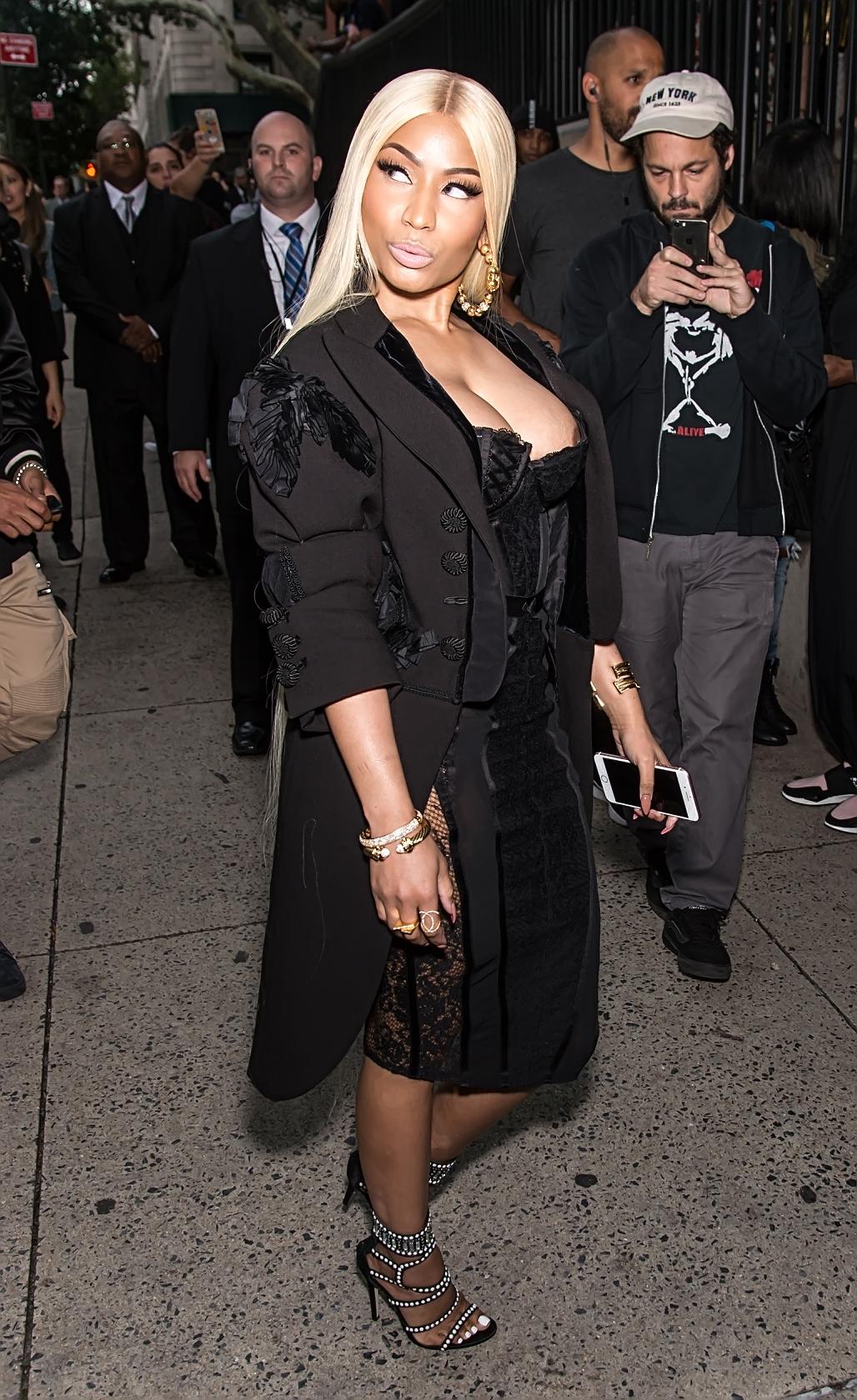 The 34-year-old wowed in an all-black look, which she paired with a blonde hairdo. And even though she suffered from a wardrobe malfunction as her nipple showed, the rapper still slayed as always!
Article continues below advertisement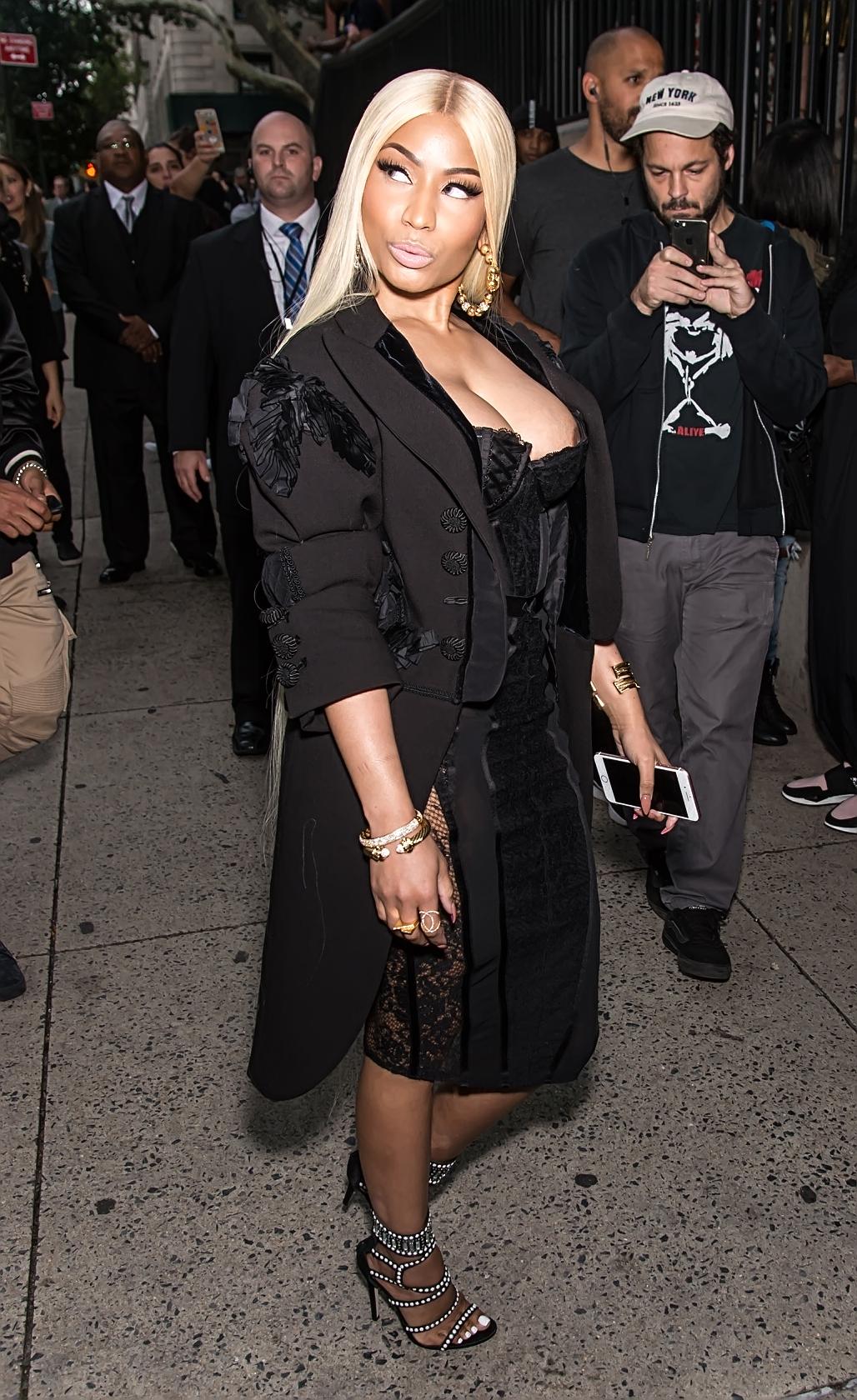 Shockingly, the curvy rapper is currently single,but given how phenomenal she has been looking lately, we doubt the singleness will last long. As reported, Nicki was with Meek Mills for quite some time, but then they suddenly split, with a source telling E! "They were fighting on and off for a little while about a few topics that upset Nicki. They had a bigger fight and then called it quits."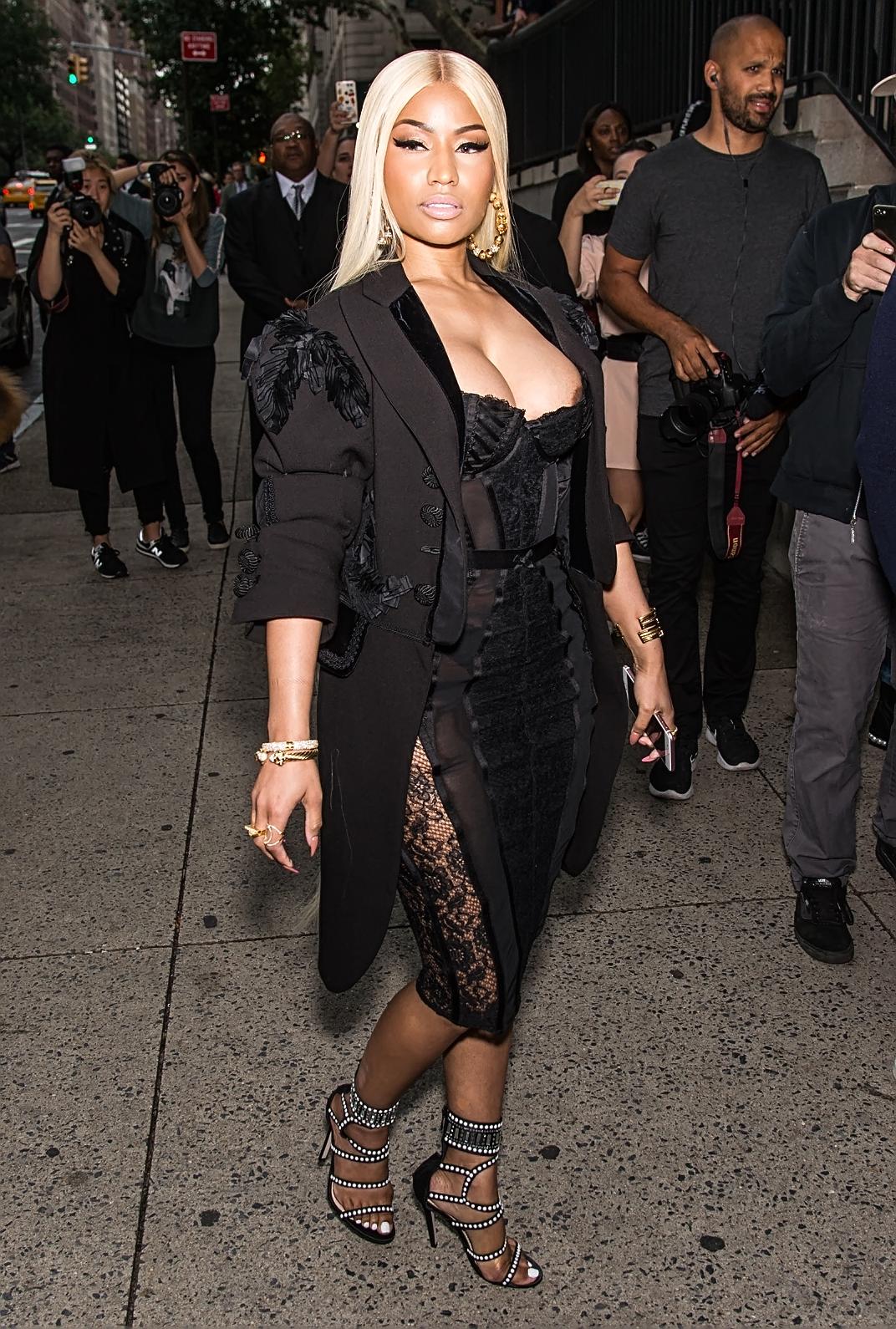 Nicki does not seem to be bothered though, and may have a new man to go with her amazing look!
Article continues below advertisement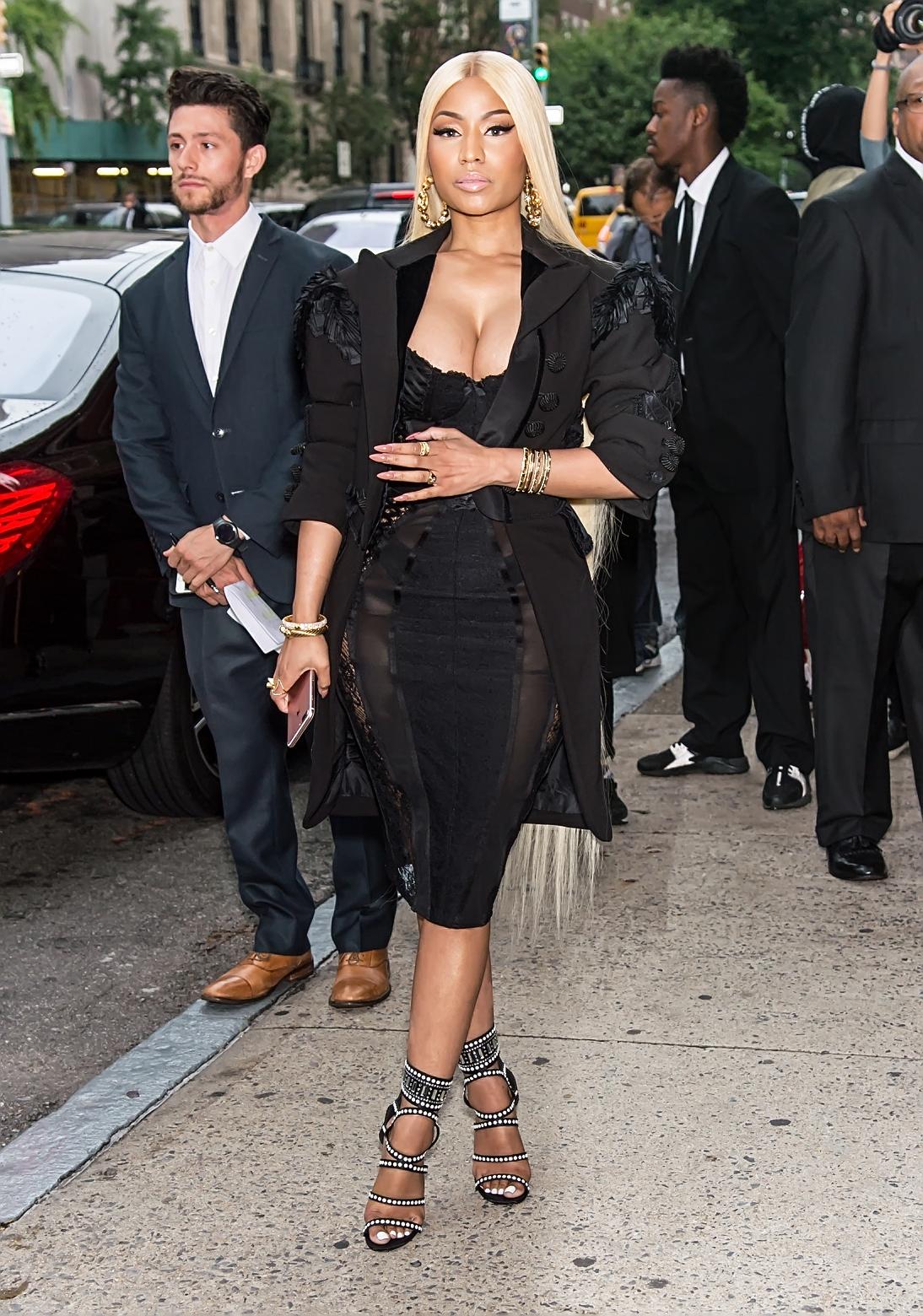 She has spoken highly of Nas recently, saying part, "He's so dope ... he's such a king. We're both from Queens. He's the king of Queens, and I'd like to think I'm the queen of Queens. He's a rap legend, and I have a lot of respect for that. And he's kinda cute too."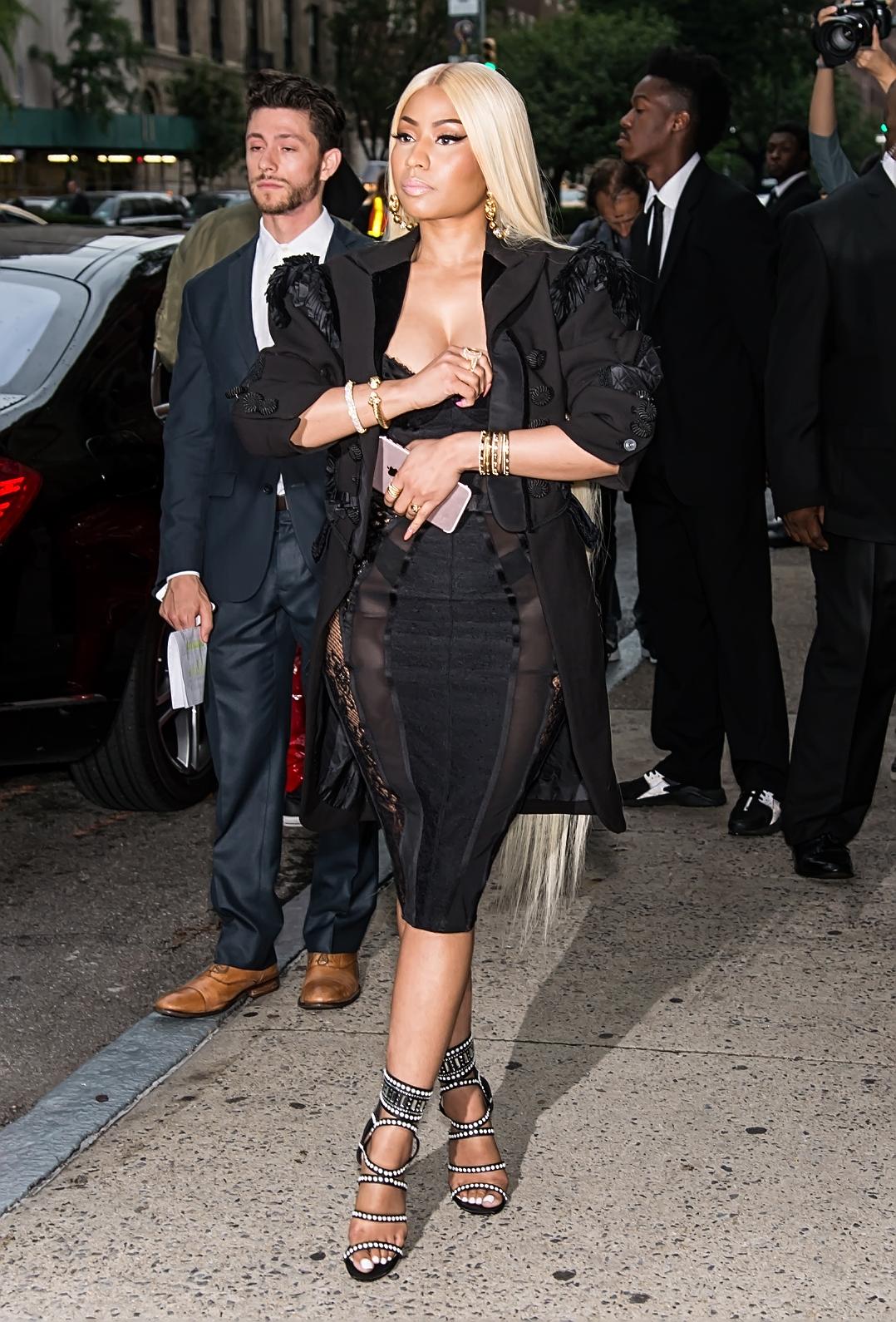 What are your thoughts on Nicki's look? Let us know in the comments!