PHOTOS
Nicki Minaj's Latest Hair Look Just Might Be Her Wildest Yet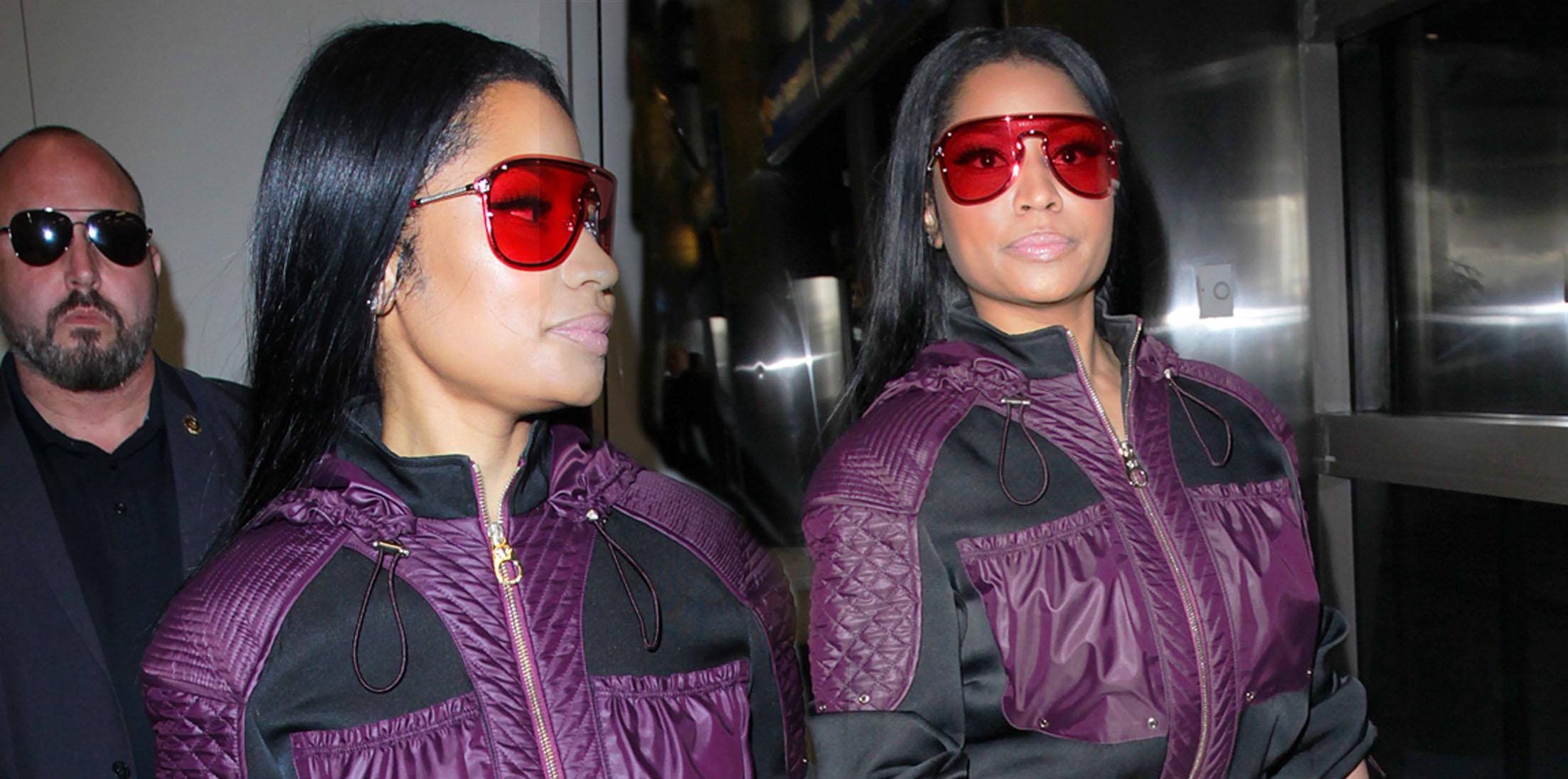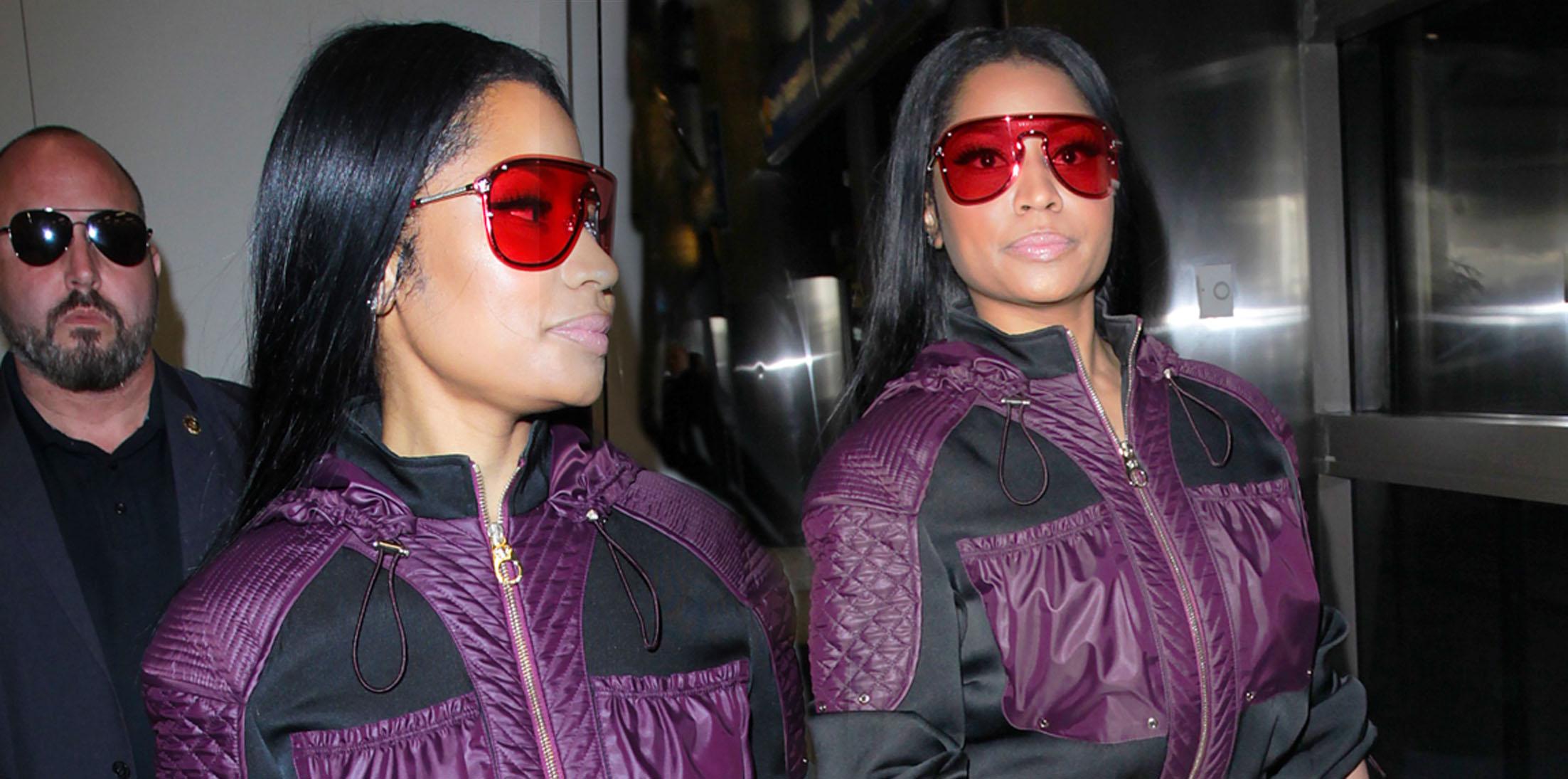 Article continues below advertisement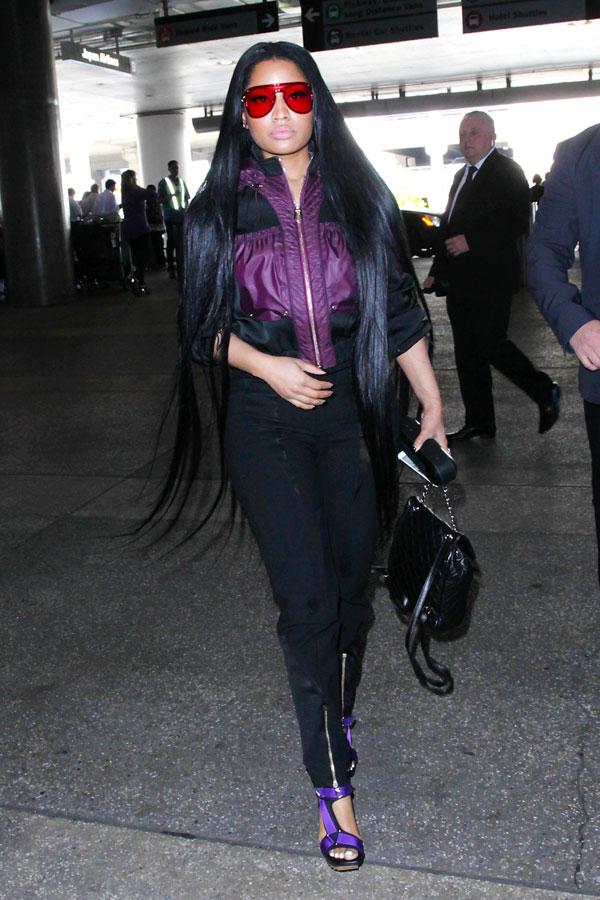 Nicki looked like she was ready for a photo shoot in a purple and black jacket, purple shoes, black jeans, and some insanely hot red aviators that we need ASAP!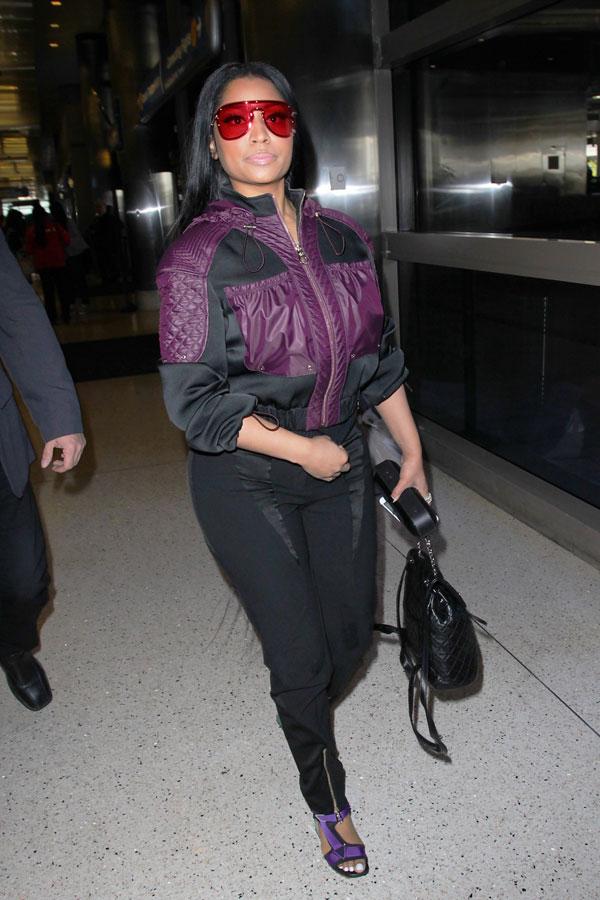 Meanwhile, it's been quite the week for Nicki, who's interview with talk show host Ellen DeGeneres just aired, and she revealed some pretty juicy tidbits.
Article continues below advertisement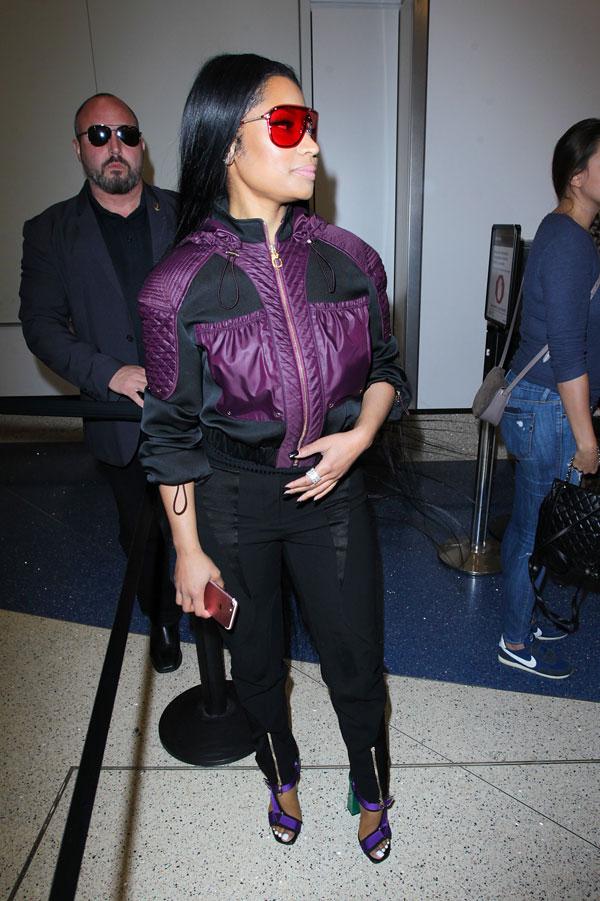 While she did not confirm rumors that she and Nas are officially dating, she might as well have! "He's the king of Queens," Nicki says, "and I'd like to think I'm the queen of Queens. He's a rap legend, and so I have a lot of respect for him, but he's kinda cute, too." She even noted they have "sleepovers."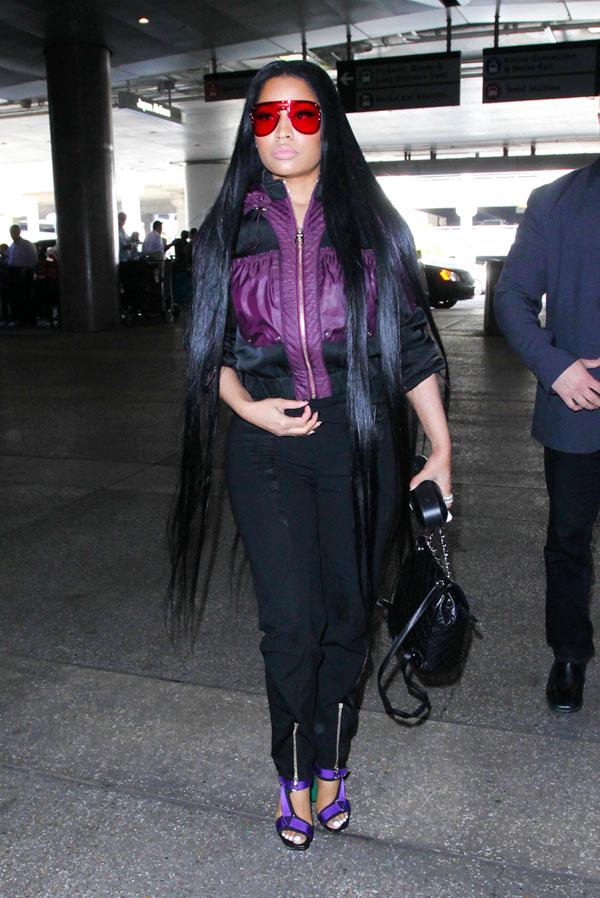 But don't get hype! They haven't done "the nasty," Nicki admits, because she's "just chilling right now. I'm celibate. I wanted to go a year without dating any man. I hate men." She clearly isn't one to mince words.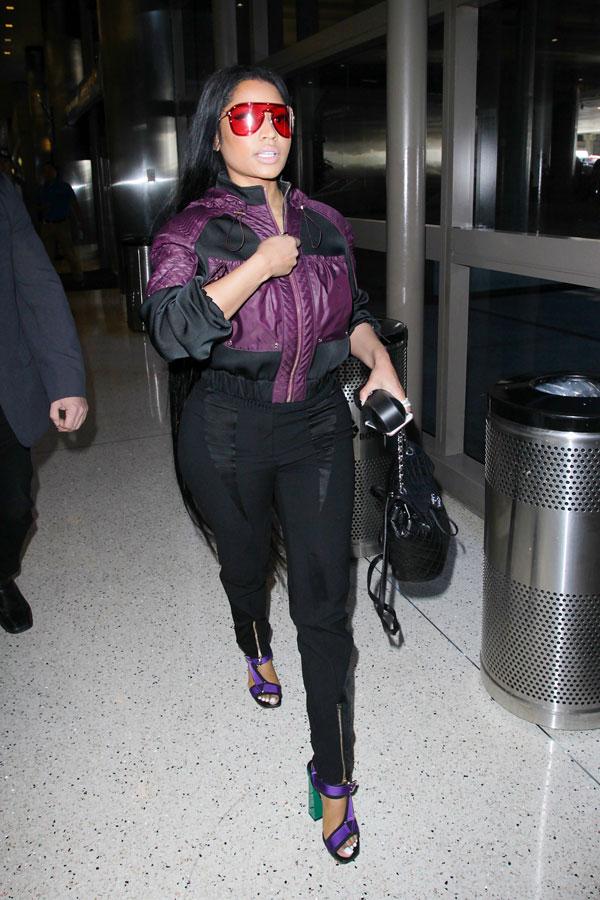 What are your thoughts on Nicki's hair and relationship news? Let us know in the comments section.