PHOTOS
Nicole Kidman Oddly Sports Mismatching Shoes To The 2017 Emmys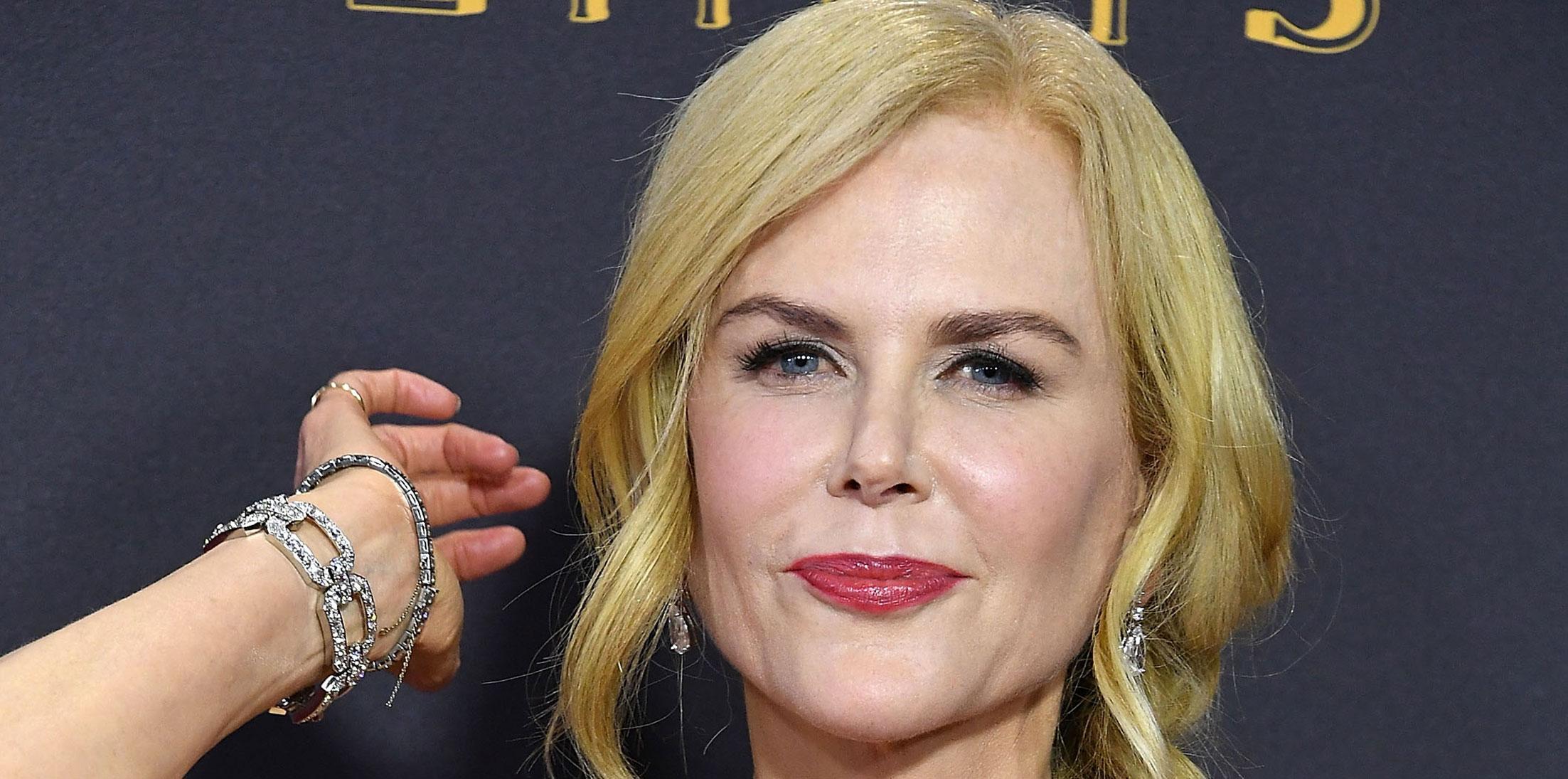 It was a big night for Nicole Kidman at the 2017 Emmy Awards! She won two awards for the HBO miniseries Big Little Lies, but social media was all abuzz regarding her odd footwear choices. Upon first glance, it looked like Nicole was wearing mismatching shoes, almost looking like two completely different types! Why would she choose to do this?
Article continues below advertisement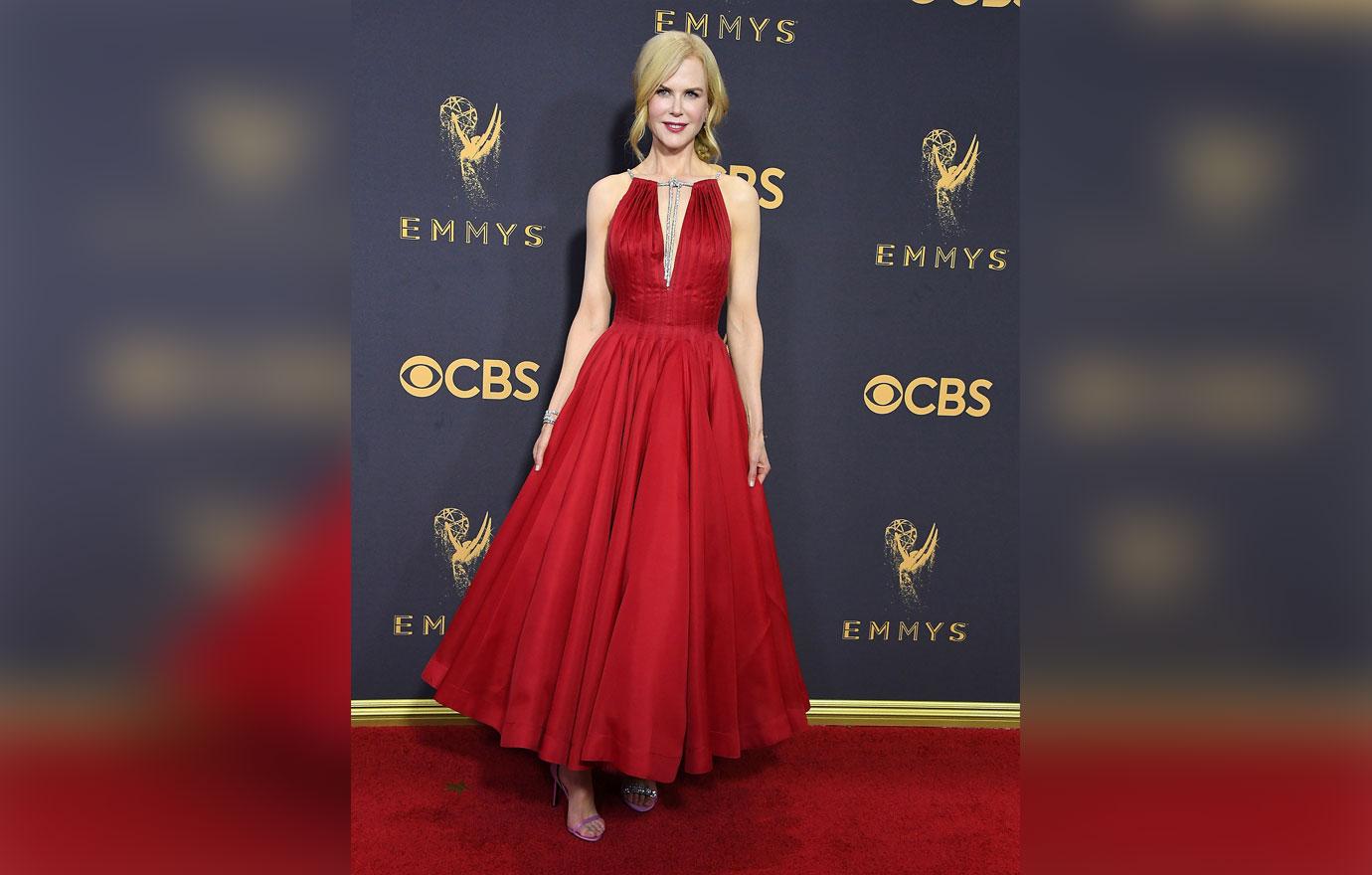 Nicole looked stunning in her red Calvin Klein by Appointment dress, but south of the border was where everyone spotted the odd pink heels.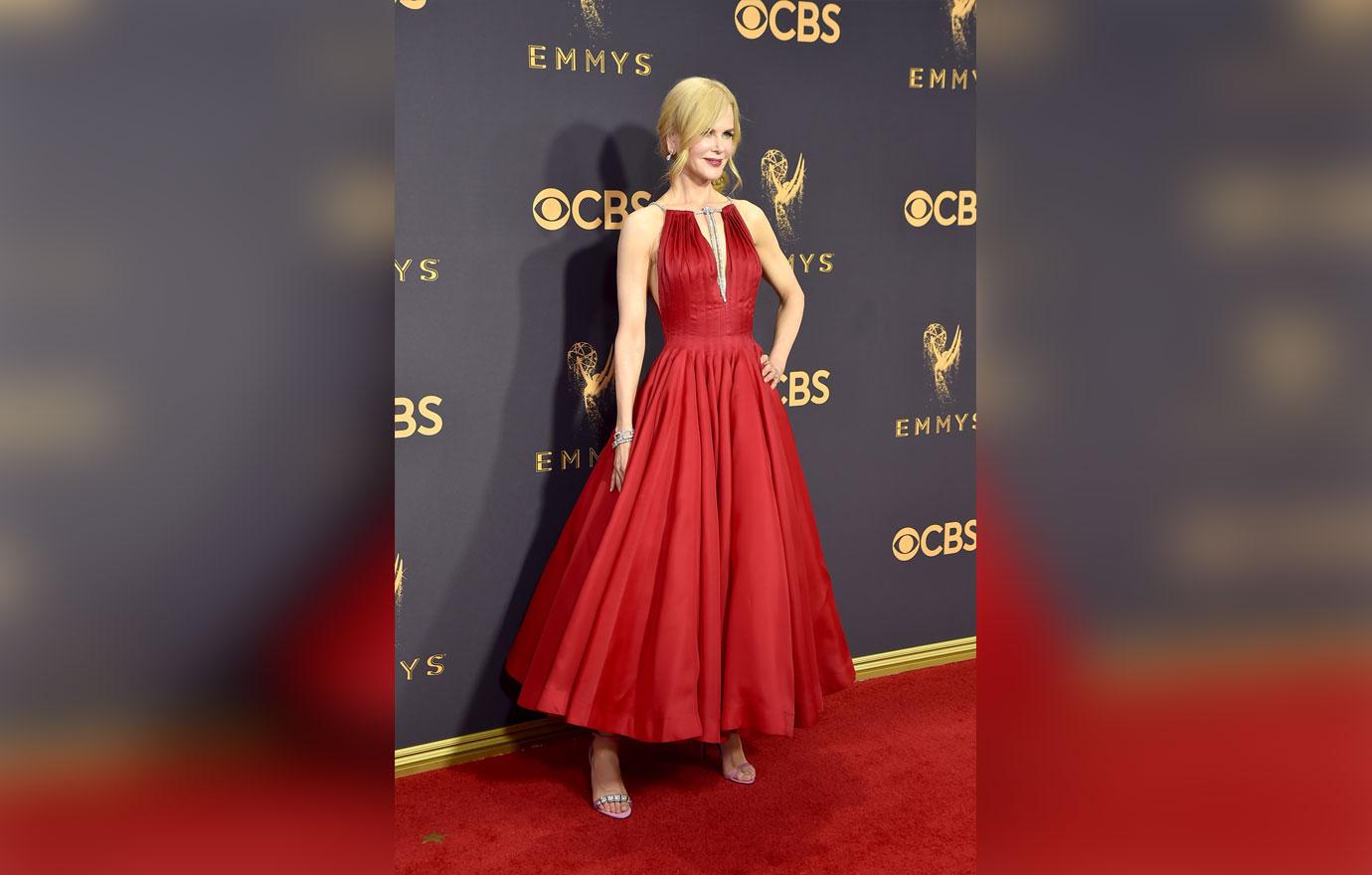 Here's where things got confusing. One of the shoes had some sparkly diamente embellishments on the front strap, where the other seemed to just be a heel with nothing else on them. That's when the questions started happening.
Article continues below advertisement
"Why is Nicole Kidman wearing two different shoes?" user Nicole Russo asked on Twitter, before adding: "In her defense, I have done this once or twice myself. But never at the Emmys."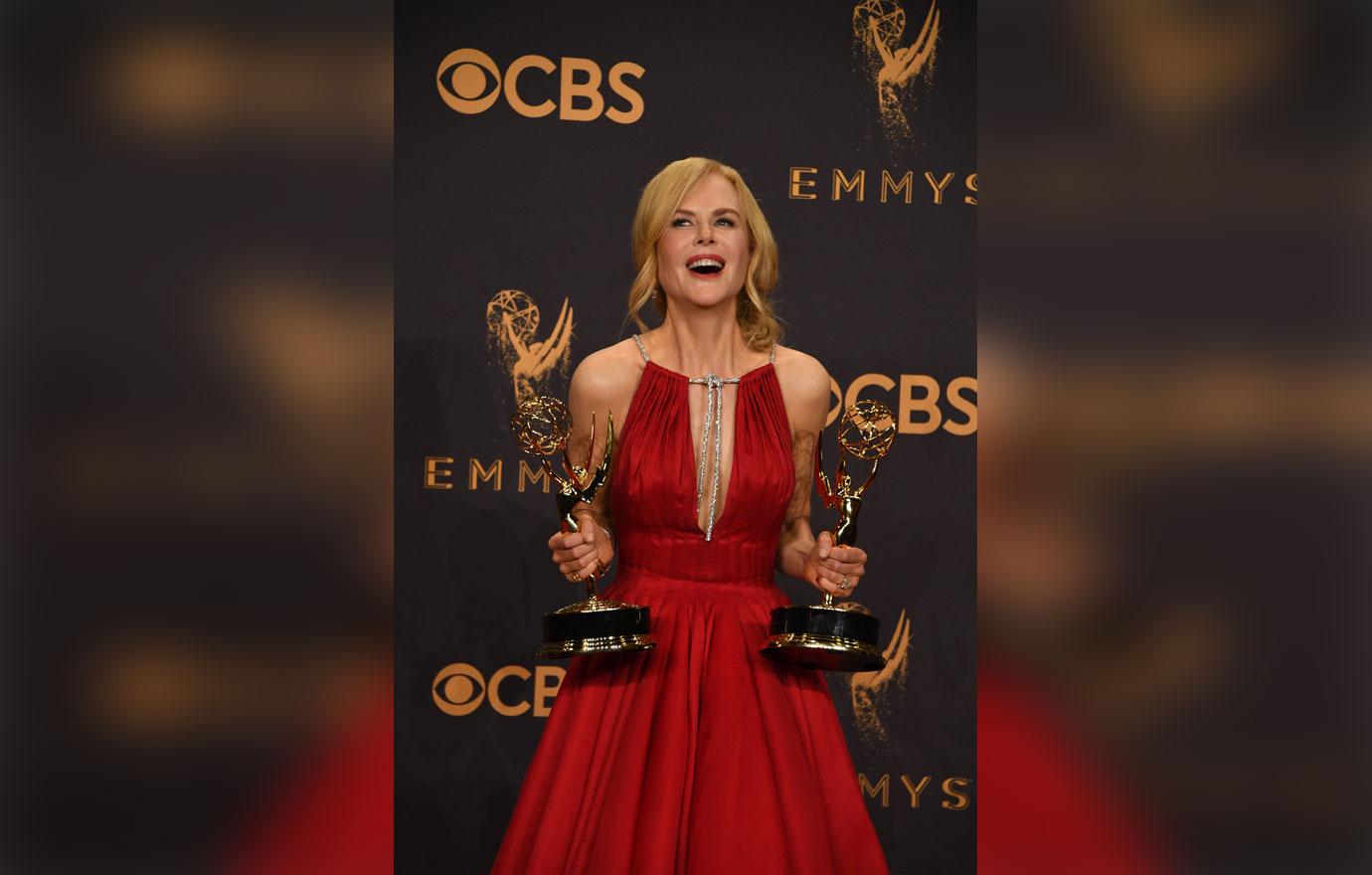 So was this a wardrobe malfunction of sorts, where the embellishment fell of one of the shoes before or during the red carpet?
Article continues below advertisement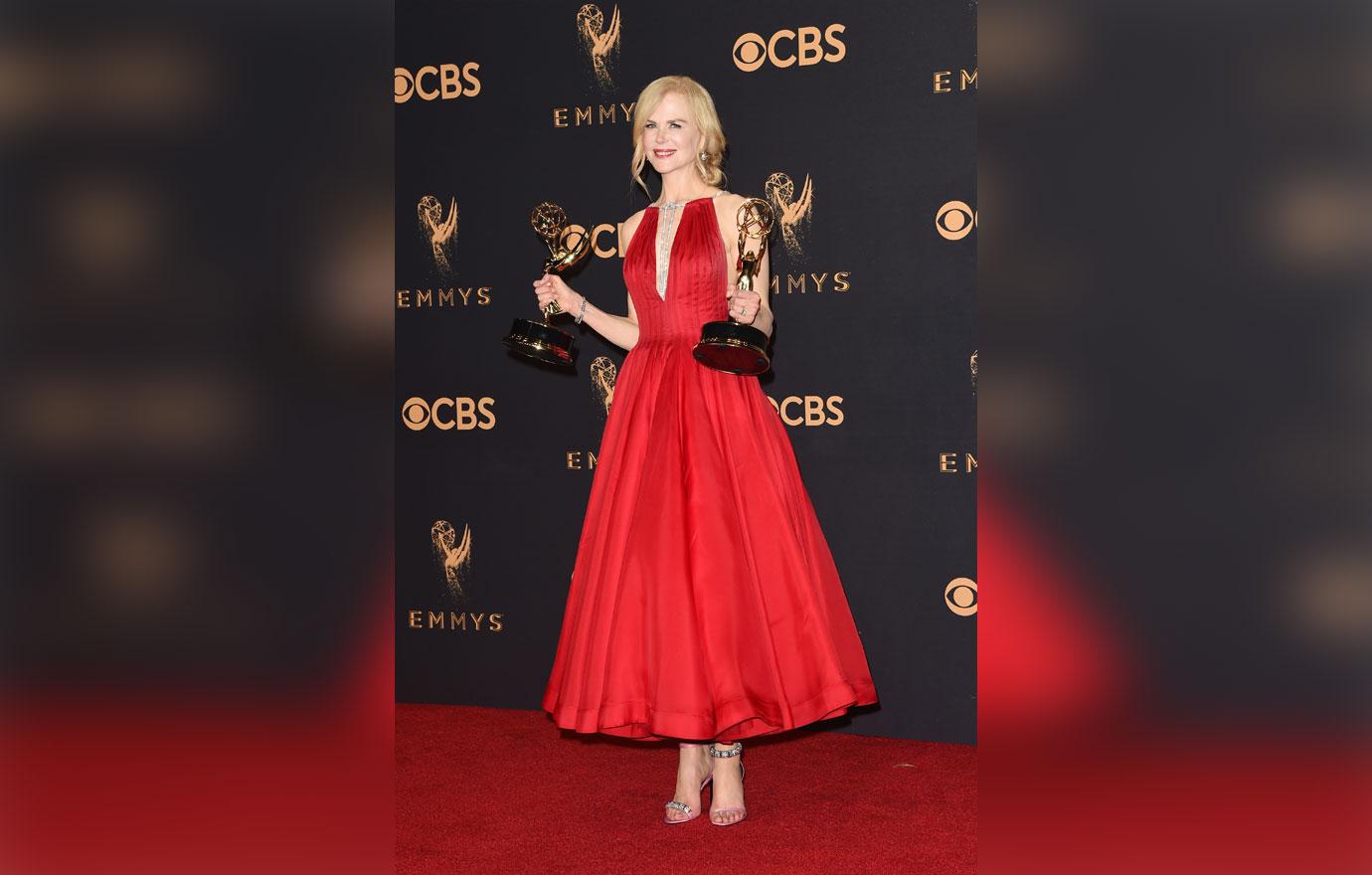 Turns out this was totally a purposeful style choice by Nicole! When the cameras got a better view of the shoes, you can see that the embellishment was located in different parts of each shoe. While the right heel had a sparkly front strap, the left heel had the same beaded detailing on the strap that was around Nicole's ankle.
People were still perplexed regardless. Twitter user Ileana Feoli said "Nicole Kidman's missmatched shoes is not a trend I'm trying to get behind."
Article continues below advertisement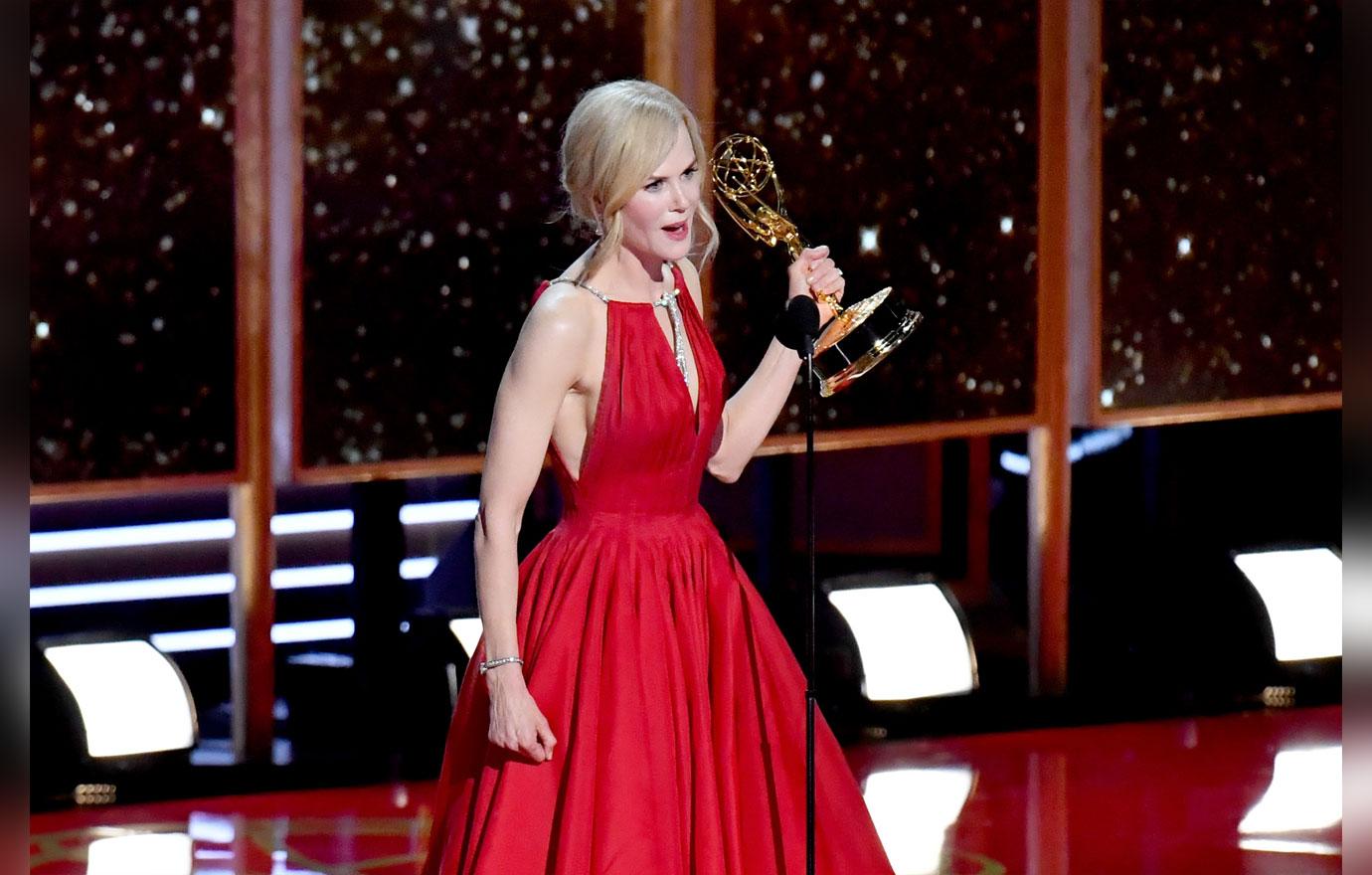 Although she had an exciting night for her wins, she had a couple of other awkward moments like when she forgot to mention her two adopted children with ex-husband Tom Cruise - Isabella, 24, and Connor Cruise, 22, during her acceptance speech and her awkward kiss with Big Little Lies costar Alexander Skarsgård right next to husband Keith Urban. Awkward!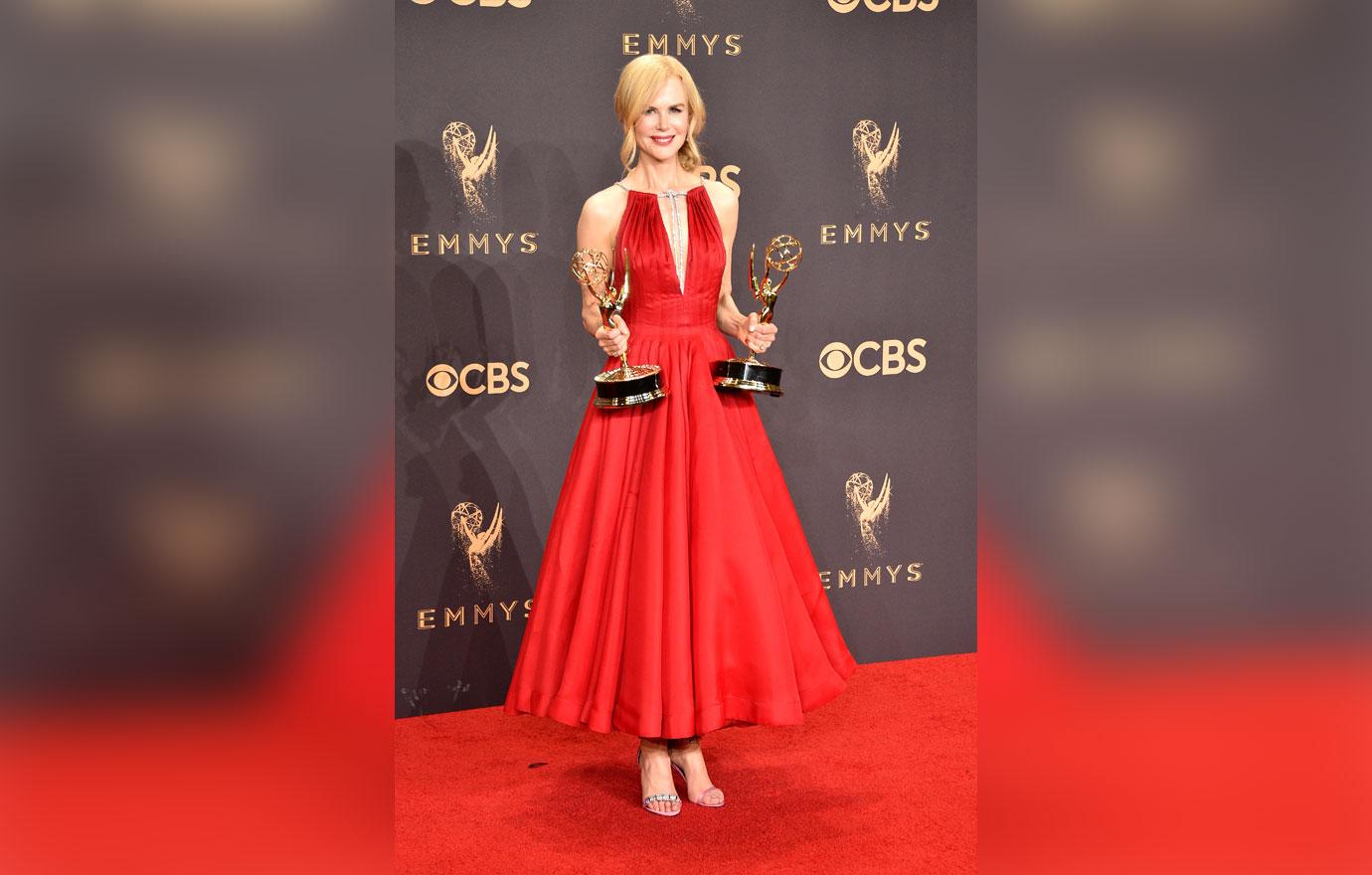 What do you think about Nicole's shoe choices, is this something you would wear? Sound off in the comments!