PHOTOS
Here's Proof Kim Kardashian May Have Problems With North West When Baby Number Three Arrives!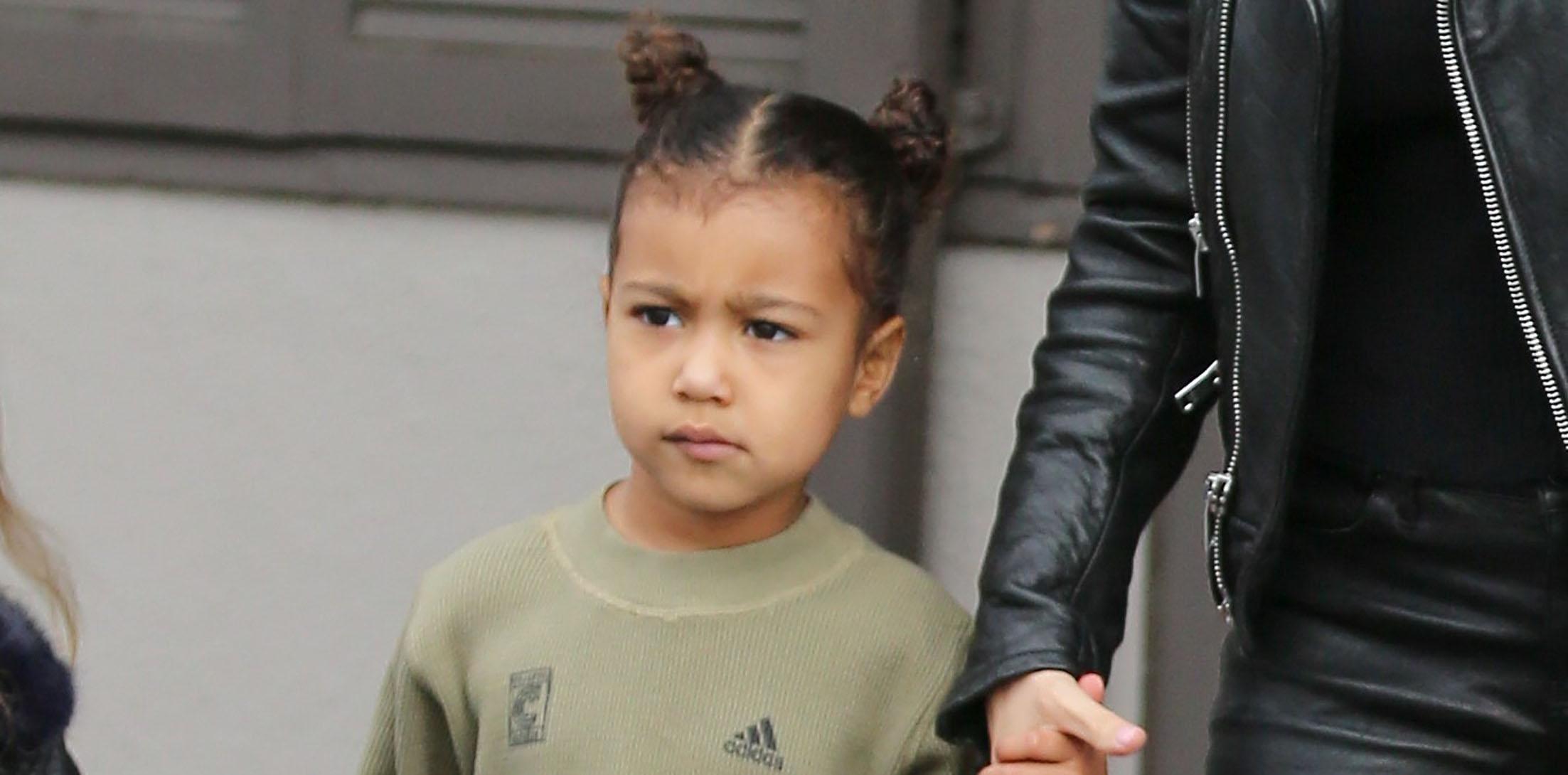 North West has quite the battle ahead of her! Prior to giving birth to Saint, Kim Kardashian was worried about her daughter being jealous over no longer being the center of attention, and she was right! Now, she admits that little has changed, so how is North going to handle baby three? As Kim recently confirmed, she and Kanye West are having another baby via a surrogate, after Kim experienced life-threatening complications during her first two pregnancies.
Article continues below advertisement
During a fun session with her Grandmother MJ to debunk the truth from the rumors she often is subjected to, the topic of North's relationship with Saint was brought up, and Kim said that she is "still jealous." "She needs to still get it together and warm up and like be a little bit nicer, but I think she is getting there. I saw glimmers of hope like a week ago."
And Kim predicted this would happen before even giving birth to Saint! She revealed on her website back in 2015, "Not going to lie, I'm a little nervous about bringing baby No. 2 into the mix. But Kanye and I are doing the best we can to prepare North!" adding that her daughter "doesn't like it when I hold other babies!"
Article continues below advertisement
After Saint was born, Kim admitted that the relationship between him and North was a bit rough. "My daughter North is still in the little jealous phase and that's really hard for me because she gets so jealous when I try to do anything with Saint. So I sneak moments with him, or have my husband entertain her, and I have to separate it sometimes," she told People magazine.
But don't worry, Kim wants to make it clear North isn't abusive at least. "She's not like harmful. She's not like hurting him or anything," she told MJ. Well that's good news!
Article continues below advertisement
So only time will tell how North reacts to the next child, who is reportedly a girl! Maybe North just wants another Penelope in her life. Kim recently told Ryan Seacrest that North tries to "outsmart" her by acting like she just wants to be around females. "She's like, 'We're having a tea party. No boys allowed. Dad can't come. No boys!' She'll slam the door on her brother's face, and he'll just start crying."
Do you think North will be able to handle another baby? Let us know in the comments section.