PHOTOS
North West's New Puppy Is Such A Terror Kim Had To Call For Professional Help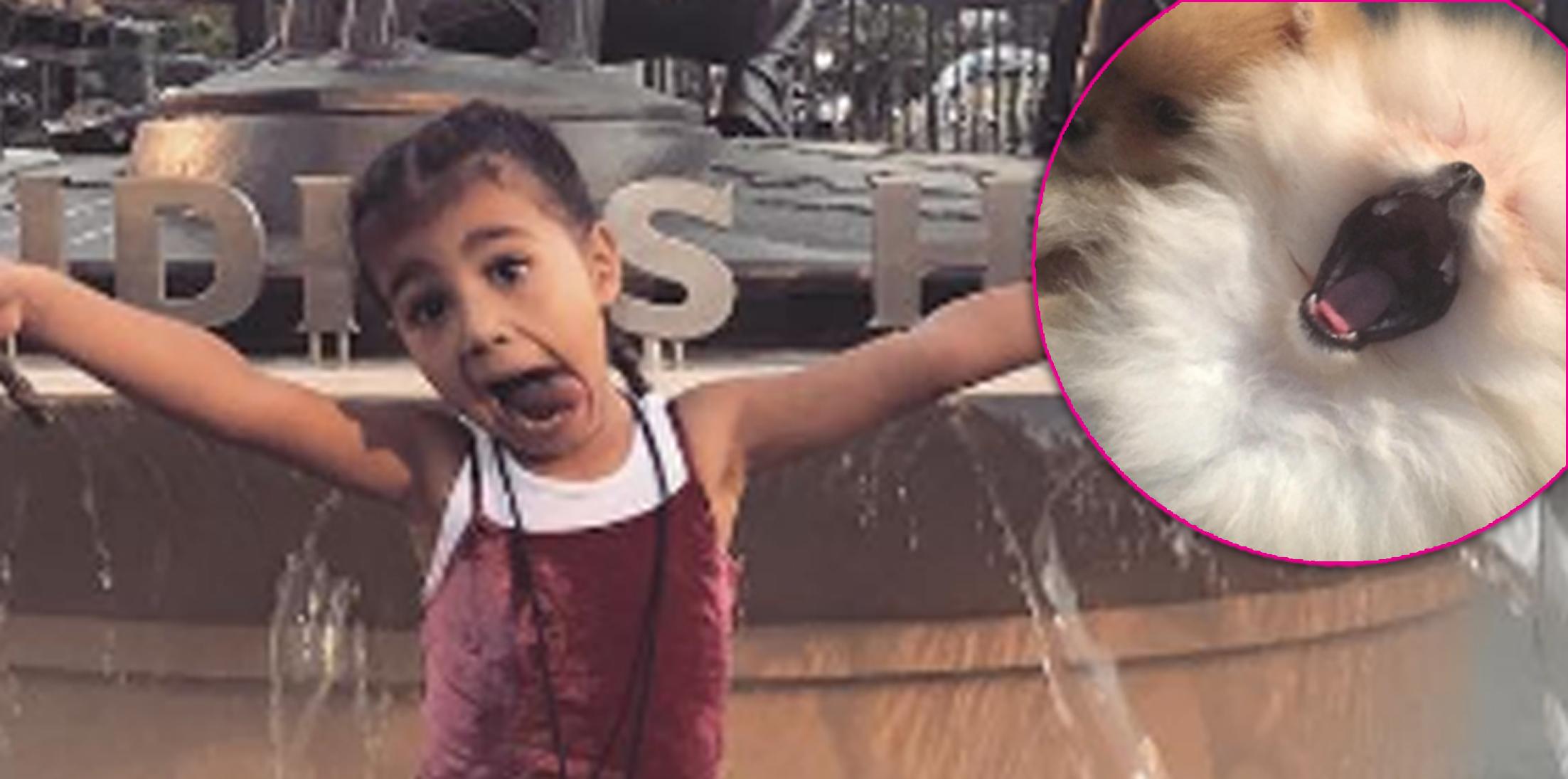 Sushi, the Pomeranian puppy Kim Kardashian bought for North West, looks so sweet but she's a tiny terror, a source exclusively told OK!. The little pup has caused so much trouble Kim's even had to call in a professional dog trainer to teach that fur ball some manners.
Article continues below advertisement
"Sushi was out of hand when they first brought her home but now Kim's hired a dog trainer to work with her every day," said the source.
"Kim's amazed already at the transformation," the insider revealed. "Sushi used to bark at everybody, make messes on the floor and chew the furniture but she's learning toilet training, words like sit and stay, and getting used to the leash."
Article continues below advertisement
"Kim's gotten a bad rap as a pet owner so she's making an extra effort," the source dished, clearly referring to Kim's last pet, a cat named Mercy, who died shortly after Kanye gifted Kim the kitten.
However, Kim's not out of the woods just yet with her new pet. According to the insider, the dog is still not as trained as she should be.
Article continues below advertisement
"Trouble is, Sushi will only obey and listen when the trainer is there," said the source. "Part of dog training involves training people, and the Kardashians aren't fast learners."
Do you think Kim will let North keep Sushi? Sound off in the comments!