PHOTOS
North West Singing Drake's 'In My Feelings' Is The Cutest Video You'll Watch Today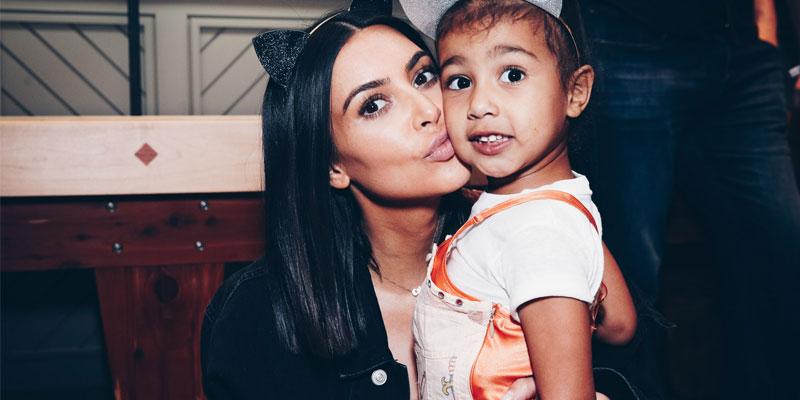 Daddy Kanye West posted a cute video via Instagram showing his daughter, North, singing along to the Drake song of the summer, "In My Feelings." But many fans noticed something quite peculiar in the vid. Keep reading to see the video and hear more details.
Article continues below advertisement
In the video posted by Kanye, North sings the famous lyric, "Kiki, do you love me? Are you riding? Say you'll never ever leave from beside me. 'Cause I want ya, and I need ya." But many fans noticed that the tiny tot was wearing a little too much makeup.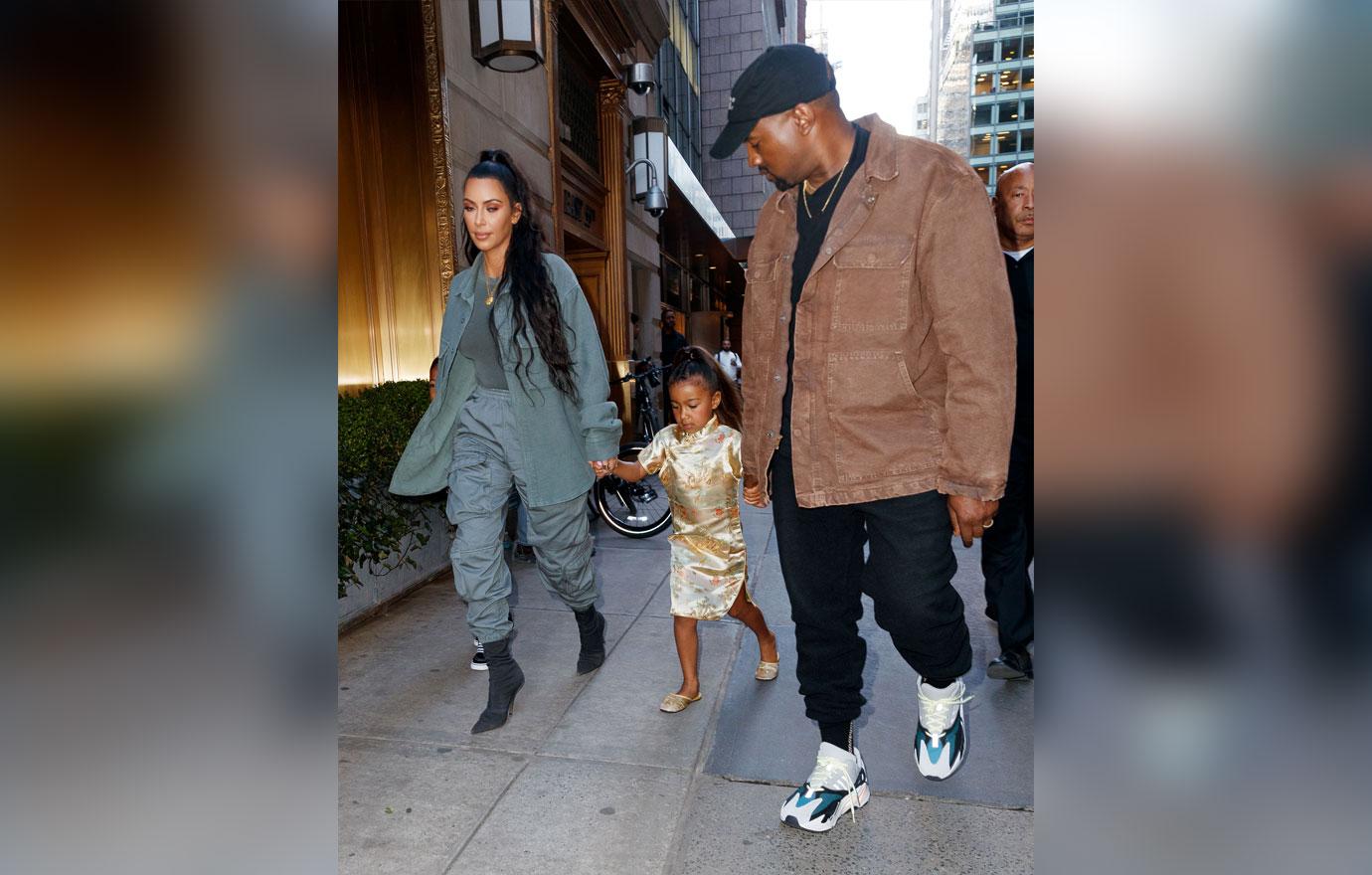 Comments said, "Tell me why this baby is covered in a full face of makeup? Parenting 101, learn it." Another person wrote, "Why does she has more makeup than a grown up wtf."
Article continues below advertisement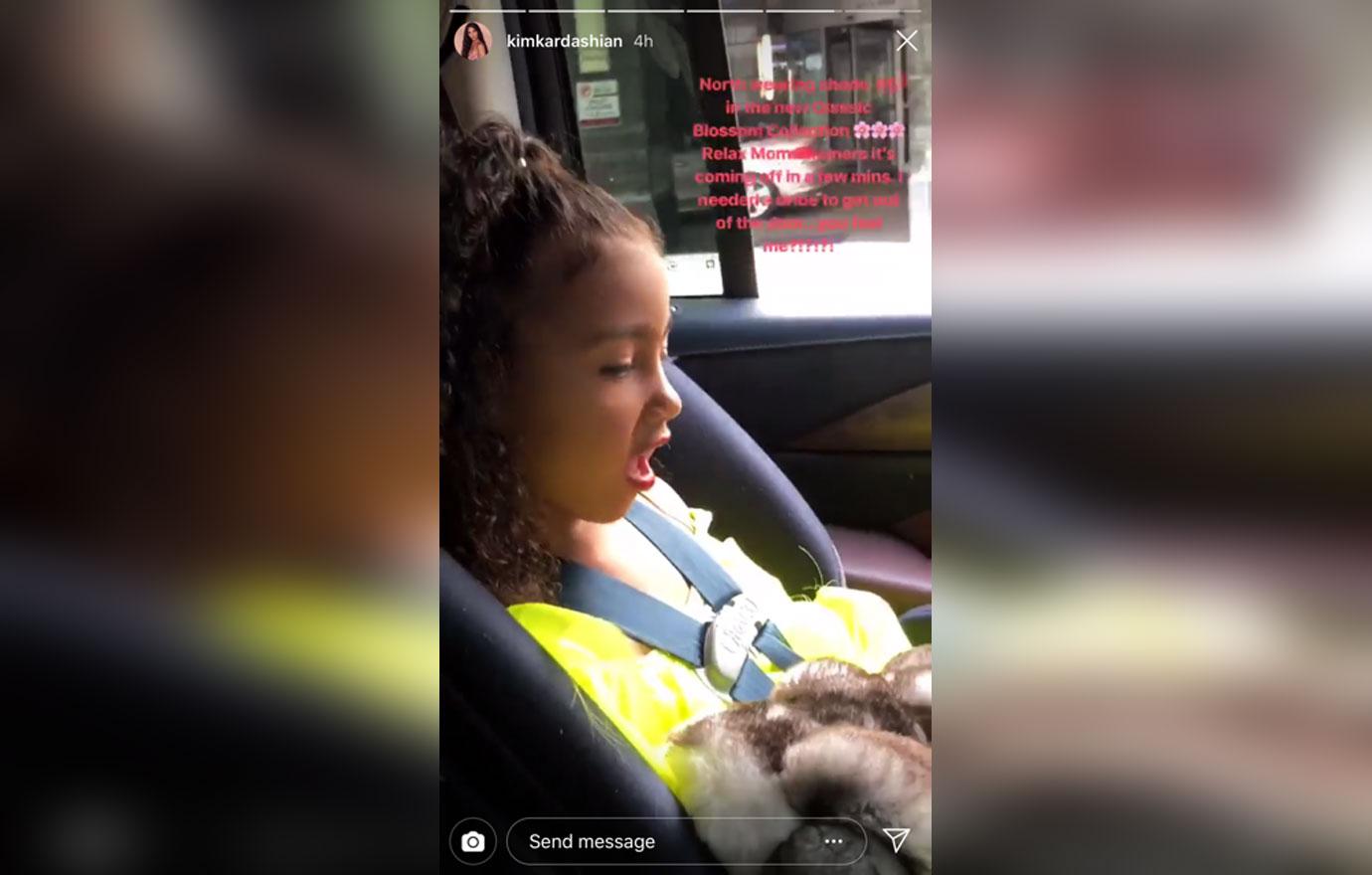 Mommy Kim Kardashian then posted this on her IG Stories. It showed North in her carseat like the video above and has the words, "North wearing shade #6 in the new Classic Blossom Collection. Relax Mom Shamers. It's coming off in a few mins. I needed a bride to get out of the door...you feel me???"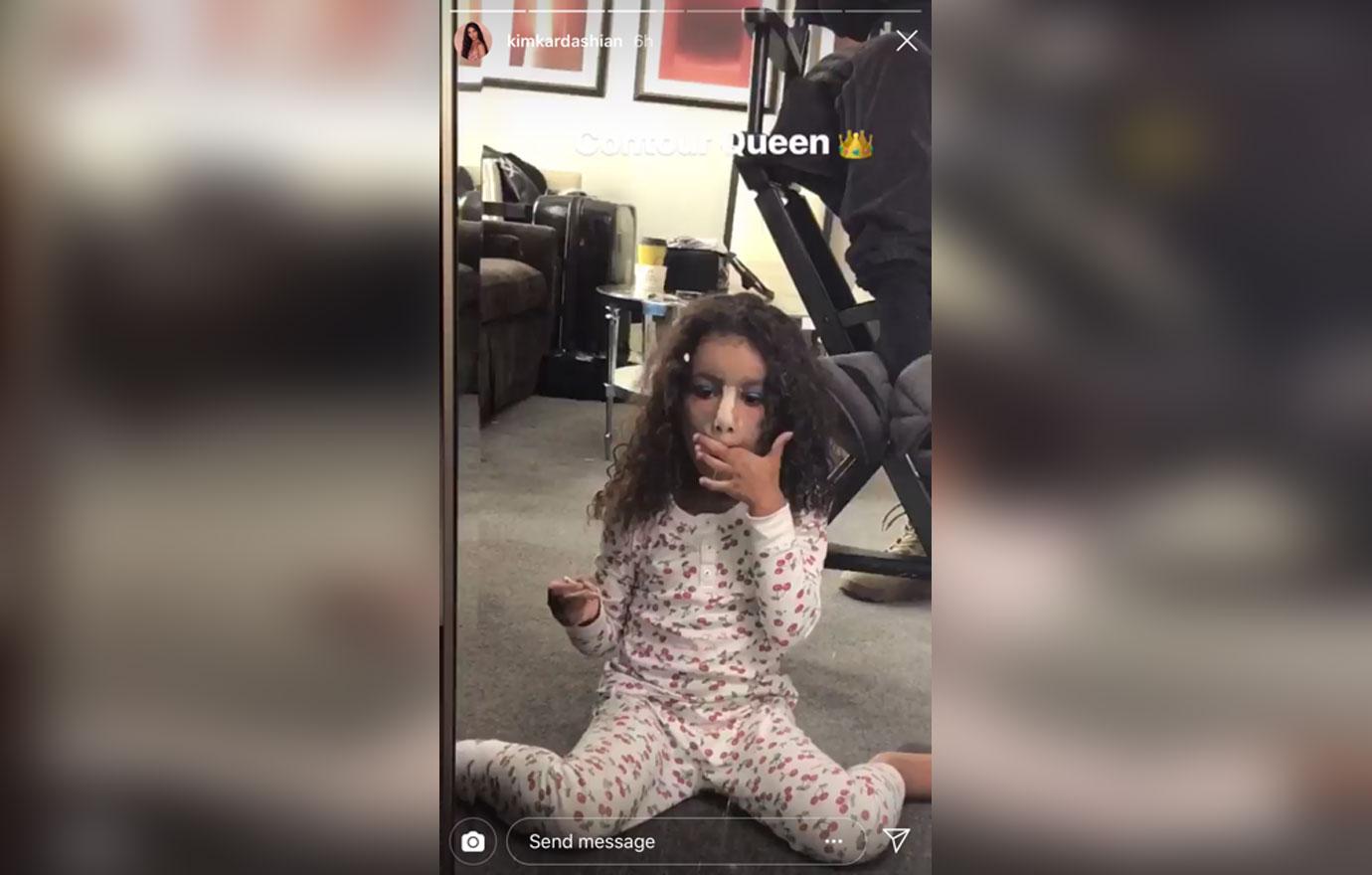 Kim also posted to her Stories, a video of North putting on more makeup and trying to contour in the mirror. She even captioned it, "Contour Queen."
Article continues below advertisement
The vid shows a curly-haired North with blue eye shadow on and powdered foundation on her nose. Guess she's learning to be like her makeup mogul mommy early on!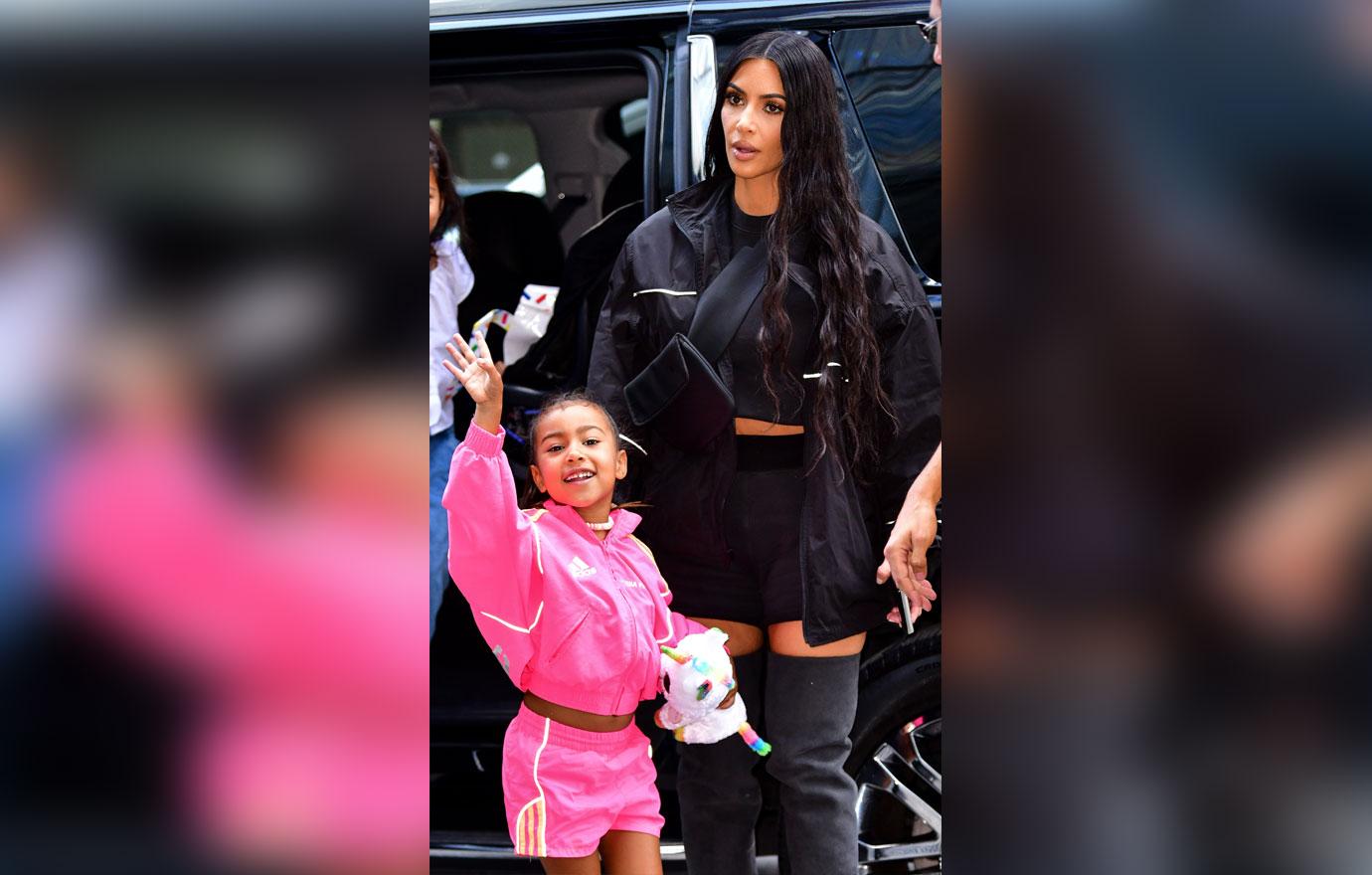 Do you think it's okay that North has makeup on? Let us know your thoughts in the comments below!