PHOTOS
Take It All Off! The 10 Hottest Nude Scenes Of 2016 Exposed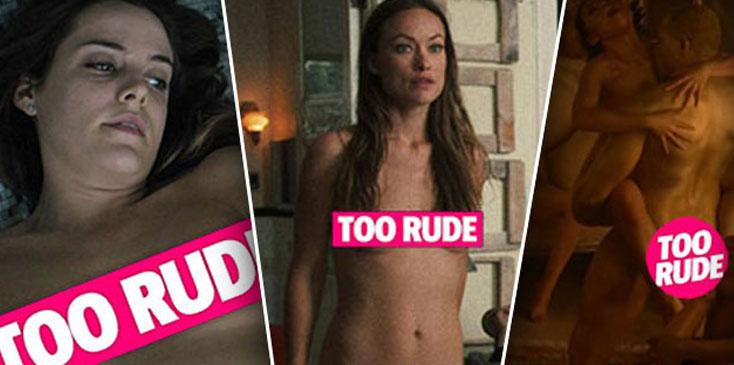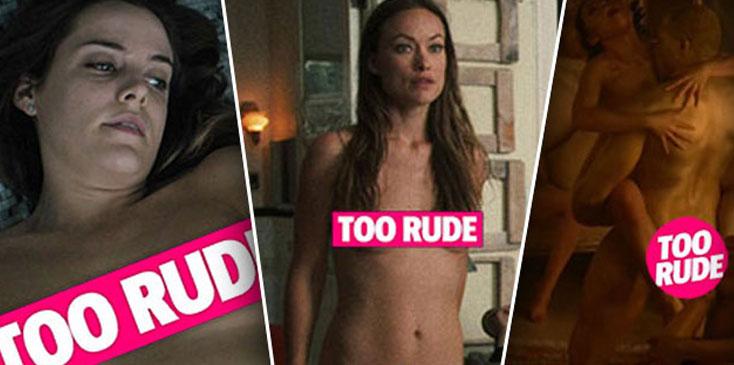 Mr. Skin, the purveyor of naked Hollywood, has delivered his final list of the best nude scenes in 2016. Click through RadarOnline.com's slideshow to explore the annual ranking, curated by the world's largest database of celebrity nude scenes.
Article continues below advertisement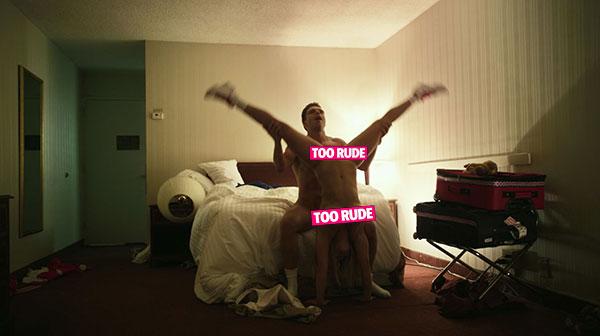 Michelle Derstine stood in for comedian Melissa Rouch during her wild romp in The Bronze. Rouch's character, gymnast and Olympic bronze medalist Hope Ann Greggory, uses all of her, um, athletic talent to impress in the racy scene.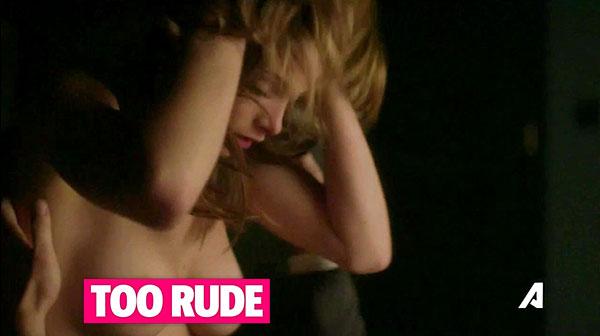 Twilight alum Ashley Greene probably made ex Joe Jonas more than a little jealous bearing her breasts in the police drama Rogue. The TV series picked Greene up as a regular in 2015 for it's fourth season, an experience the actress described as feeling like, "the new kid on the block." Apparently, it didn't take long for her to get comfortable.
Article continues below advertisement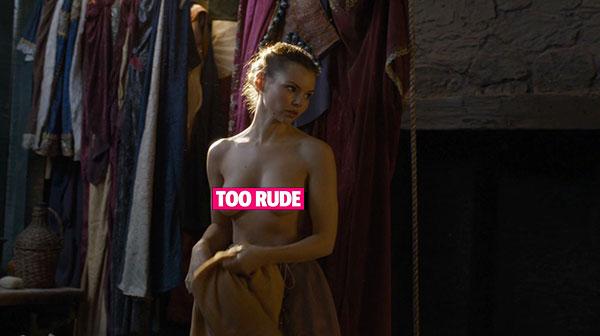 Eline Powell was given five lines in the latest season of Game of Thrones, one of which her stage-actress character, Bianca, used to complain about her lack of lines in a play about the downfall of the Stark family. Keeping with the main theme of Game of Thrones, Powell still found the time to strip down on screen, despite her relatively minor role.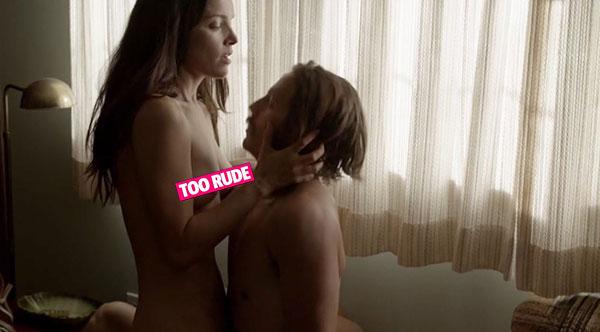 South African actress Jodi Balfour aptly described "Quarry" as a show about, "love, PTSD and soul music." Mr. Skin picked up on the series' "love," in a steamy scene when her character, counter-cultured journalist Joni, hooks up with Vietnam vet, Quarry, played by Logan Marshall-Green.
Article continues below advertisement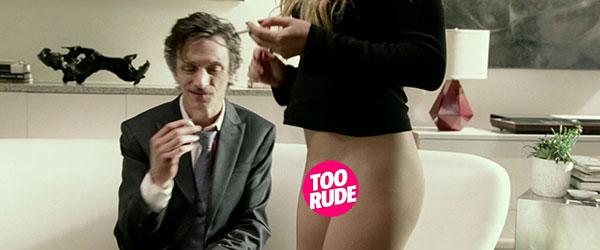 A bottomless Vail Bloom paraded through a scene of Too Late after answering the door for P.I. Sampson, played by John Hawkes. Bloom's character, Janet Lyons, the wife of a strip club owner, only made the classic faux pas of answering the door without pants out of grief – a perfectly reasonable reaction.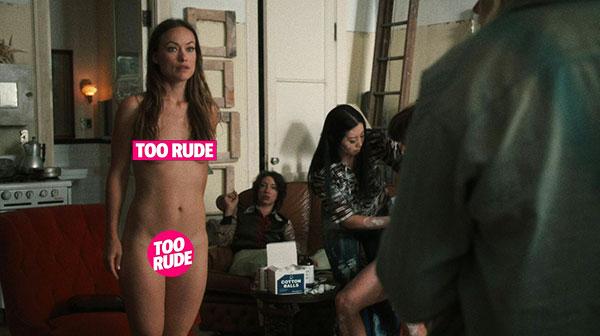 Former "House" star Olivia Wilde sent social media into an uproar after going completely nude for a scene in Mick Jagger and Martin Scorsese's series, Vinyl. The actress later appeared on shock-jock Howard Stern's radio show to talk about the merkin producers let her select from their very own wall of fake pubic-hair toupees. Unsurprisingly, the series takes place in the shaggy rock and roll world of the 1970s.
Article continues below advertisement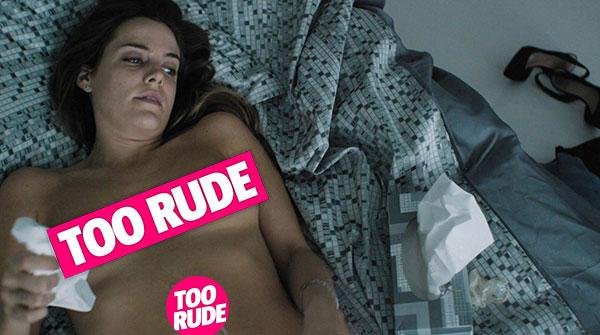 Blond bombshell and Elvis granddaughter, Riley Keough, portrayed law student Christine Reade, who moonlights as an escort, in the series The Girlfriend Experience. Keough, who saw a Golden Globe nomination for the part, described her role as a, "very liberating experience." Clearly.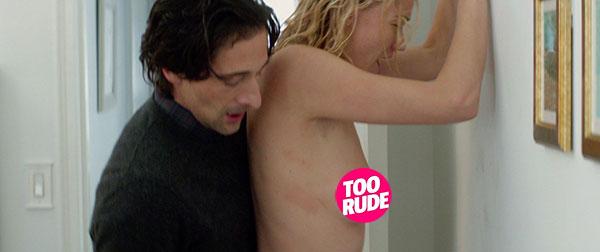 Australian Yvonne Strahovski brings a touch of complexity to an otherwise classic femme fatale role in Manhattan Night, as Caroline Crowley. They spice up the noir flick when Strahovski's widowed character employs her alluring femininity to seduce married-with-two-kids Porter Wren, a journalist played by Adrien Brody.
Article continues below advertisement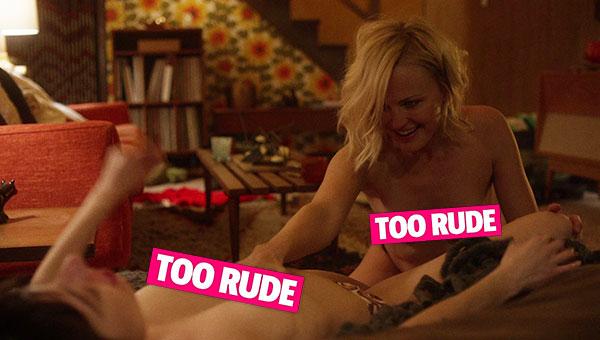 Malin Akerman and Kate Micucci bear all in the Netflix series Easy when they join Orlando Bloom for a risky on-screen ménage a trois. Bloom and Akerman play a married couple interested in inviting their dinner guest, Micucci, for dessert.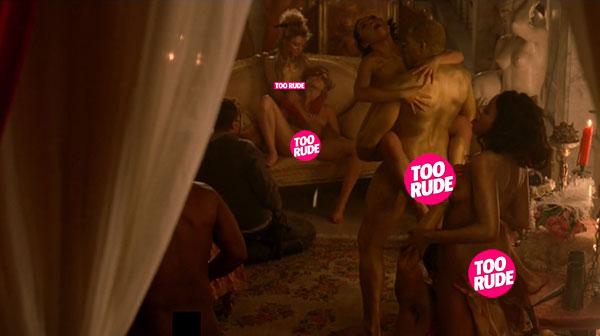 Hit show Westworld broke TV boundaries with a gold-plated four-minute orgy scene. In September 2015, it was revealed extras in the show had to sign a consent form expressing their willingness to portray "genital to genital" contact as well as posing "on all fours while others who are filly nude ride on your back." Now we know why. According to Mr. Skin, "The orgy scene in 'Westworld' was the big story in nudity for 2016."