PHOTOS
OK! Interview: Alison Sweeney & Bob Harper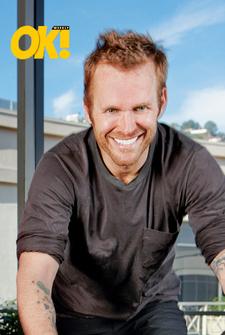 Dying to get your body beach ready for the summer? Have no fear — The Biggest Loser's trainer Bob Harper will show you how! The 42-year-old already shares his pearls of wisdom with Loser host Alison Sweeney, whom he whips into shape outside of the show. Alison, 31, signed up for Bob's spin class at L.A.'s Crunch and OK! was there for the workout!
Alison, why did you decide to take Bob's spin class?
Alison: It was actually Loser trainer Jillian Michaels who suggested, "You should take Bob's spin class. It's amazing." I said, "I've never taken spin before. I bet it's hard," and she's like, "Just take it!"
Article continues below advertisement
Bob: Now she'll text me during the week— "Are you teaching this Saturday?" I'm like, "Yup, I'm doing it. Let's go!" Saturday mornings, 10:30, she's right there ready to go.
Can you describe your class?
Bob: I've been doing it for years. It gets really hot, you're pouring sweat, the music is really loud. It is a crazy experience. We're out of that saddle almost the whole time. It's me with my little headset talking nonstop and making sure if I ever see anyone trying to slack off, I will just push them even harder. It's about trying to burn calories as fast as you can. There are definitely several pounds on the floor by the end of class.
Are you pedaling the whole time?
Bob: Oh, yeah and we never really sit down. We're out of that saddle most all the time. We're doing crazy hills; we're doing flat runs; we're singing along sometimes to a jog. I play a lot of hip hop and R & B so it's kind of like that style.
You did some stretches beforehand. Do you normally do that?
Bob: We normally—I prefer to do stretching after the class but we didn't want to mess up her makeup today. Normally, it's good to stretch afterwards 'cause you're so warmed up. Your body is just like, supple and ready to elongate at that point.
Article continues below advertisement
Describe some of these stretches and why they're valuable.
Bob: So many people think when it comes to stretching it's all about forward flexing, bending over where the spine should be able to move in the other direction also. So getting into those backbend type stretches, there's a lot of energy stored up into the spine so you could release a lot of energy there and become more flexible in the opposite direction. There's a phrase I've always said when it comes to yoga and stretching and it's you're only as old as your spine is flexible and so the more you keep your body agile and flexible, it's absolutely the fountain of youth.
Alison, how does Bob motivate you?
Alison: When Bob tells you you can do something, you don't just do it because he's telling you to; you do it because he believes that you can actually do it. He'll come over to your bike, he'll look you in the eye and he'll be like, "Yes, you can."
How exhausted or energized do you feel after his class?
Alison: I think it' s both laughs. Right when we're done with the spin class, we're stretching, I literally feel exhausted like—and that's part of what he helps you learn to do—to give him everything you've got so when you're done, you feel like you really accomplished something. You're not walking out of that class thinking, "Oh, I could do more. I could have given more." No! He gets you to give everything you have so that when you're done, you're like, "I've got nothing left to give," and you're exhausted. And then afterwards, you've had water and relaxed, you feel so revitalized and energized. You feel so good.
Article continues below advertisement
Bob, what does spin class do for people?
Bob: The spin class keeps you toned and, cardiovascularly, it's one of the best things because the main muscle that I'm concerned about when I work with people is the heart. I want their heart to be strong — spinning is definitely a contributing factor.
Without giving too much away, what else can we expect from The Biggest Loser this season?
Alison: Normally when you come into the game on any reality show, you don't know other people, and alliances and friendships are formed, when you go through this experience together, but these people came in with someone that of course is the tightest alliance you can ask for. They're never going vote against each other—they're best friends or parent/child. It's going to be interesting to see how these people get eliminated and what happens next when people end up having to get separated.
For more on Bob and Alison, check out their gallery and pick up the latest issue of OK!, on newsstands now!