PHOTOS
OK!'s Top 50 Man Candy of the Year!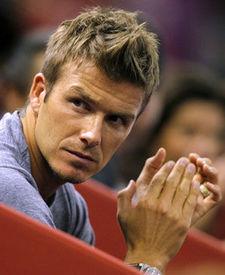 After great deliberation, the editors of OK! have chosen the following 50 handsome hunks as the sweetest pieces of Man Candy.
for a gallery of the Top 10 sexy studs and pick up the new issue of OK! to see 10 pages of beautiful men in all their shirtless glory!
to have your say on which of these muscly men is truly the tastiest Man Candy.
1. David Beckham, 33, professional soccer player
Article continues below advertisement
2. Maksim Chmerkovskiy, 28, dancer
3. Shemar Moore, 38, actor
4. Antonio Sabato, Jr., 36, actor
5. Michael Phelps, 22, Olympic swimmer
6. Jesse Metcalfe, 29, actor
7. Jerry O'Connell, 34, actor
8. Ashton Kutcher, 30, actor/producer
9. Chris Carmack, 27, actor/model
10. Mario Lopez, 34, actor/dancer/TV correspondent
11. Pierce Brosnan, 55, actor
12. Jeremy Piven, 42, actor
13. Eddie Cibrian, 34, actor
14. Adrian Grenier, 31, actor/director
15. Hugh Jackman, 39, actor
16. Daniel Dae Kim, 39, actor
17. Lance Bass, 29, musician
18. LL Cool J, 40, actor/musician
19. Sean Faris, 26, actor
20. Liev Schreiber, 40, actor
21 Andy Baldwin, 31, doctor, US Navy
22 Simon Baker, 38, actor
23. Tyson Beckford, 37, actor/model
24. Lance Armstrong, 36, champion cyclist
25. Simon Cowell, 48, American Idol judge
26. Ryan Phillippe, 33, actor
27. Gavin Rossdale, 40, musician
Article continues below advertisement
28. Orlando Bloom, 31, actor
29. Scott Caan, 31, actor
30. Chad Michael Murray, 26, actor
31. Josh Duhamel, 35, actor
32. Will Smith, 39, actor/musician
33. Eric Dane, 35, actor
34, Chris Evans, 26, actor
35. Kelly Slater, 36, professional surfer
36. Daniel Craig, 40, actor
37. Gilles Marini, 32, actor
38. Lenny Kravitz, 43, musician
39. Eduardo Verastegui, 34, actor/musician/model
40. Amaury Nolasco, 37, actor
41. Matt Lauer, 50, Today Show host
42. Dennis Quaid, 54, actor
43. Prince Harry of Great Britain, 23
44. Ty Pennington, 42, Extreme Makeover: Home Edition host
45. Andy Roddick, 25, tennis champion
46. Enrique Iglesias, 33, musician
47. Christiano Ronaldo, 23, pro soccer player
48. Robert Buckley, 27, actor
49. Nick Cannon, 27, actor/musician
50. Apolo Anton Ohno, 25, Olympic speed skater