PHOTOS
Oliver Hudson And Kobe Bryant Step Out For An Interview At 'Jimmy Kimmel Live'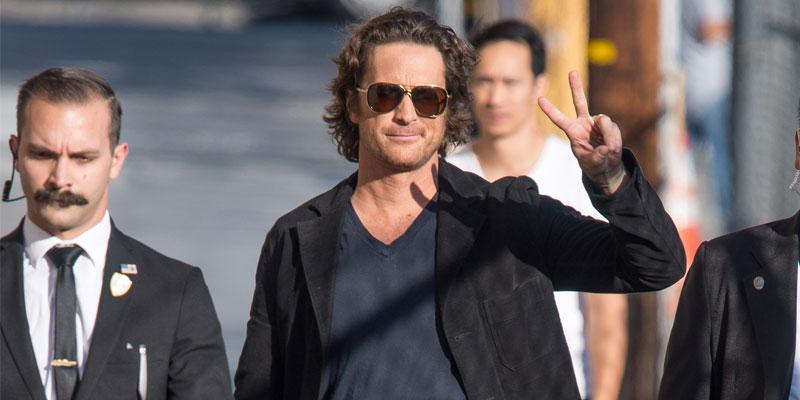 Article continues below advertisement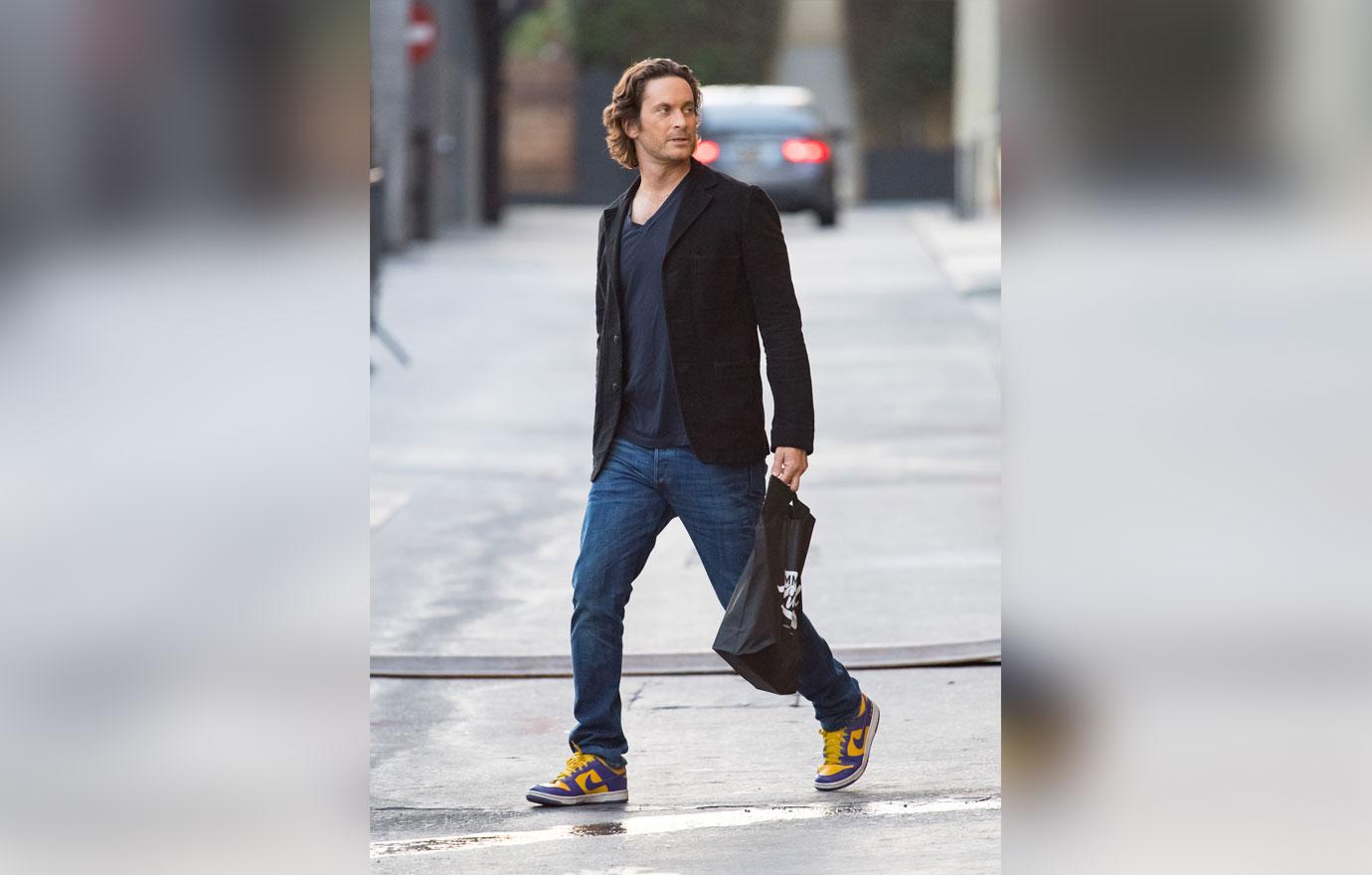 Oliver opted to wear a casual navy v-neck tee and dark denim jeans. He dressed up his look a bit more with a simple black blazer and completed it with purple and yellow Nike sneakers.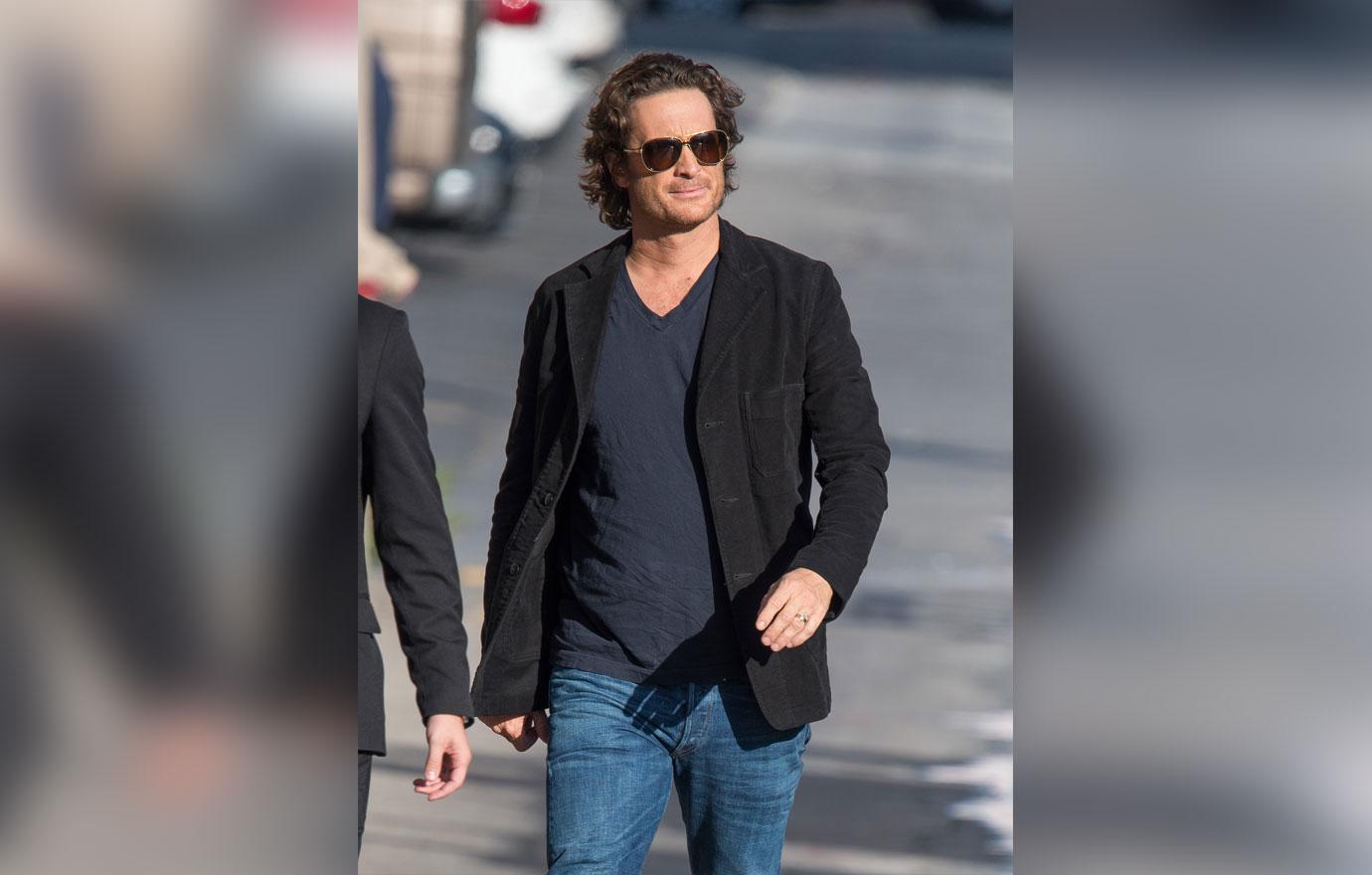 Article continues below advertisement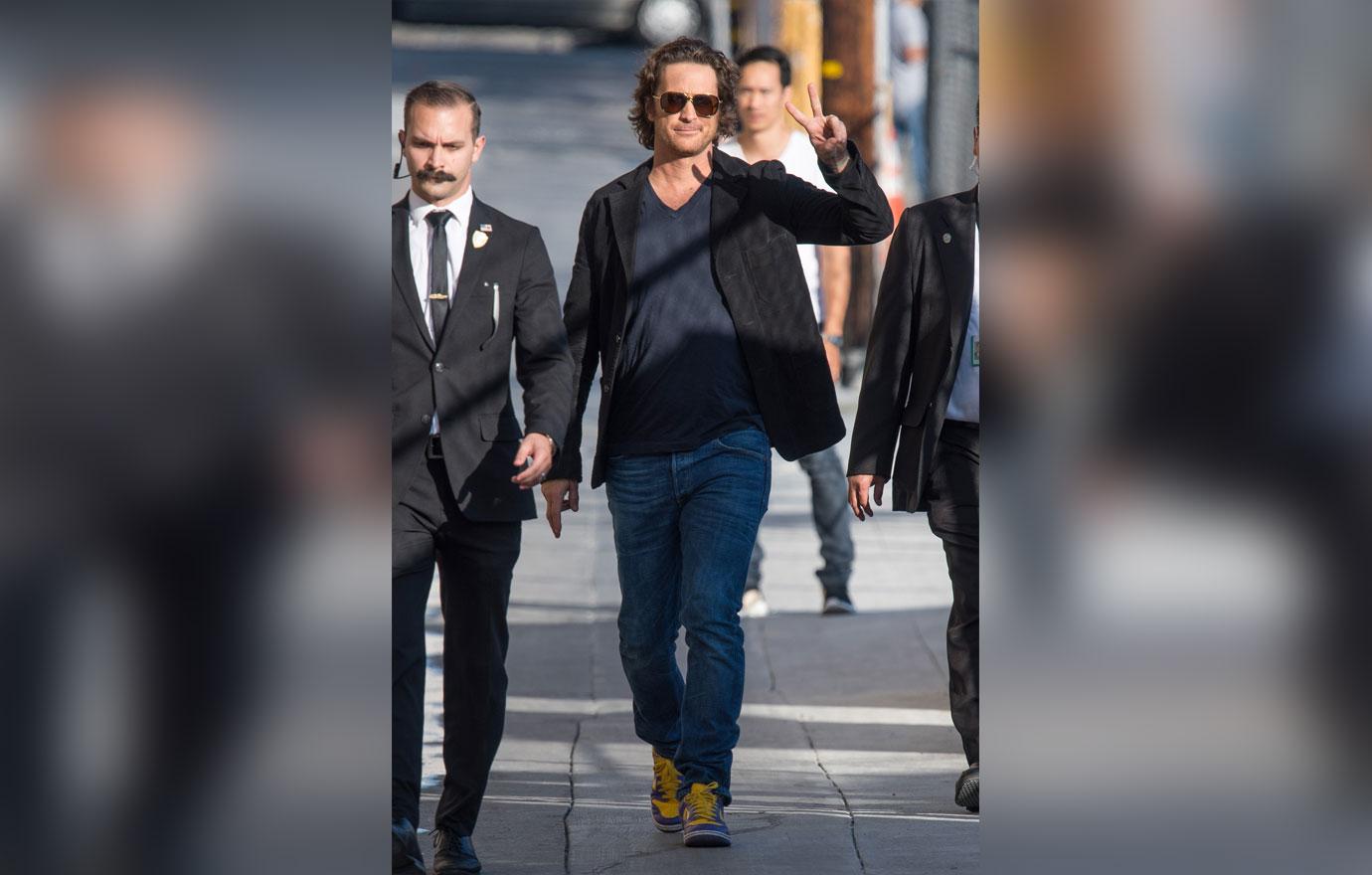 After asking about the amazing family Halloween parties that his sister always hosts, the actor explained that she was taking a break this year. "This year there is no party — she had a baby. I said to Kate, you know what, so what, who cares, there's a baby — lets still have a fun party! Let the baby sleep, she's only a few weeks old, she wont know anything. We'll just get wildly drunk and she wont know the difference," he joked.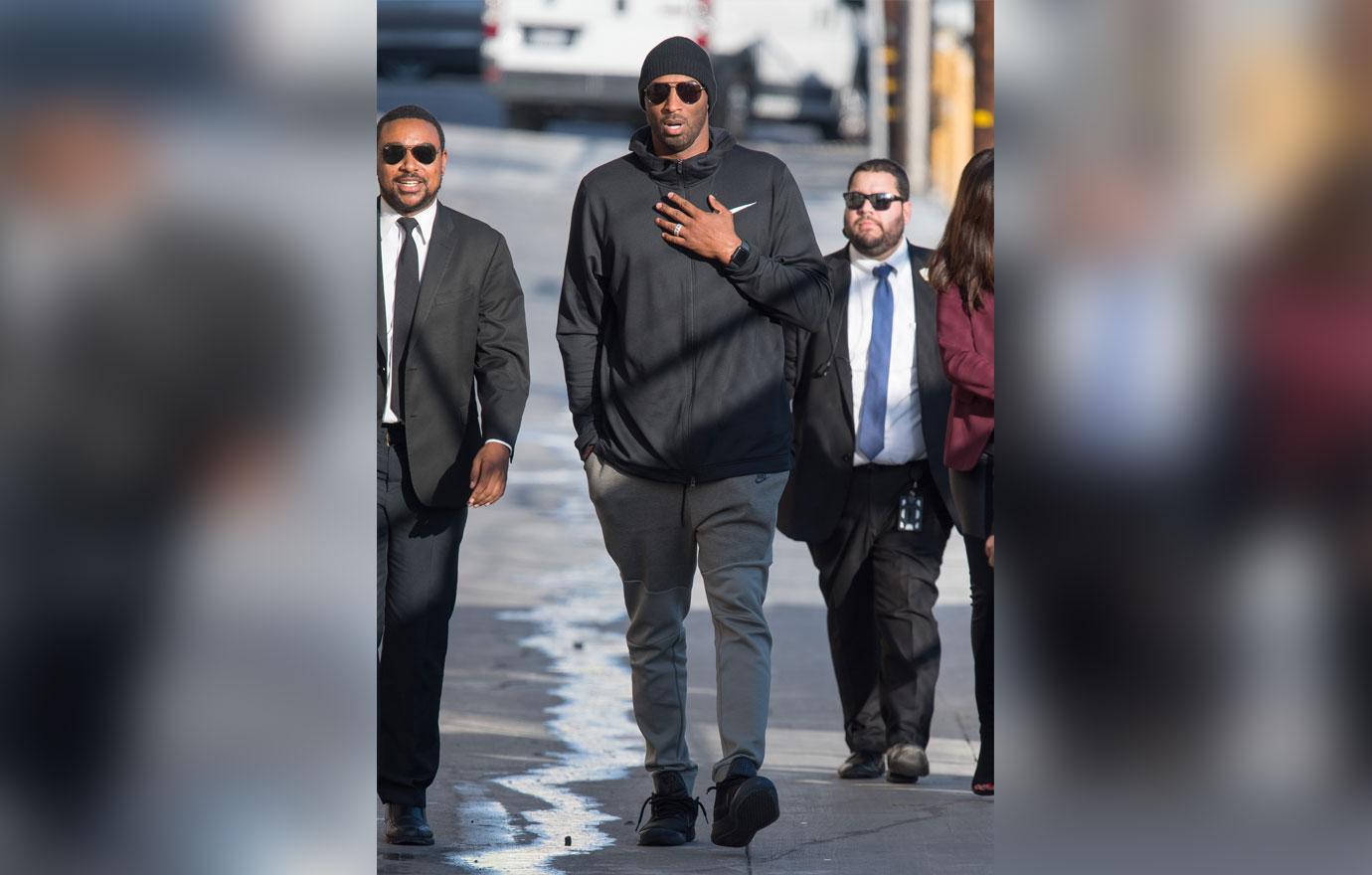 NBA legend, Kobe, also made a stop at Jimmy Kimmel Live last night. He was photographed walking into the building for filming in a laid-back outfit that consisted of grey sweatpants and a black Nike hoodie. He added a pair of black sneakers, aviators, and a black beanie on his head.
Article continues below advertisement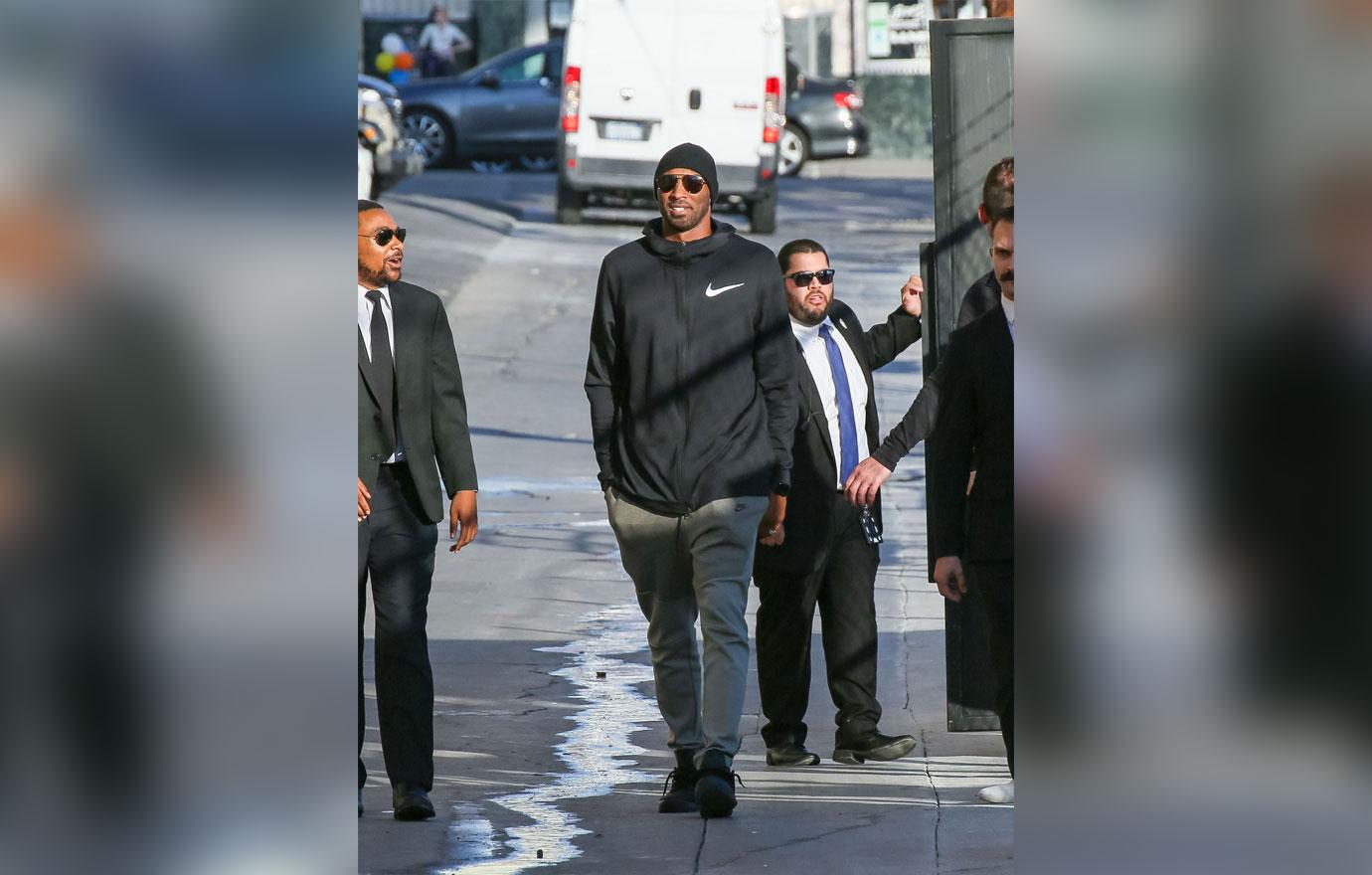 The professional basketball player who ended his entire 20-year career with the LA Lakers in 2016, talked about life off the court. "They're doing well though. They've been playing for a year-and-half," he said when talking about coaching his daughter's basketball team.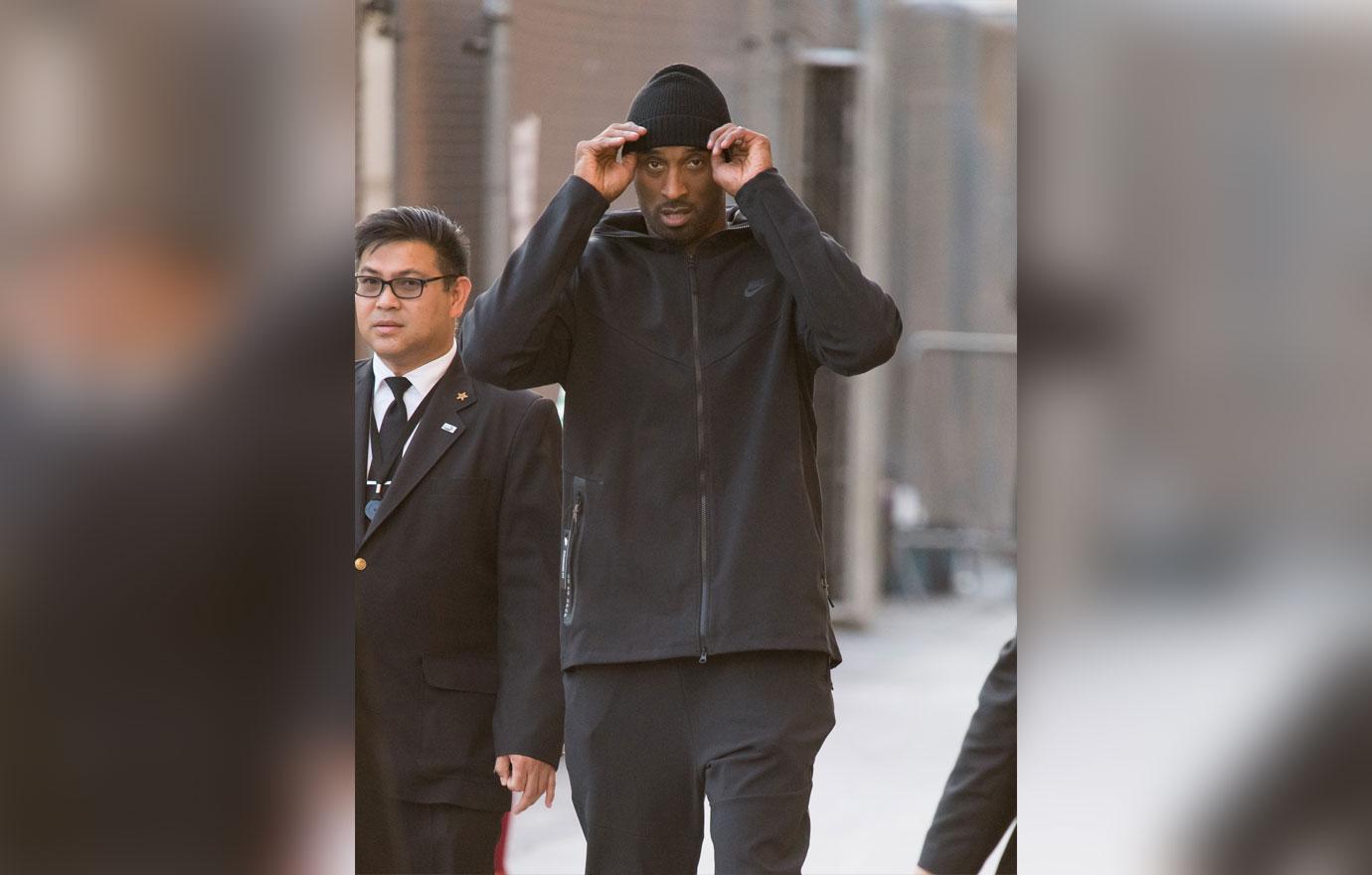 "What we try to do is teach the kids what excellence looks like," the father-of-three said. "It's not that — some of them may want to play in the WNBA and some of them may not, but we try to give them a foundation of the amount of work and preparation that it takes to be excellent in whatever it is that you choose to do."
What do you think of Kobe and Oliver's time on 'Jimmy Kimmel Live'? Let us know in the comments!