PHOTOS
Adorable Performance Pics From Opening Night of Beyonce and Jay Z's On The Run Tour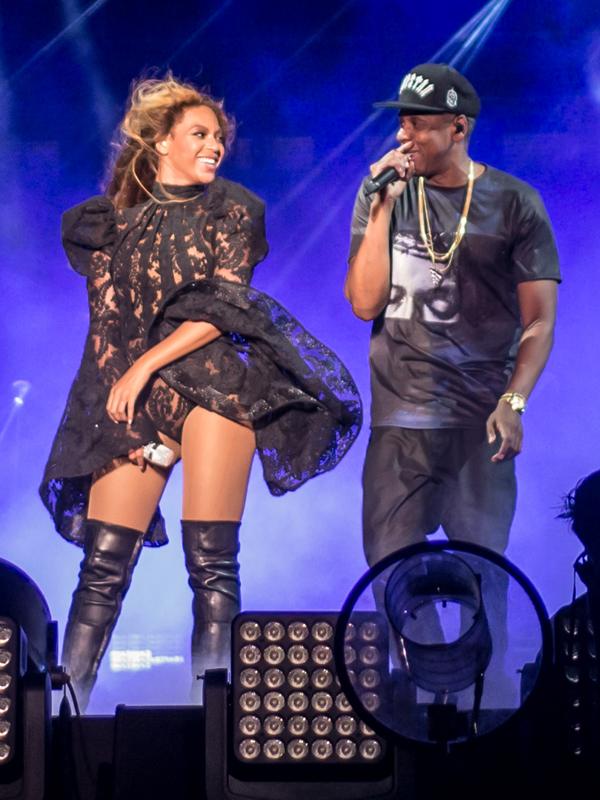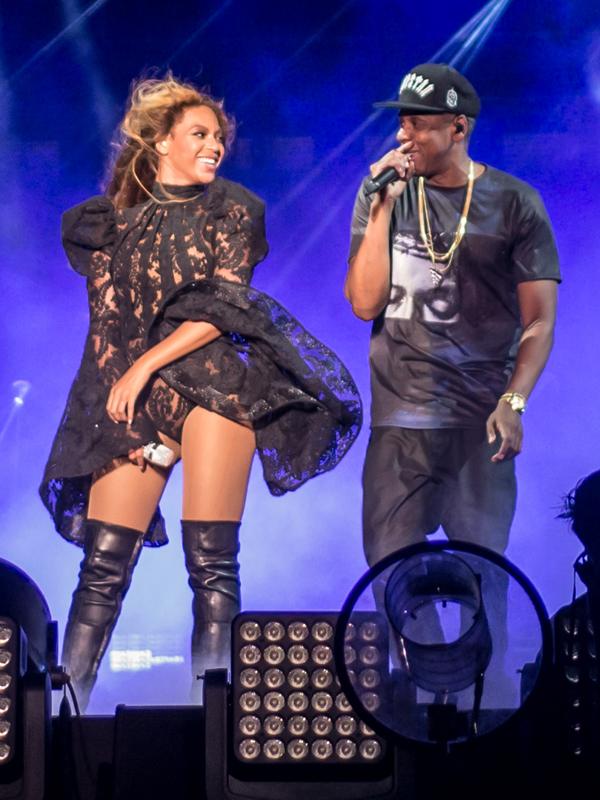 Last night was a legendary moment in pop music history, as Beyonce and Jay Z kicked off their On The Run Tour in Miami, Florida. Even though it's just begun, the tour is already one of the highest grossing in music history, so of course Bey and Jay want to live up to the hype! Click through to see some super cute pics from the couple's very first show.
Article continues below advertisement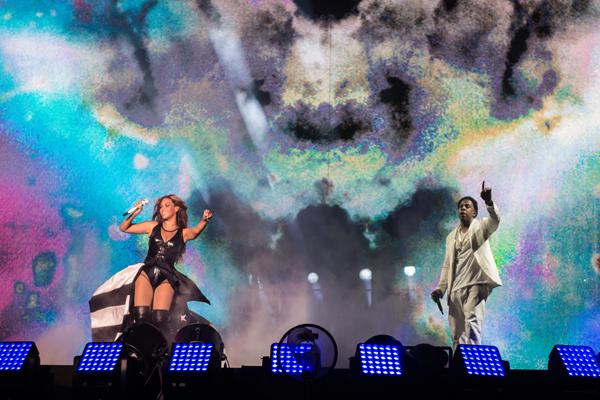 Fans got a little bit of everything at the kick-off show, including the duo singing together (For instance, Beyonce sang Justin Timberlake's part in "Holy Grail") and individual sets from each performer.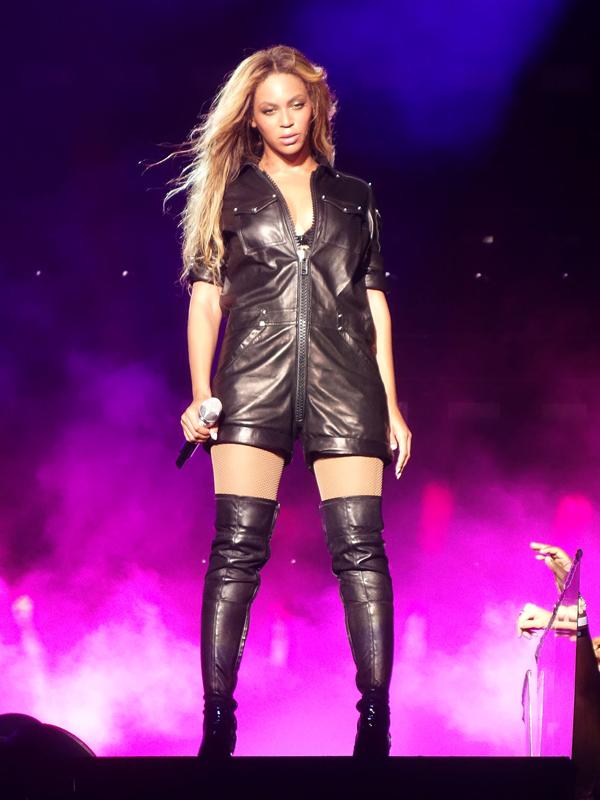 Beyonce rocked these thigh-high leather boots and many onesies during her solo set, plus, she wore an ass-less jumpsuit for her rendition of "Naughty Girl!" Wowza.
Article continues below advertisement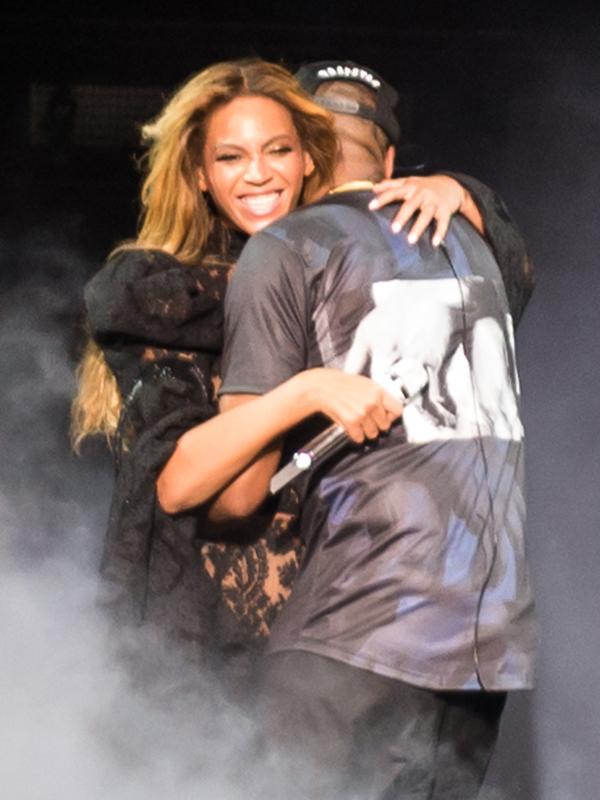 Bey and Jay shared a hug (and later on in the night, a smooch!) on stage. This is 100 percent authentic chemistry right here.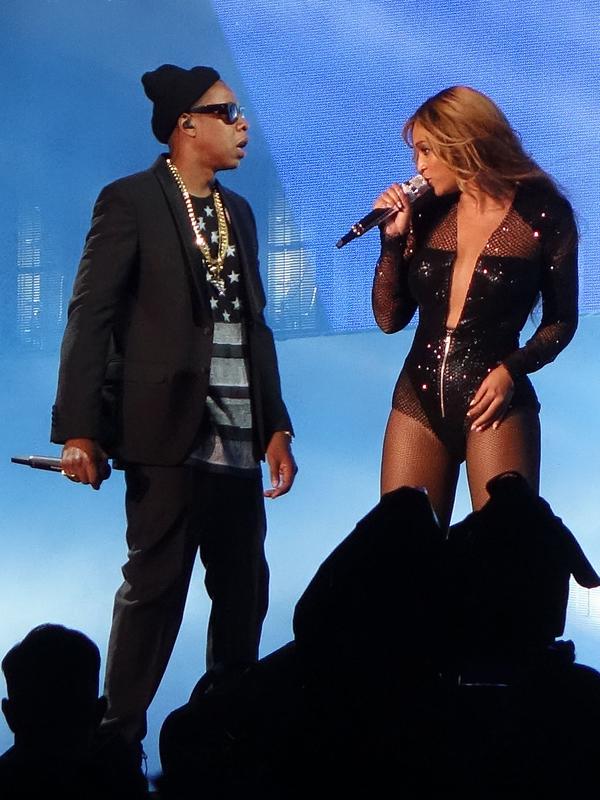 Fashionwise, the theme seems to be black and white, as both Jay and his lady wore mostly monotone costumes throughout the entire show. This sequin one-piece on Beyonce is one of our faves so far.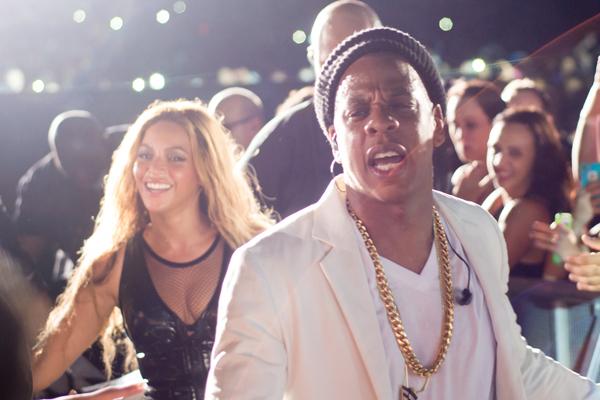 For the grand finale, the couple went out into the audience while performing a mashup of "Halo" and "Forever Young." In the background, they rolled clips from their wedding and even some never-before-seen video footage of Blue Ivy!