PHOTOS
'One Tree Hill' Cast Members Accuse Showrunner Mark Schwahn Of Sexual Harassment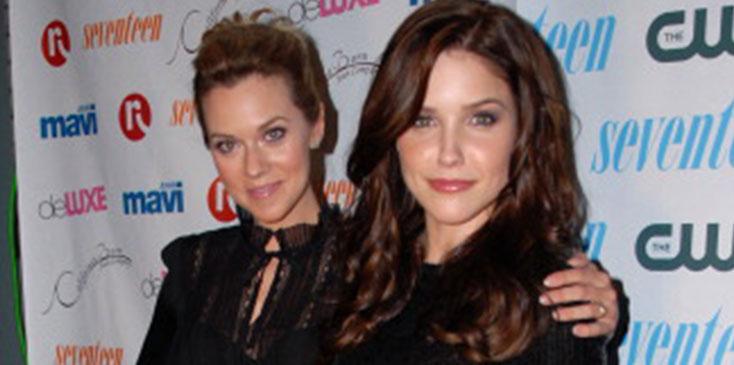 In an emotional statement to Variety, Sophia Bush, Hilarie Burton, and more than 15 other female cast and crew members of One Tree Hill accused the showrunner, Mark Schwahn, of sexual harassment.
Article continues below advertisement
It began when TV writer Audrey Wauchope shared her story of how she and her writing partner Rachel Specter were harassed by the showrunner on her first TV job. Despite not identifying Mark by name, fans knew who it was.
Sophia and Hilarie tweeted their support for Audrey, and now the three women, along with 15 other cast and crew members issued a full statement laying out their allegations against Mark and the truth behind the show's toxic culture.
Article continues below advertisement
"Many of us were, to varying degrees, manipulated psychologically and emotionally," they wrote in the statement, adding that some are still being treated for post-traumatic stress. "Many of us were put in uncomfortable positions and had to swiftly learn to fight back, sometimes physically, because it was made clear to us that the supervisors in the room were not the protectors they were supposed to be."
They said that the showrunner's behavior was an "open secret" on set and female employees were told that "coming forward to talk about this culture would result in our show being canceled and hundreds of lovely, qualified, hard-working, and talented people losing their jobs." They added that this "is not an appropriate amount of pressure to put on young girls."
Article continues below advertisement
"I have been angry for a decade," Hilarie tweeted. "Today, my sisters take back what was rightfully ours."
What do you think about the women's allegations against Mark? Let us know in the comments section.