PHOTOS
What Went Wrong? Inside The 2017 Oscars MAJOR Mistake Announcing Best Picture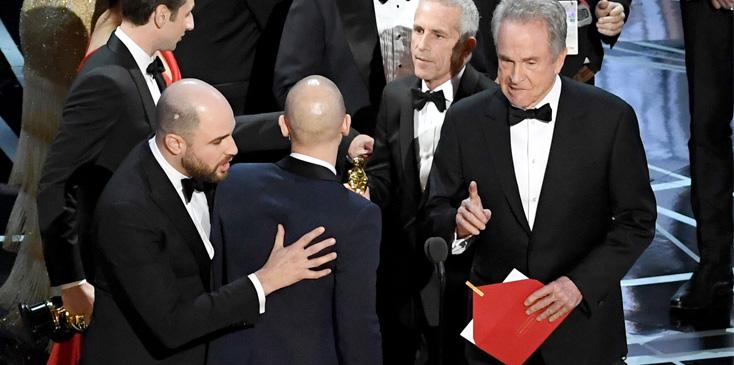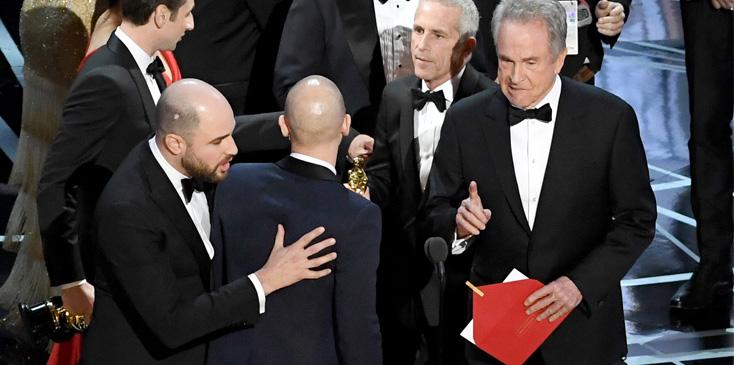 Well, that's not a way to end the 2017 Oscars! Last night, the winner for Best Picture was announced...however, it wasn't the right envelope!
Article continues below advertisement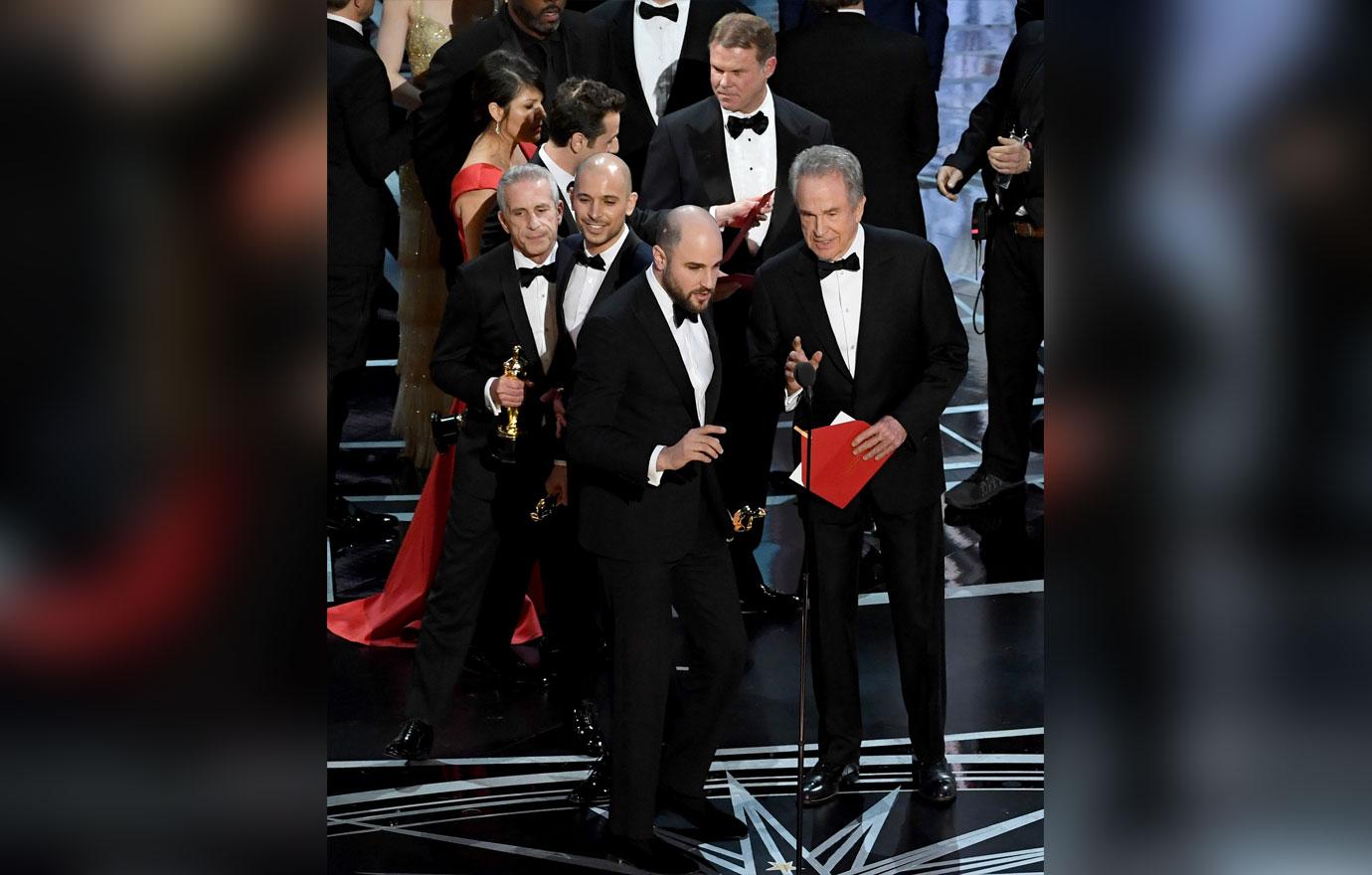 Warren Beatty took the stage with Faye Dunaway together and announced La La Land as Best Picture. Shortly after, the cast and crew realized that they didn't actually win and Moonlight won!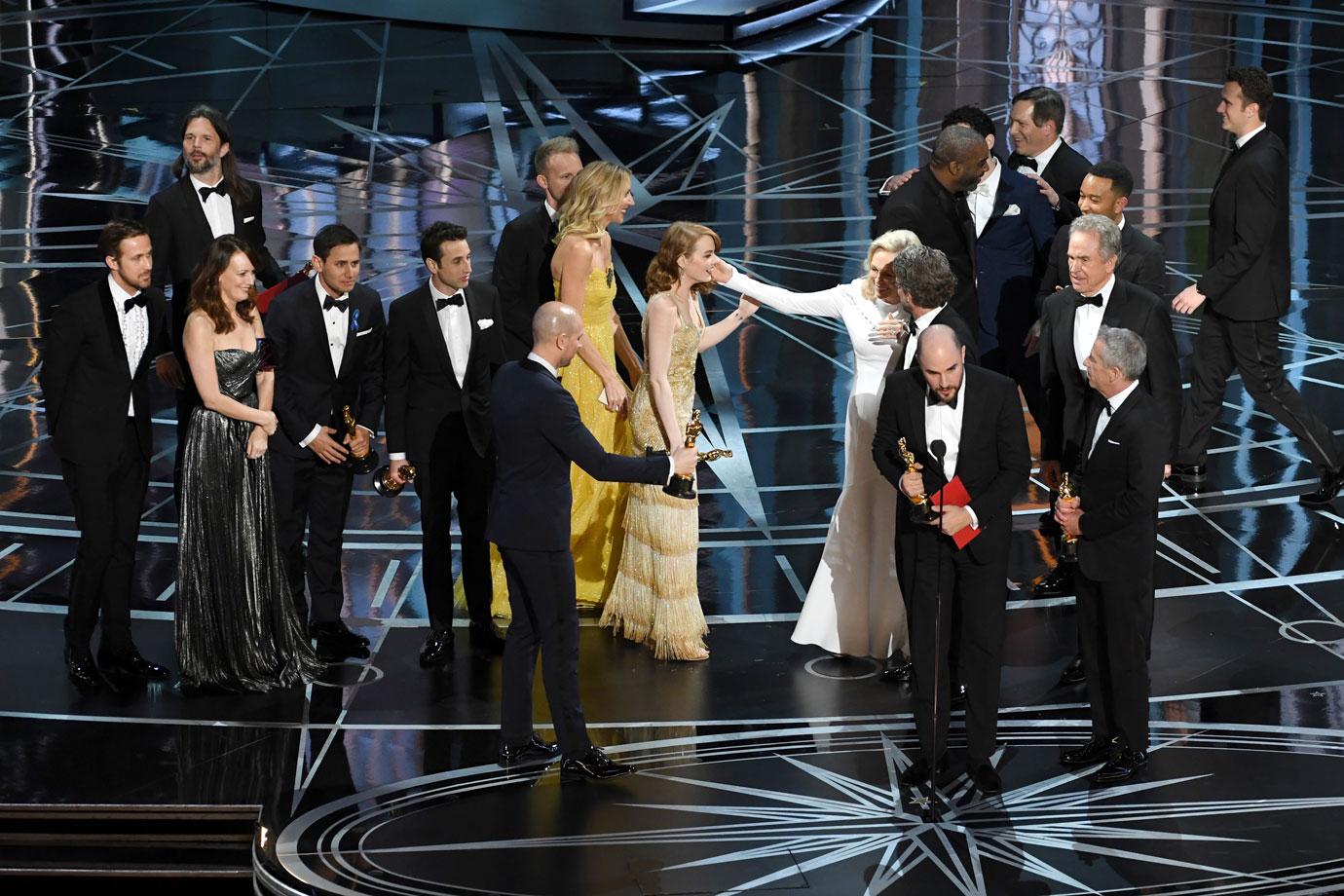 During the acceptance speeches, confusion began when a man appeared on stage wearing a headset looking for the envelope.
Article continues below advertisement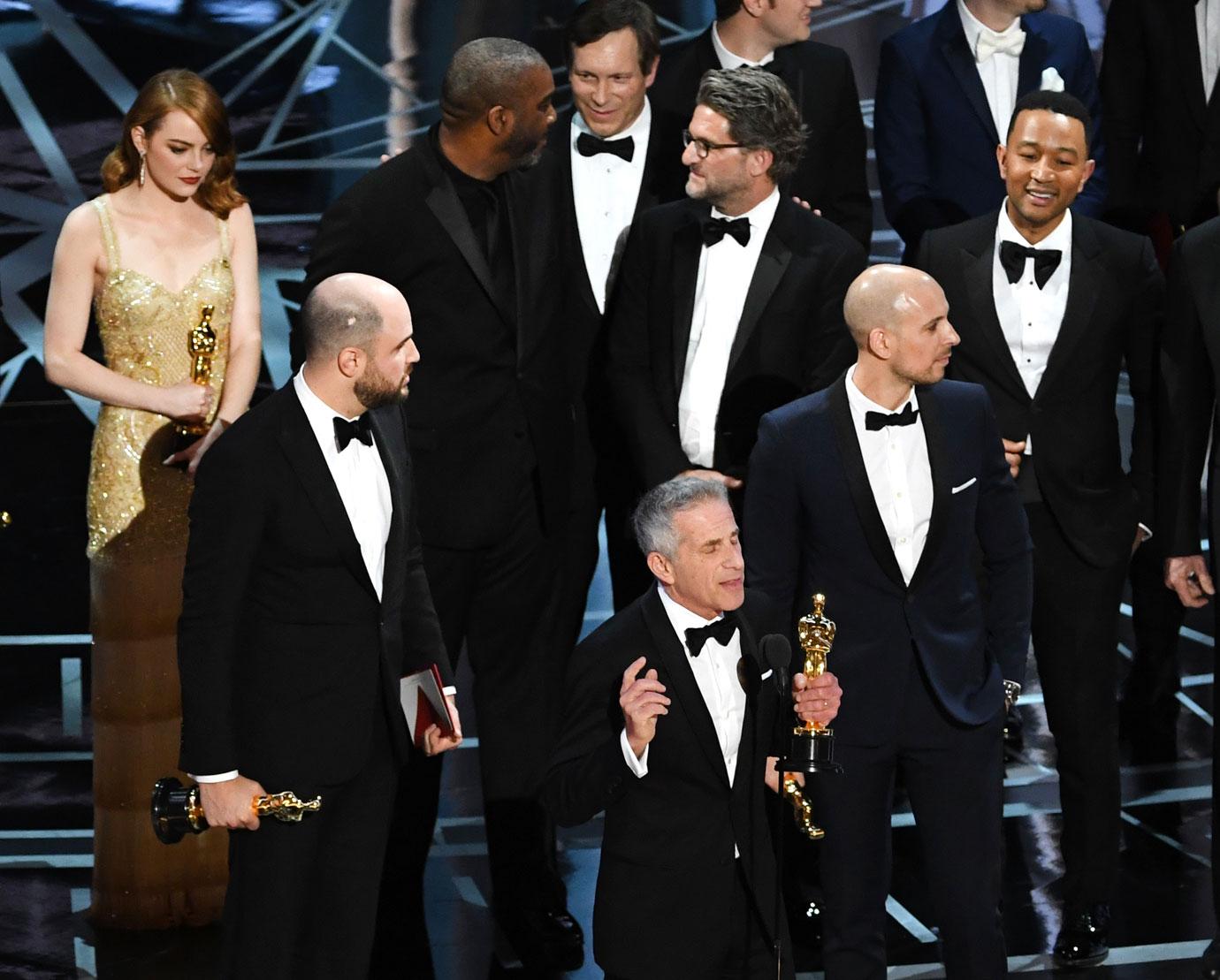 La La Land's producer, Jordan Horowitz, quickly took action and called the cast and crew of Moonlight to stage, telling them they won Best Picture.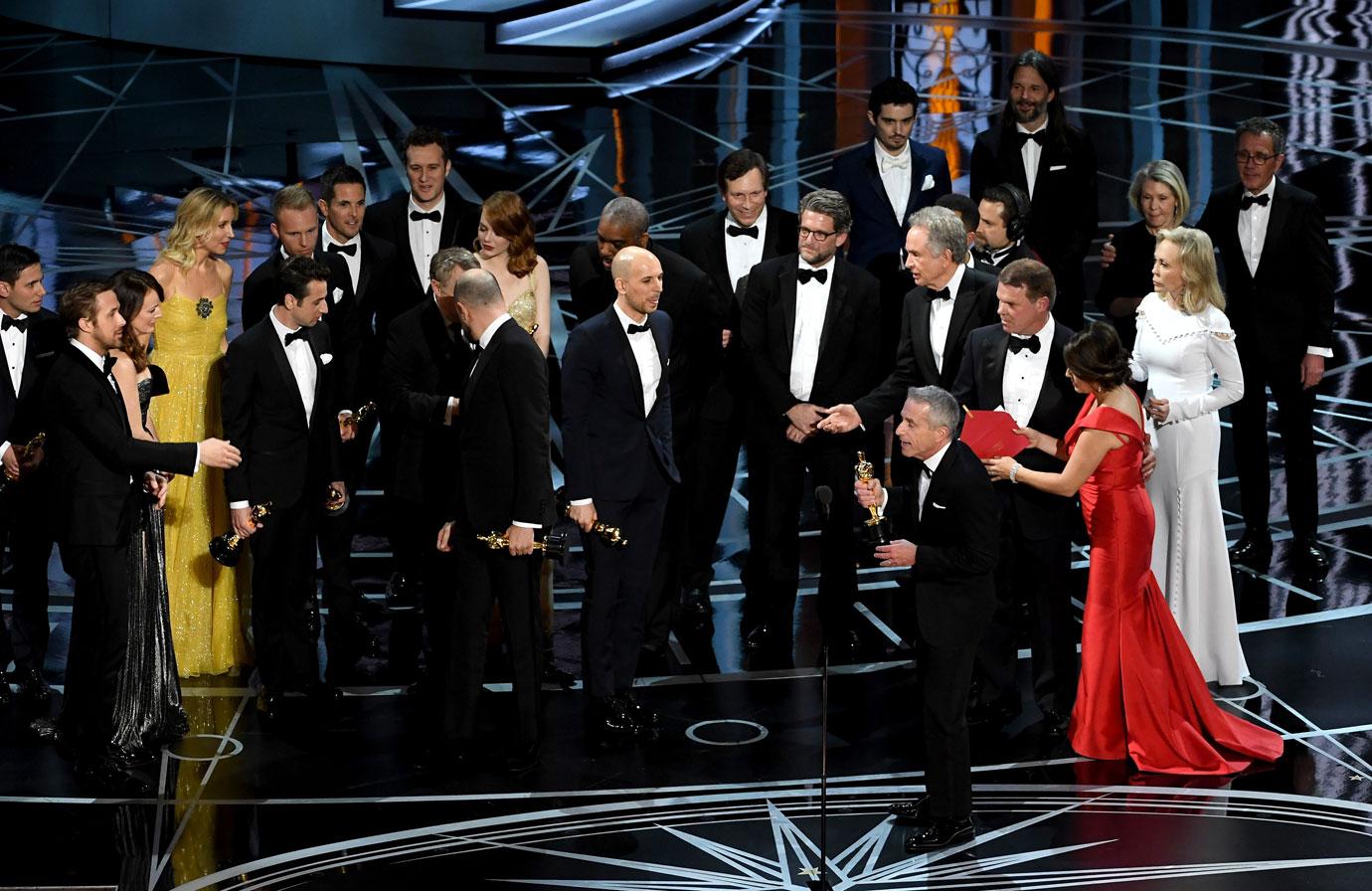 In an interview with Entertainment Tonight, Jordan revealed what was going through his head the moment he realized he didn't actually win. "It was a difficult situation, there's no doubt about that," he said following the show. Adding, "But listen, things get thrown at you and you've got to kind of roll with it. And as I said, I was deeply happy to be able to give it to those guys. It really…I don't know. It's shocking, and I'm at a little bit of a loss for words."
Article continues below advertisement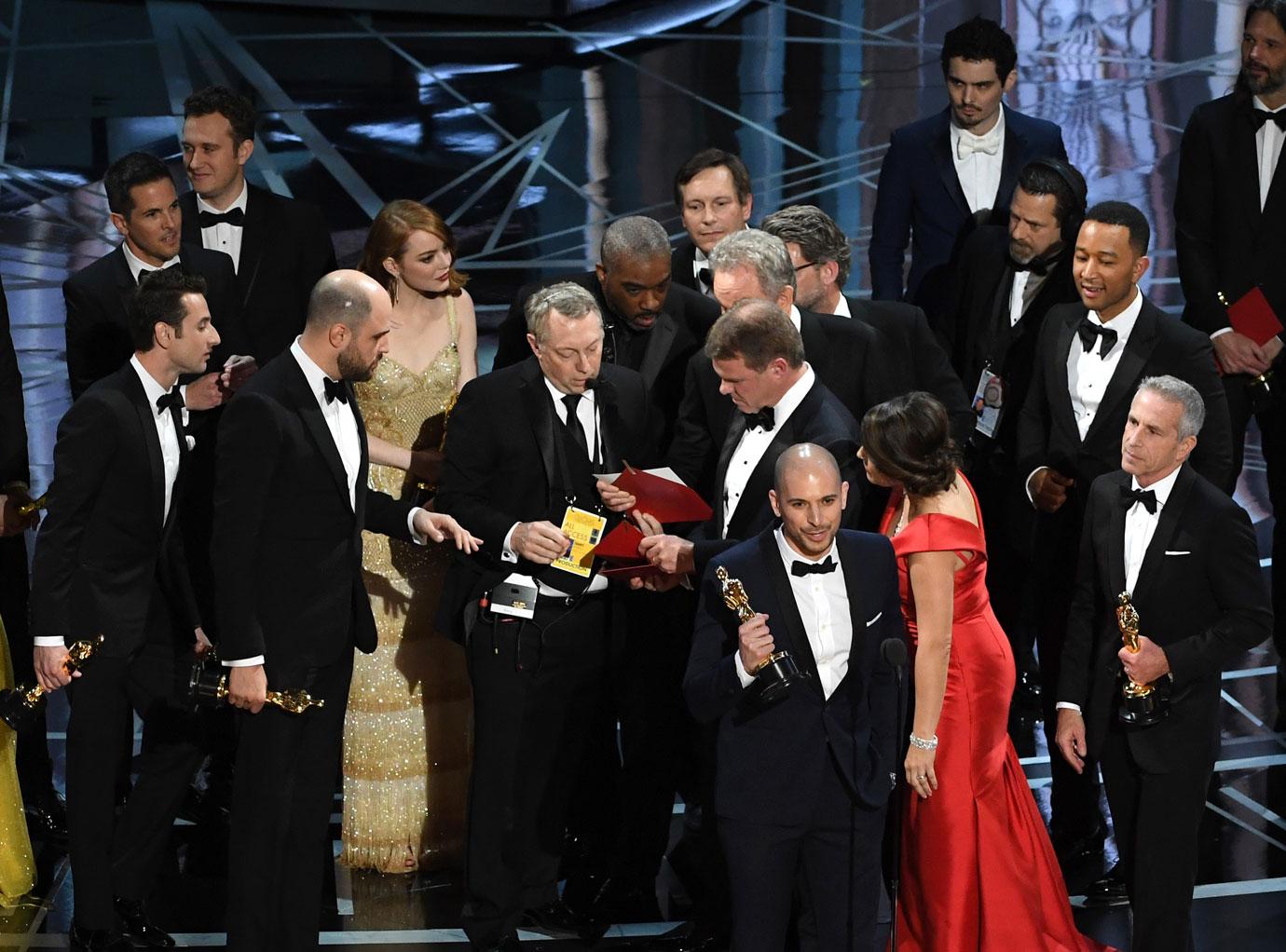 A statement was released by accounting firm, PwC, regarding the mix-up, according to DailyMail. "We sincerely apologize to Moonlight, La La Land, Warren Beatty, Faye Dunaway, and Oscar viewers for the error that was made during the award announcement for Best Picture." It continued, "The presenters had mistakenly been given the wrong category envelope and when discovered, was immediately corrected. We are currently investigating how this could have happened, and deeply regret that this occurred."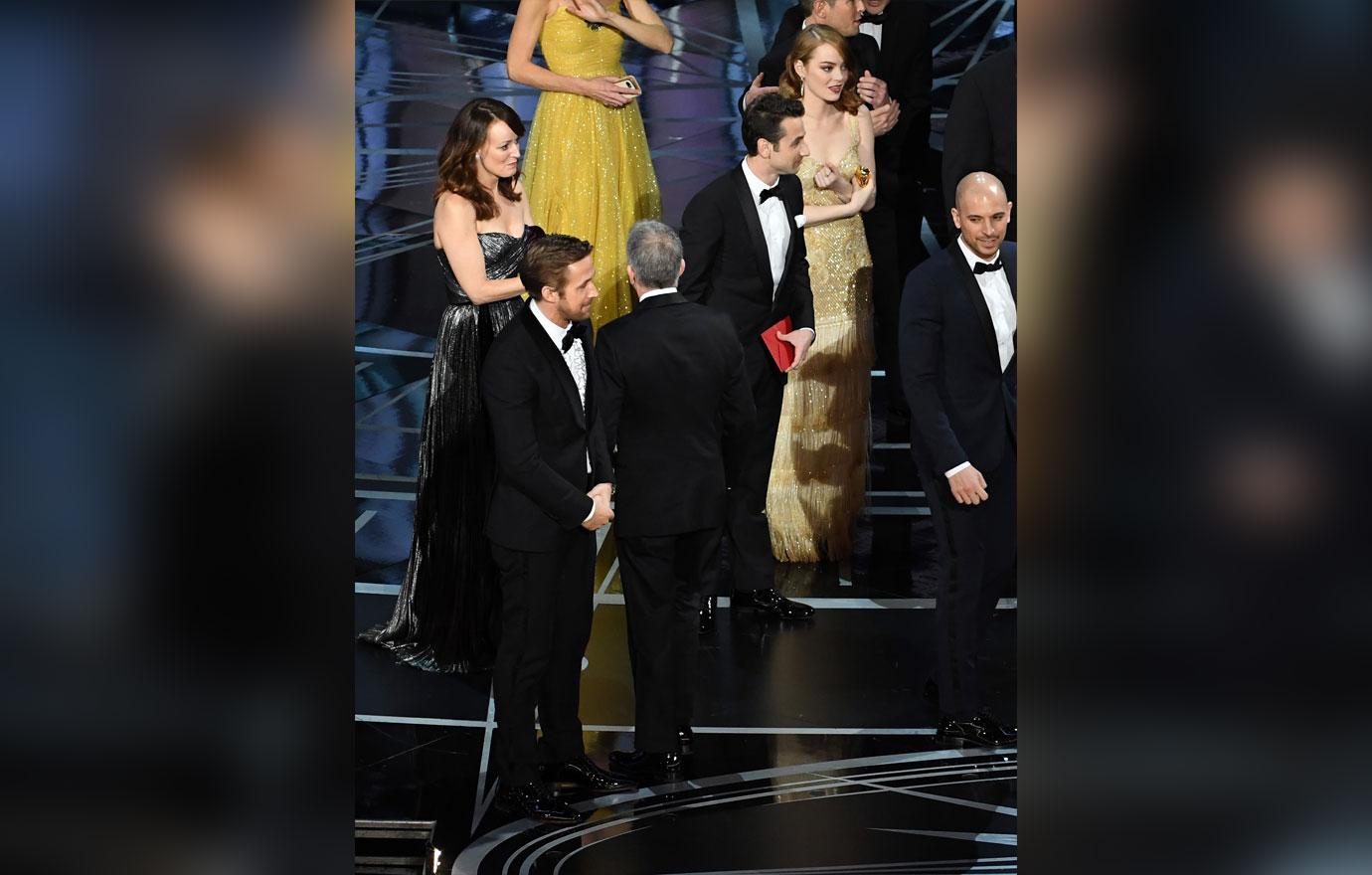 Despite the mix up, Warren's son, Stephen Ira, took to Twitter to show support for his dad. "Proud of my dad for his grace," he tweeted. "It's live, stuff happens. Showbiz!" He later wrote, "I think it was just a mix up! Mistakes happen, especially in a live show."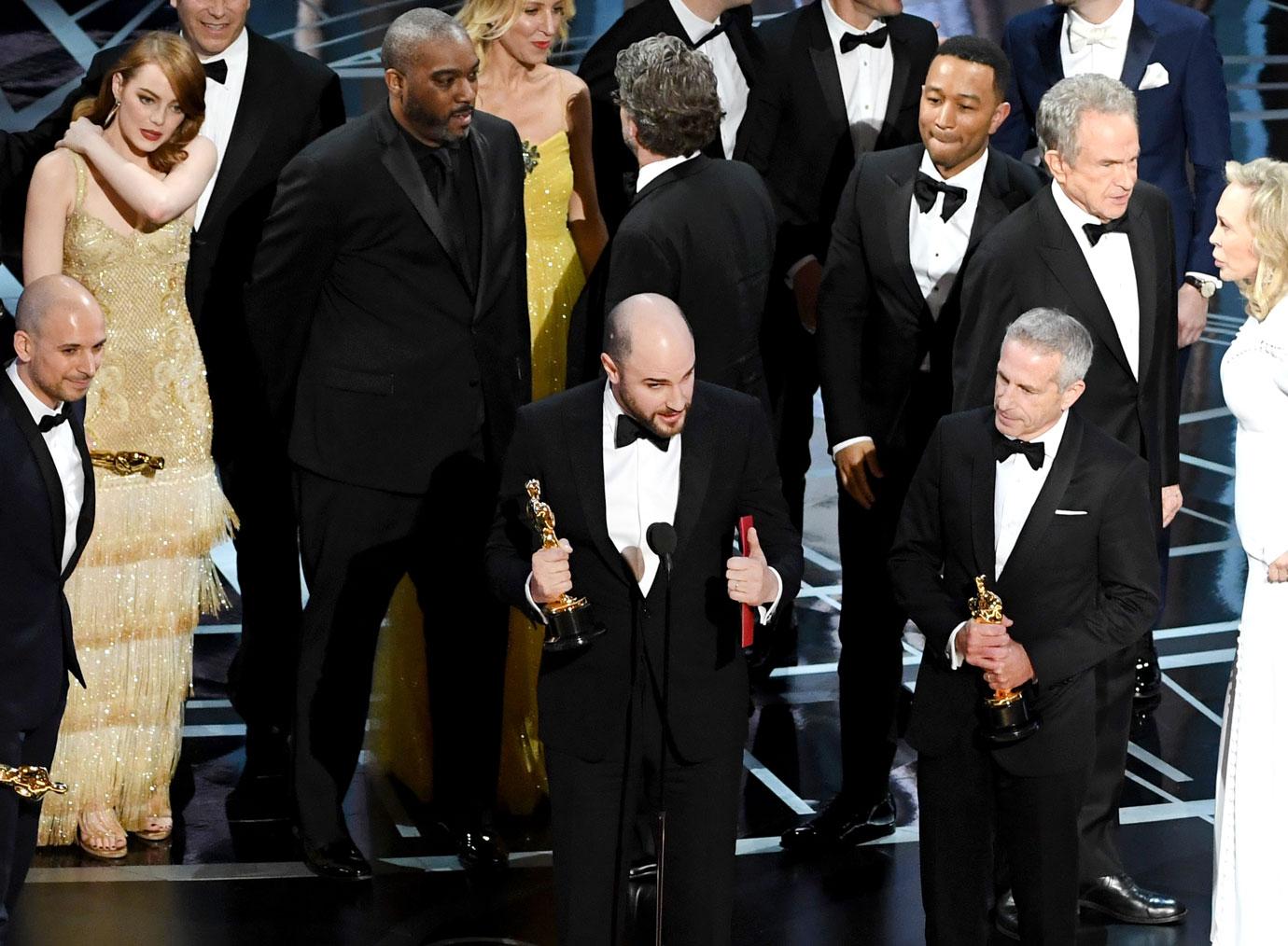 What did you think of the Best Picture mix-up? Let us know your thoughts in the comments section!