PHOTOS
Painful Photos: Pink's 1-Year-Old Son Is Suffering From Hand, Foot, And Mouth Disease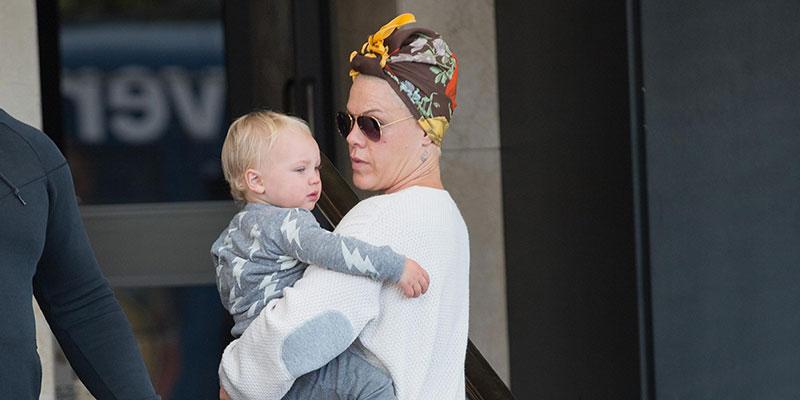 P!nk just proved how hard it is to be a working celeb mom when her hubby Carey Hart shared photos of their son Jameson, 1, covered head-to-toe in a painful rash—as she's been singing her heart out on a yearlong tour. Read on for the latest.
Article continues below advertisement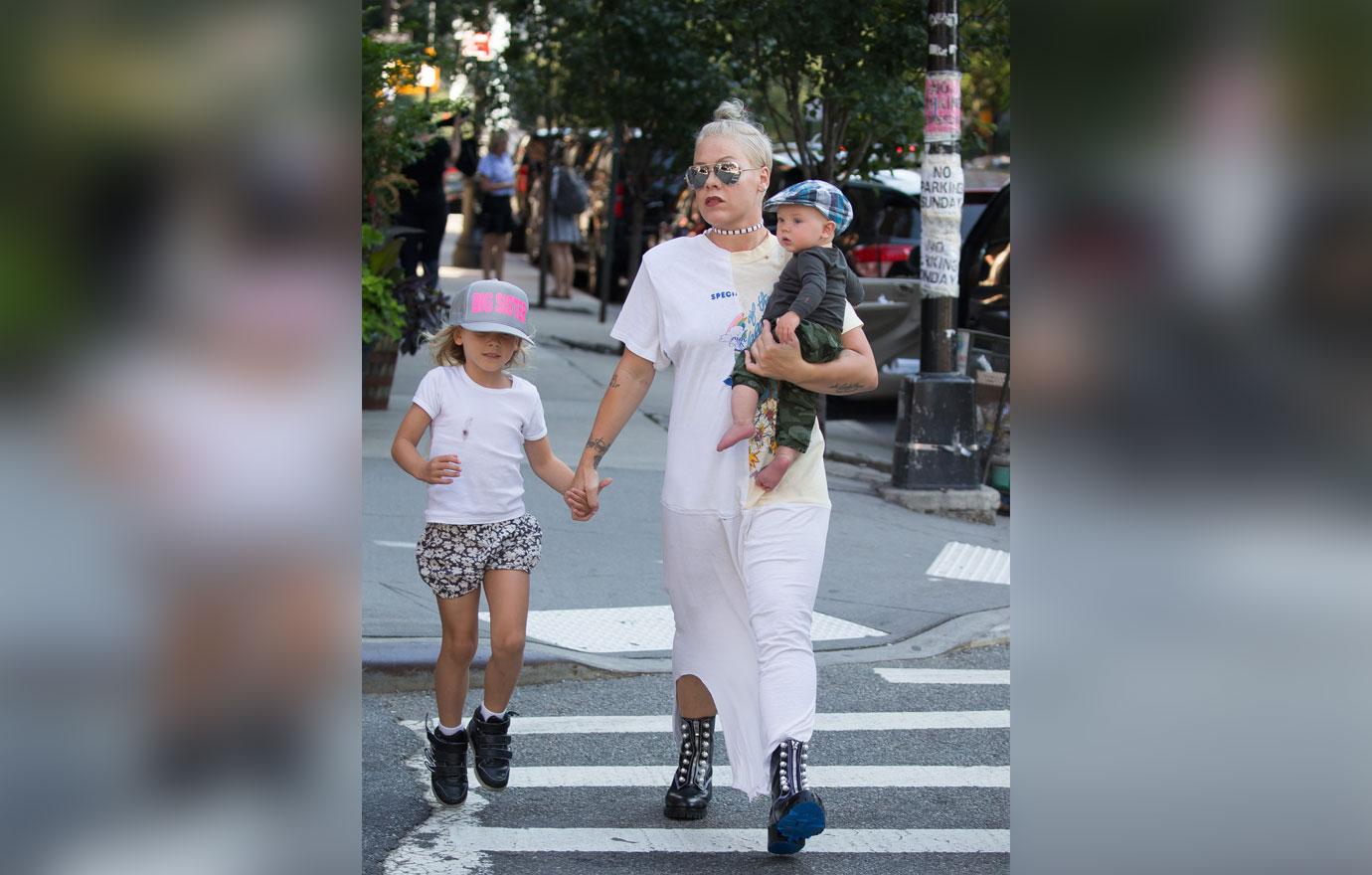 While Pink has been dazzling sold-out audiences for months on her worldwide "Beautiful Trauma" tour, she's been coming home at the end of the night to two sick kids.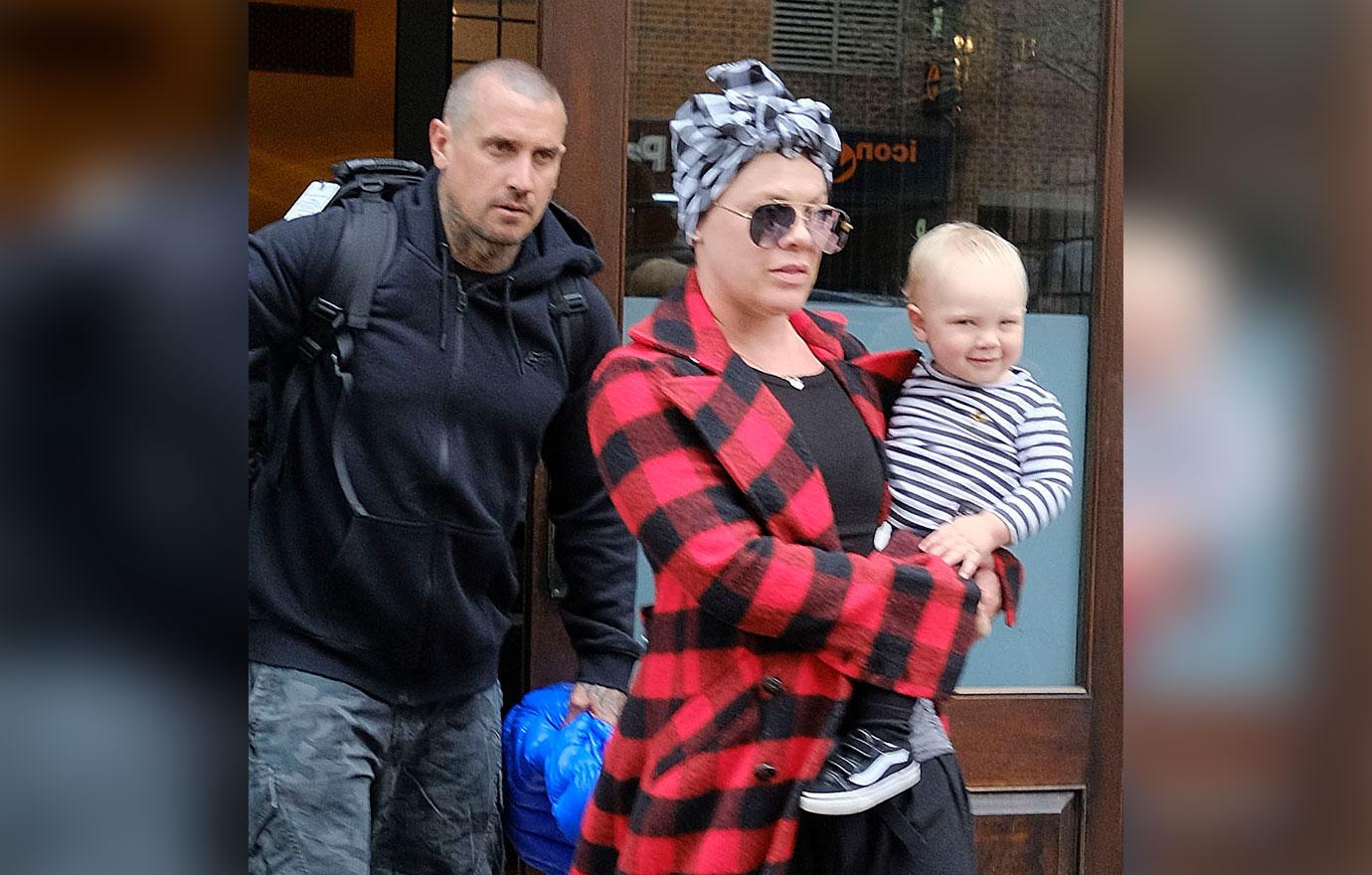 Her daughter Willow, 7, has a 102-degree fever, while Jameson has come down with hand, foot, and mouth disease.
Article continues below advertisement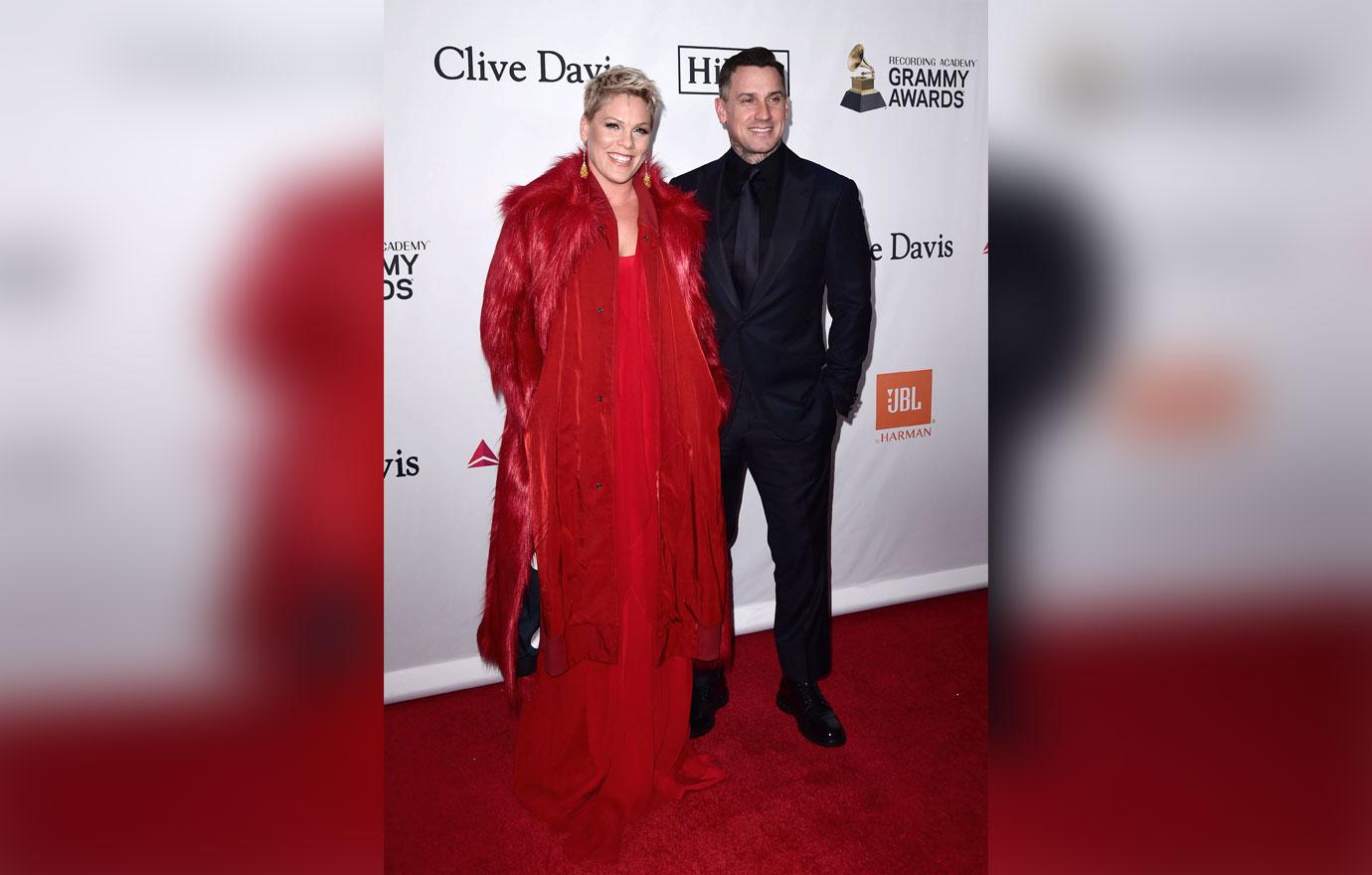 But even through the challenge of having two very sick children at home, Carey took a moment to praise his wife on Instagram for toughing it out like a champ.
Article continues below advertisement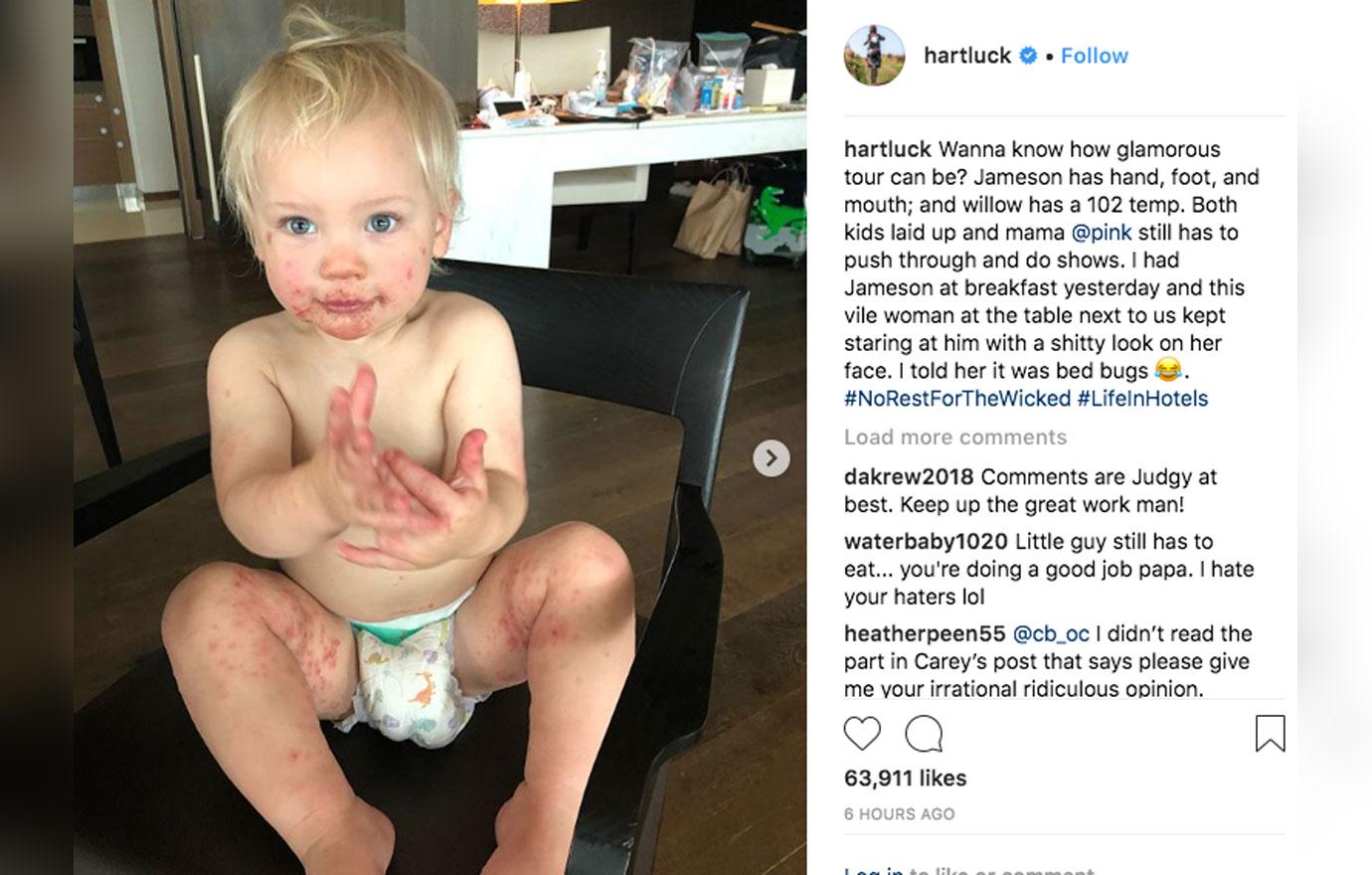 "Wanna know how glamorous tour can be? Jameson has hand, foot, and mouth; and willow has a 102 temp. Both kids are laid up and mama @pink still has to push through and do shows," He wrote alongside of pic of little Jameson covered in red bumps all over his body.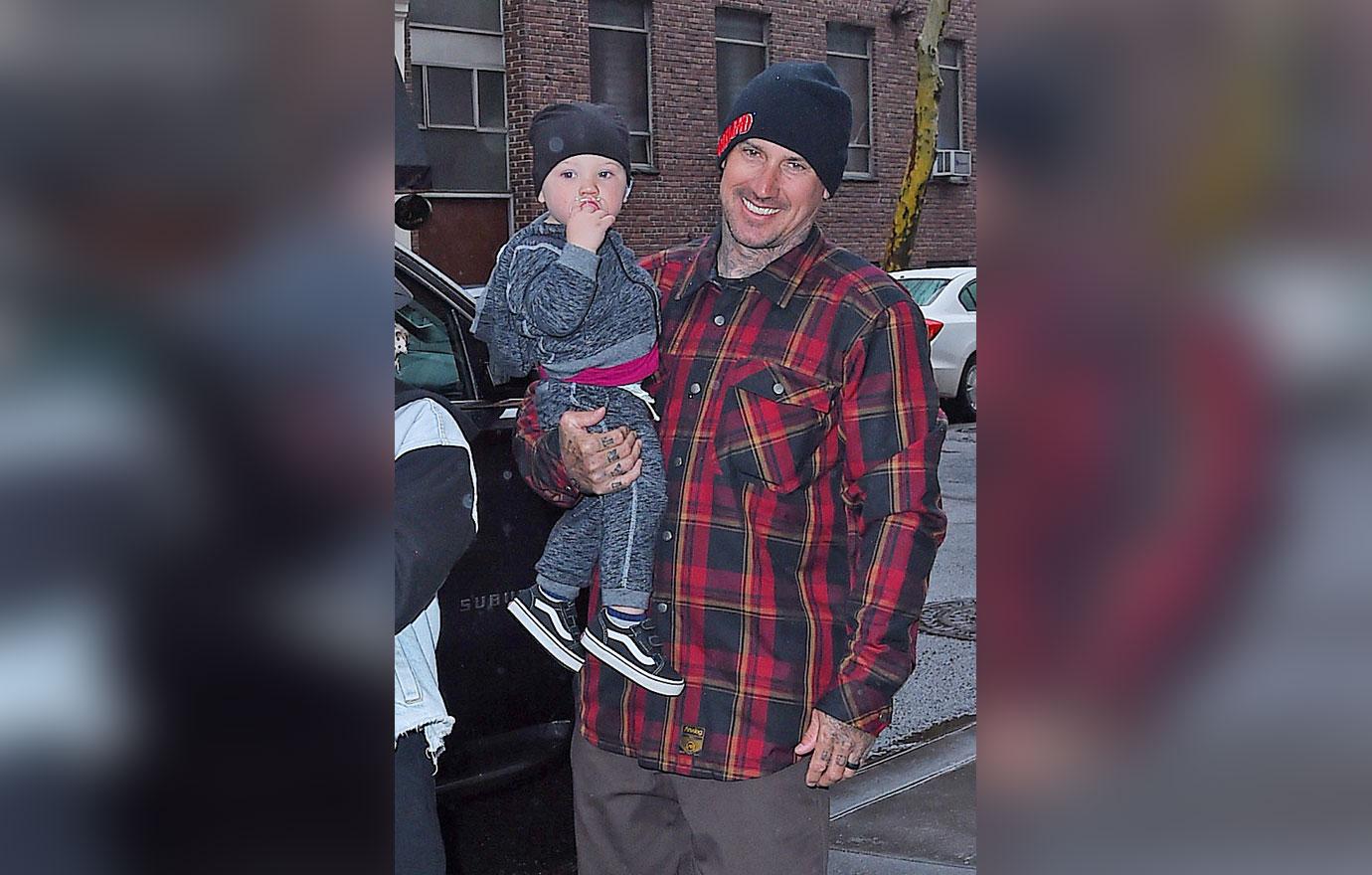 He added that people have not really taken kindly to his son's appearance: "I had Jameson at breakfast yesterday and this vile woman at the table next to us kept staring at him with a s**tty look on her face. I told her it was bed bugs ?. #NoRestForTheWicked #LifeInHotels"
Article continues below advertisement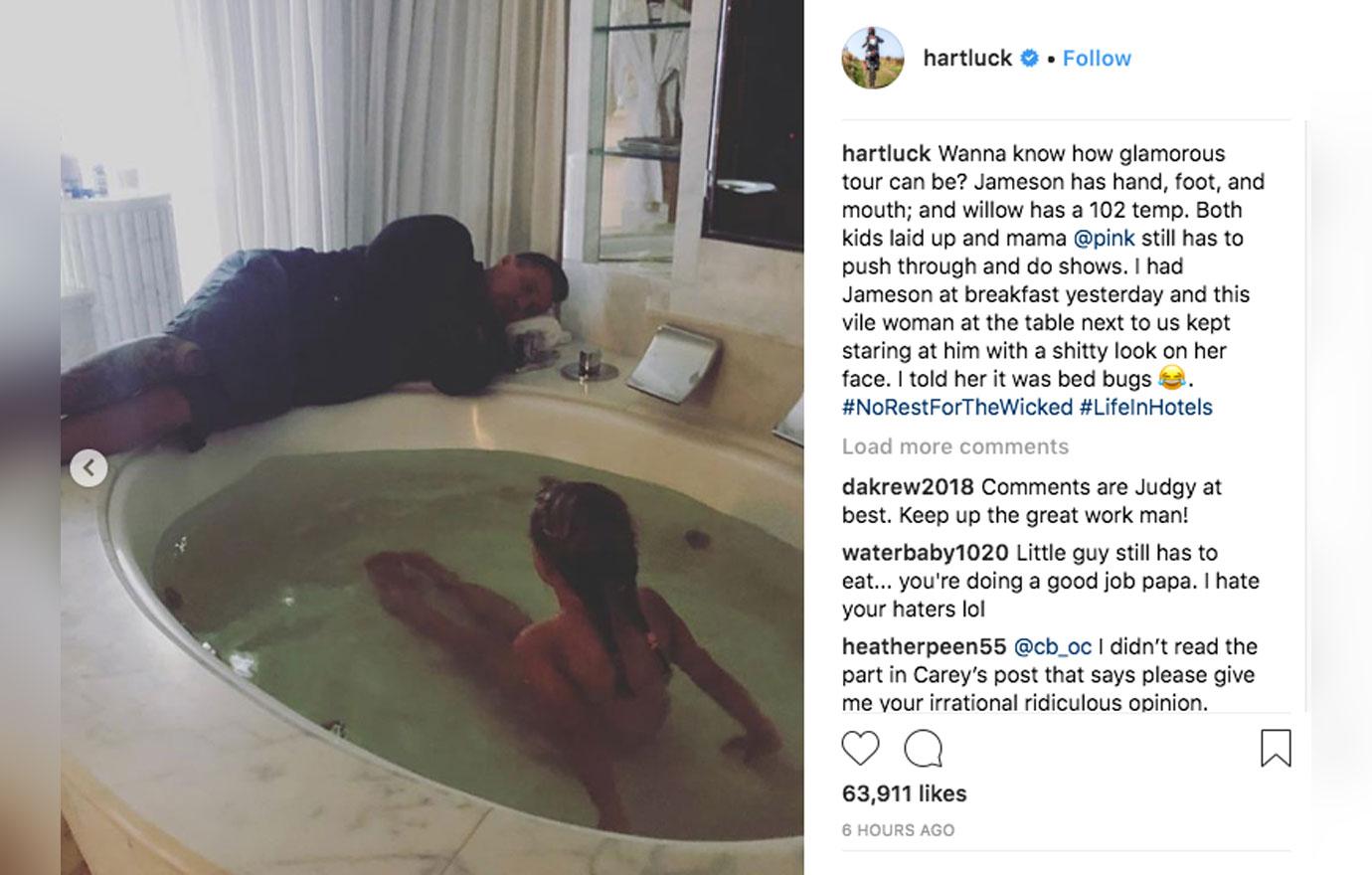 The 43-year-old also shared a pic of himself watching over Willow as she sat in a bathtub, presumably trying to bring her temperature down.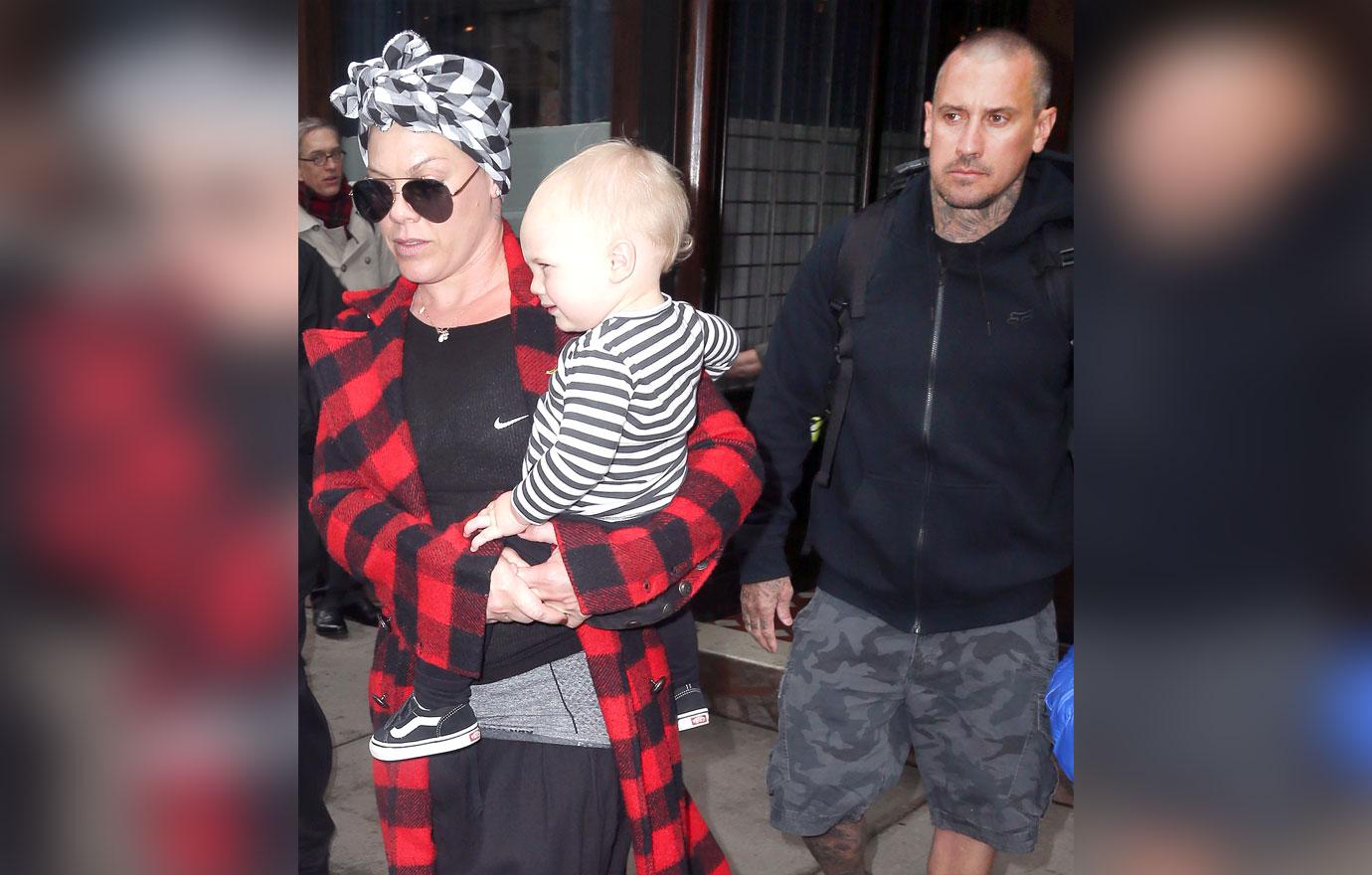 What do you think about Pink and Carey's kids both sick while she's on tour? Sound off in the comment section!