PHOTOS
Paris Hilton Dresses Her Dog in a Lizard Costume—Plus More of Her Puppies' Adorable Outfits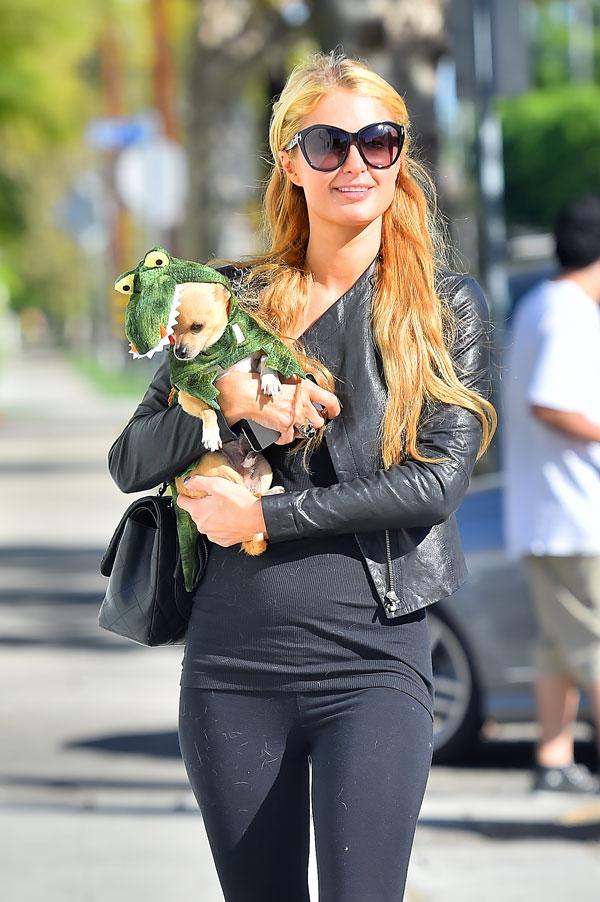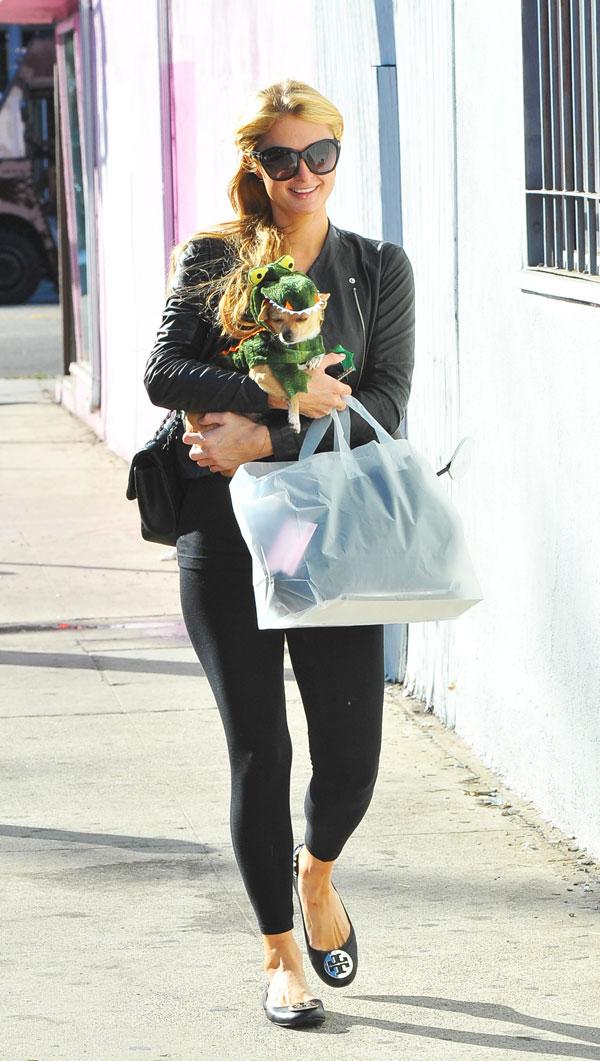 Paris Hilton loves Halloween. But no, she really LOVES it. If you've checked her Instagram page recently, you know she's donned a total of two costumes already—and the holiday filled with chocolate candy and hilariously witty outfits isn't until tomorrow.
But she's not the only Hilton who loves a costume...
Article continues below advertisement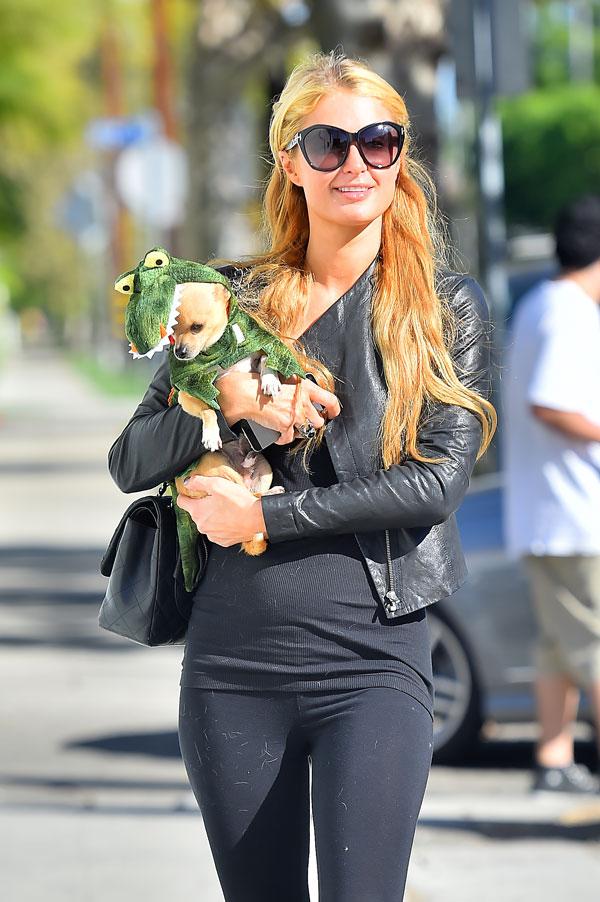 The celeb dressed up her canine as a lizard and the cameras caught a few snaps of the pup's Halloween spirit. It's pretty darn cute.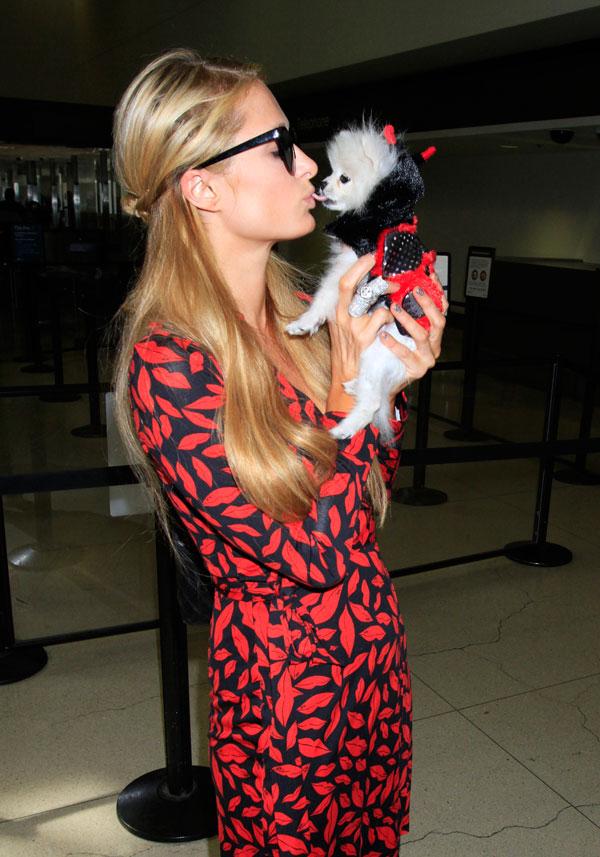 Paris' $13,000 Pomeranian, Prince, even gave a ladybug costume a spin, matching his mom in her black and red printed dress.
Article continues below advertisement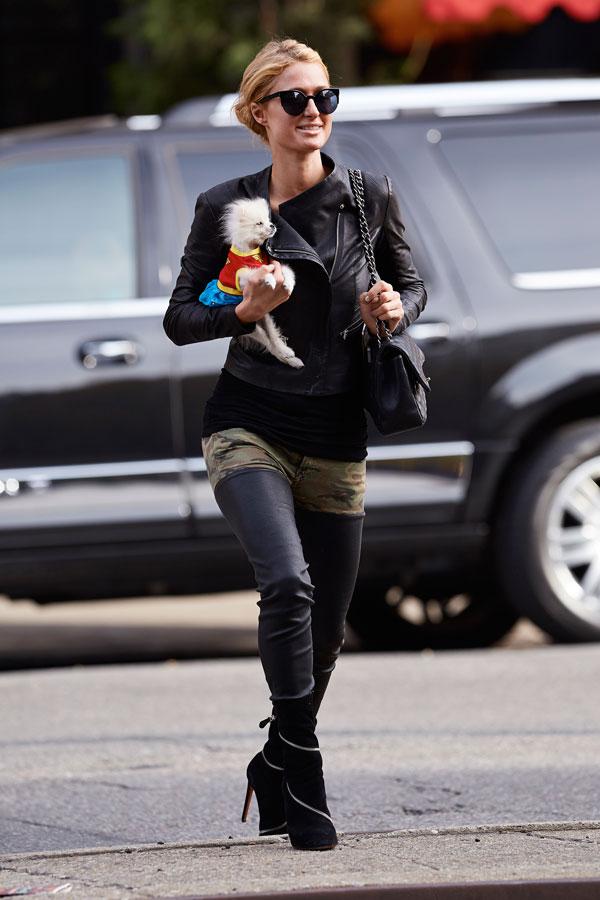 In a Wonder Woman costume, Paris' puppy would have fit right in a Comic Con.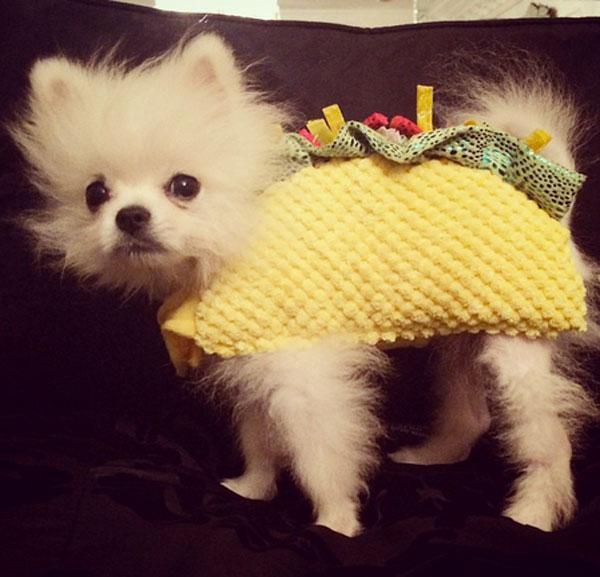 Yes, that's Prince the puppy in a taco outfit. We can't stop smiling either.
Article continues below advertisement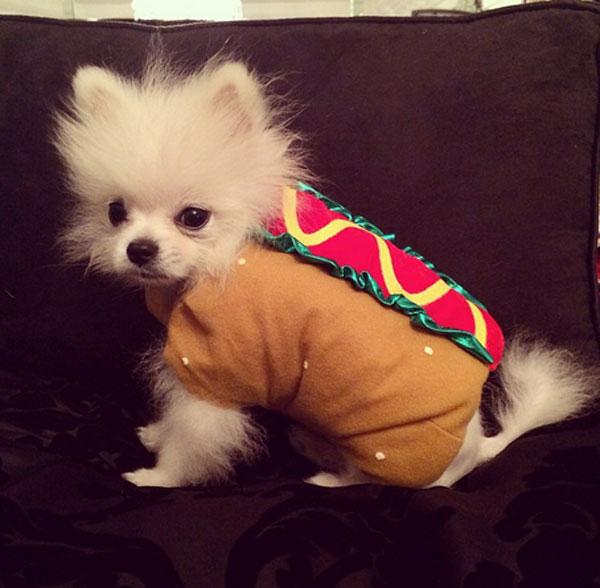 And because one dog can't have enough food-themed ensembles, Paris dressed up her puppy in this hotdog get-up.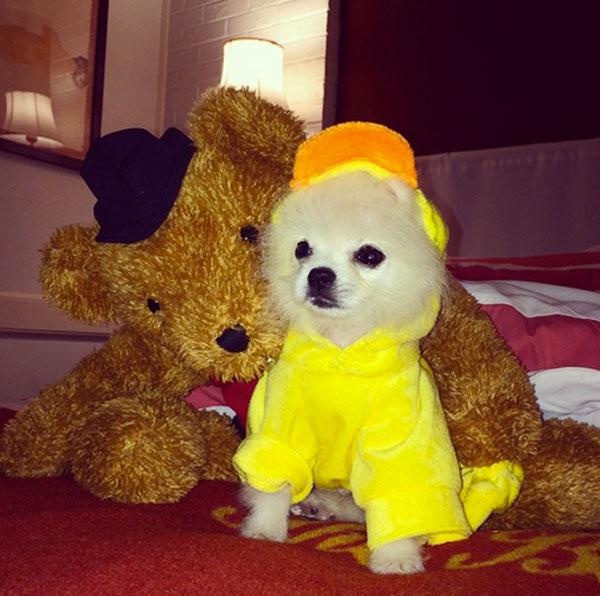 But our very favorite is this ducky outfit because COME ON.