PHOTOS
Paris Hilton Goes Halloween Shopping at Trashy Costume Store in West Hollywood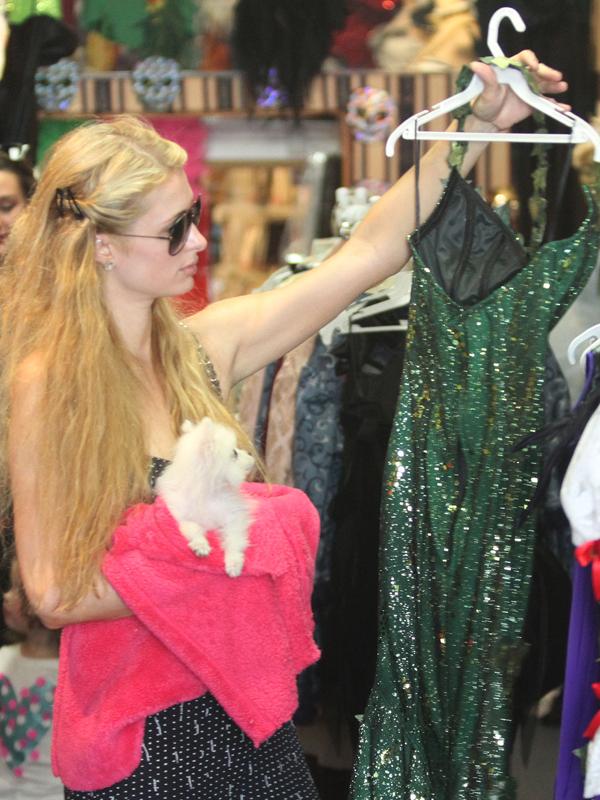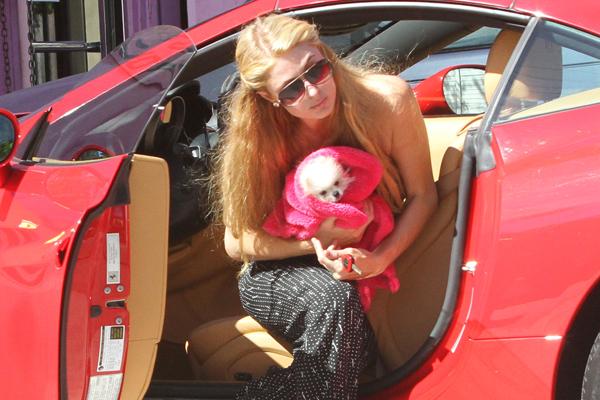 While basically every celebrity spends some quality time in Paris right now, the actual Paris (as in Hilton) is back in West Hollywood, already shopping for Halloween costumes. Click through to see the pics!
Article continues below advertisement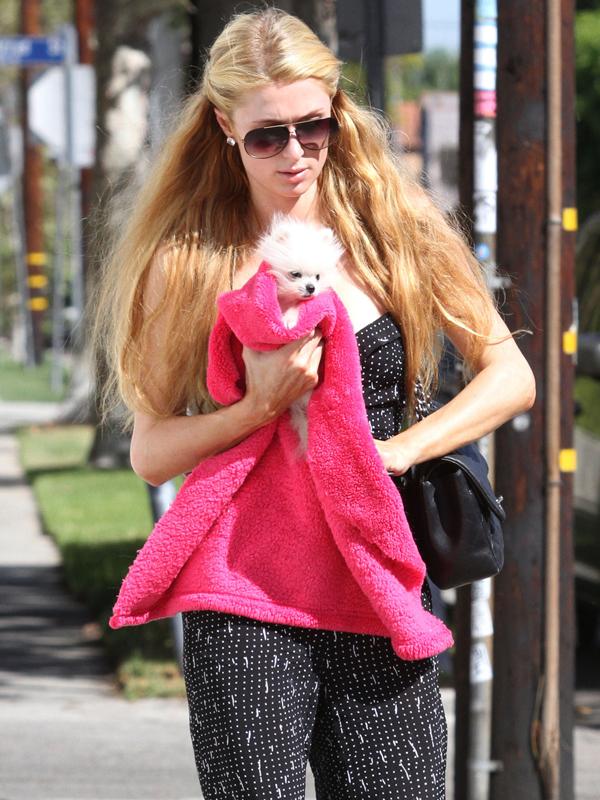 Of course, it's not a trip to a store without one of Paris' pets in tow! Perhaps that little pup is part of her costume this year?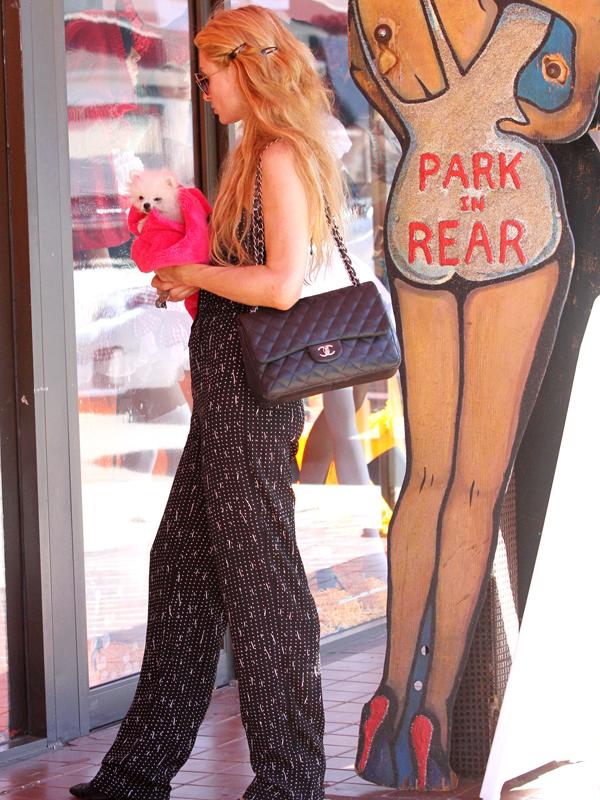 Mind you, the store Paris chose wasn't just any costume store. This one specializes in "trashy" costumes and lingerie.
Article continues below advertisement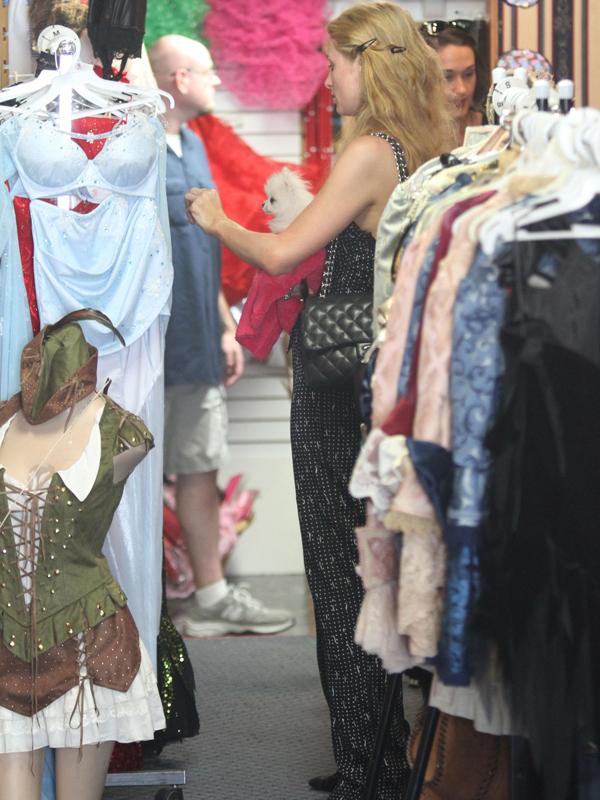 Paris browsed a few different outfits at the shop, many of which consisted of not much more than a bra and teeny shorts.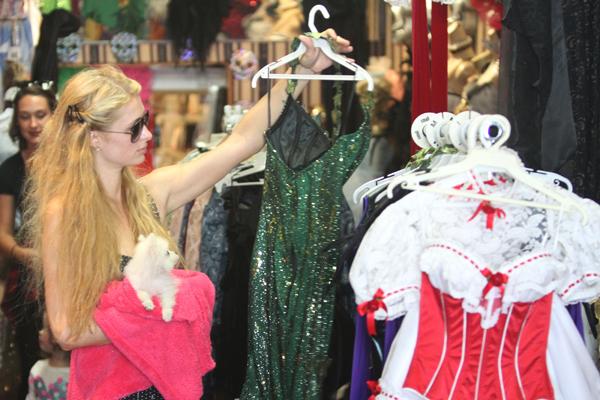 Ooh, that shiny green dress is pretty! What costume could Paris be planning with this?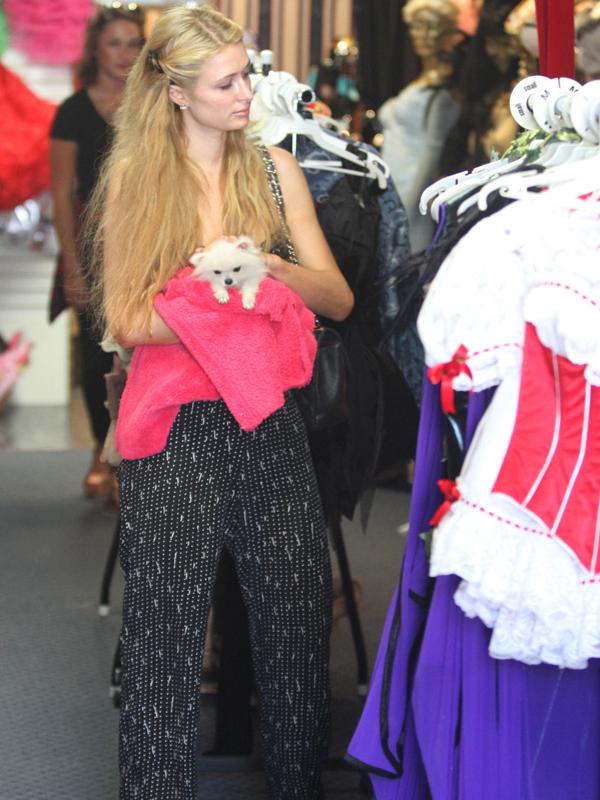 Paris left the store empty-handed, which meant she had two hands to carry her puppy with. It's okay, though. Something tells us Paris will not be disappointing in the Halloween costume department this year.