PHOTOS
See The Photos! Paris Jackson Steps Out With Rare Smile After Shocking Tell-All Interview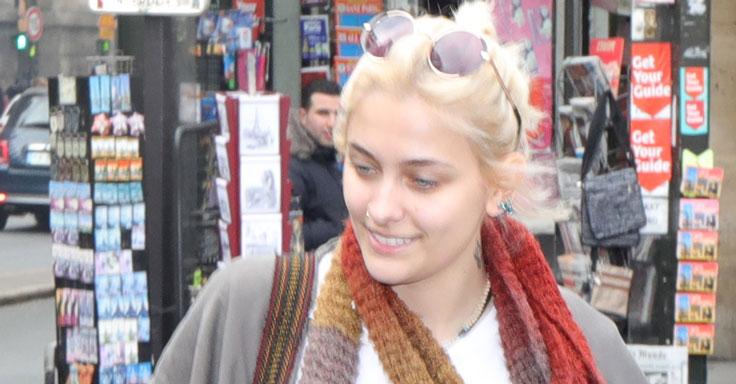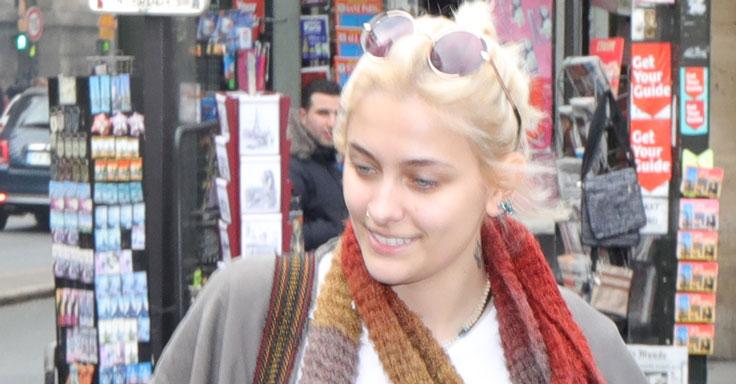 Paris Jackson is all smiles despite having just revealed to the world a series of extremely shocking confessions during her Rolling Stone interview this week.
Article continues below advertisement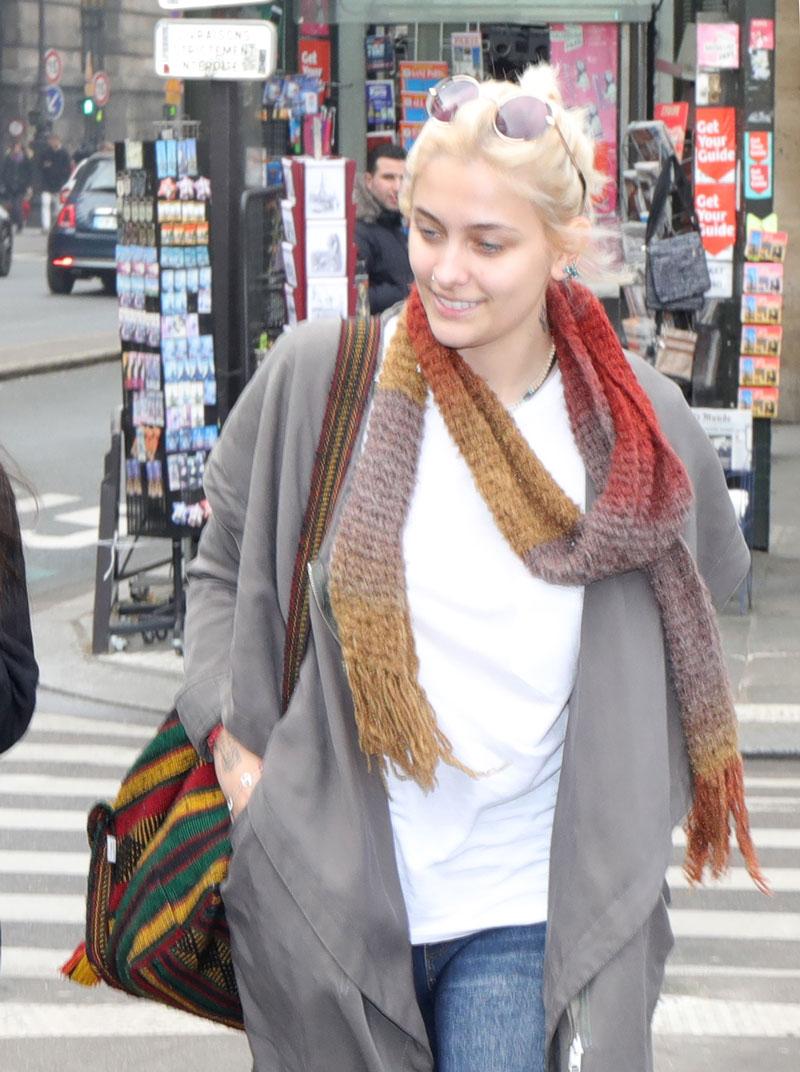 The celebrity spawn was photographed grinning ear-to-ear as she visited the Louvre museum with a pal before having a drink on the terrace of Le Nemours in Paris, France on Monday.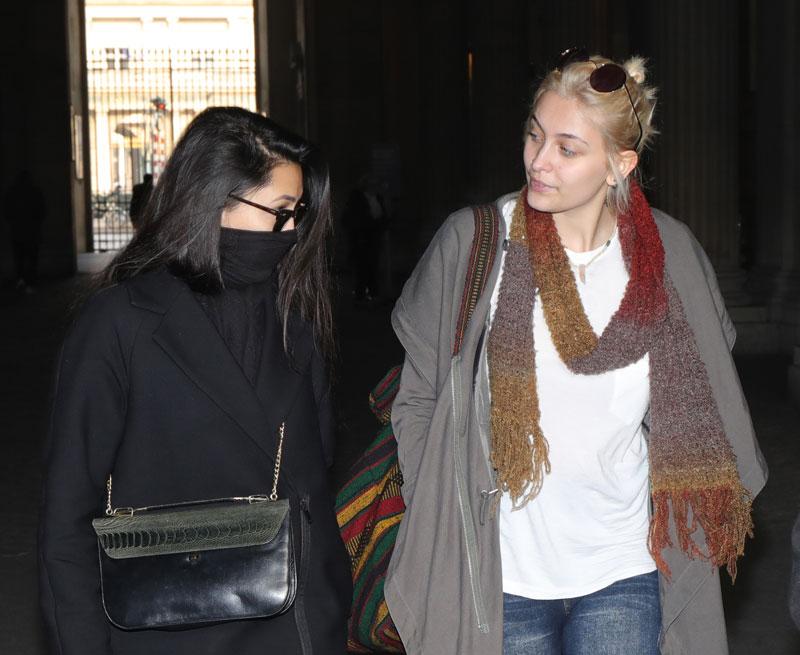 Paris' relaxed demeanor comes as even more of a surprise as she and her boyfriend Michael Snoddy were said to have gotten into a bit of a tiff last week. Snoddy left last Saturday after the argument even though they had originally made plans to leave Paris together.
Article continues below advertisement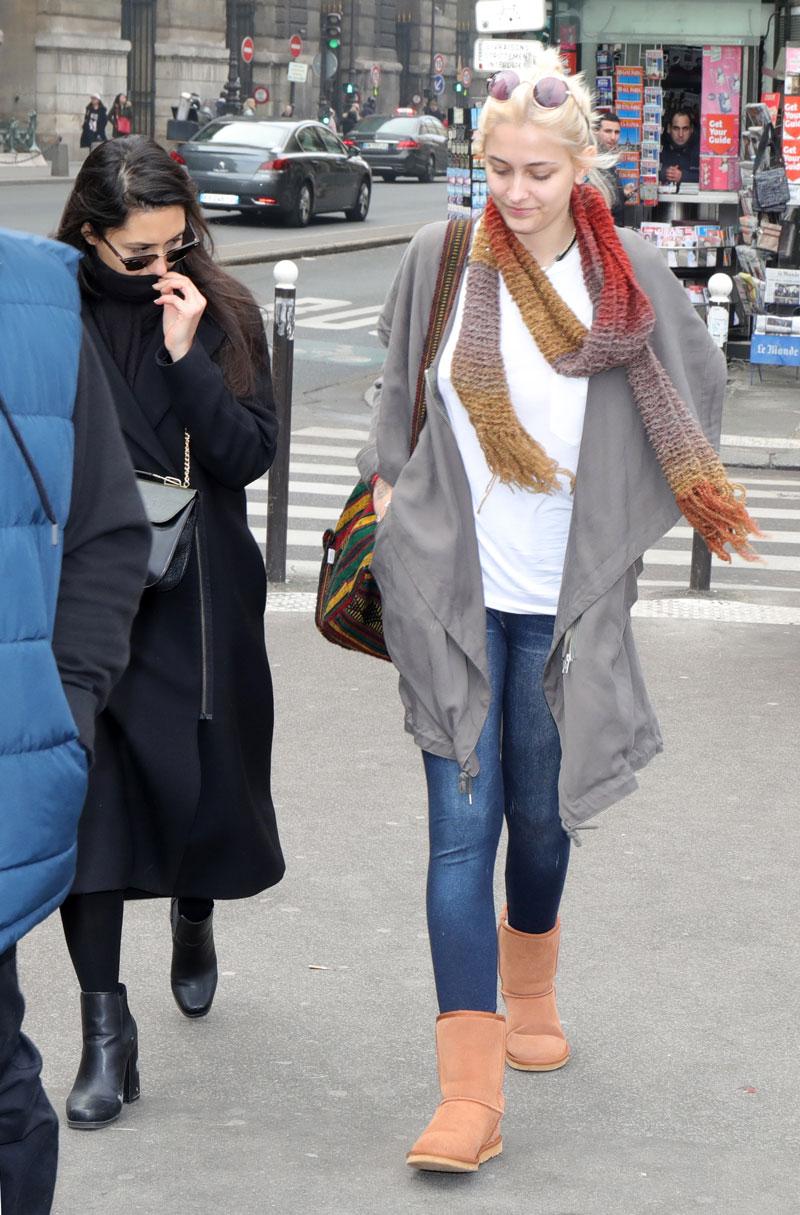 The cryptic candids come on the heels of Jackson's tearful in-depth interview with the Rolling Stone. The 18-year-old spoke out on her struggles with depression, her father Michael Jackson's infamous child molestation case, and even his possible murder.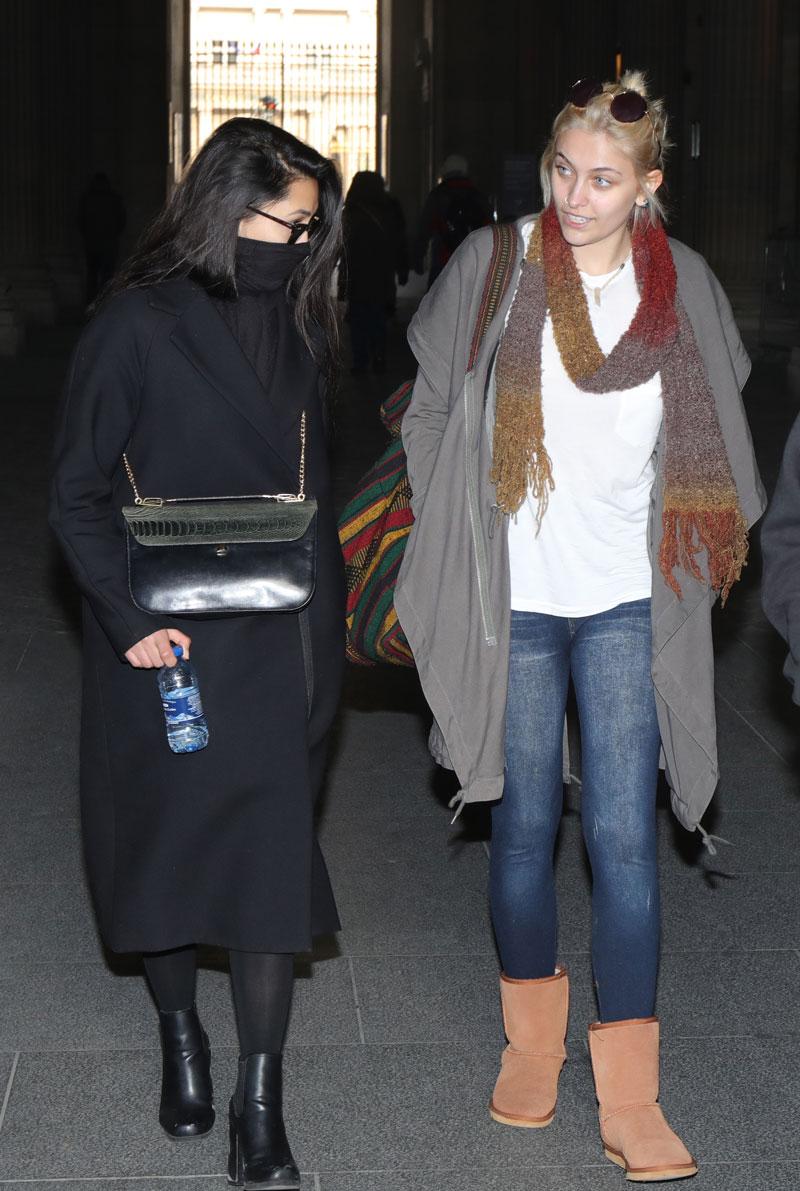 Jackson made headlines in June 2013 after she attempted suicide by slashing her wrists and downing 20 Motrin pills. She was only 15-years-old. "It was self-hatred," she told the publication, "low self-esteem, thinking that I couldn't do anything right, not thinking I was worthy of living anymore." Paris confessed she tried to end her life "multiple times" explaining, "It was just once that it became public."
Article continues below advertisement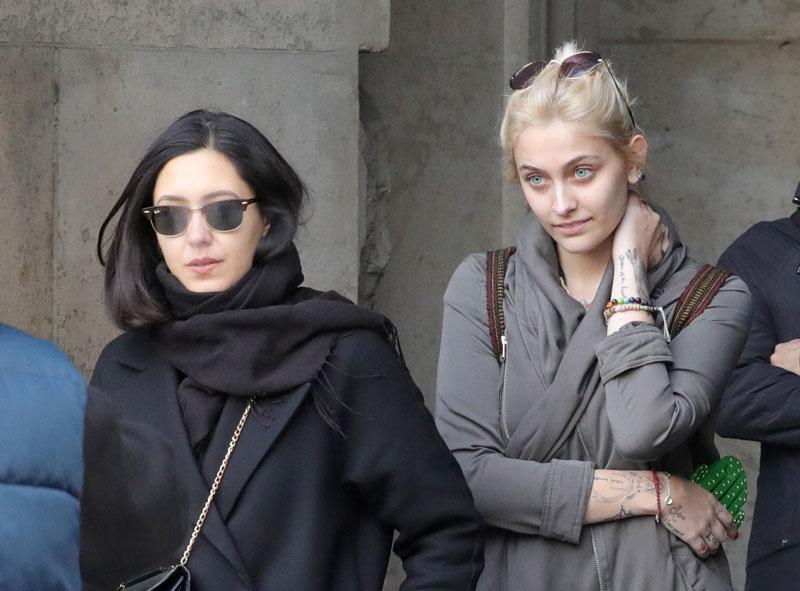 Paris also revealed in the shocking tell-all that she was sexually assaulted when she was 14-years-old. "I don't wanna give too many details," she said before adding, "But it was not a good experience, at all, and it was really hard for me, and, at the time, I didn't tell anybody."
M.J.'s daughter upholds her father's innocence in his infamous child molestation case. When facing accusations that he sexually molested children visiting his Neverland Ranch. Paris reveals her dad "would cry to me at night." She added, "He did not bull***t us. You try to give kids the best childhood possible. But you also have to prepare them for the sh*tty world."
Paris believes the King of Pop was "absolutely" murdered. She insists, "It's obvious. All arrows point to that. It sounds like a total conspiracy theory and it sounds like bullsh*t, but all real fans and everybody in the family knows it."