PHOTOS
Bradley Cooper Spends Some Downtime With His Daughter Lea In The Big Apple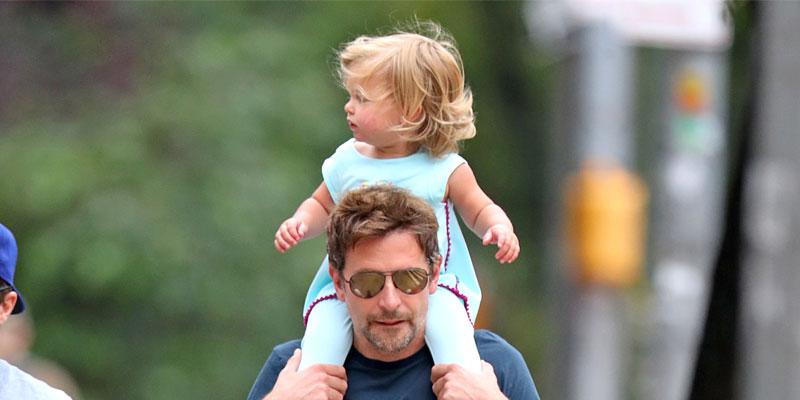 Bradley Cooper's directorial debut will shine in his new highly-anticipated film, A Star is Born that is set to be released later this week on October 5. He's been flying all over the globe attending various premieres and promoting his new movie with co-star, Lady Gaga. But he's finally back home in New York where he spent the day with his baby girl, Lea. Keep reading to see some adorable pics of the two.
Article continues below advertisement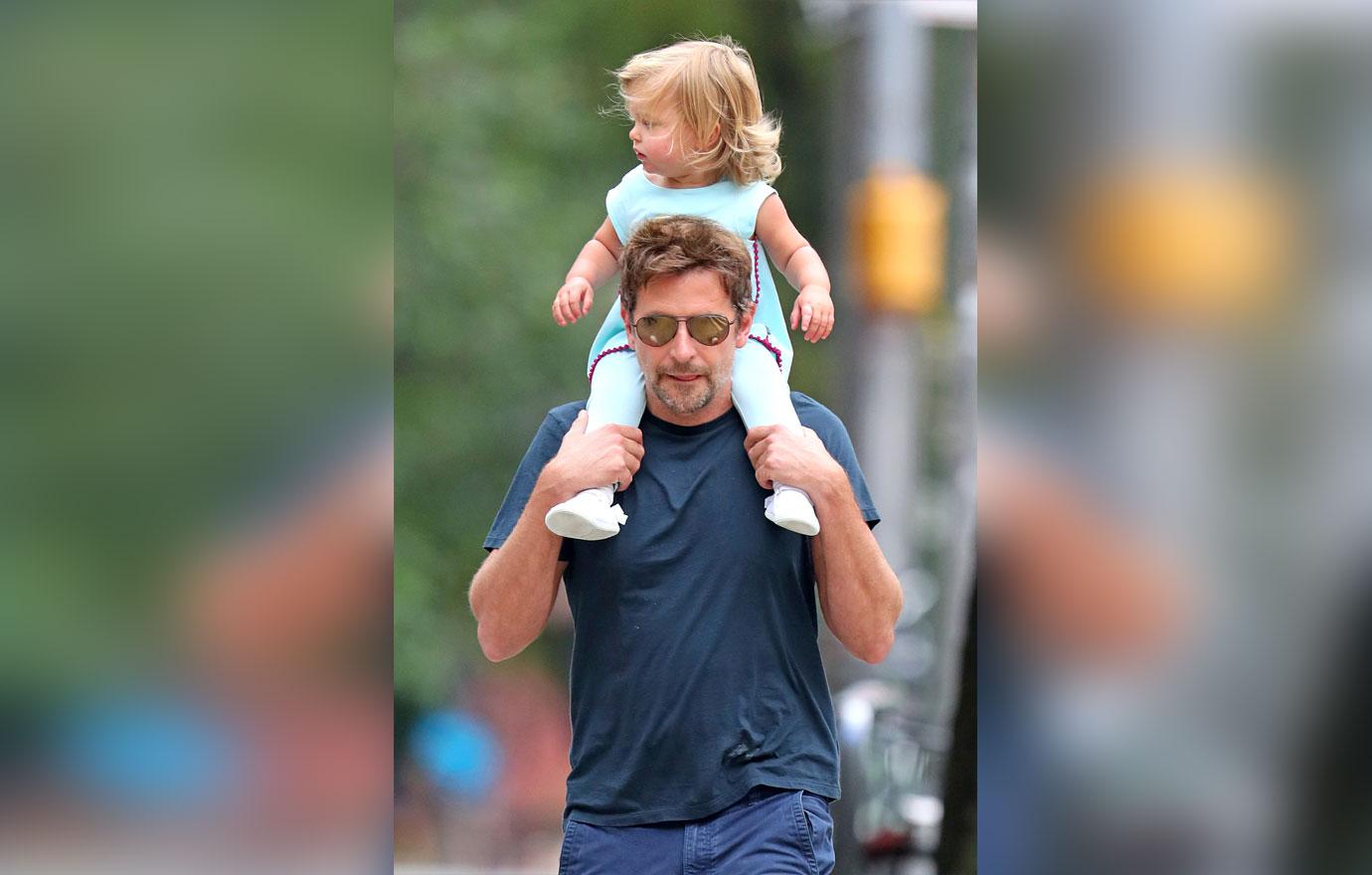 Seventeen-month-old Lea sat on her daddy's shoulders and looked amazed as she watched people walk by. The two spent a nice hot afternoon together in New York City.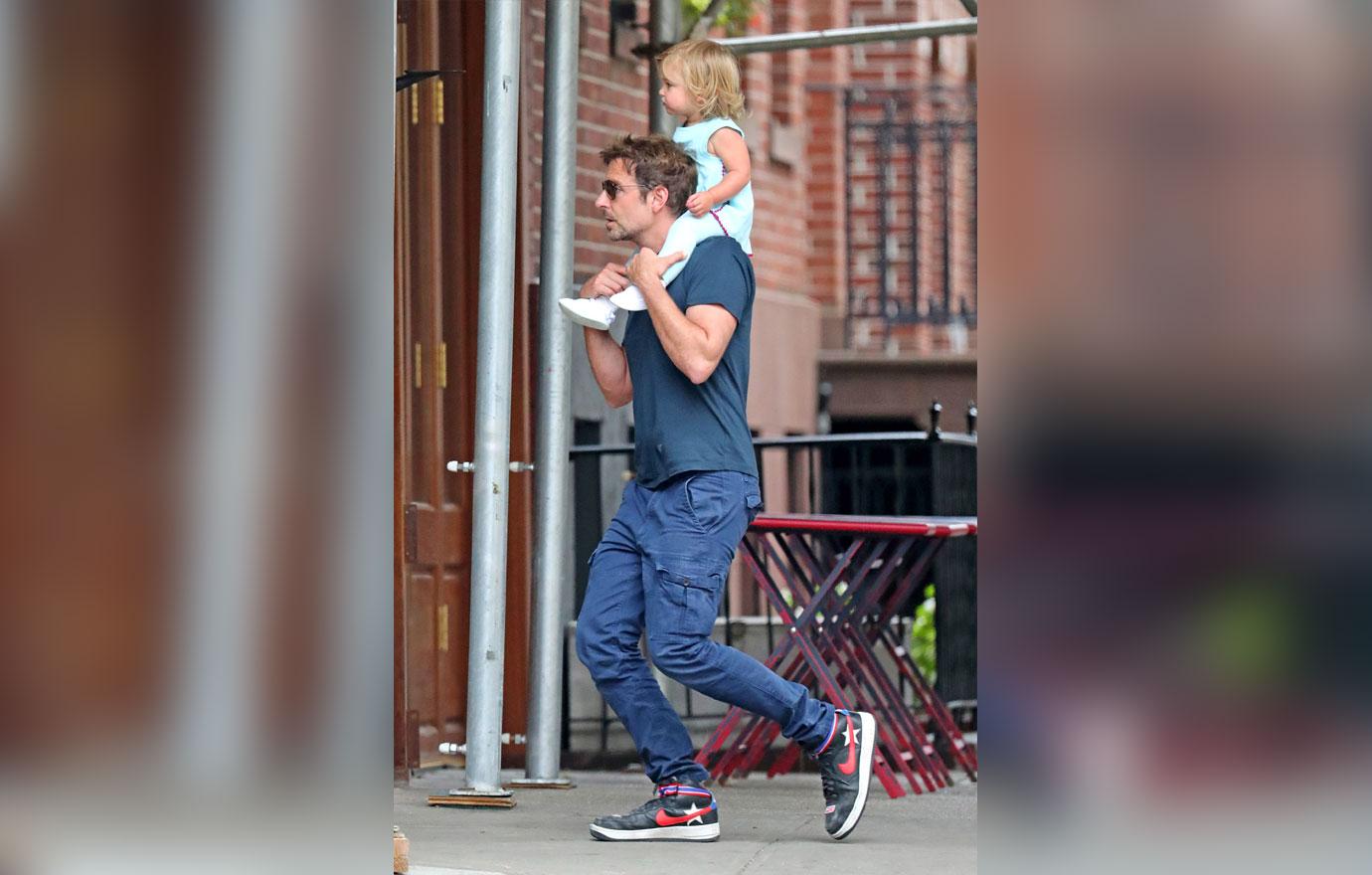 Article continues below advertisement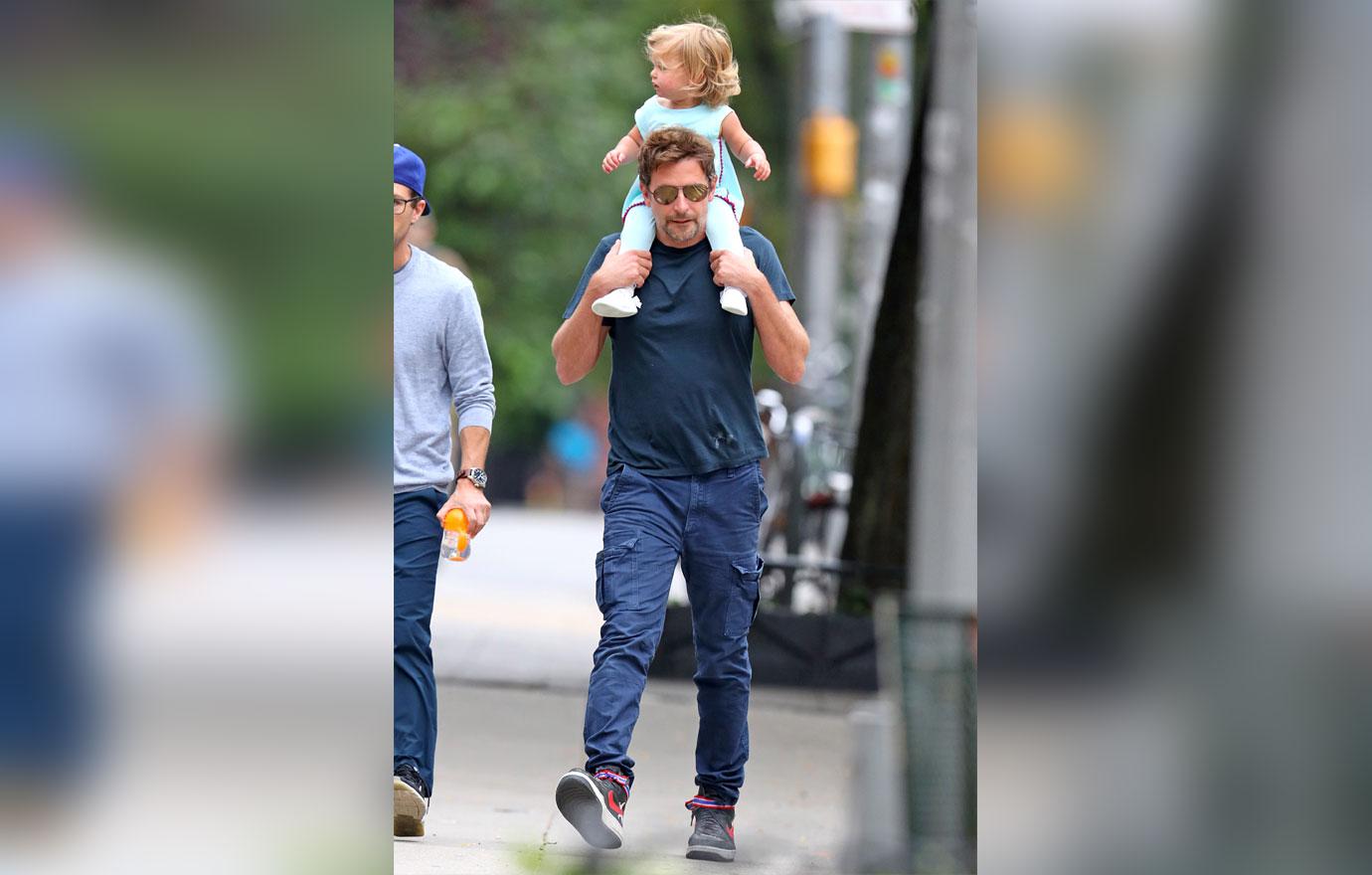 The Elephant Man star has been dating model Irina Shayk since 2015 and she gave birth to their daughter in 2017. Bradley opened up to W Magazine how Lea was born just one week shy of filming for A Star is Born.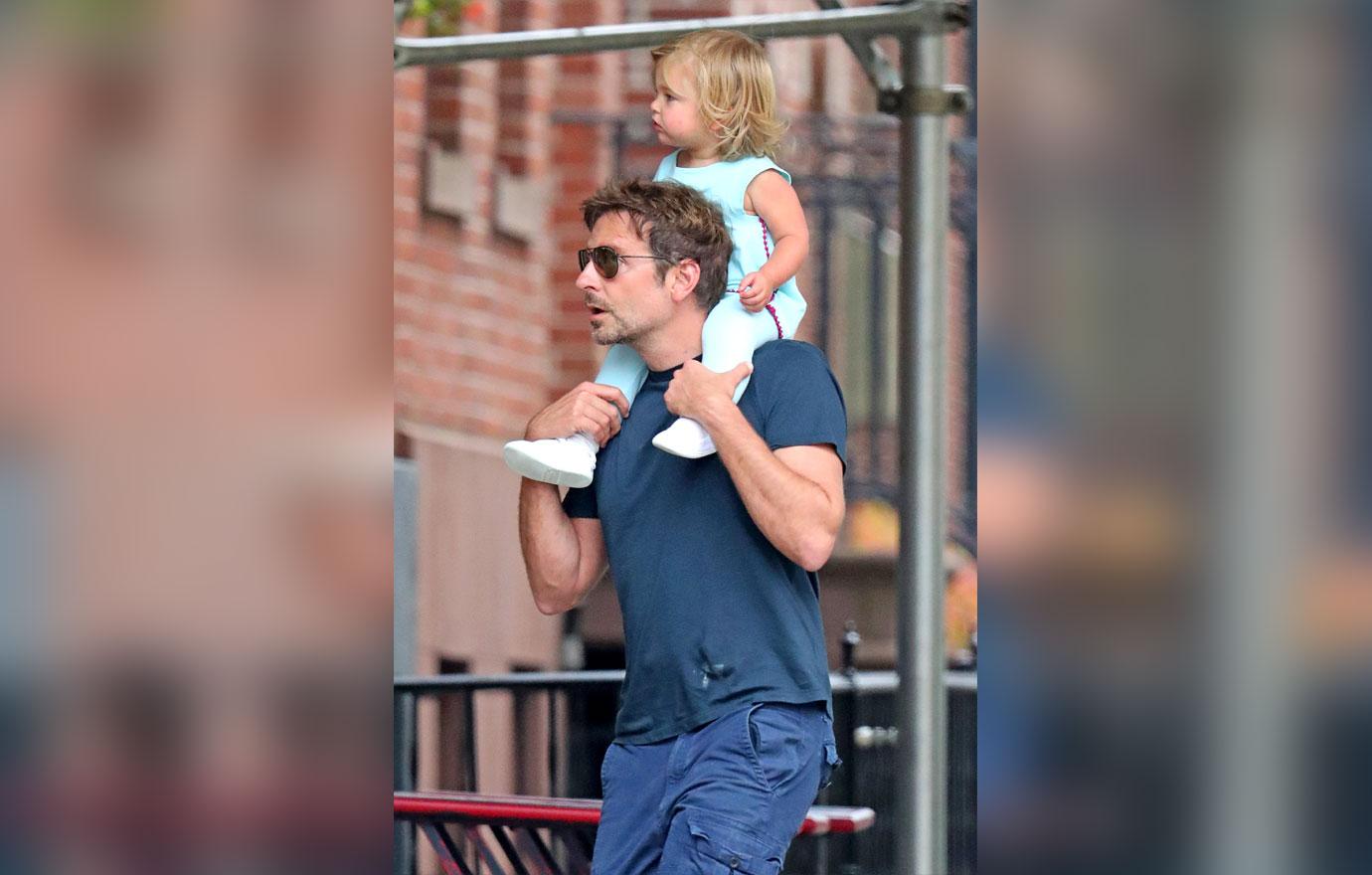 He opened up about his crazy schedule right before filming. "I'd wake up and work out, followed by two hours of guitar practice and two hours of piano lessons. Lunch. Then Lukas Nelson Willie's son, my collaborator, would come over, and we'd write music for one and a half hours. I'd write the screenplay for the rest of the day. Irina was pregnant, so it was kind of perfect. Lea was born a week before we started shooting."
Article continues below advertisement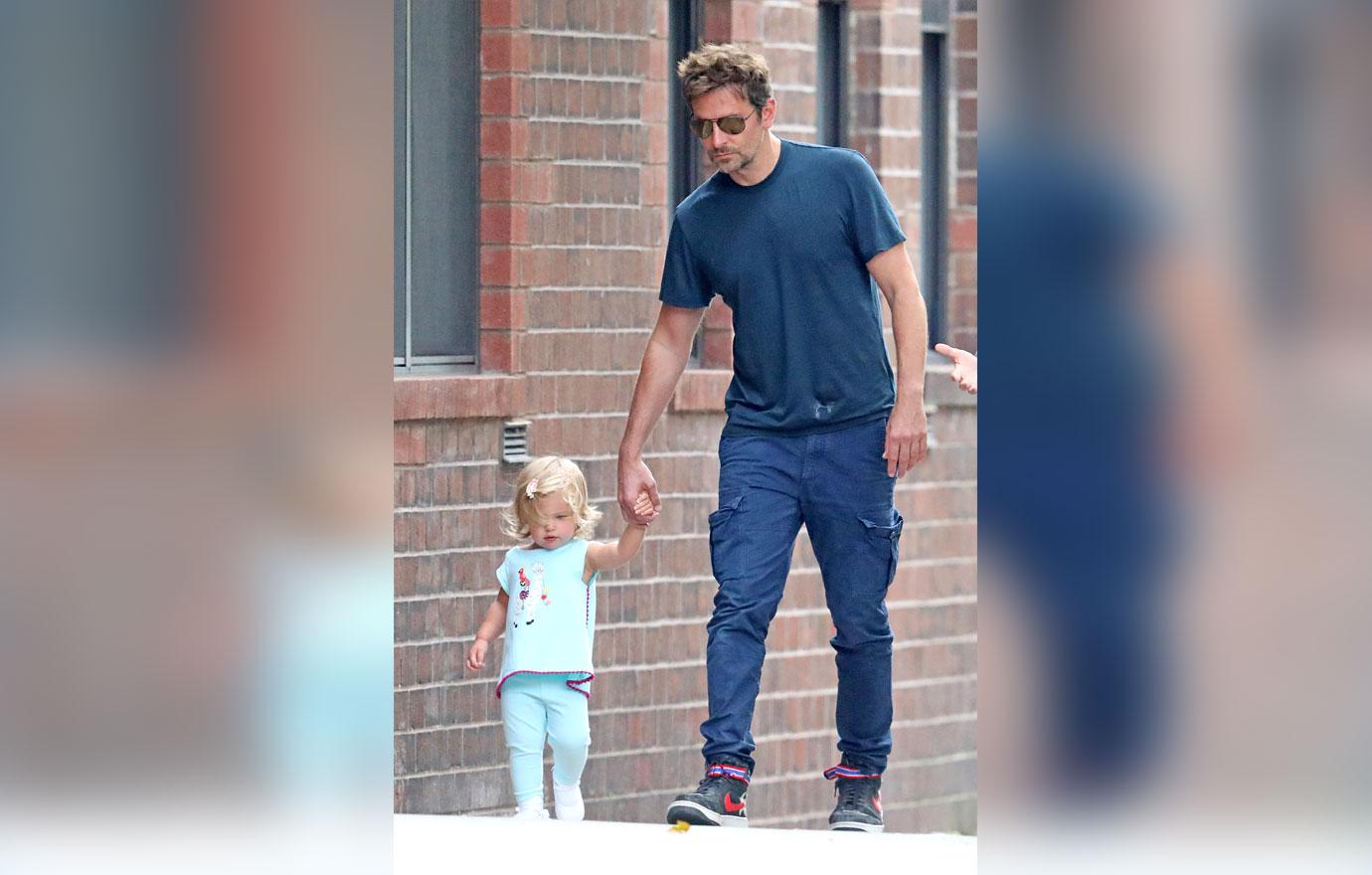 Bradley also revealed how his mentor, Clint Eastwood helped him realize that he should do A Star Is Born. During a promo event for their film, American Sniper back in 2014, they heard Annie Lennox performing "I Put a Spell on You." He was completely mesmerized. "As she sang, I saw the veins in her neck pop, and I said to Clint, 'Let's do A Star Is Born.' That ship has sailed.' I went to bed that night and saw the whole beginning of the movie in my mind, and I knew I had to direct it."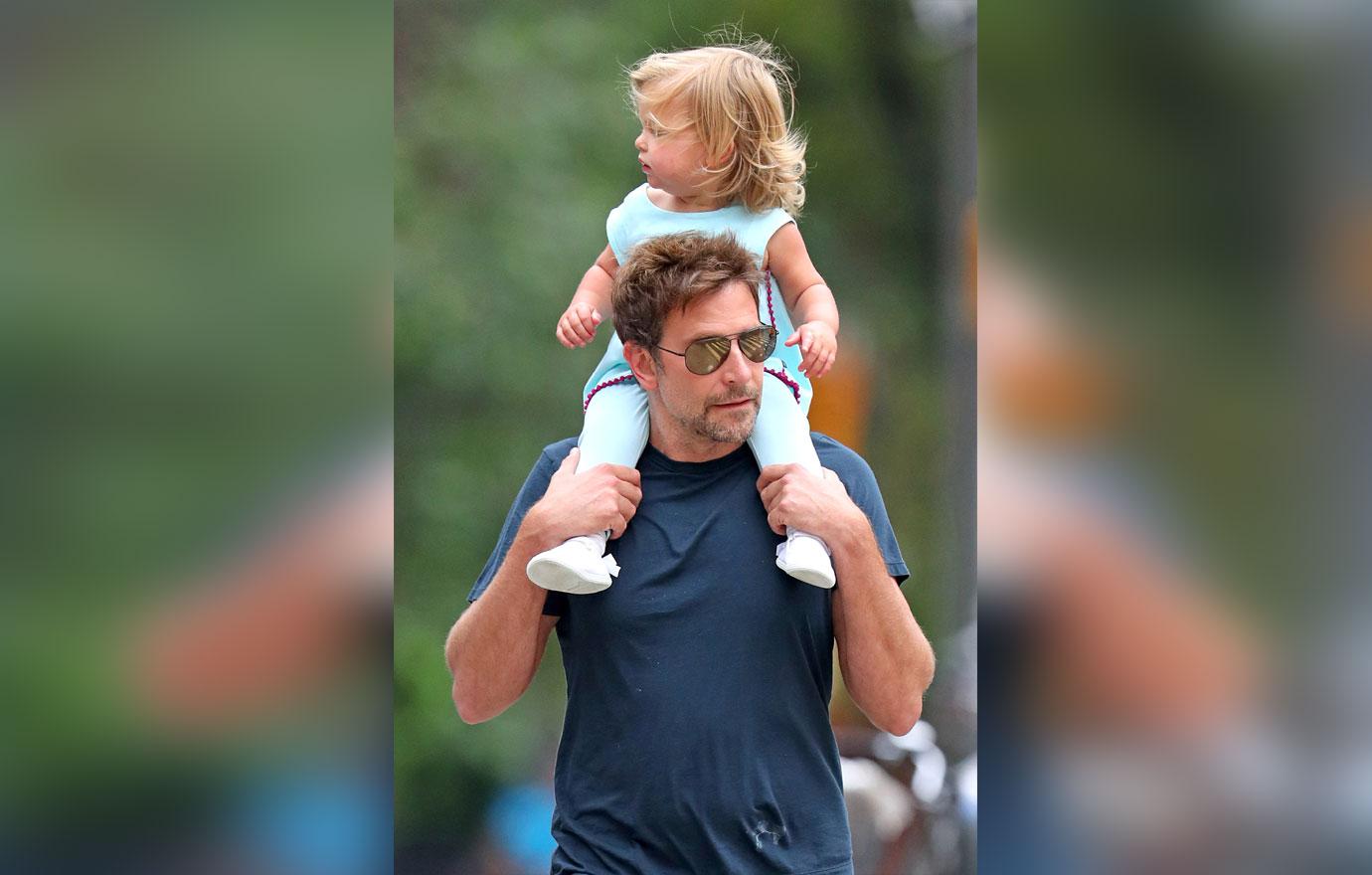 Will you be hitting the theaters to see Bradley's movie? Sound off in the comments below!