PHOTOS
Emma Stone Talks Reuniting With Pal Jonah Hill On 'Good Morning America'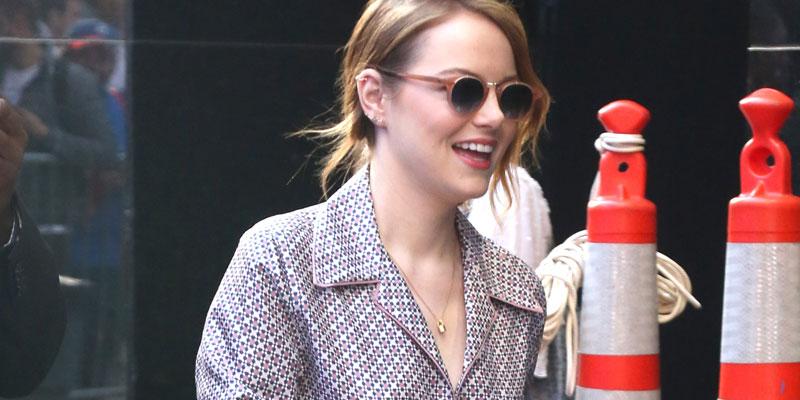 Article continues below advertisement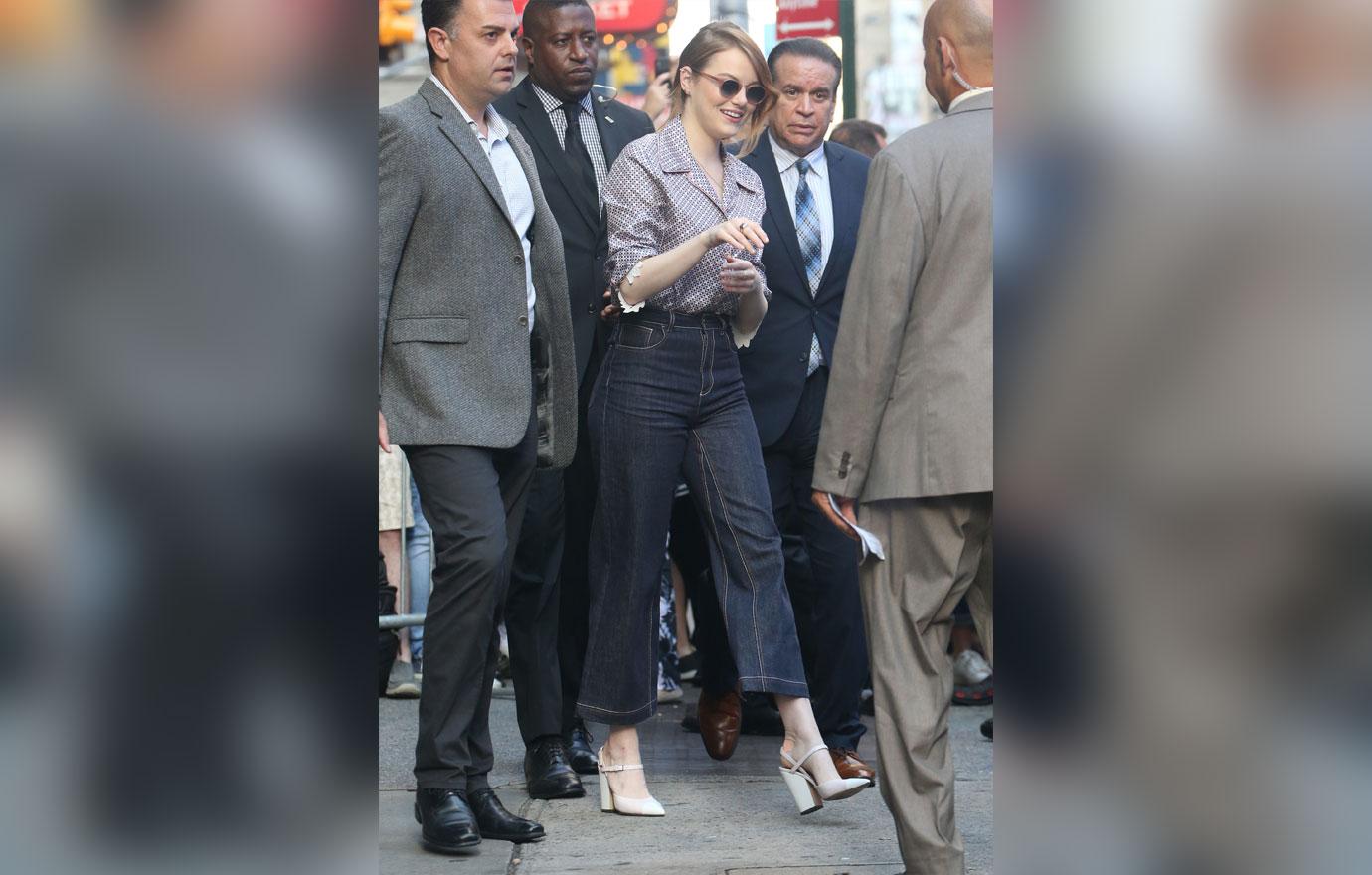 Emma brought retro back into style with her vintage look. She rocked a patterned silk pajama-style top and she tucked it into dark-wash wide-leg cropped jeans. White and pink chunky heels peeked out from below her jeans.
The 29-year-old opened up about what it was like to reunite with Jonah, with whom she starred in 2007's hit comedy, Superbad. It was one of her very first films which launched her into the Hollywood stratosphere.
Article continues below advertisement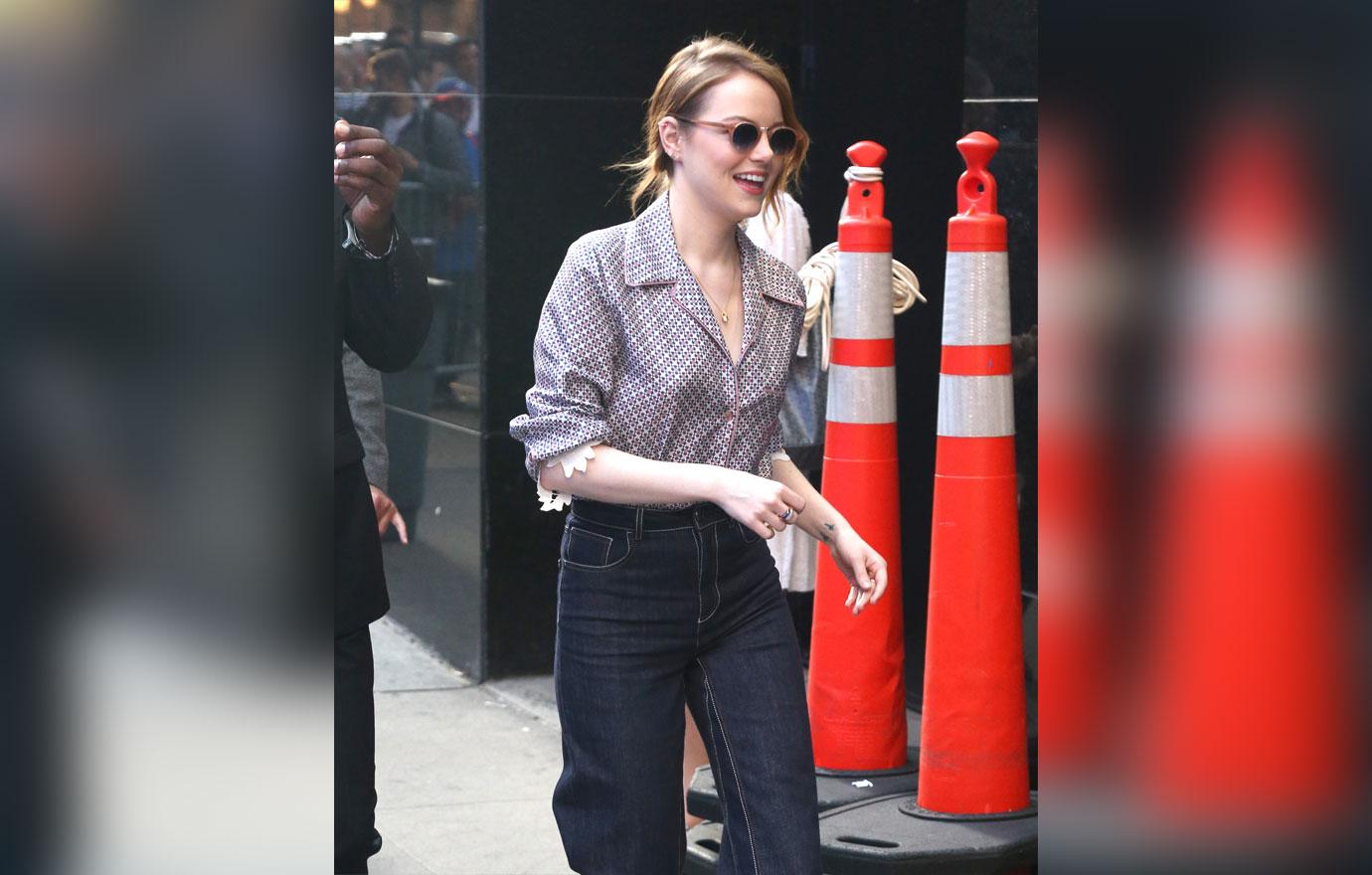 The Oscar winner said, "It was amazing and we kept in touch throughout and it was so special to be looking over my buddy who I've known since I was a teenager."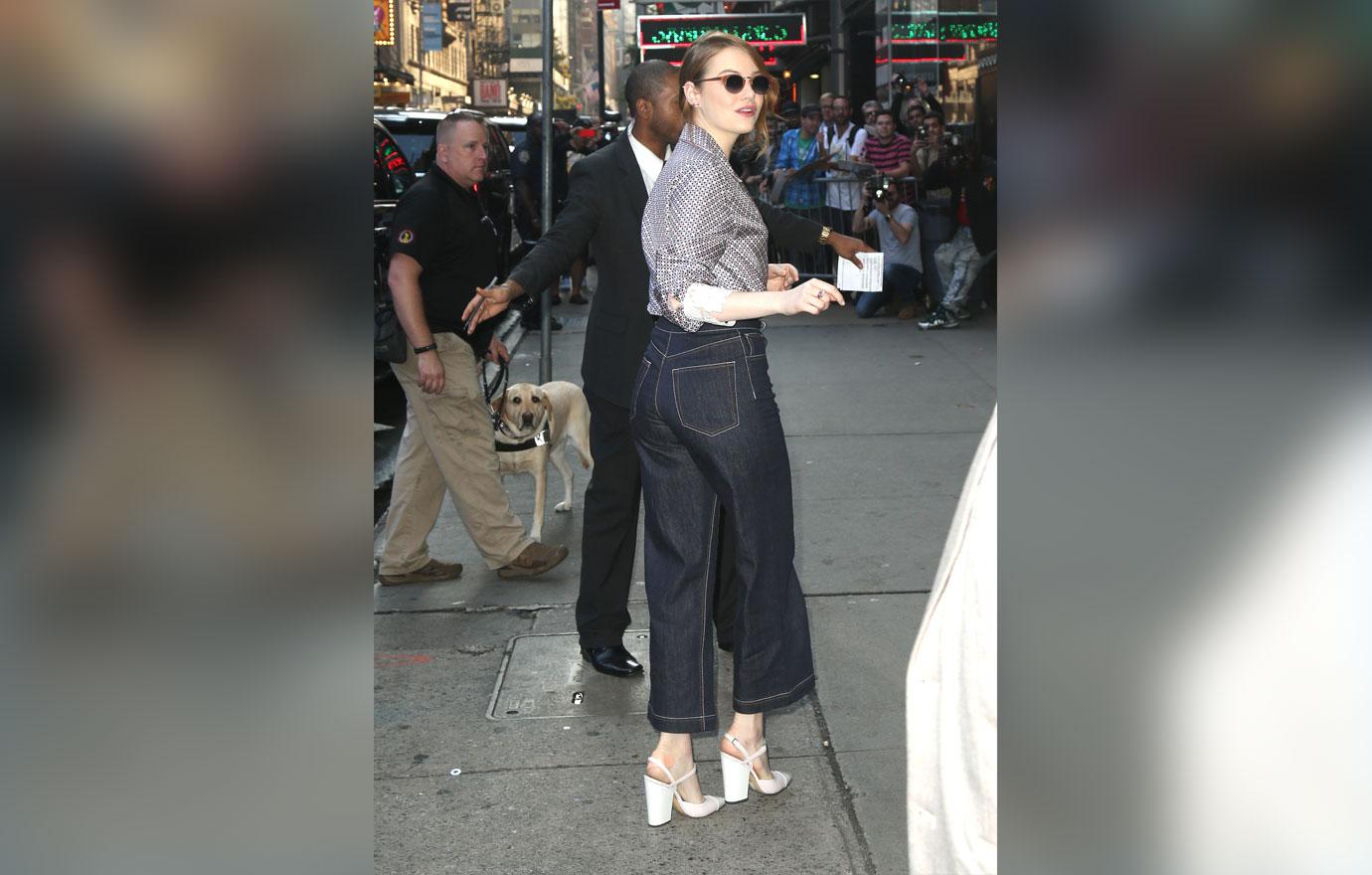 Emma said she and Jonah play five different characters in the miniseries. The trippy show follows two strangers who are drawn to the late stages of a mysterious pharmaceutical trial for different reasons. The drug trial promises to permanently solve all of their problems, but of course, things don't go as planned.
Article continues below advertisement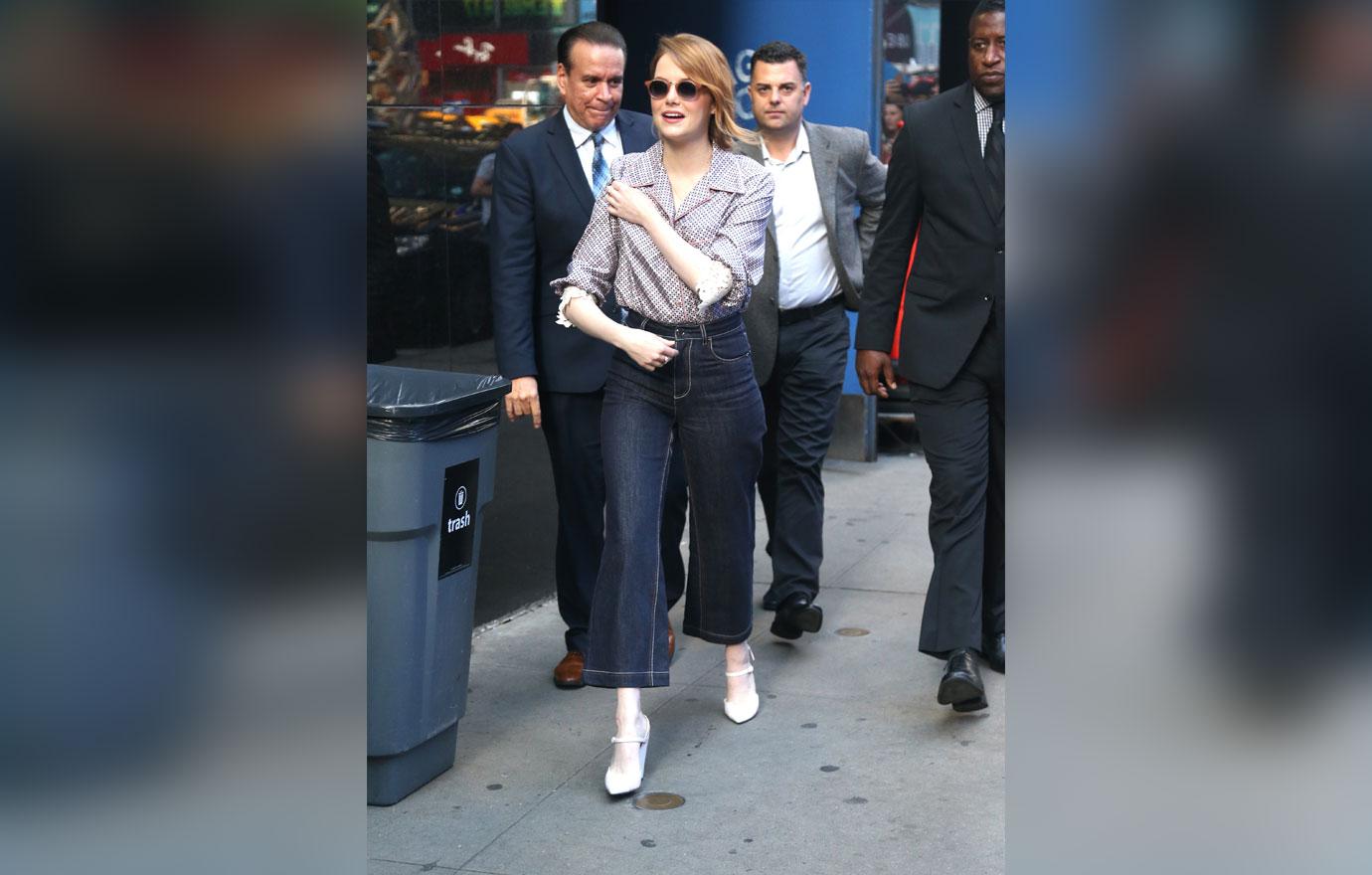 The La La Land star also revealed her feelings towards turning 30. She's "excited to be getting older and to get into the next phase of life." Emma will be turning the big 3-O on November 6.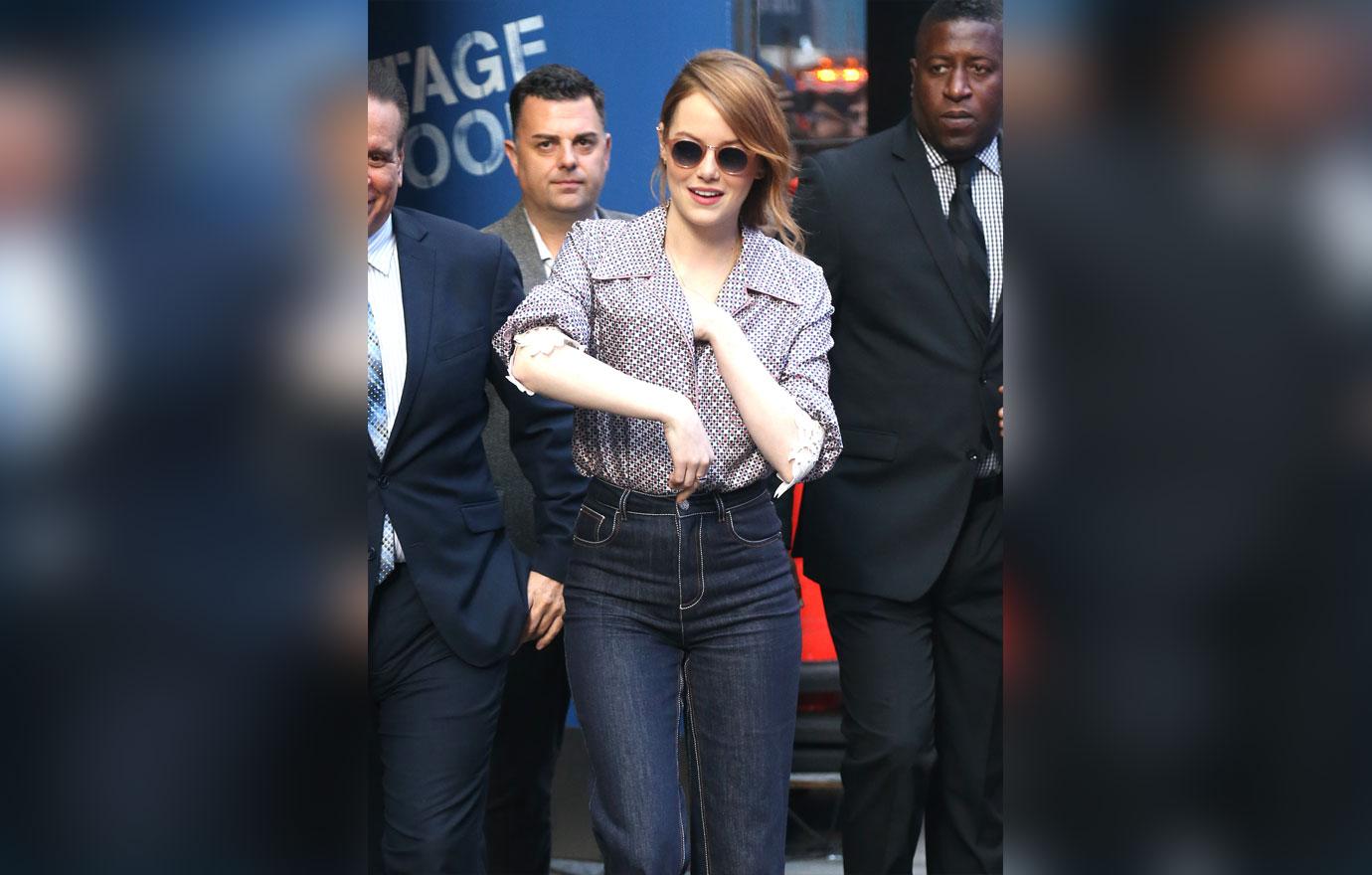 Will you be watching Emma's new series? Sound off in the comments below!