PHOTOS
Jennifer Aniston And Adam Sandler Try To Get Out Of Trouble On The Set Of 'Murder Mystery'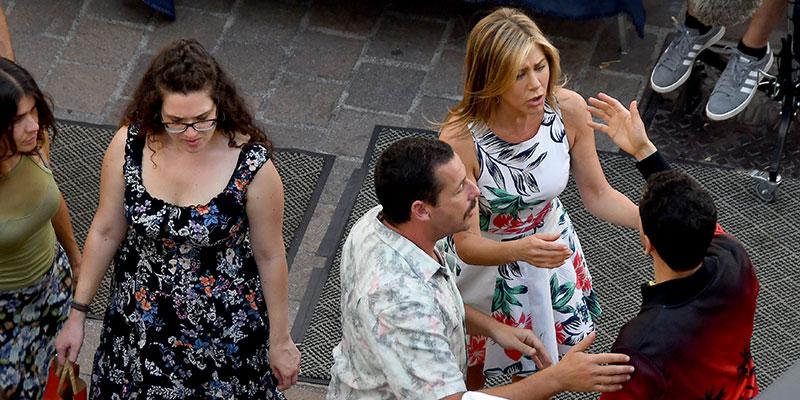 It's been seven years since Jennifer Aniston and Adam Sandler starred together in the 2011 comedy Just Go With It, and now the duo has been gearing up for another hilarious movie titled Murder Mystery. See the pics from their Italian set!
Article continues below advertisement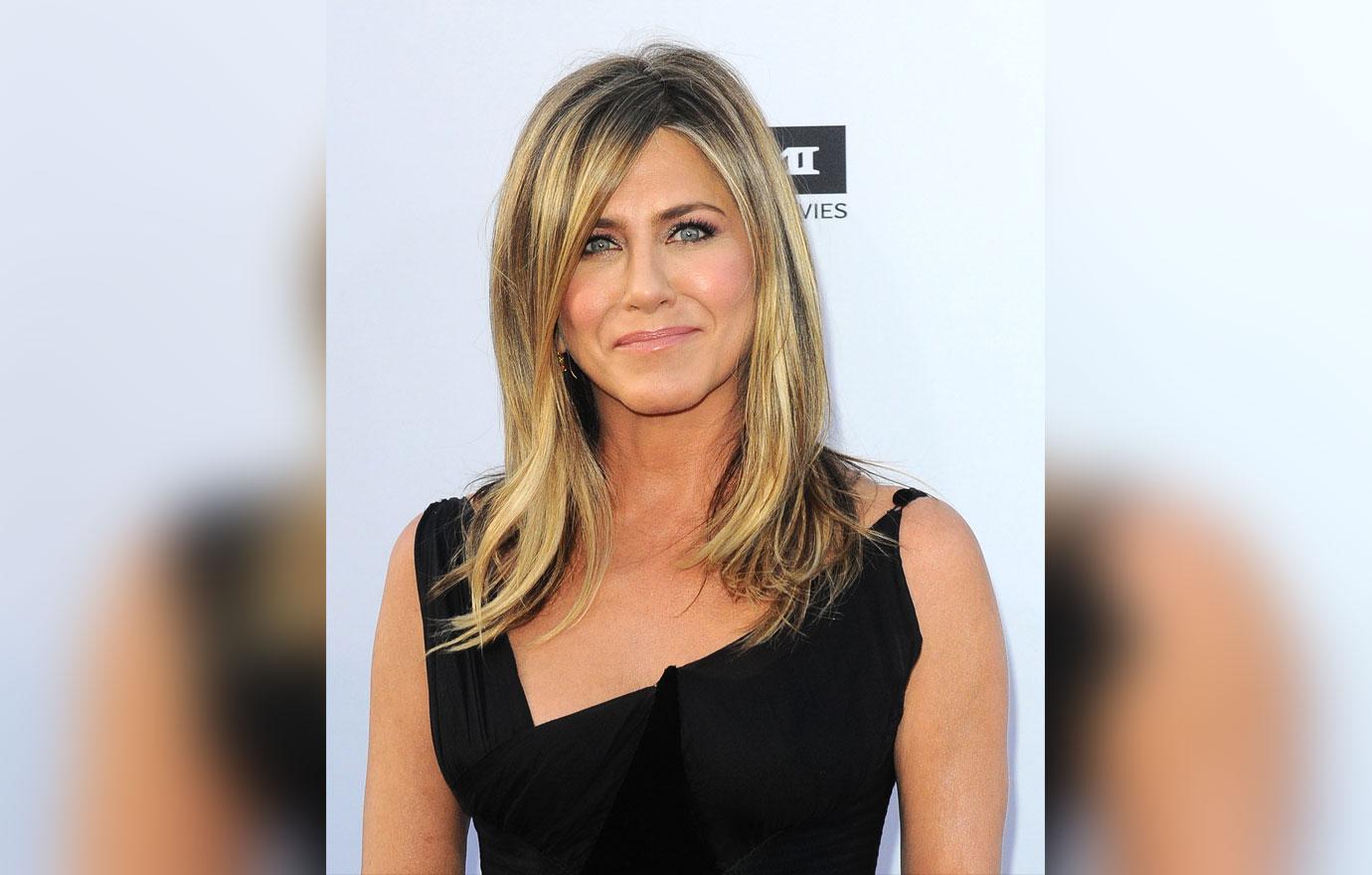 Last week Jennifer and Adam flew to Italy to start filming their latest movie. But unlike their previous laughfest, this new film is shaping up to be an entertaining blend of funny and mysterious.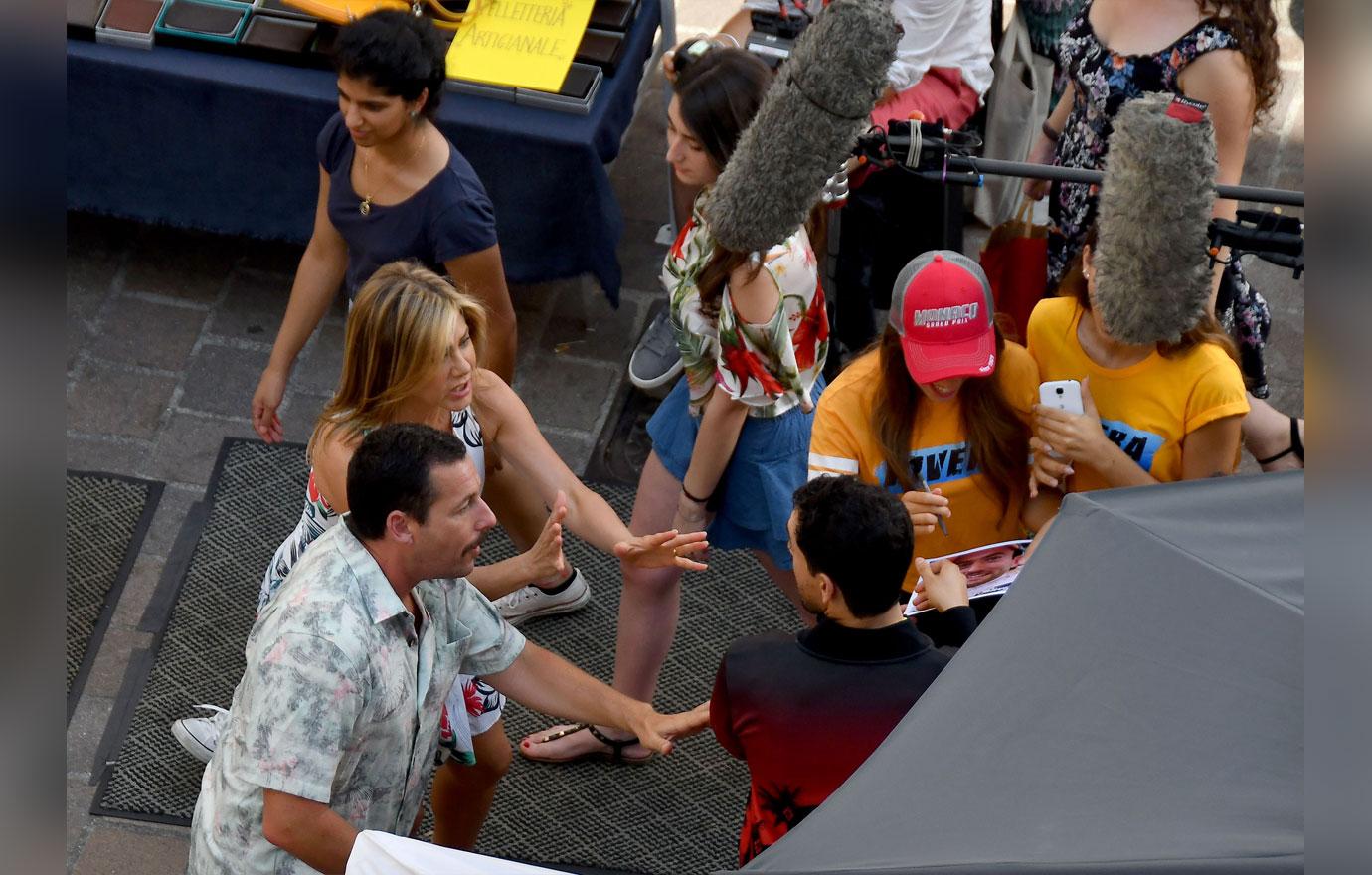 Adam plays a NYC cop that takes his wife (played by Jennifer) on an eagerly anticipated trip to Italy. On the flight there, they meet a man on the plane (played by Luke Evans), who invites them to a family gathering on a yacht with a billionaire. But when that billionaire is murdered, the couple wind up being the prime suspects.
Article continues below advertisement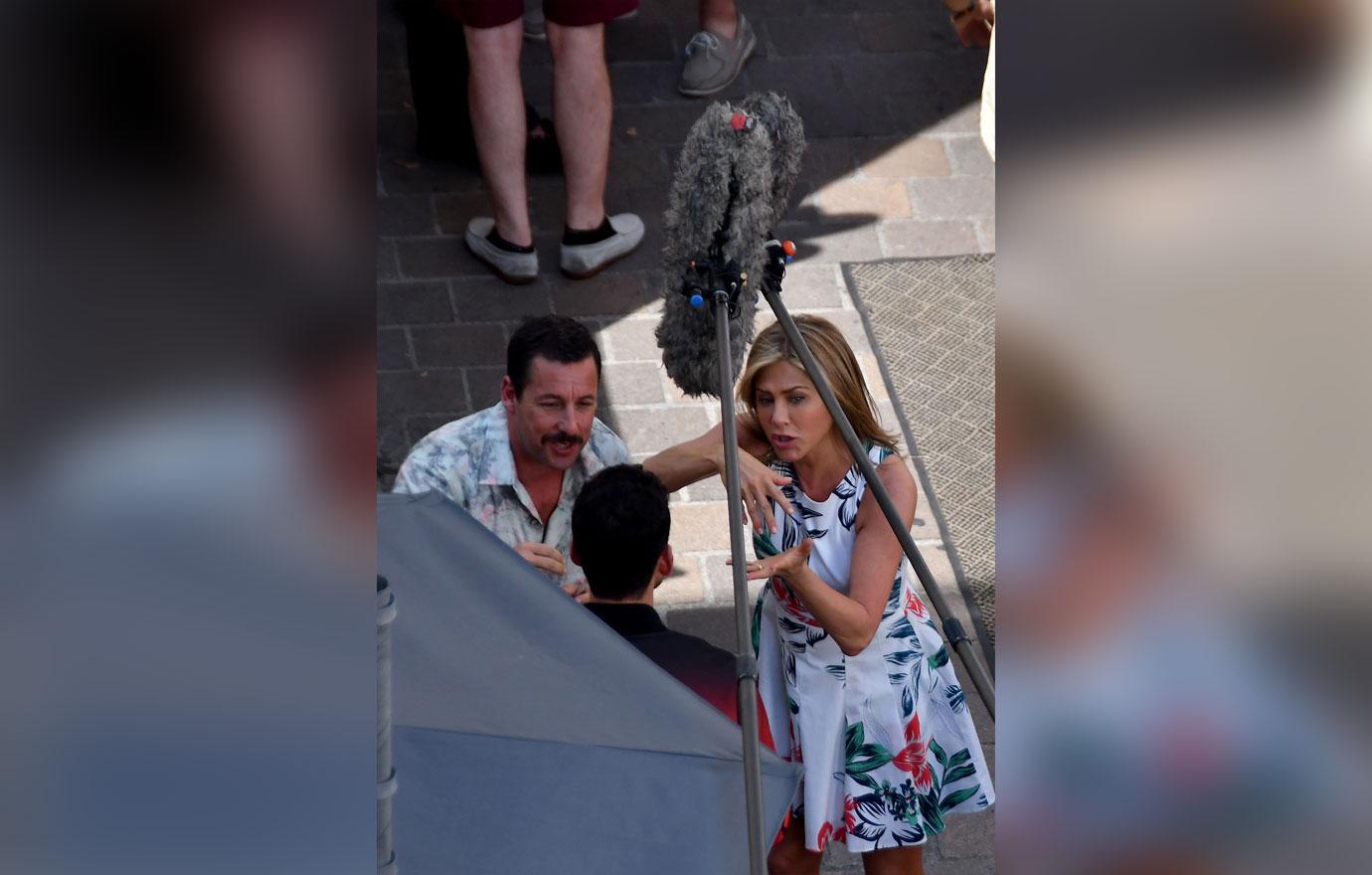 That could explain why Jennifer and Adam were snapped on the set on Monday looking frantic and slinking behind corners and trying to keep as low a profile as possible.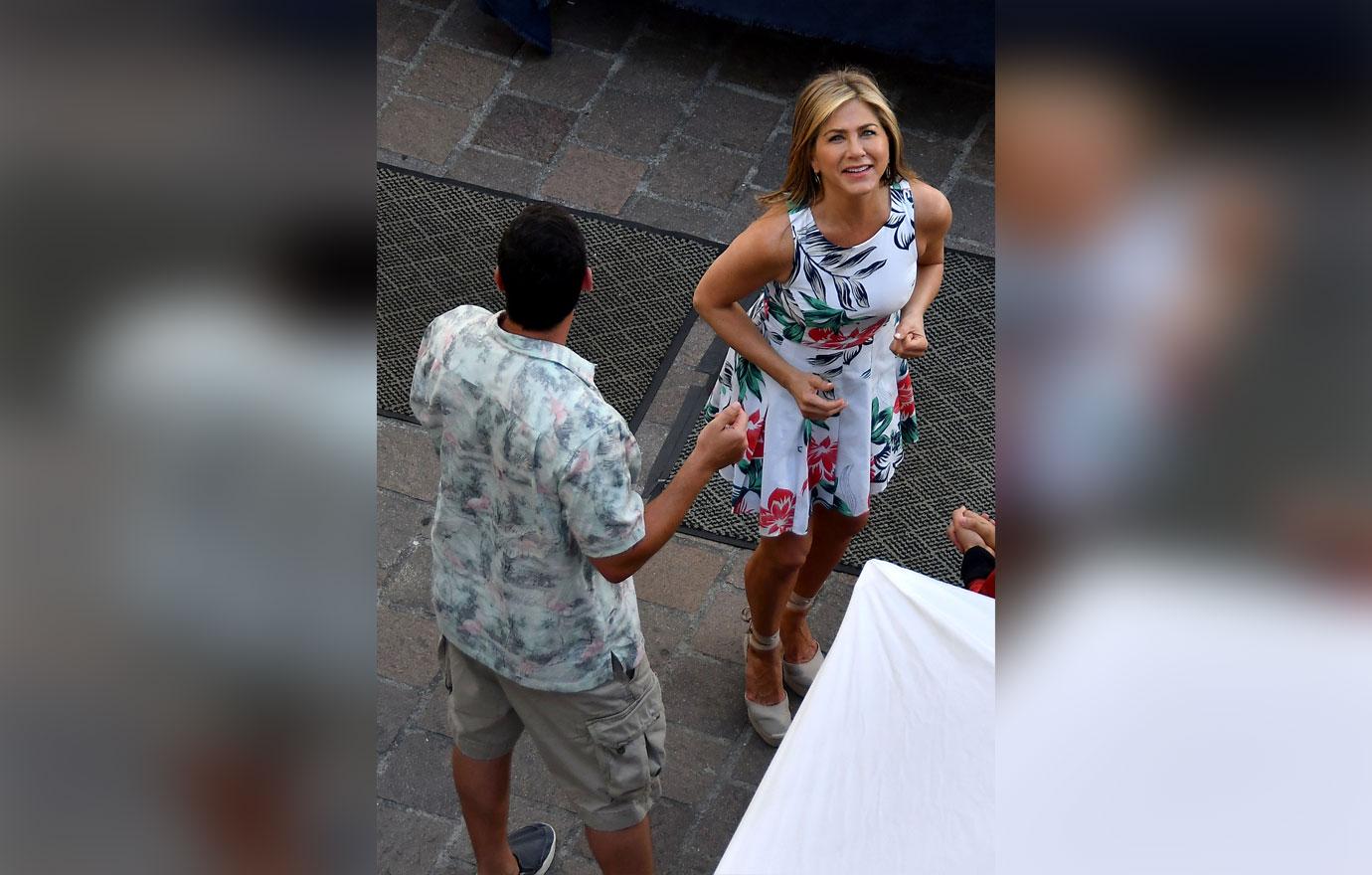 Despite the fact that their characters' vacation goes horribly awry, the actors were spotted laughing it up as they scurried across the set this week.
Article continues below advertisement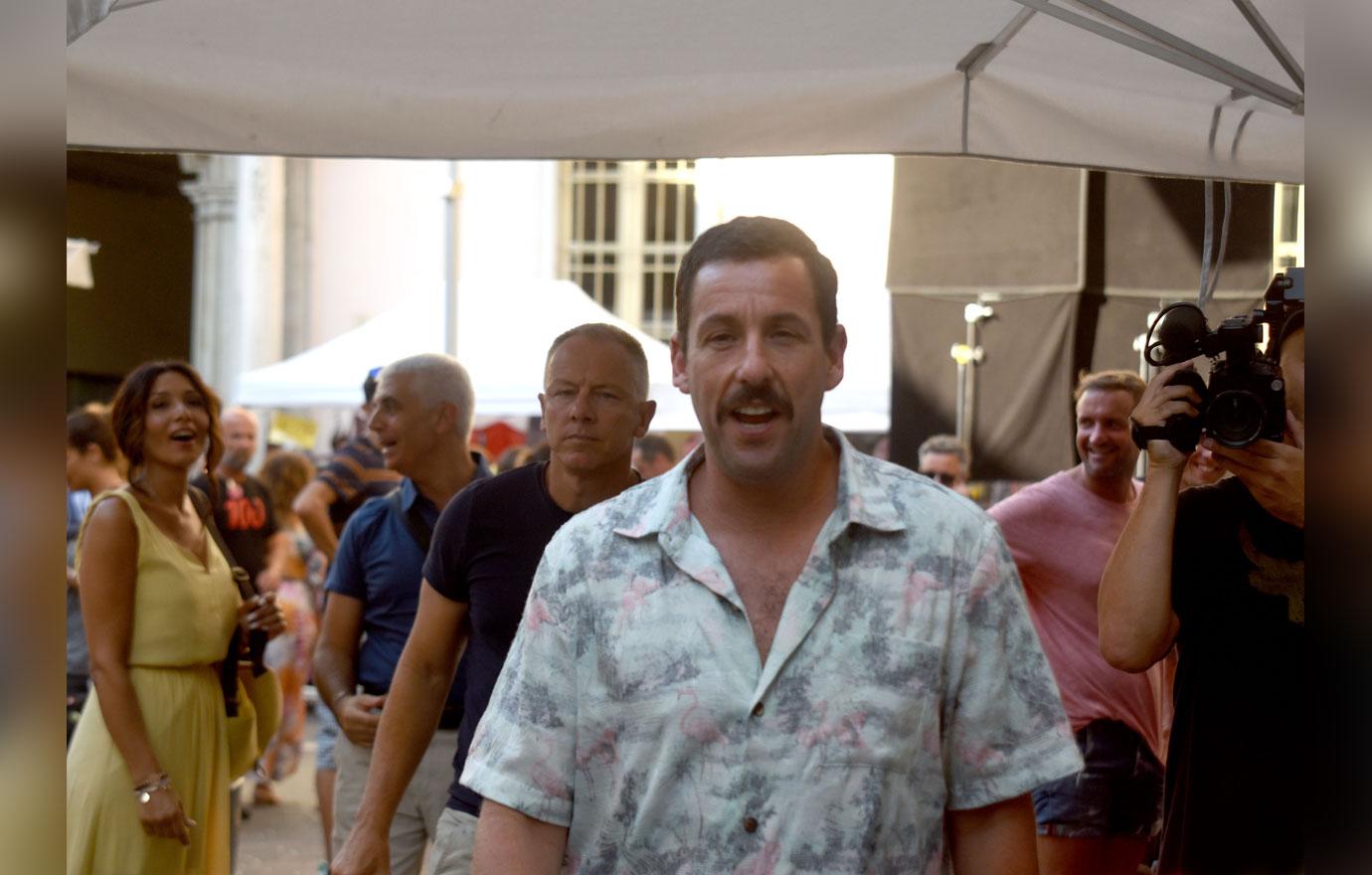 Adam was especially having a good time. He told ComingSoon about how much he loves shooting in Italy. "I love Italy. I was here with my wife a year ago and loved it so much I brought the kids with me this time and an entire movie crew… great food, great people, great family life." Murder Mystery will be released on Netflix in 2019.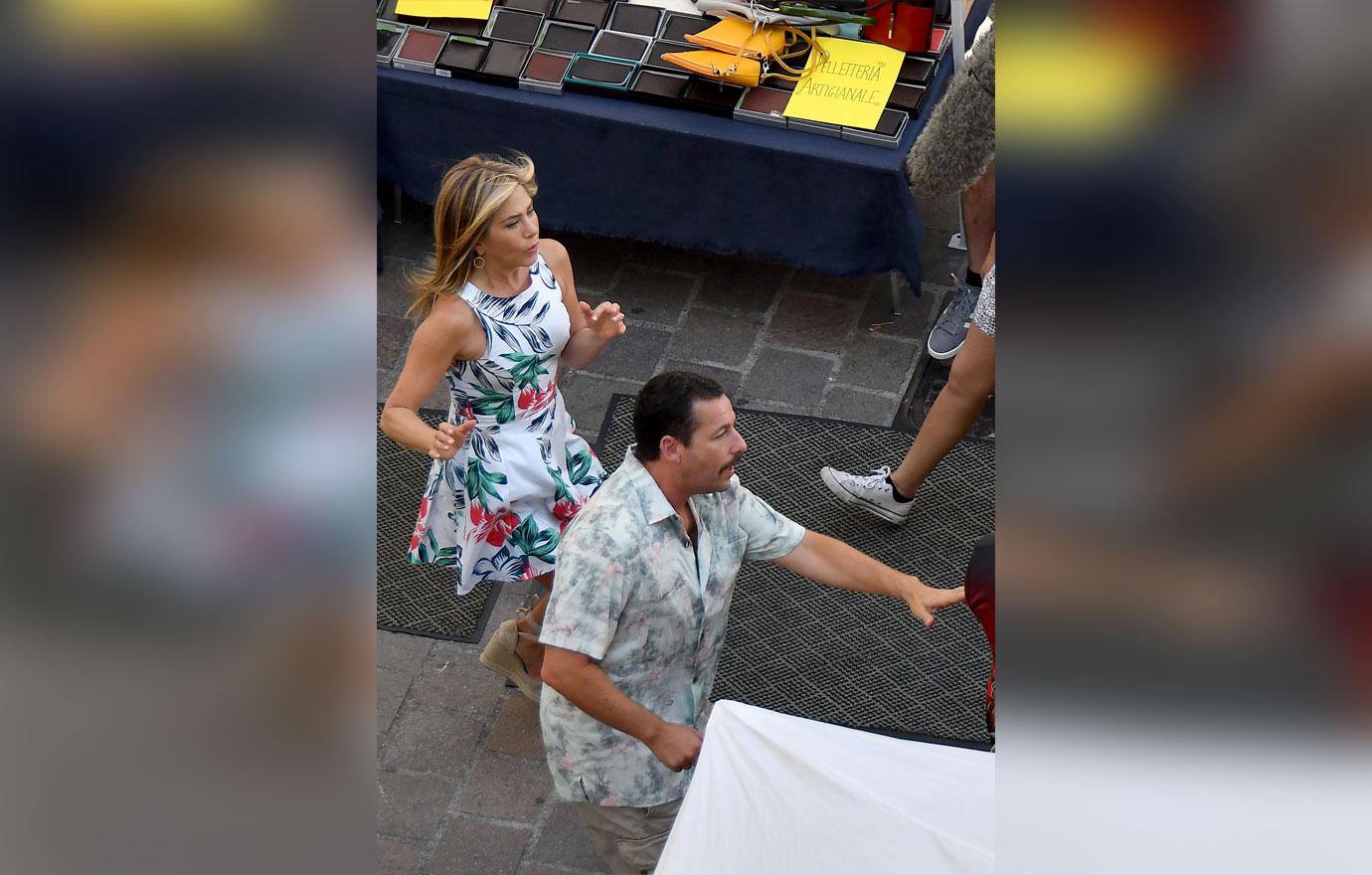 Are you excited to see Jennifer and Adam reunite on screen? Sound off in the comment section!