PHOTOS
Melissa Benoist Has Some Laughs On 'Supergirl' Set In Vancouver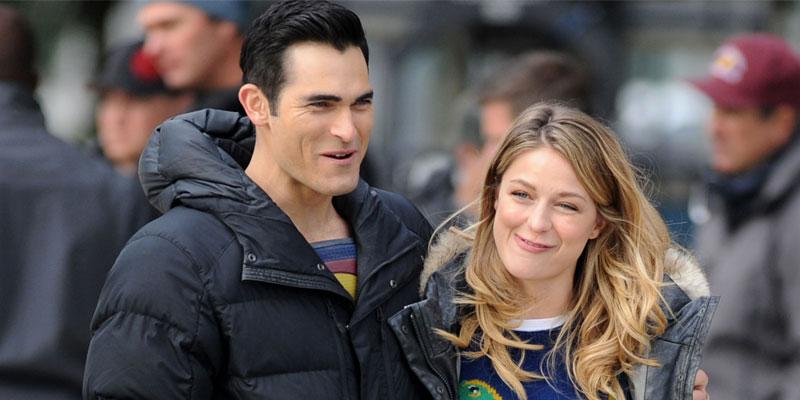 Article continues below advertisement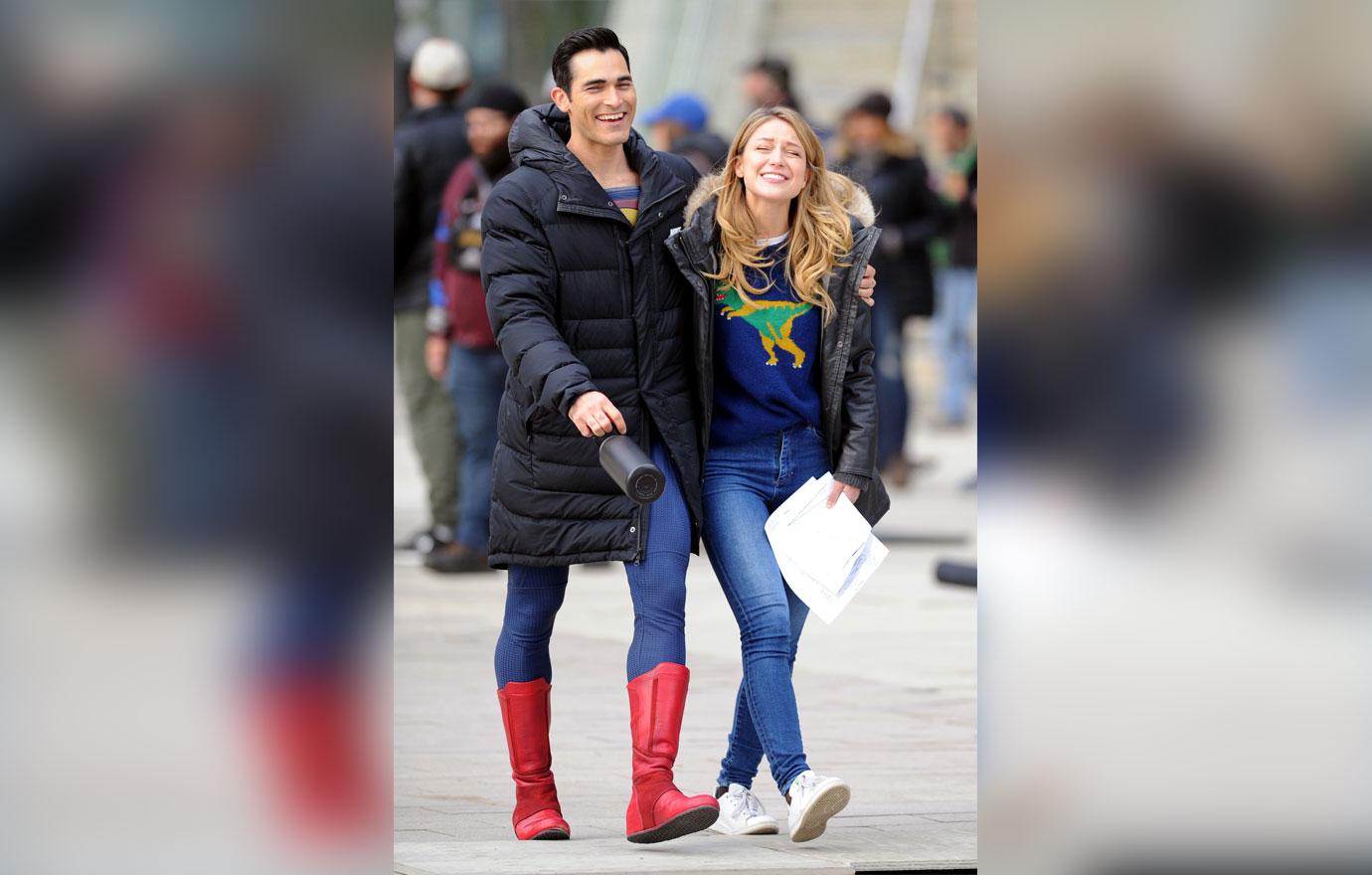 Tyler and Melissa took a break from filming some high-flying scenes in Vancouver, Canada. They shared some giggles as they were spotted walking back to their trailers after rehearsals.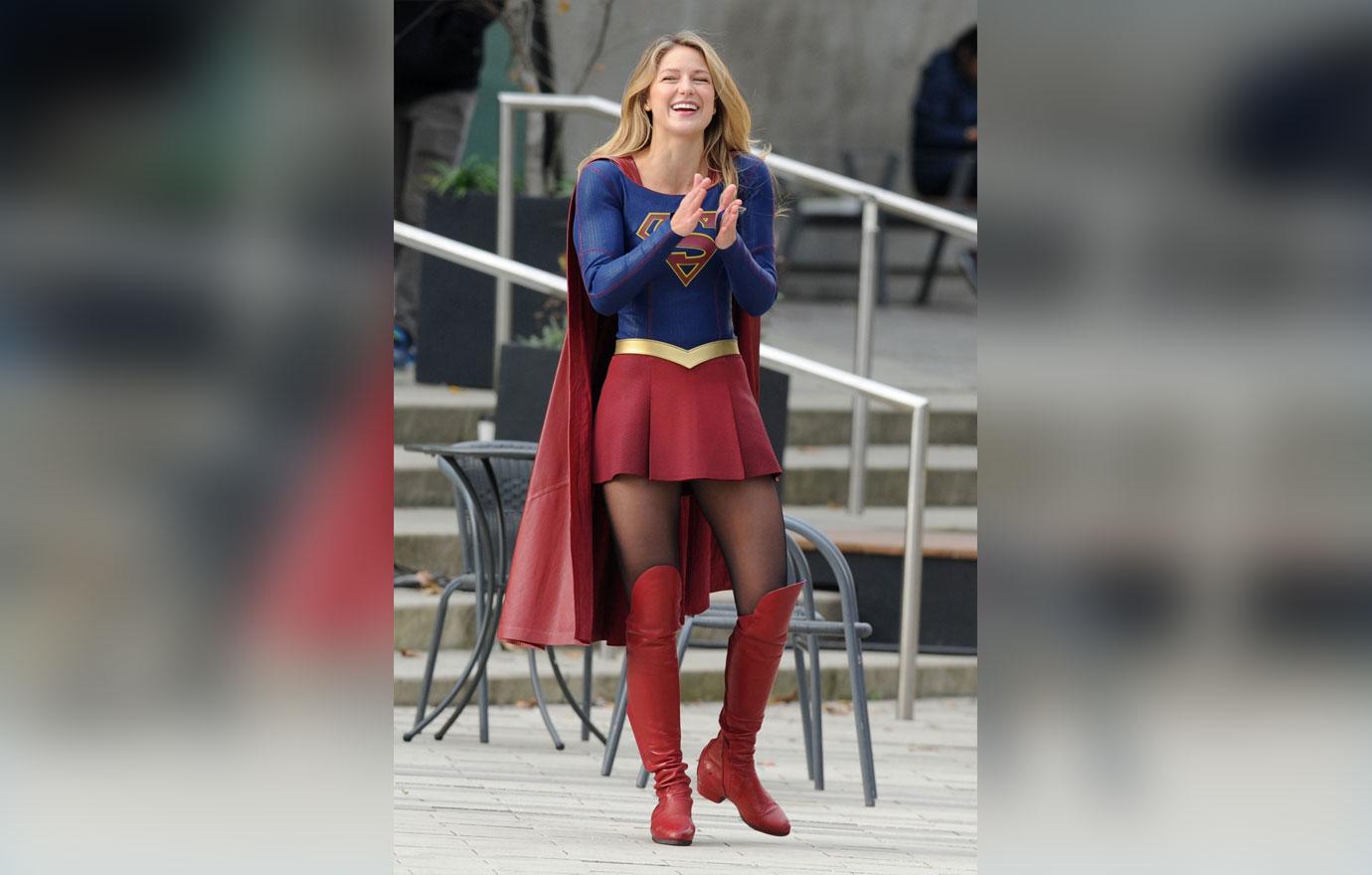 The 30-year-old donned her full Supergirl costume — complete with the red knee high boots, red skirt, blue top and long cape.
Article continues below advertisement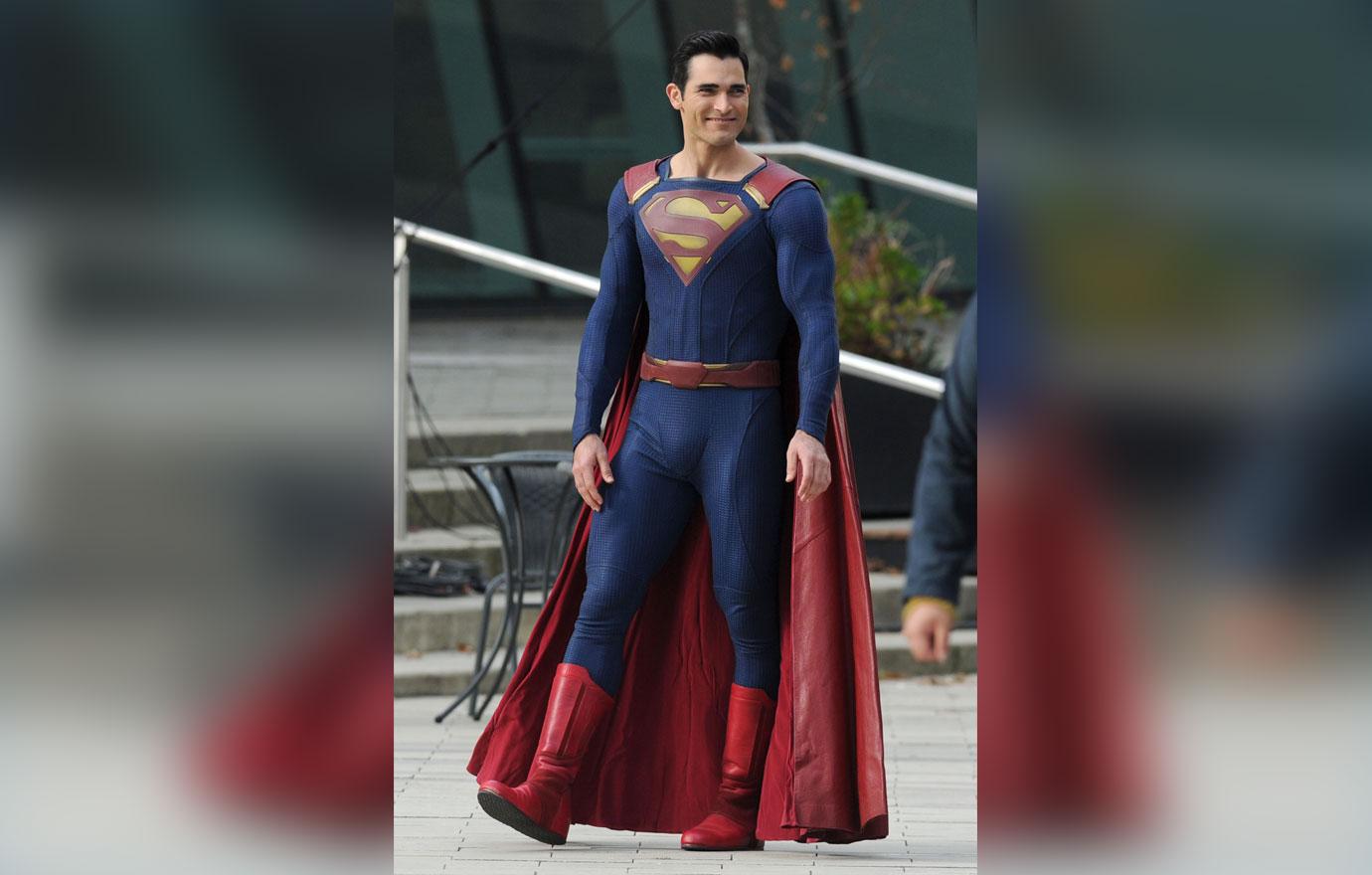 Tyler plays famed crimefighter and Kryptonian, Superman in the episode. He rocked the iconic blue suit and flowing red cape.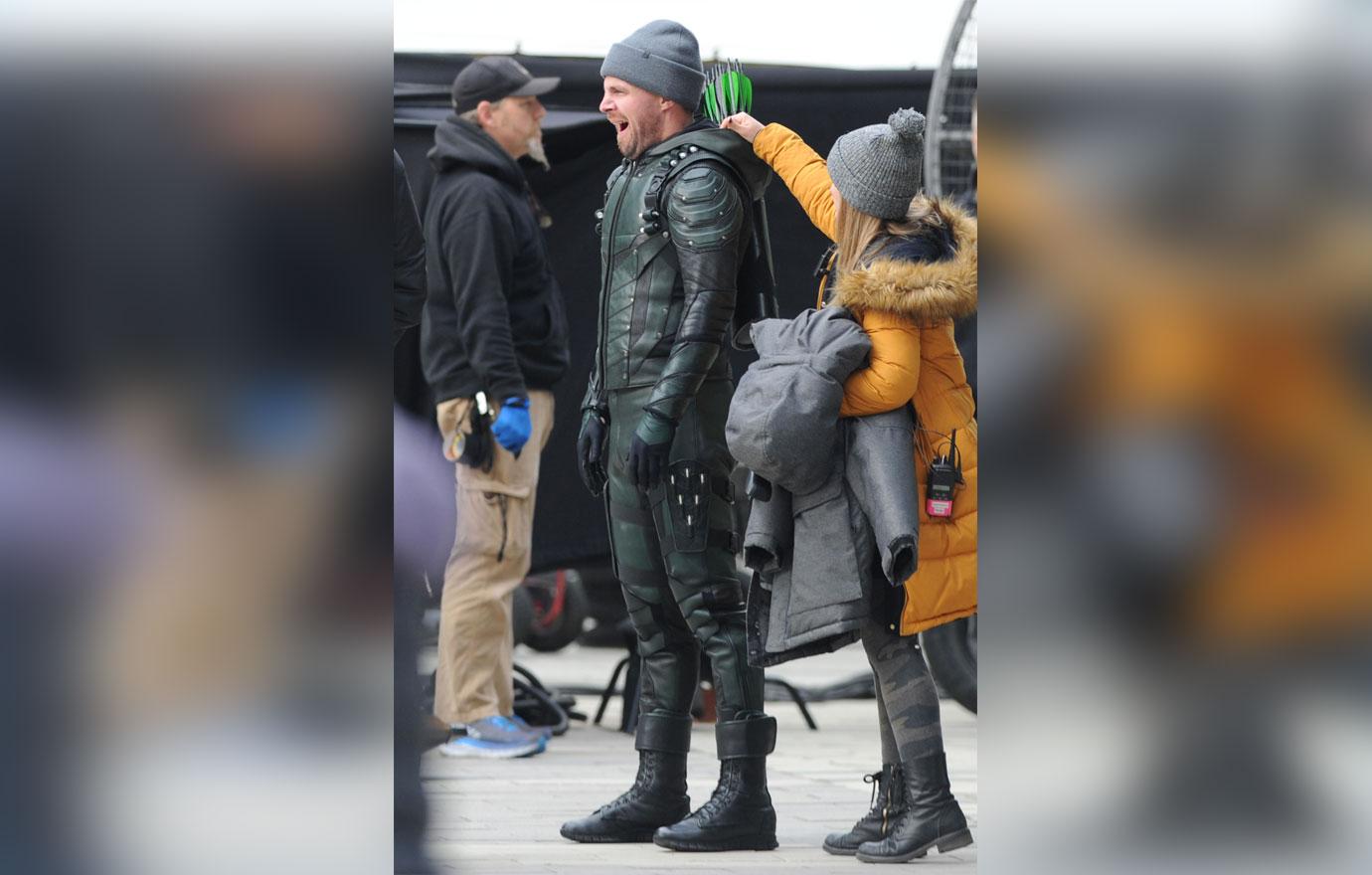 Stephen was ready to shoot in his Green Arrow costume. This is the fifth "Arrowverse" crossover event since the shows, Supergirl, Green Arrow and The Flash all premiered on the CW. The "Arrowverse" universe consists of all of the DC superhero dramas on the network.
Article continues below advertisement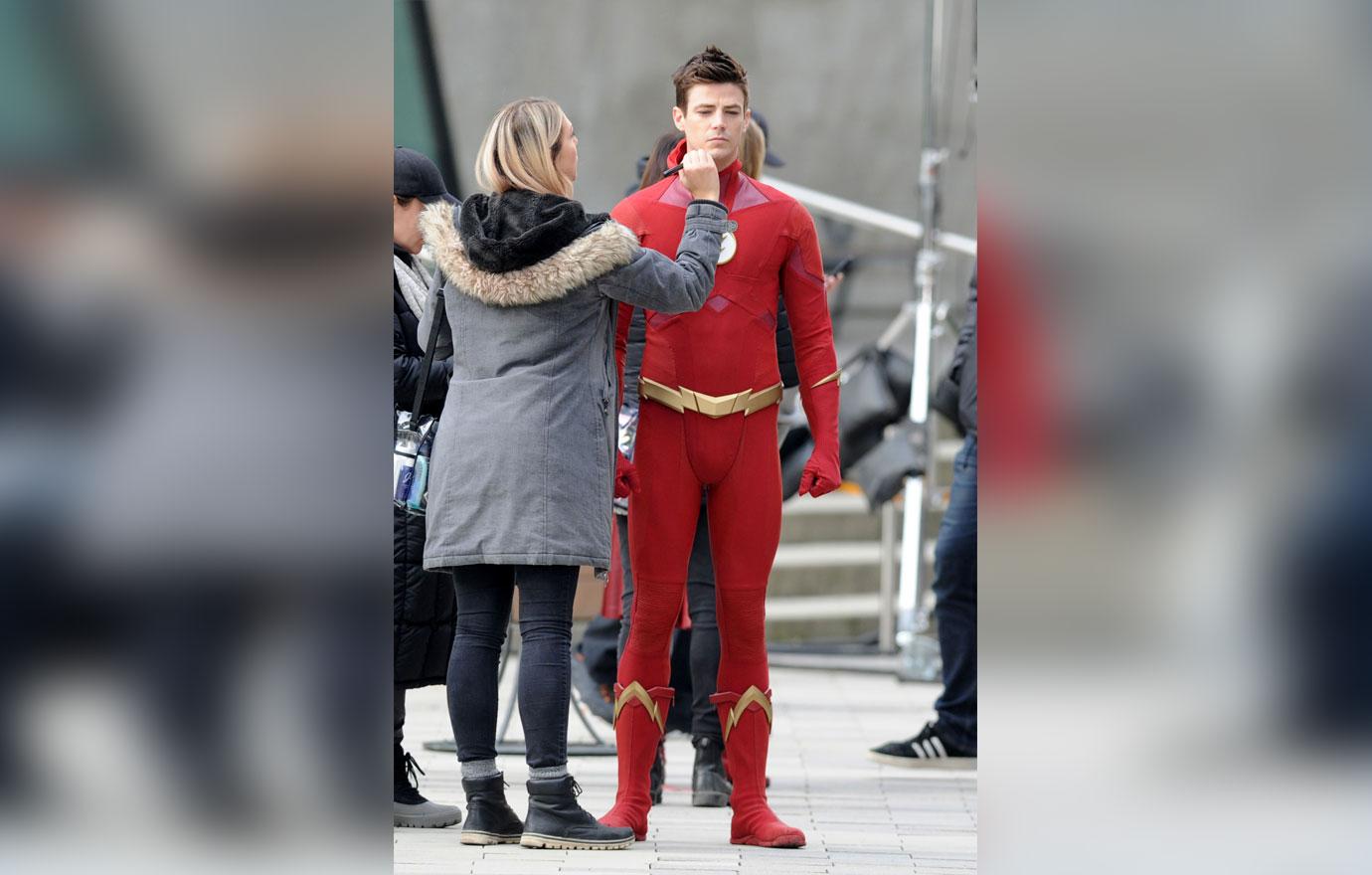 Grant got his makeup touch-up while sporting his red and yellow spandex Flash bodysuit. Ruby Rose is also set to make her debut in the episode as Batwoman as well as Elizabeth Tulloch coming on as Lois Lane.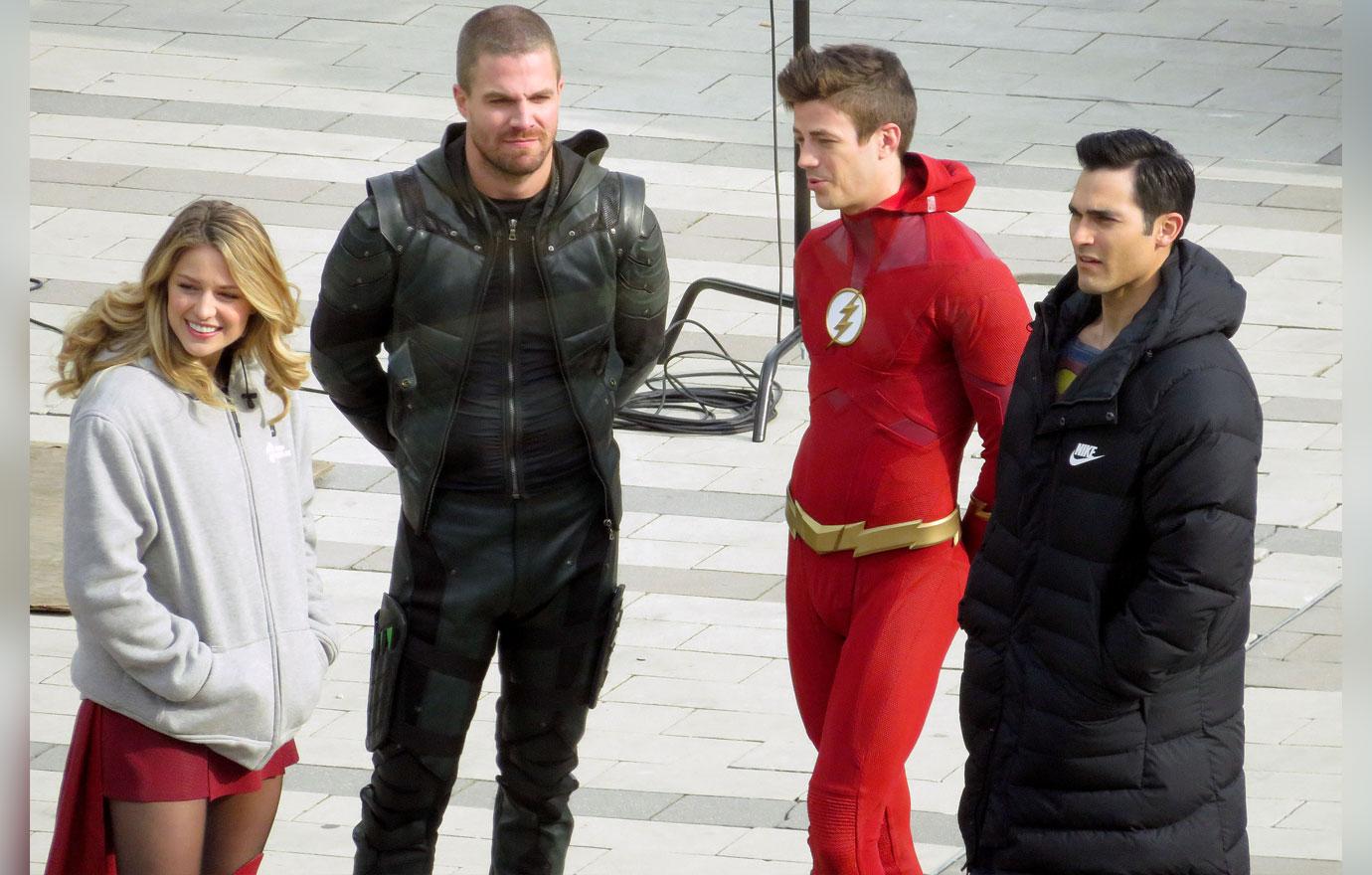 The three-night Elseworlds event will start with Supergirl on Sunday, December 9, before carrying over to December 10's Arrow and December 11's The Flash.
Will you be watching the big crossover event? Let us know your fave superheroes in the comments below!