PHOTOS
Tyga Supports Friend Alec Monopoly At His Art Unveiling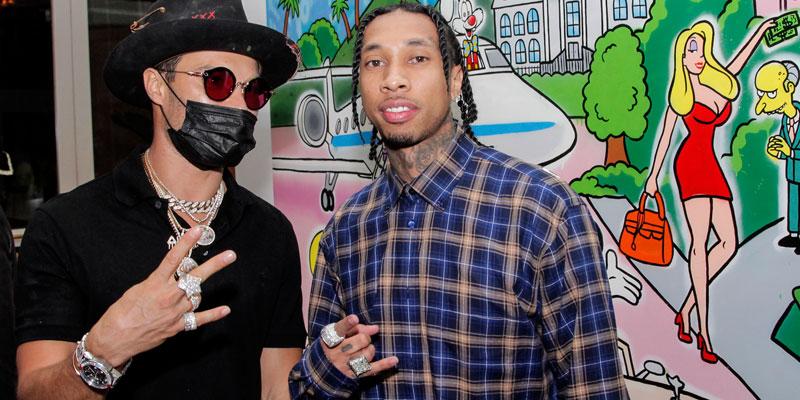 Tyga came out to join his friend, New York City-based graffiti artist, Alec Monopoly at his art installation unveiling at the Beverly Hills Hotel in California last night, November 4. The "Alec x Beverly Hills Hotel" capsule collection us the luxury hotel's first ever artist collab and on-site art installation. Keep reading to see more details.
Article continues below advertisement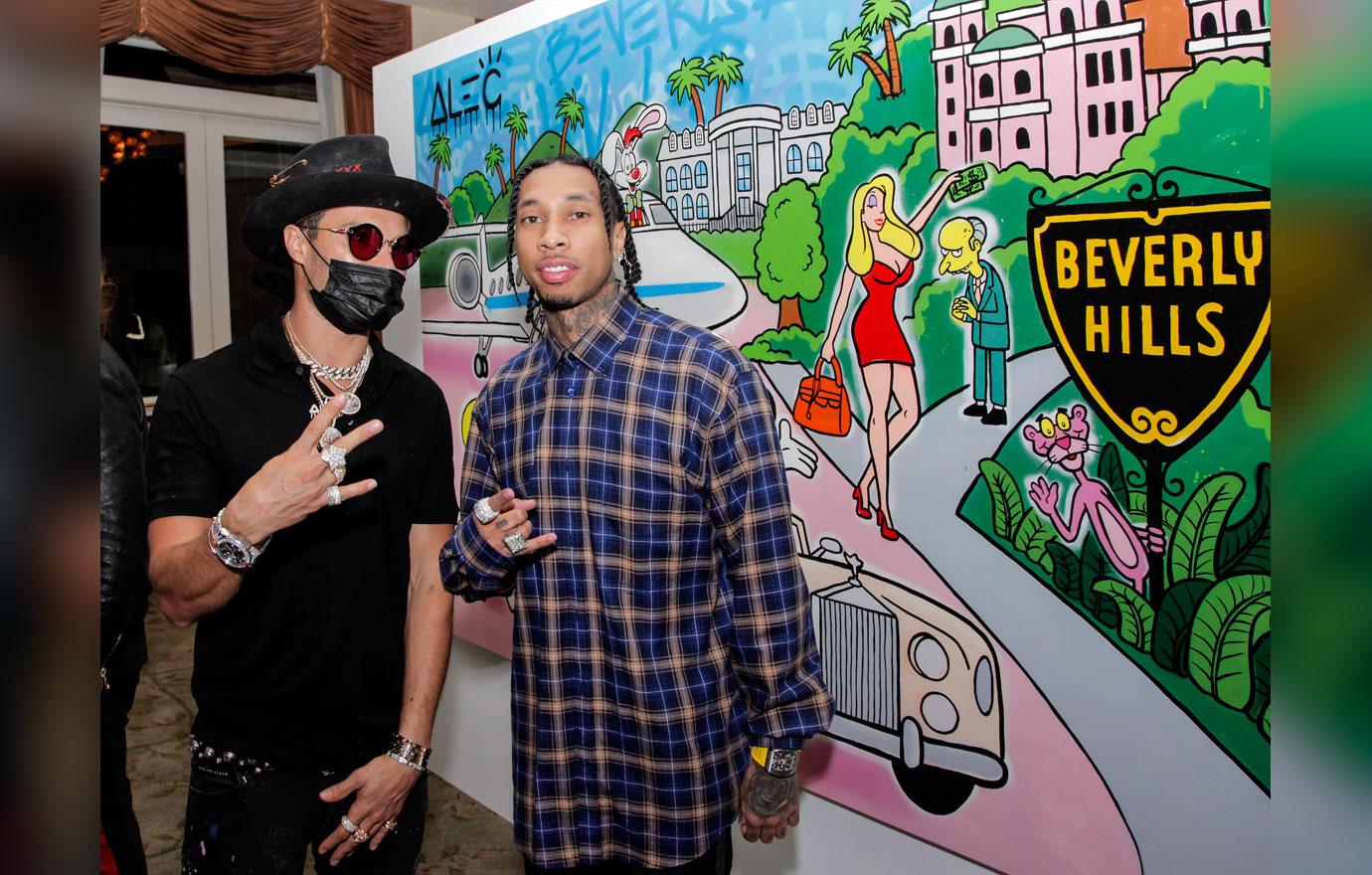 The installation will be at the Beverly Hills Hotel starting on November 4 and can be viewed until its closing on December 4.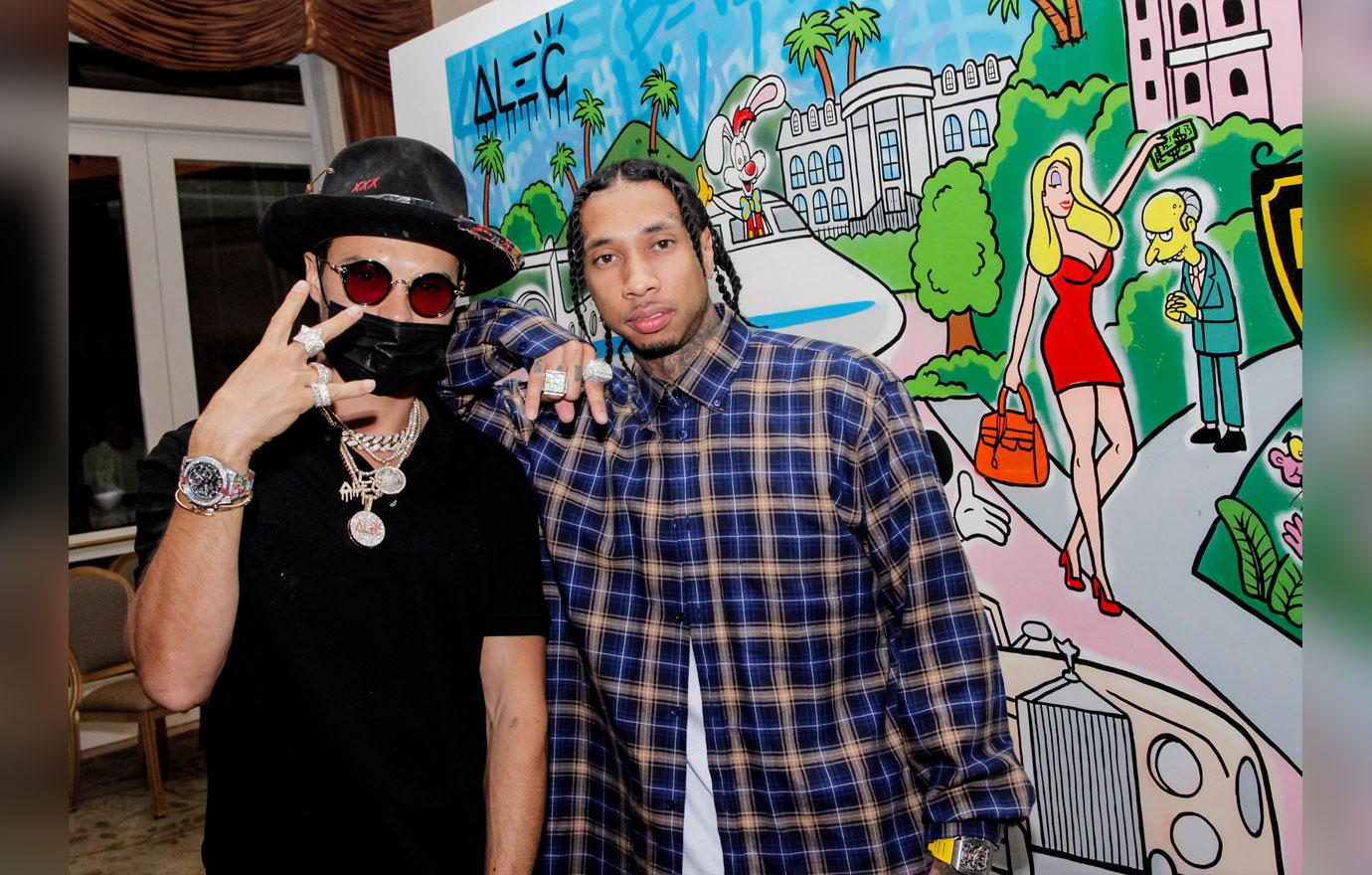 The 32-year-old will be inserting large sculptures of his famed artwork of cartoon characters like Richie Rich and Monopoly Man. The figures were created to complement the hotel's well-known pink and green decor.
Article continues below advertisement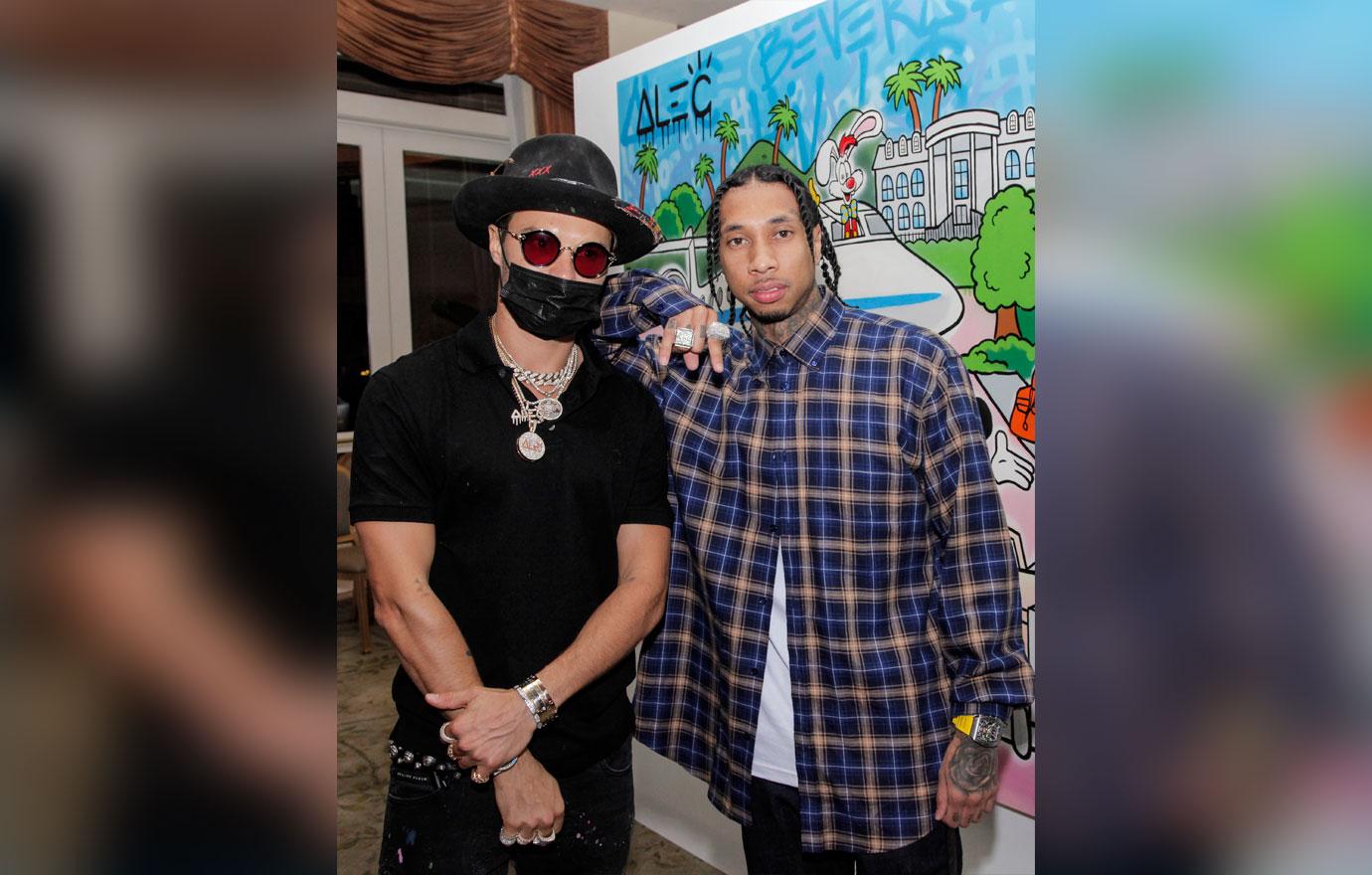 Along with the hotel's changing graffiti interior design, Alec will also be launching his "Art Toy" collection. The line will include a series of limited-edition skateboard decks, Nick Fouqet top hats, and a Modernica fiberglass chair.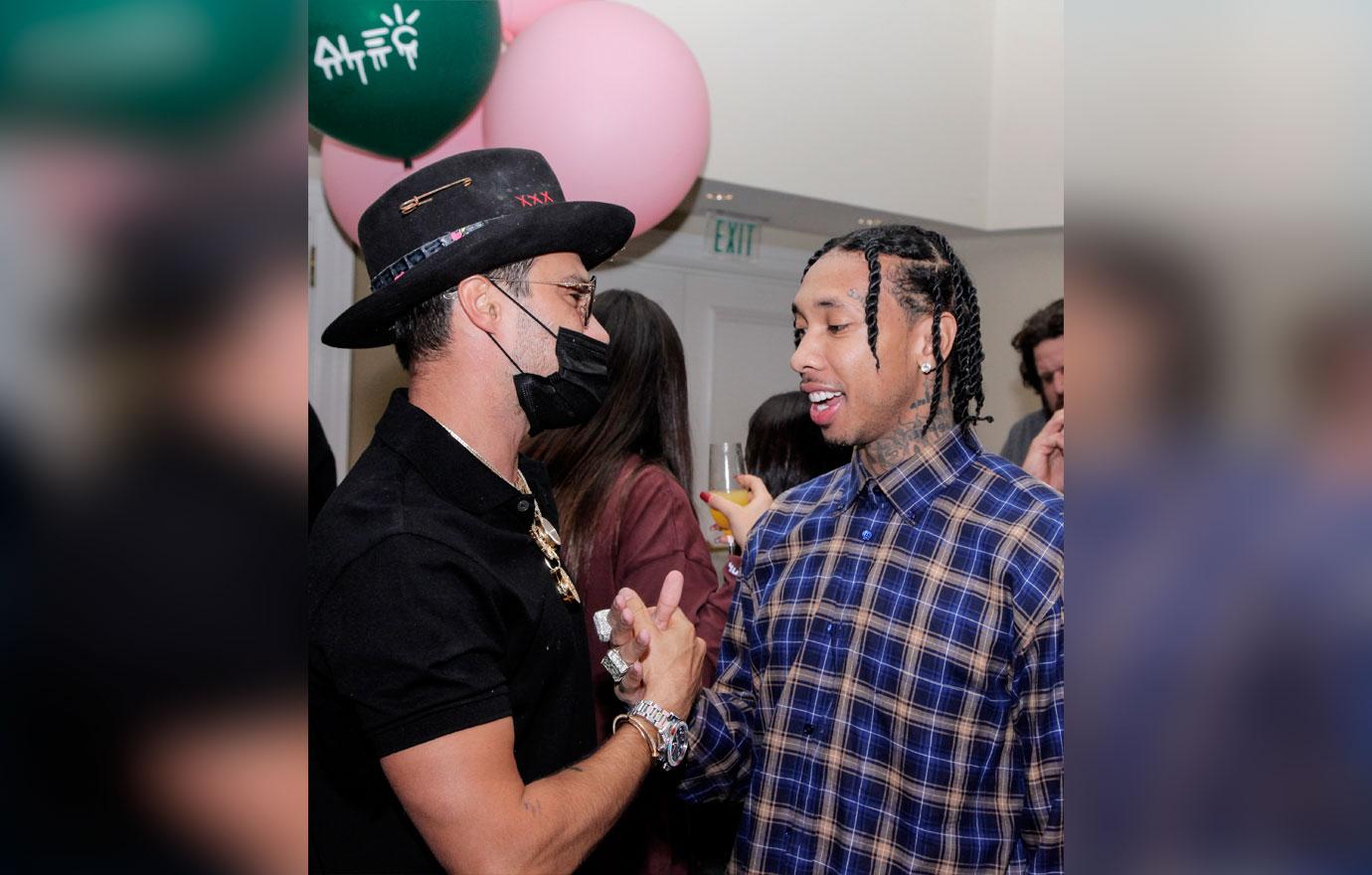 The collection is priced at a range from $500 to $2,000. Alec talked to Haute Living on why he picked the iconic hotel for his installation. "The hotel truly inspired me with its beautiful colors and landscape … it's honestly a sanctuary of peace and happiness! I created my first work on canvas inspired by the hotel 3 years ago..."
Article continues below advertisement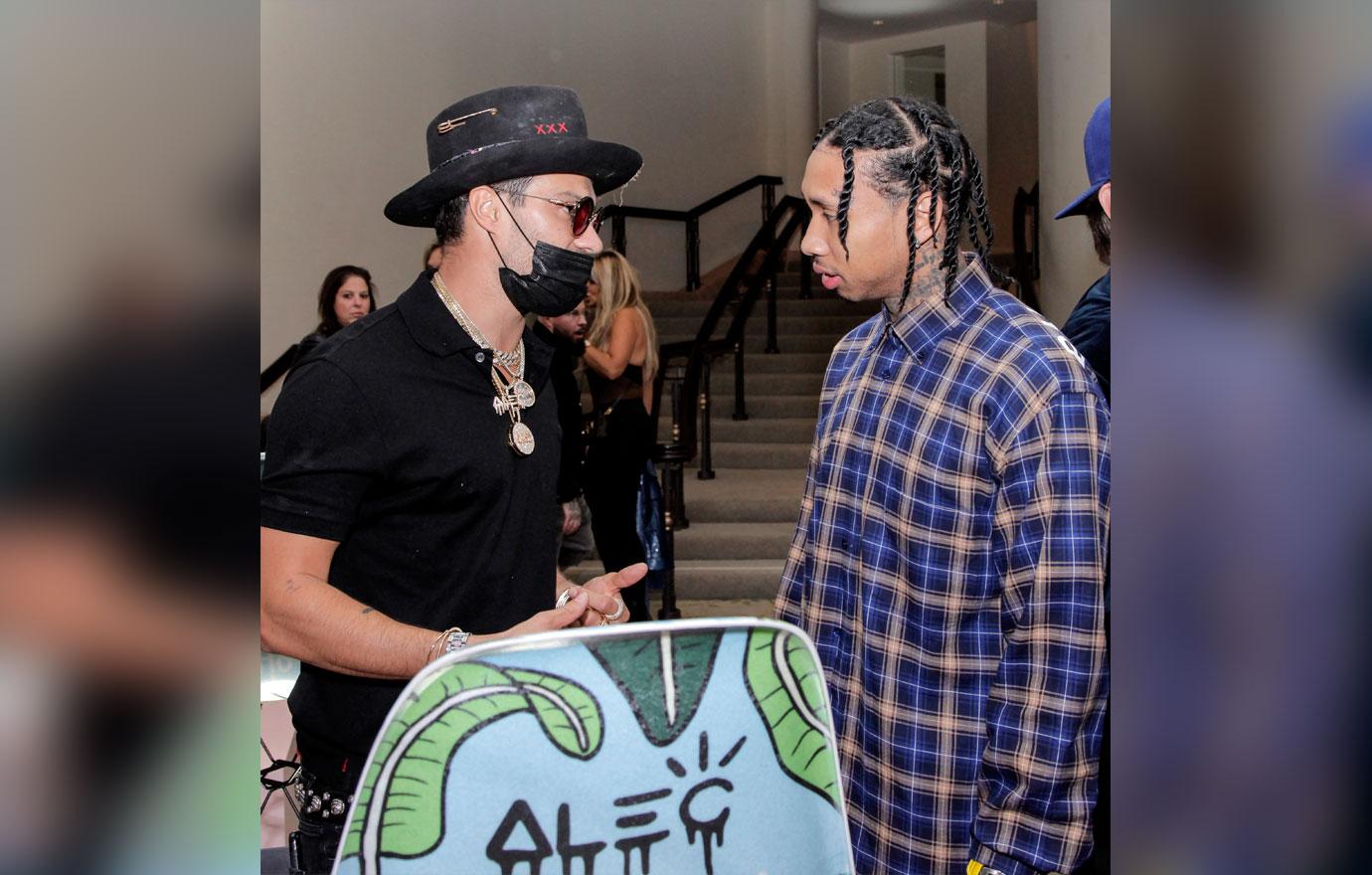 Alec is known for his urban-style artwork and the way that in ever photo he takes, he always covers his mouth with his hand or with a mask. This creates an air of mystery surrounding the artist's real identity. Tyga has been a long-time BFFs with Alec and they were spotted together earlier this year at Cannes Film Festival.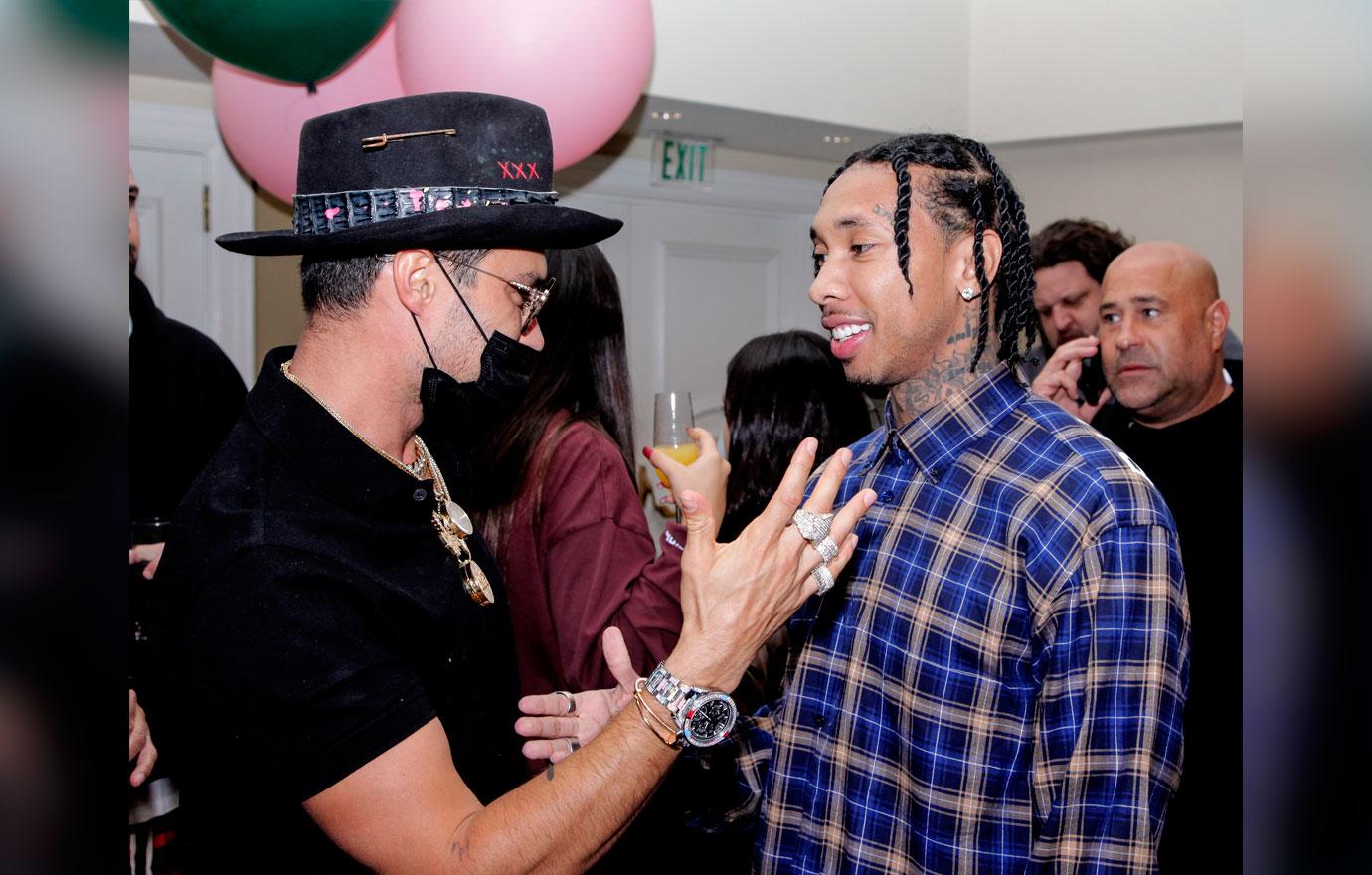 Will you be heading out to Beverly Hills to see Alec's work? Let us know your thoughts in the comments below!