PHOTOS
Pierce Brosnan in Alleged Attack on Photographer!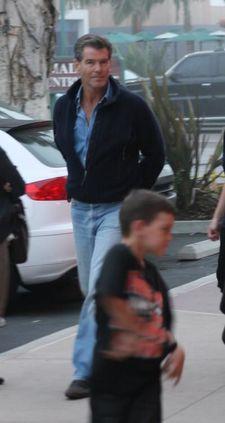 What started out Friday night as a pleasant evening at the movies with his son could turn into some legal hot water for former James Bond Pierce Brosnan, who allegedly assaulted a photographer outside the theater.
OK! spoke to Blair Hanson from the Ability Films agency, who works with Robert Rosen, the cameraman involved in the alleged incident.
"My friend Rob was keeping his distance and saying nice things to Pierce like "I love your movies.'" claims Blair. "Pierce was just fake smiling and then went right in his face."
Article continues below advertisement
Blair continues, "Pierce said to him 'Why don't you f*** off, mate!' And he started to fight with him," he laughs and added, "my friend said he instinctively just hit him in the balls."
Calls by OK! to reps for Pierce have not yet been returned.
A police report has been filed against the actor and more info should be released later today regarding the incident.
By Jocelyn Vena