PHOTOS
Pink Has The Best Response To A Fan Who Dissed Her Super Bowl Performance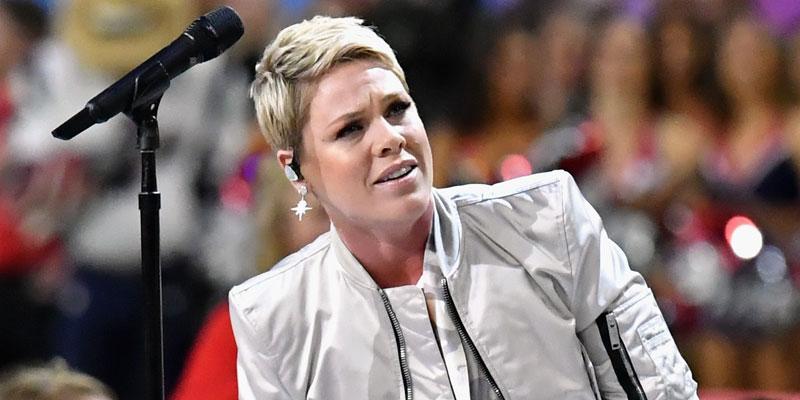 Do not come for Pink, or you will be shut down! That's the lesson one poor Twitter soul learned on Sunday night, when he criticized the "Wild Hearts Can't Be Broken" singer's national anthem performance at the Super Bowl. Click through to see Pink's epic take down!
Article continues below advertisement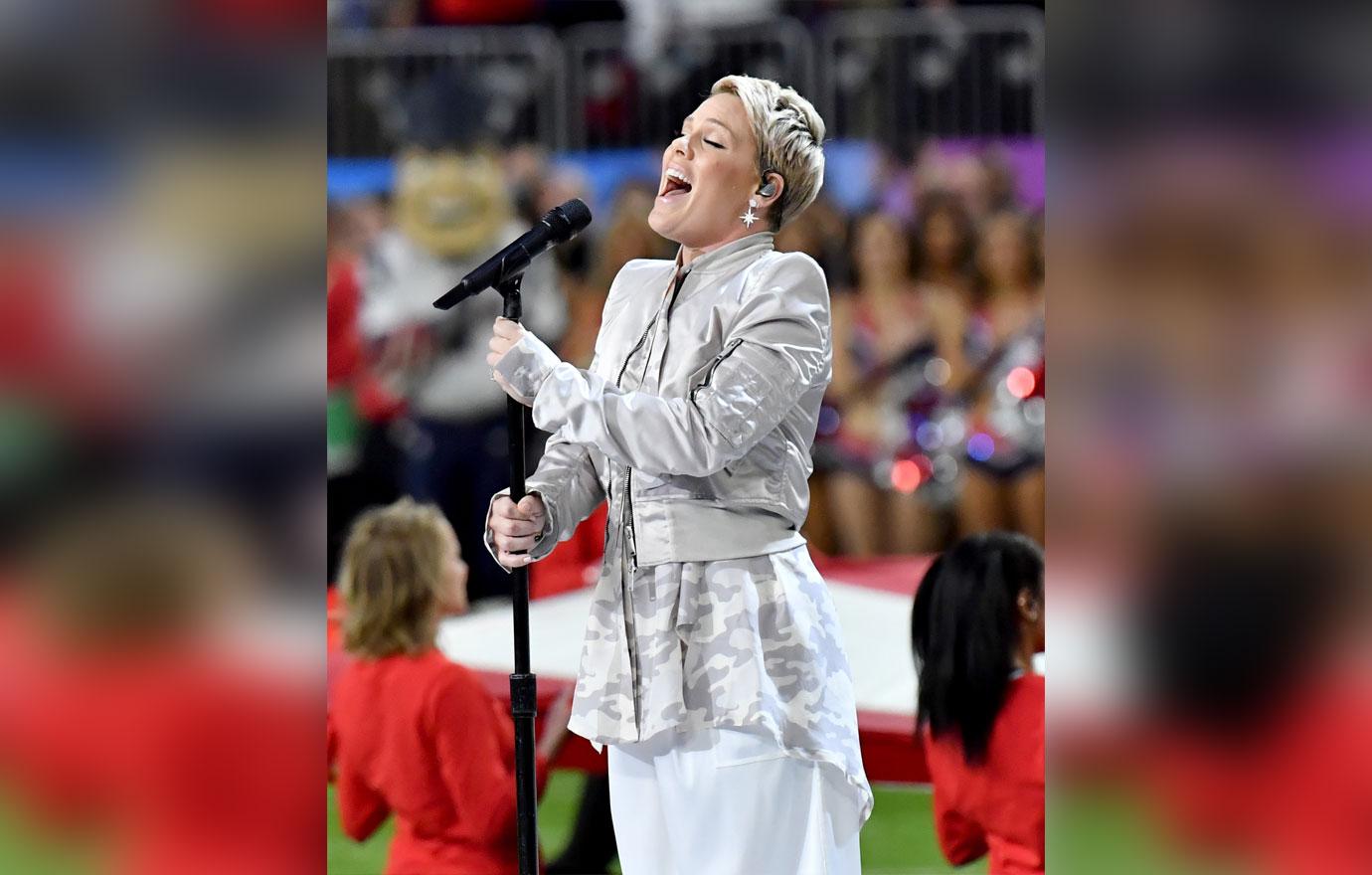 "If I've said it once, I've said it 1000 times. Pink sucks and if you like her singing you're dumb #SuperBowl," a Twitter user wrote.
Pink spotted the tweet and replied, "Yeah but at least I suck while singing our countries national anthem, and you just suck by yourself on a dirty couch."
Article continues below advertisement
While singing the national anthem at the Super Bowl is high pressure for any singer, Pink had major disadvantage: she had the flu! Yet she still managed to pull of the performance, and most celebs agreed she did a flawless job.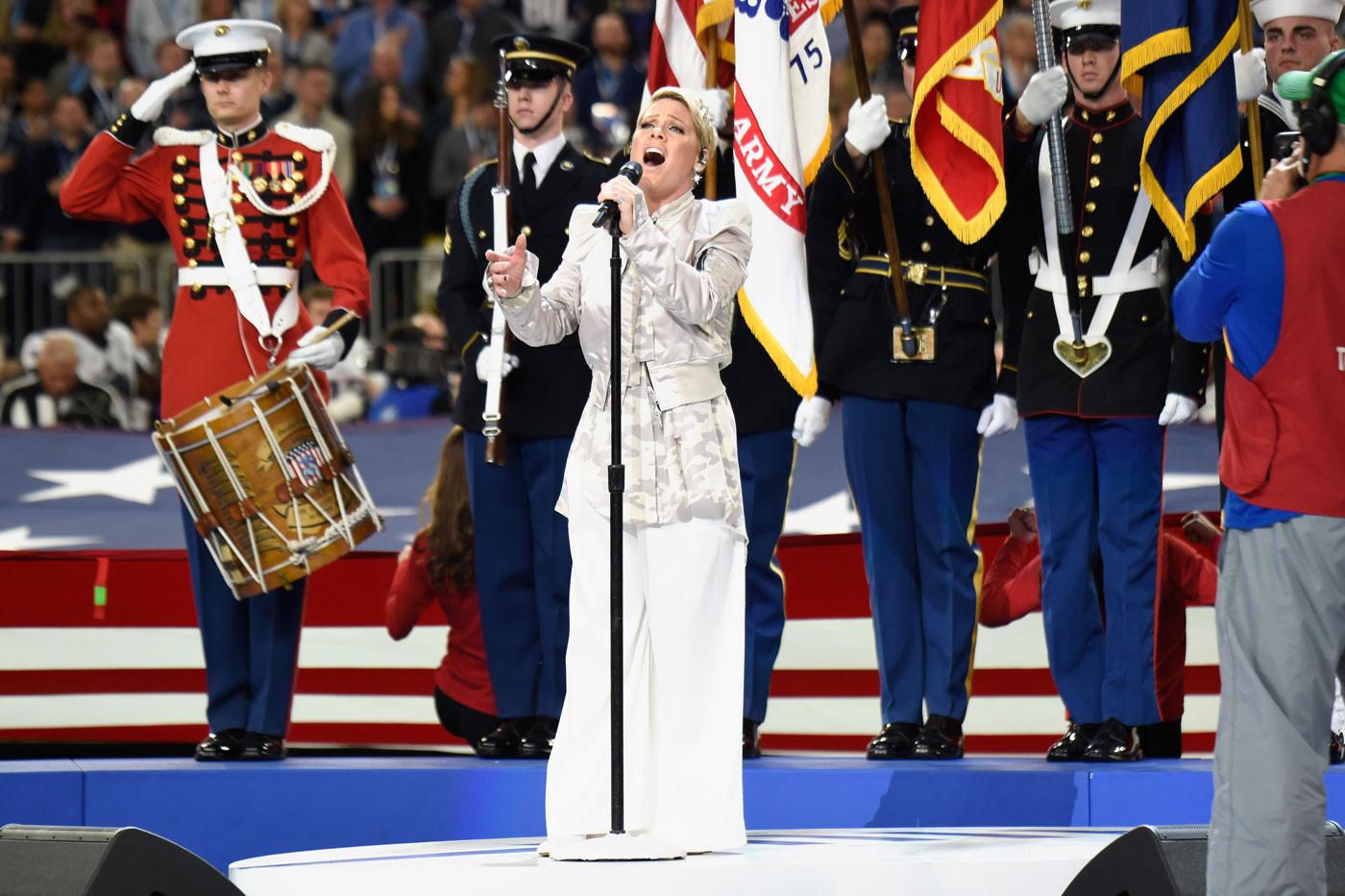 #SuperBowl52 @Pink just killed it!! Best I've ever heard!" Sheryl Crow wrote.
Article continues below advertisement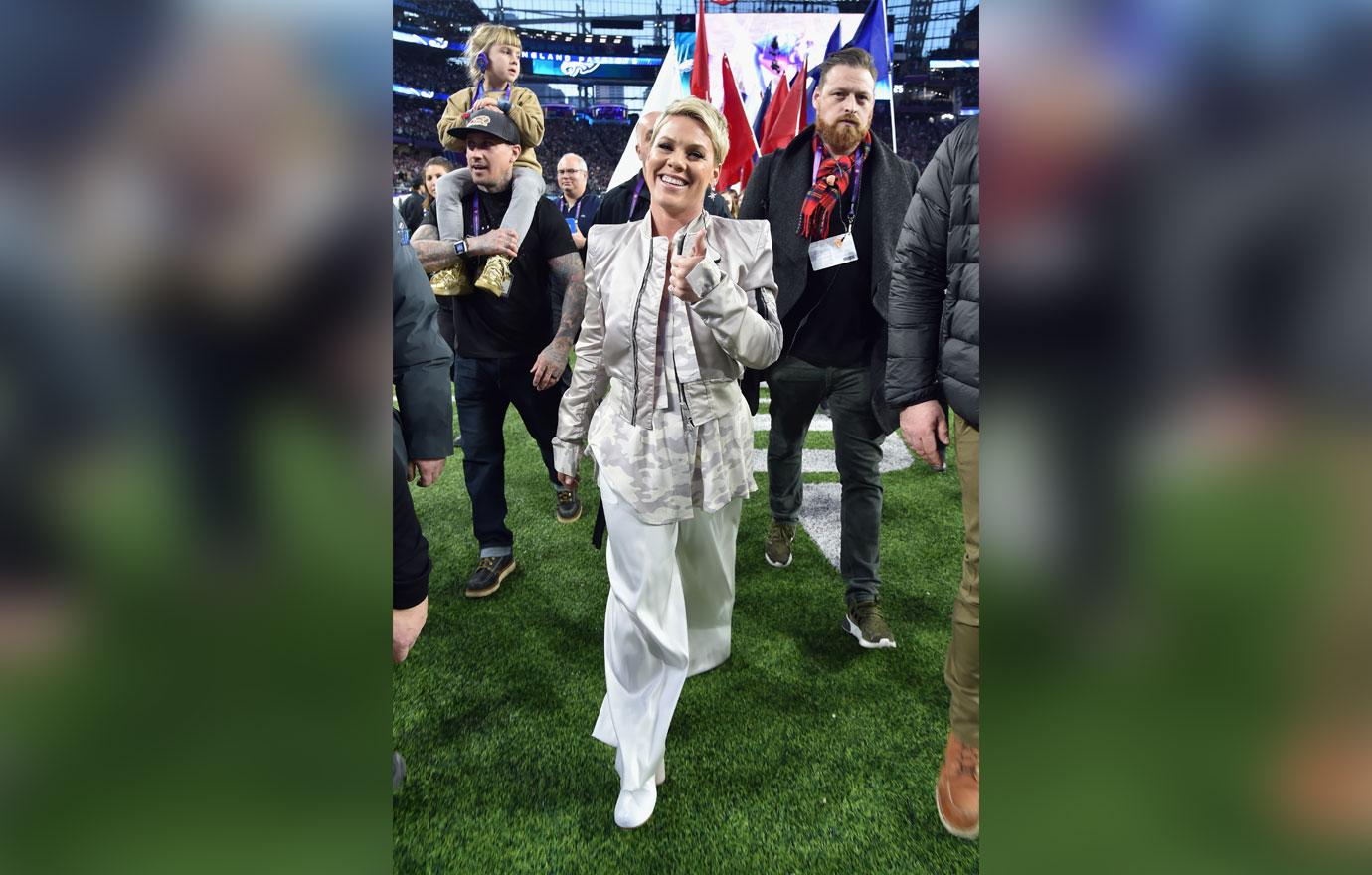 ".@Pink, you are amazing. Always," Ellen DeGeneres tweeted.
After the song, Pink thanked fans for their support. "All of your prayers and well wishes and candles got me through today. Thank you so much for all the love and support. We heart you. #SuperBowl2018."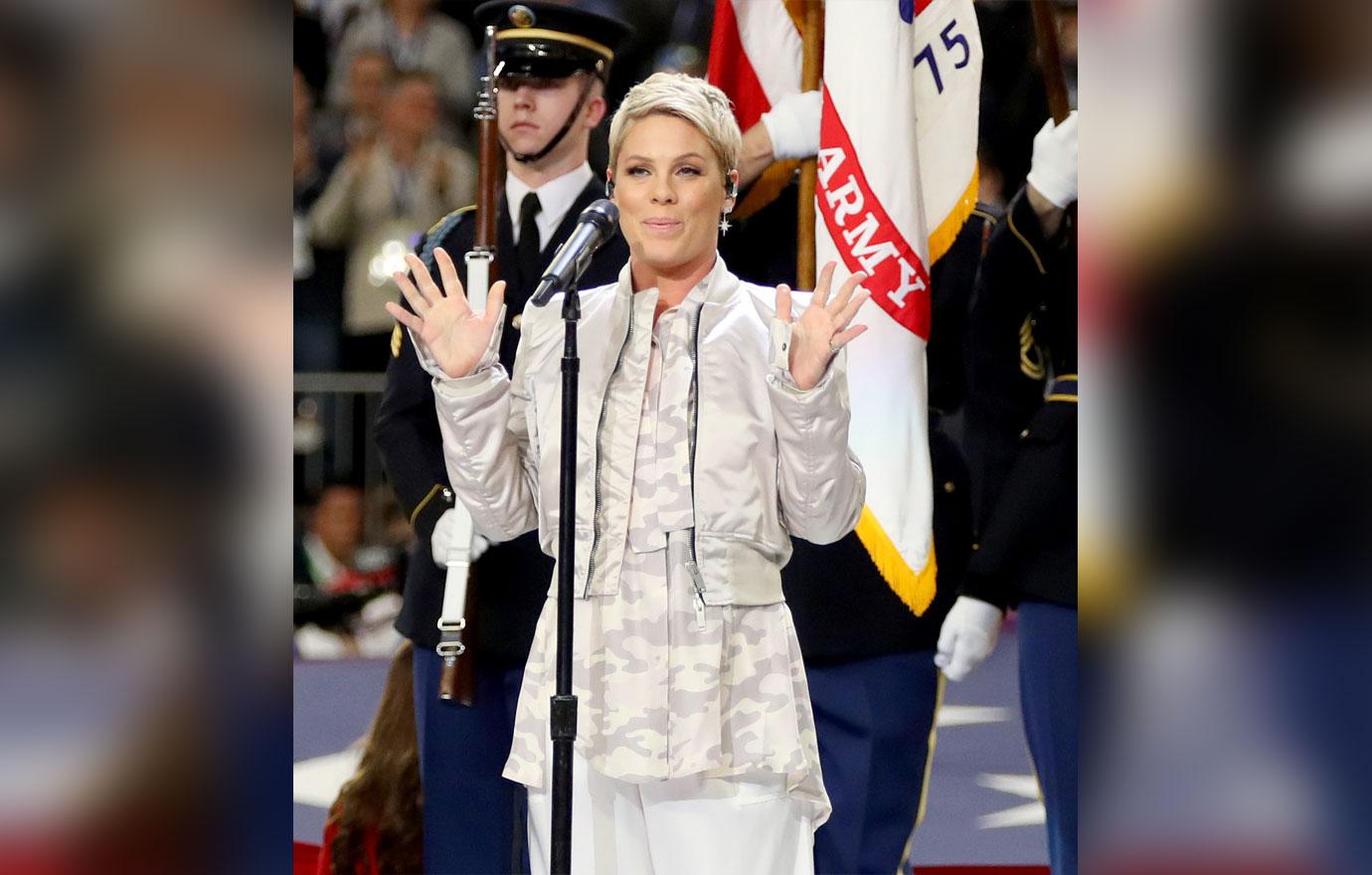 What did you think of Pink's Super Bowl performance? Sound off in the comments below!