PHOTOS
Plastic Babe! Ariana Biermann Copies Kylie Jenner And Fills Her Lips, Doctors Claim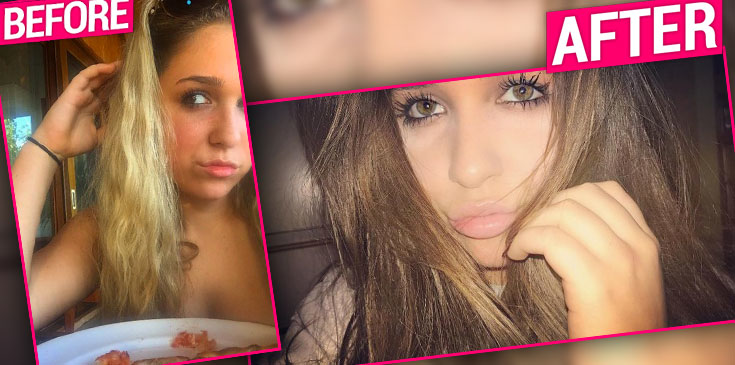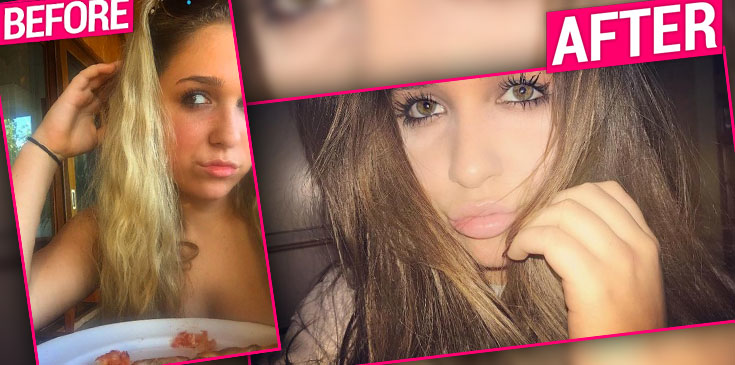 All duck (lips) or no dinner, that's probably what Kim Zolciak Biermann's daughter Ariana is living by these days. The 15-year-old girl is suspected to have her lips plumbed.
Article continues below advertisement
Ariana has probably found in Kylie Jenner an inspiration for her latest photo-shoot/make over. The teen's lips looked fuller as she posed for the camera.
Ariana took to her Instagram to share a few photos from the shoot, she got thousands of likes but not all her fans liked the look. "Fillers must run in the family," one follower commented.
Article continues below advertisement
According to Radaronline.com's sources, Ariana has probably gone under the knife to get the Kylie lips.
Dr. Zara Harutyunyan confirmed to Radaronline.com that Ariana has had her lips done. "Other than that, looks like she has a really good glam team for hair and makeup," Dr. Zara added.
Article continues below advertisement
Another doctor gave another insight on the teen's lips saying, "In my opinion, 15-year-old girls should not be undergoing lip injections, which could have major complications. If she had the treatments done, then it means that one of her parents signed the consent. Not what I would recommend."
Do you think Ariana's mom encouraged her to get her lips done? Let us know what you think in the comments below.