PHOTOS
Watch: Very Pregnant Amber Rose Shows Off Her 9-Month Baby Bump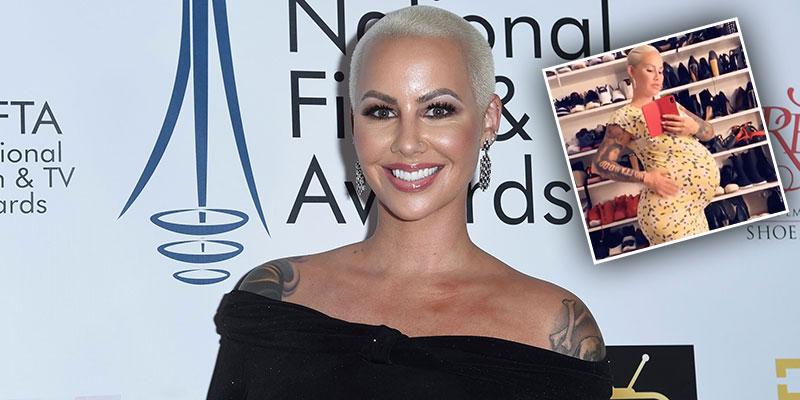 Almost there! Very pregnant Amber Rose posted a video of her 9-month baby bump on Instagram on Monday, September 9. The mother-to-be vented about how tough things are for her at this point in her pregnancy. During the clip, she revealed that she's been put on bedrest and can barely walk anymore.
Article continues below advertisement
"So as of today, I am nine months pregnant, y'all," Amber, 35, exclaimed while standing in front of her massive shoe closet in a yellow printed dress.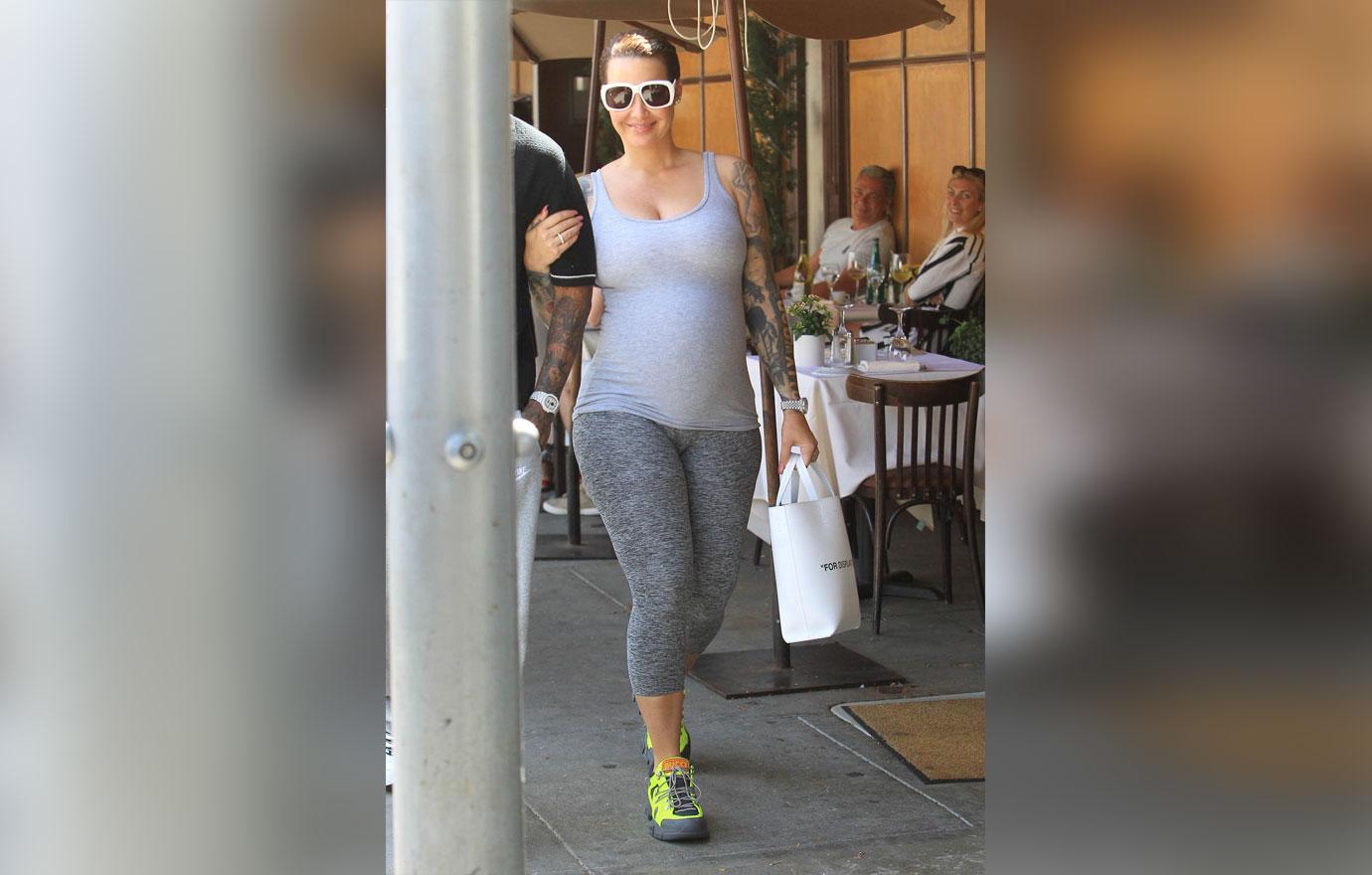 Amber then turned to the side to showed off just how big her baby bump has grown. "It's not a game," she said. "That's a big boy in there."
Article continues below advertisement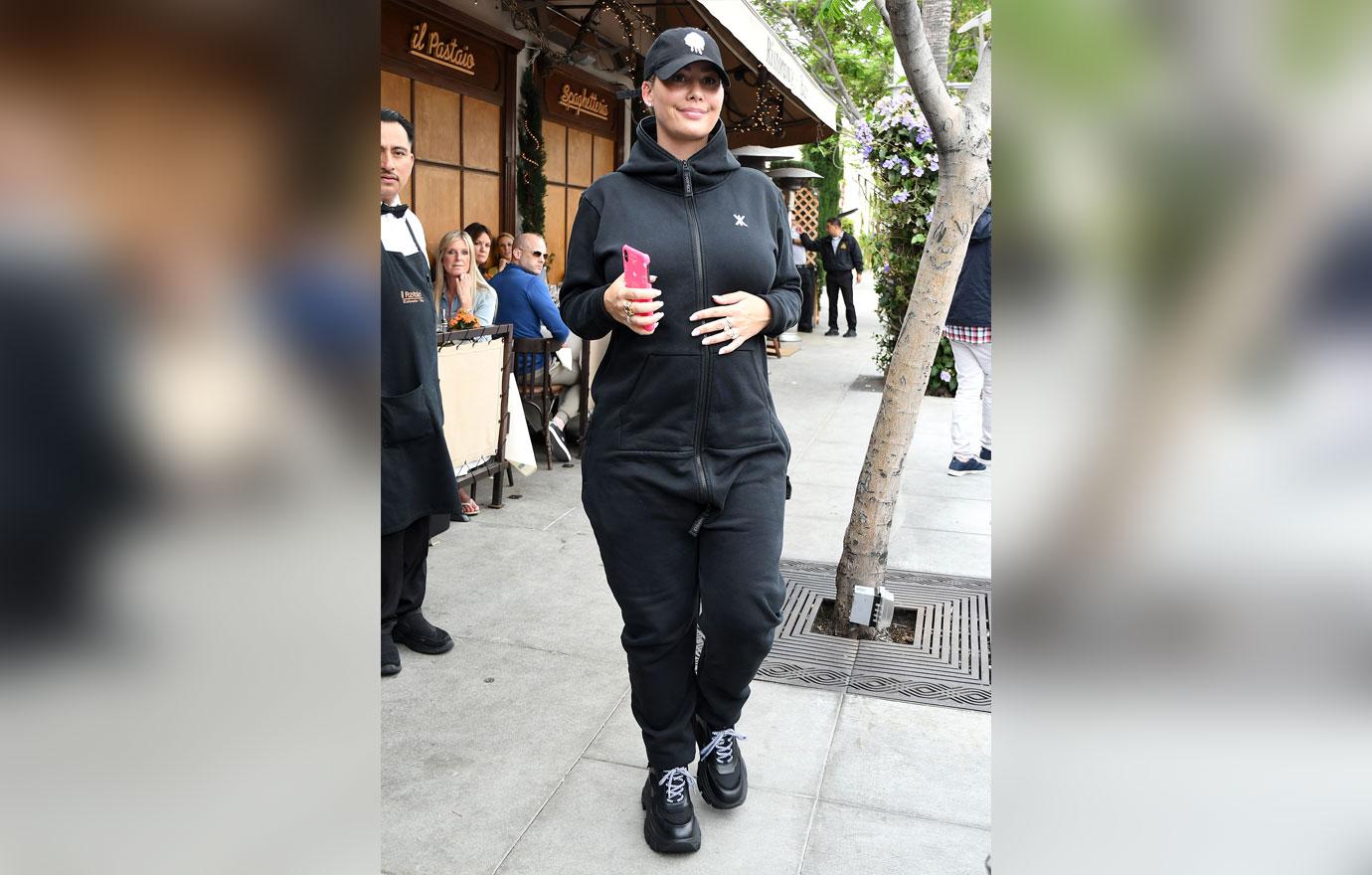 "Sheesh. I'm pretty much on bedrest at this point," she vented. "I can't walk that well, my ankles are a little swollen but for the most part I'm all belly."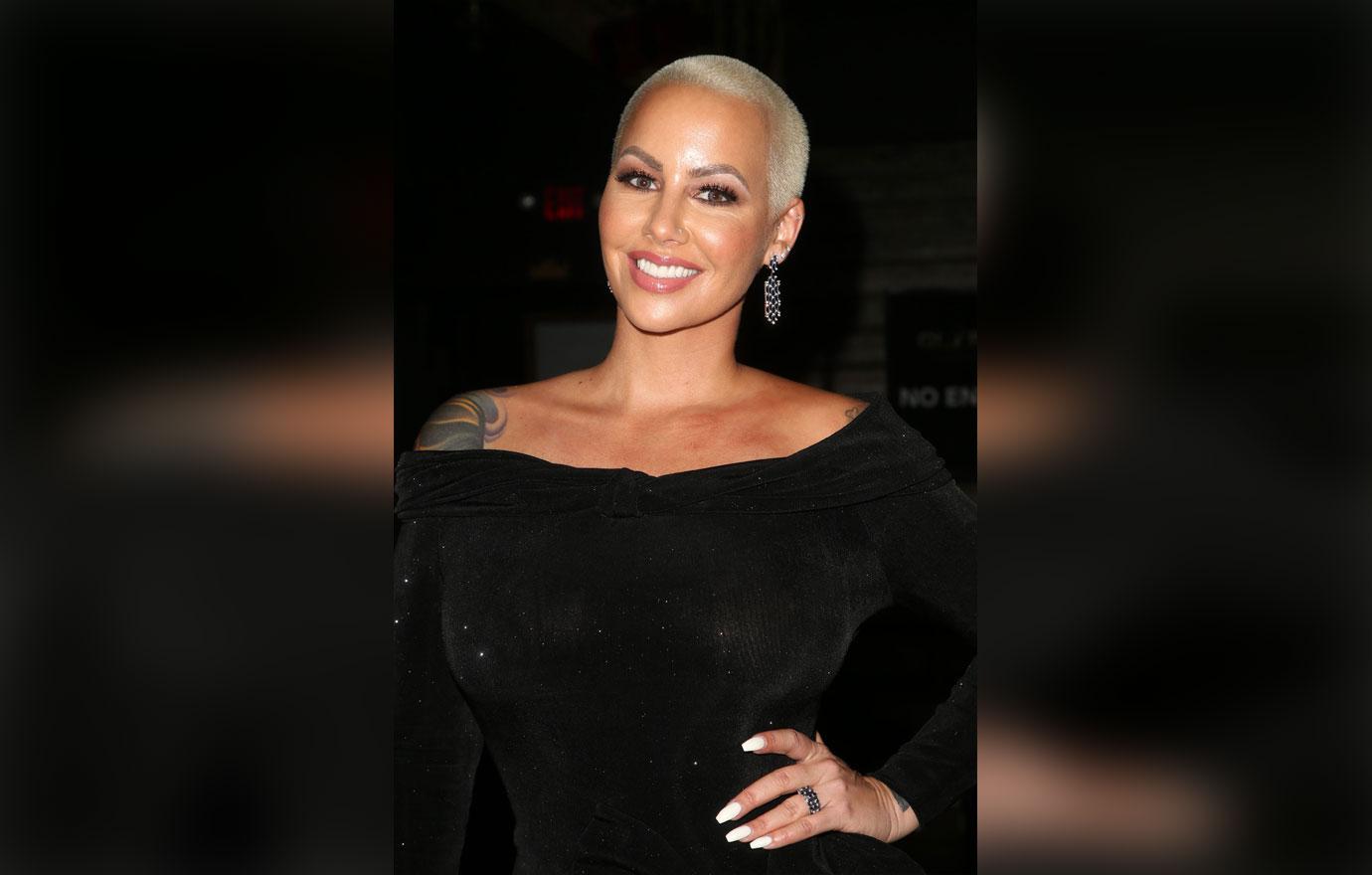 Amber then giggled with glee and said "he's coming soon" before the clip ended.
Article continues below advertisement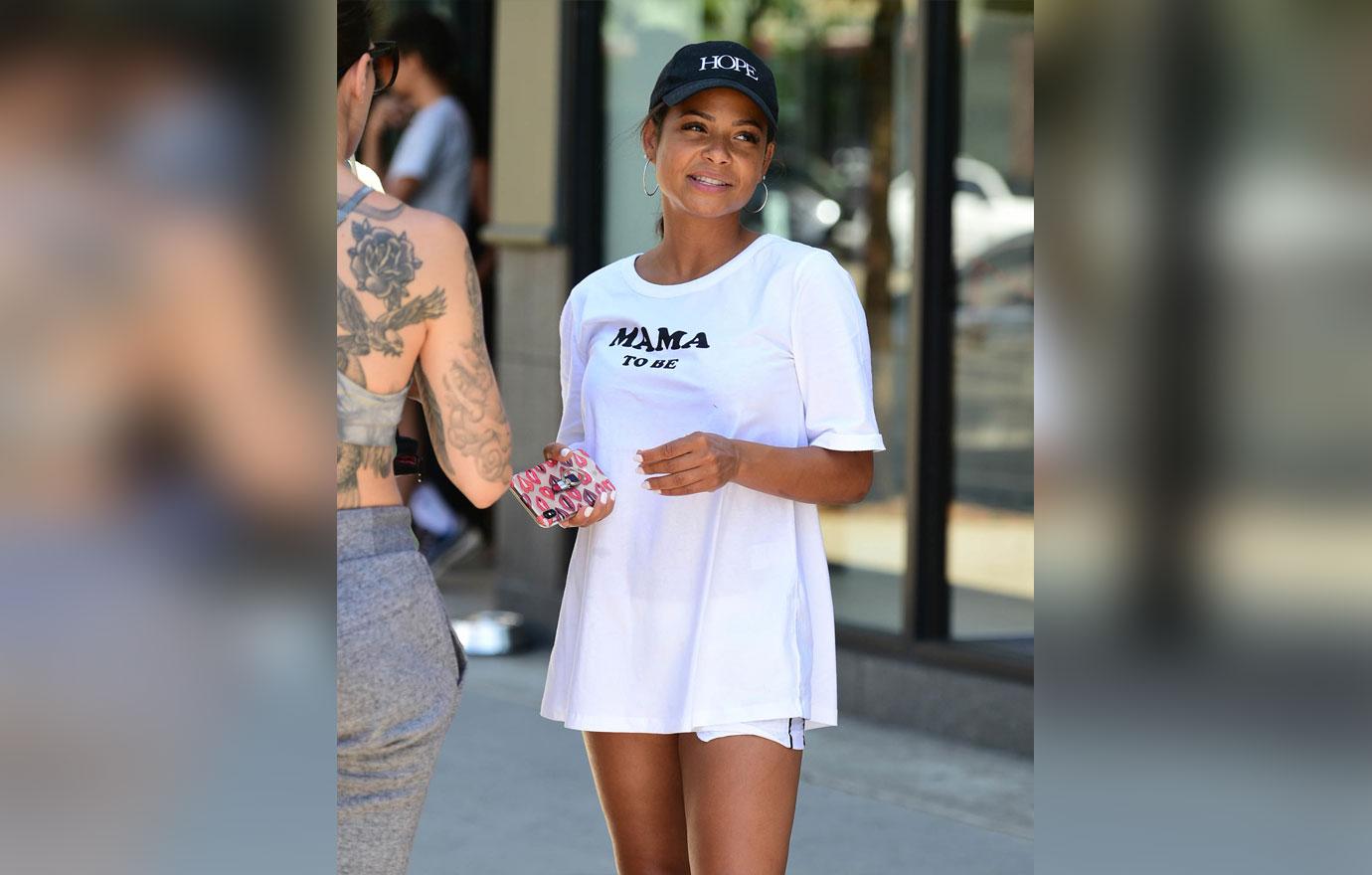 Her celeb friends, including Kehlani and Christina Milian, gushed over her exciting news in the comments section. "Exciting!" the "Dip it Low" singer wrote.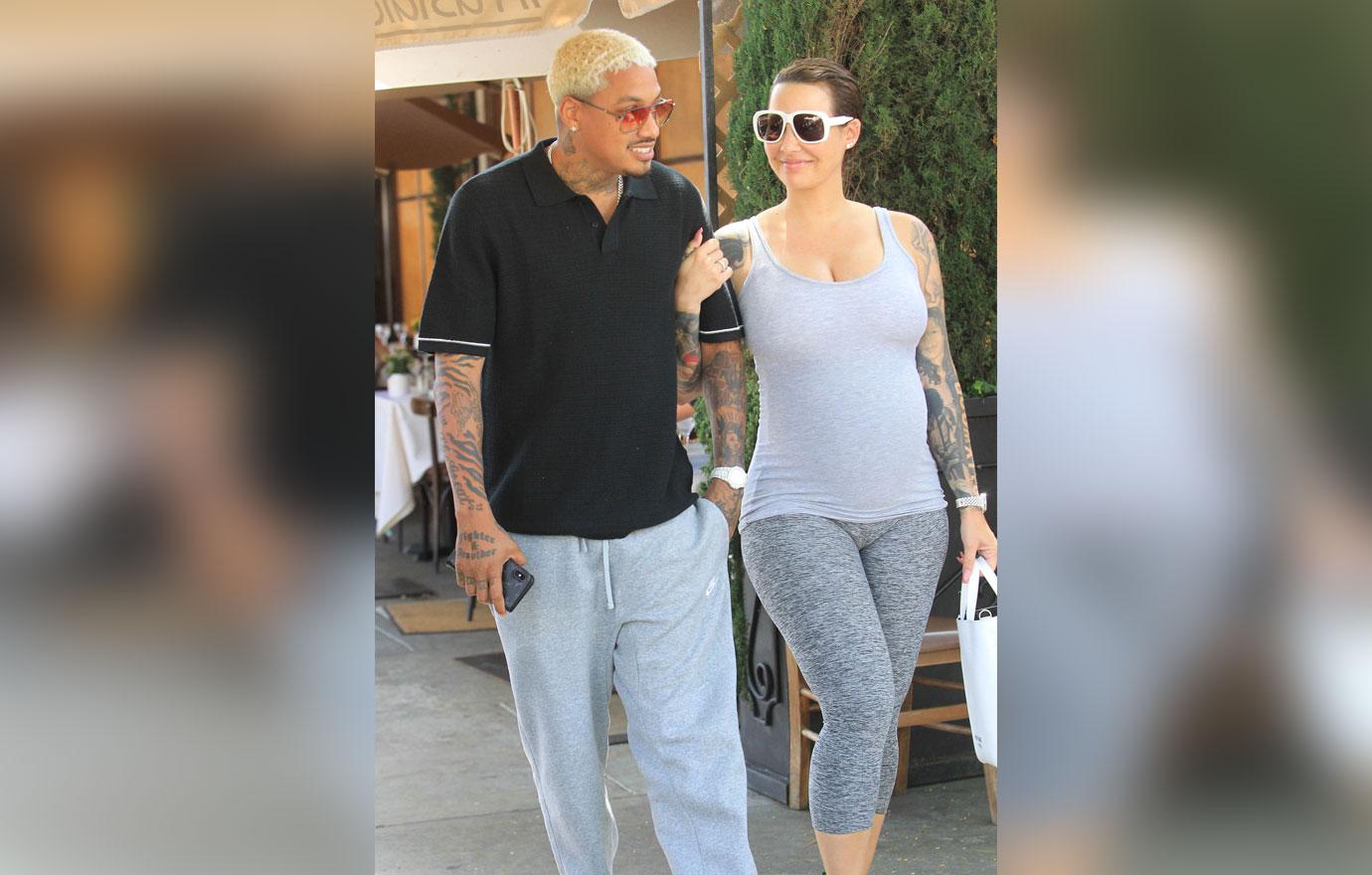 The social media superstar is expecting her first child, a boy, with Def Jam record label executive boyfriend Alexander "AE" Edwards. She announced the joyous baby news on Instagram in April 2019.
Article continues below advertisement
Alexander and Amber became social media official in October 2018 shortly after her brief fling with NBA player Monte Morris ended. She posted an Instagram video of them making out while discussing how their timing was never right.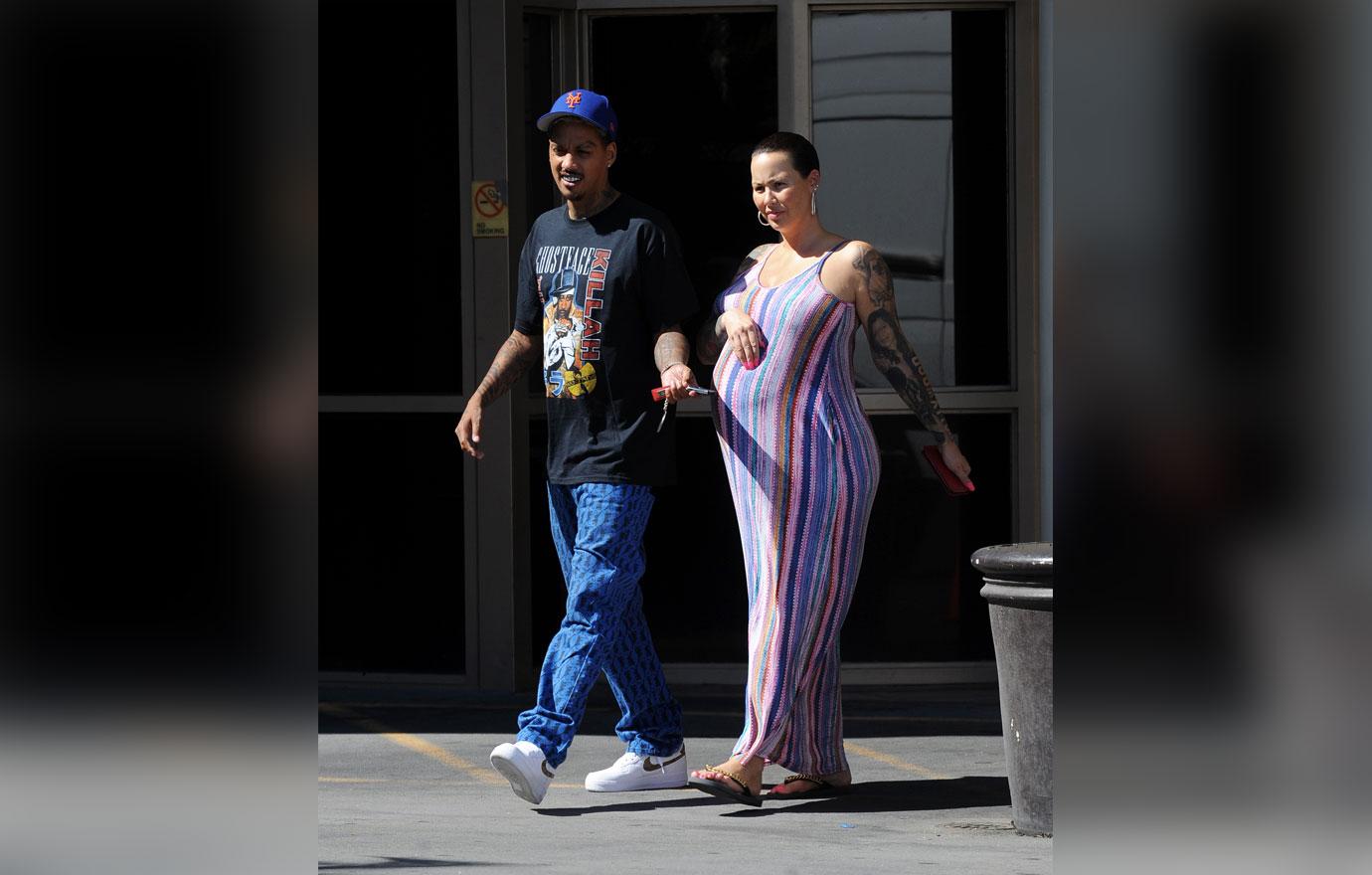 "I wish we could've been together this whole time… from the day I met you in 2015," she commented on the footage. "It just wasn't the right time for us I guess, but now ur allllll miiiiine Twin!"
Article continues below advertisement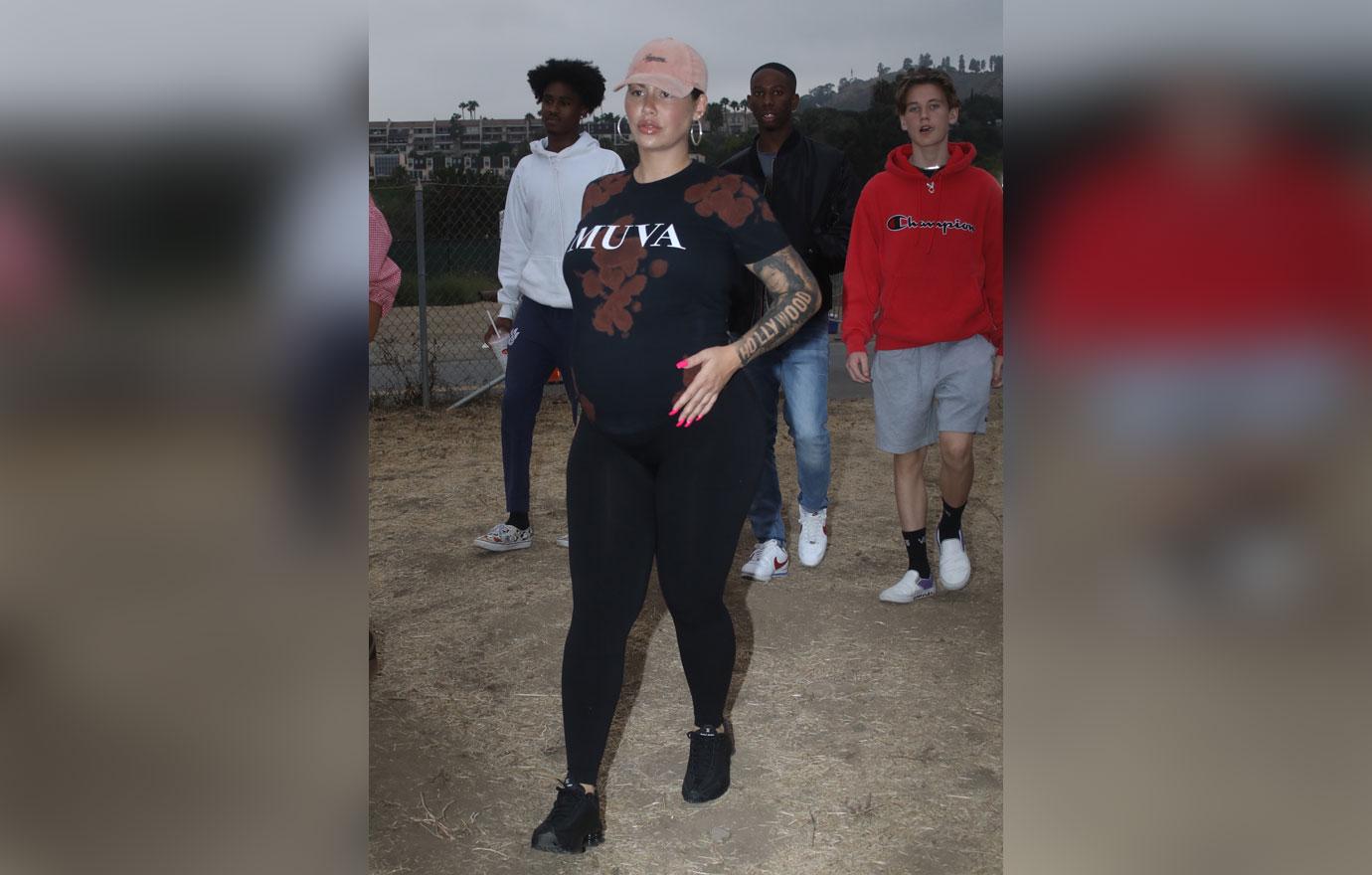 Amber has been seen out and about with her growing baby belly ever since she announced her pregnancy. She stopped by the Malibu Chili Cookoff for a night of food and fun on Sunday, September 1.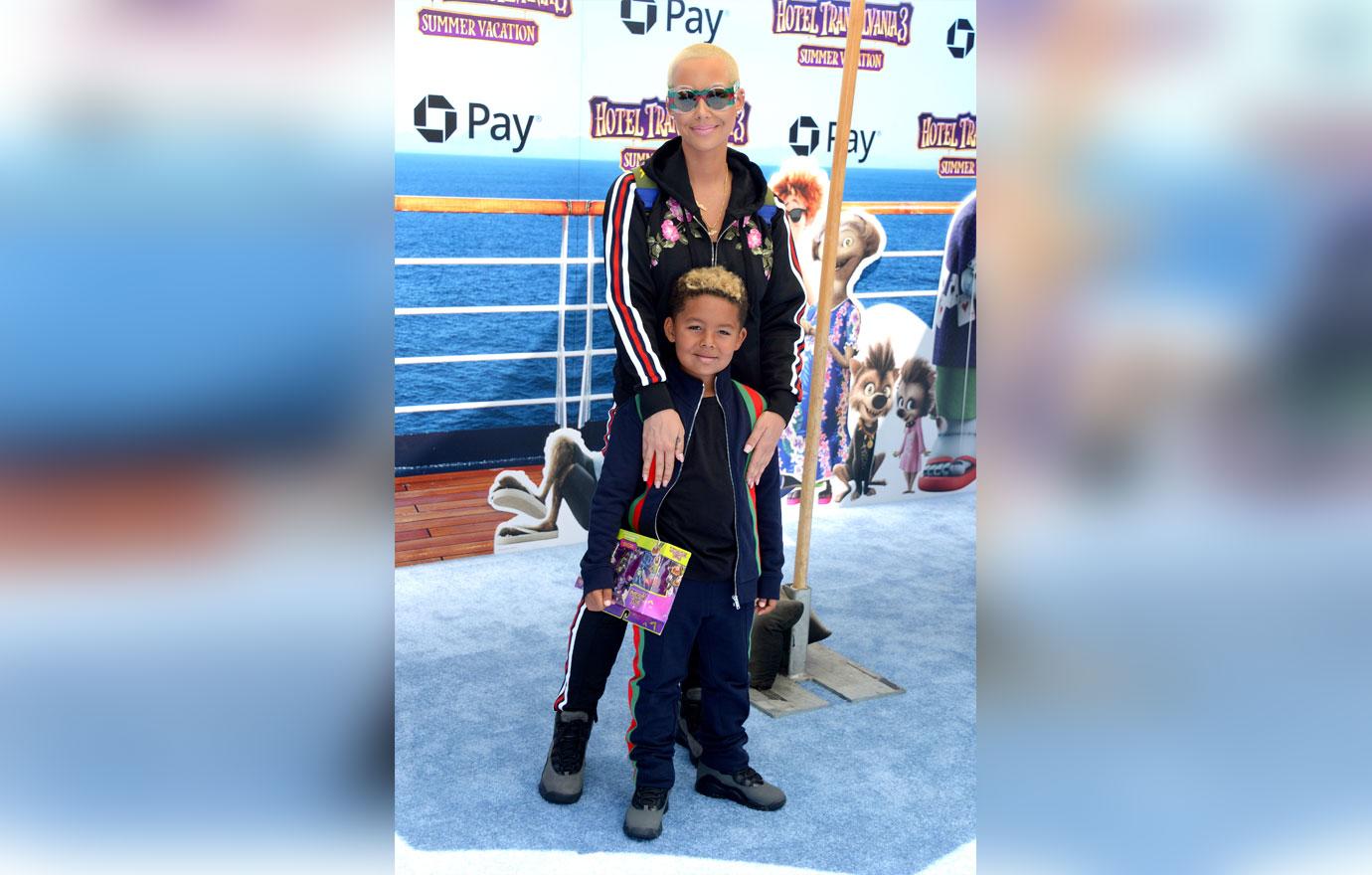 Amber has another child, a 6-year-old son named Sebastian, with ex-husband Wiz Khalifa. They got married in 2013 before splitting three years later.
Article continues below advertisement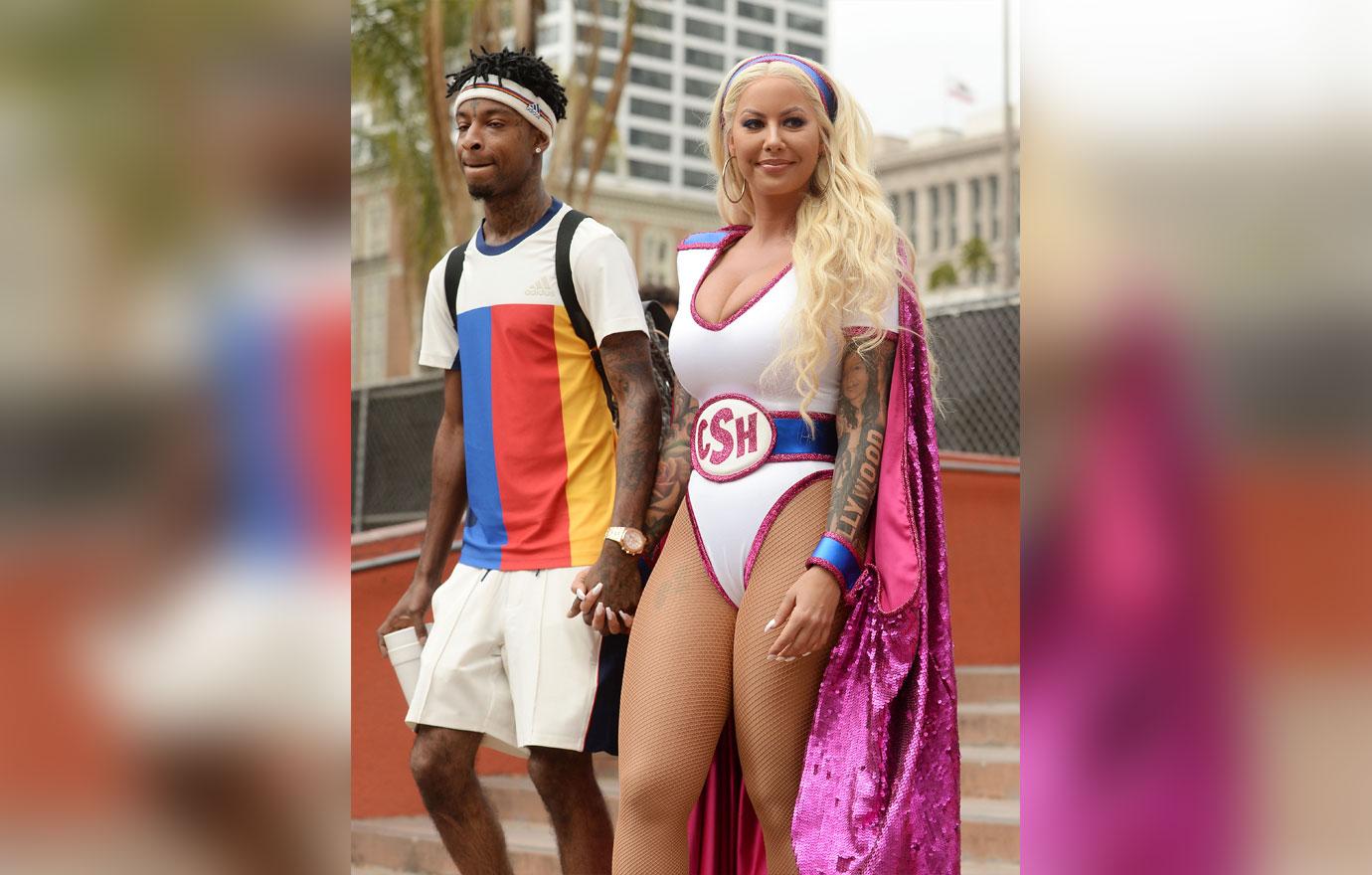 The mother-to-be has also had high-profile relationships with rappers Kanye West and 21 Savage.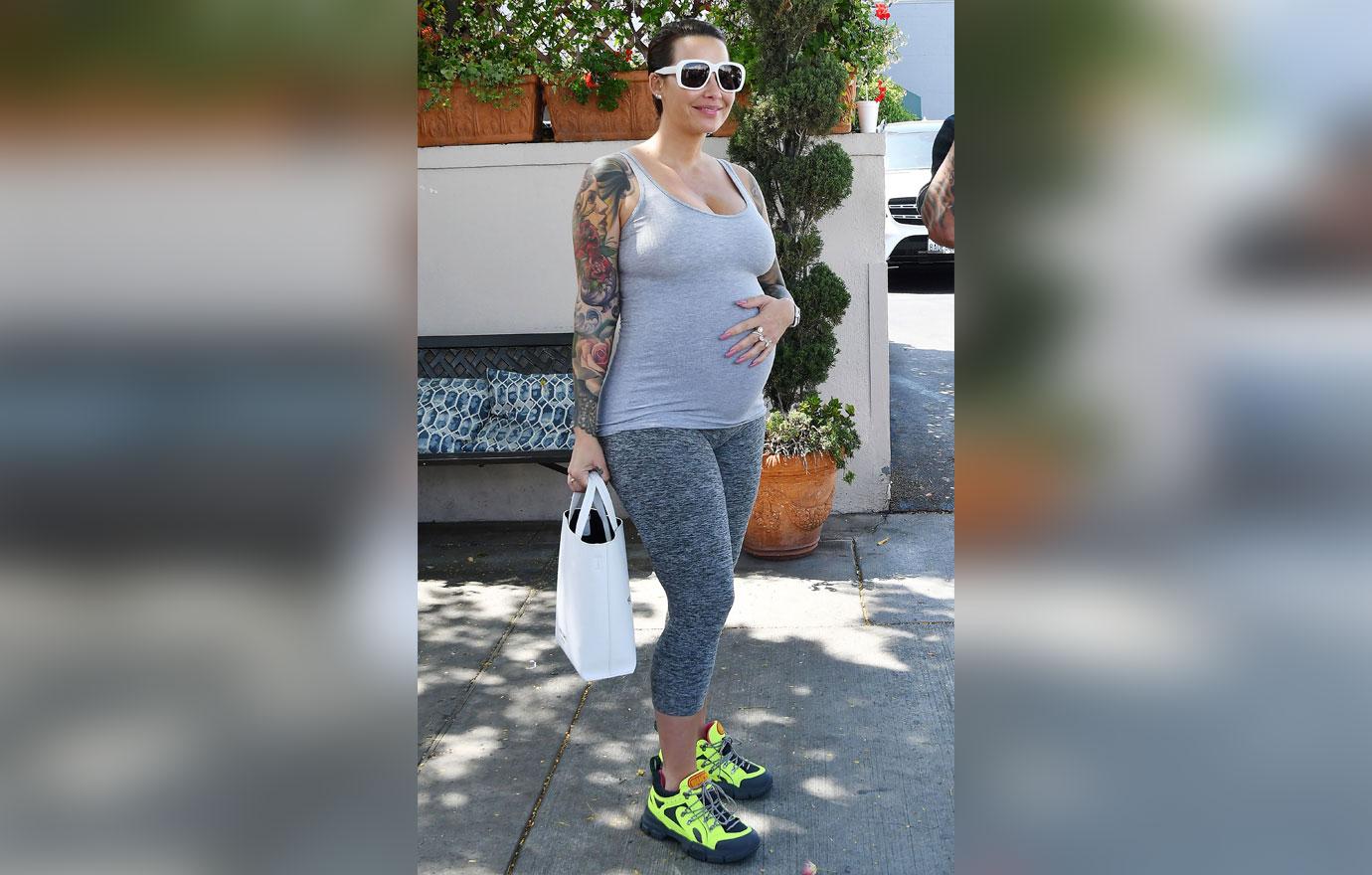 How much longer do you think Amber has until she gives birth? Sound off in the comments!