PHOTOS
Pregnant Hilary Duff Hides Her Baby Bump Taking Her Son Luca To Boxing Lessons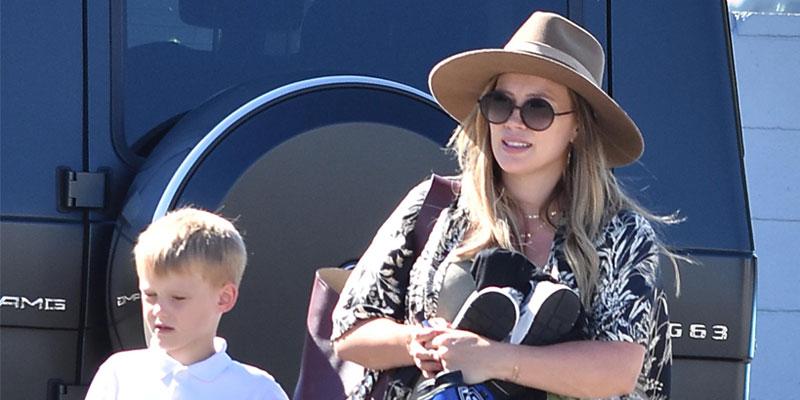 Hilary Duff has been keeping busy out in Los Angeles since she announced her pregnancy with her boyfriend, Matthew Koma, 31, back in June. The Younger actress revealed that she is expecting a baby girl, but until then she's been giving extra attention to her son, Luca Cruz Comrie. Being an older sibling isn't easy but Luca looks prepared to take on the protective big brother role after being seen with Hilary going to boxing lessons.
Article continues below advertisement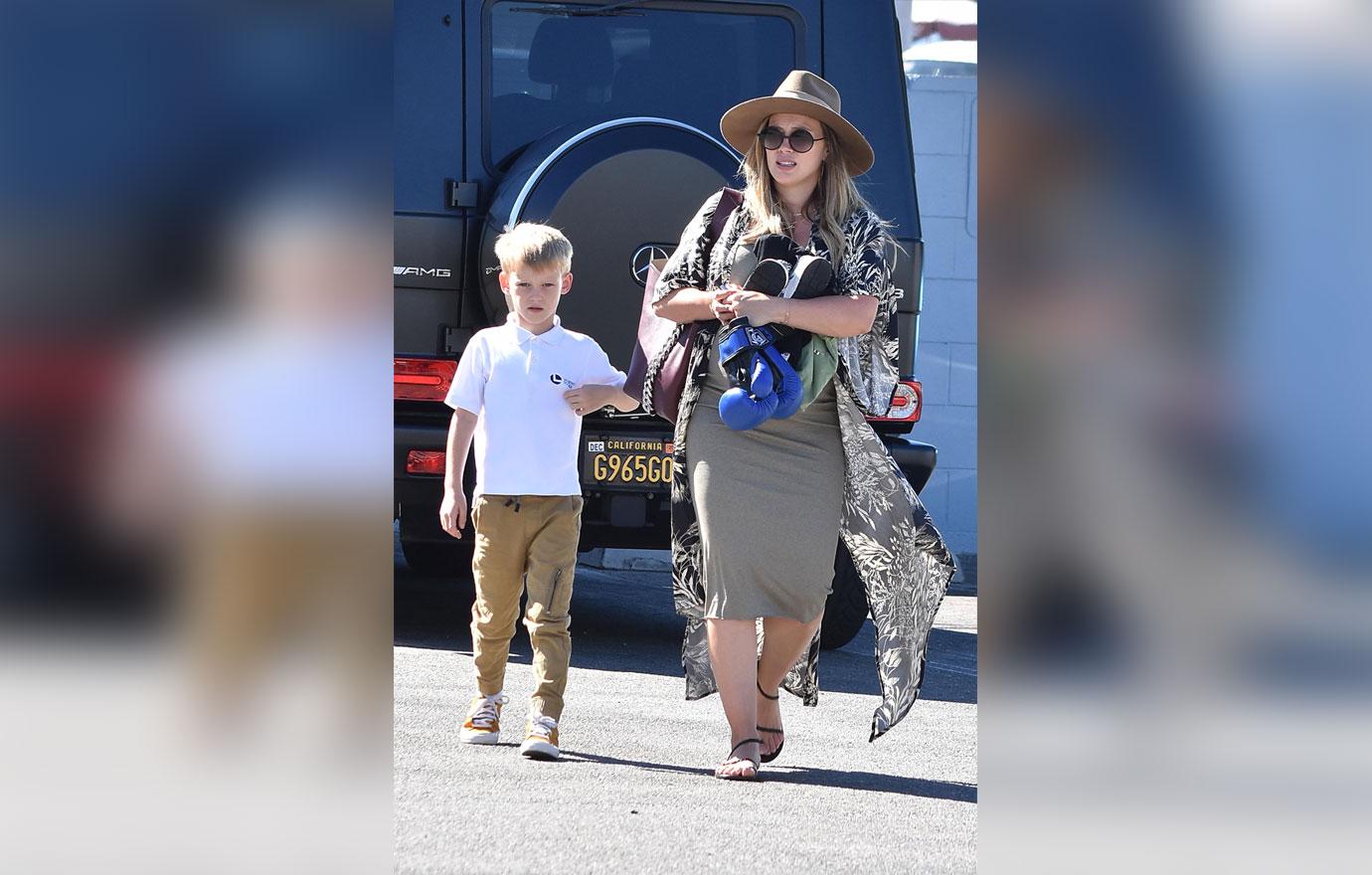 Hilary, 30, held onto her 6-year-old's boxing gloves and shoes. His dad is Hilary's ex-husband, Mike Comrie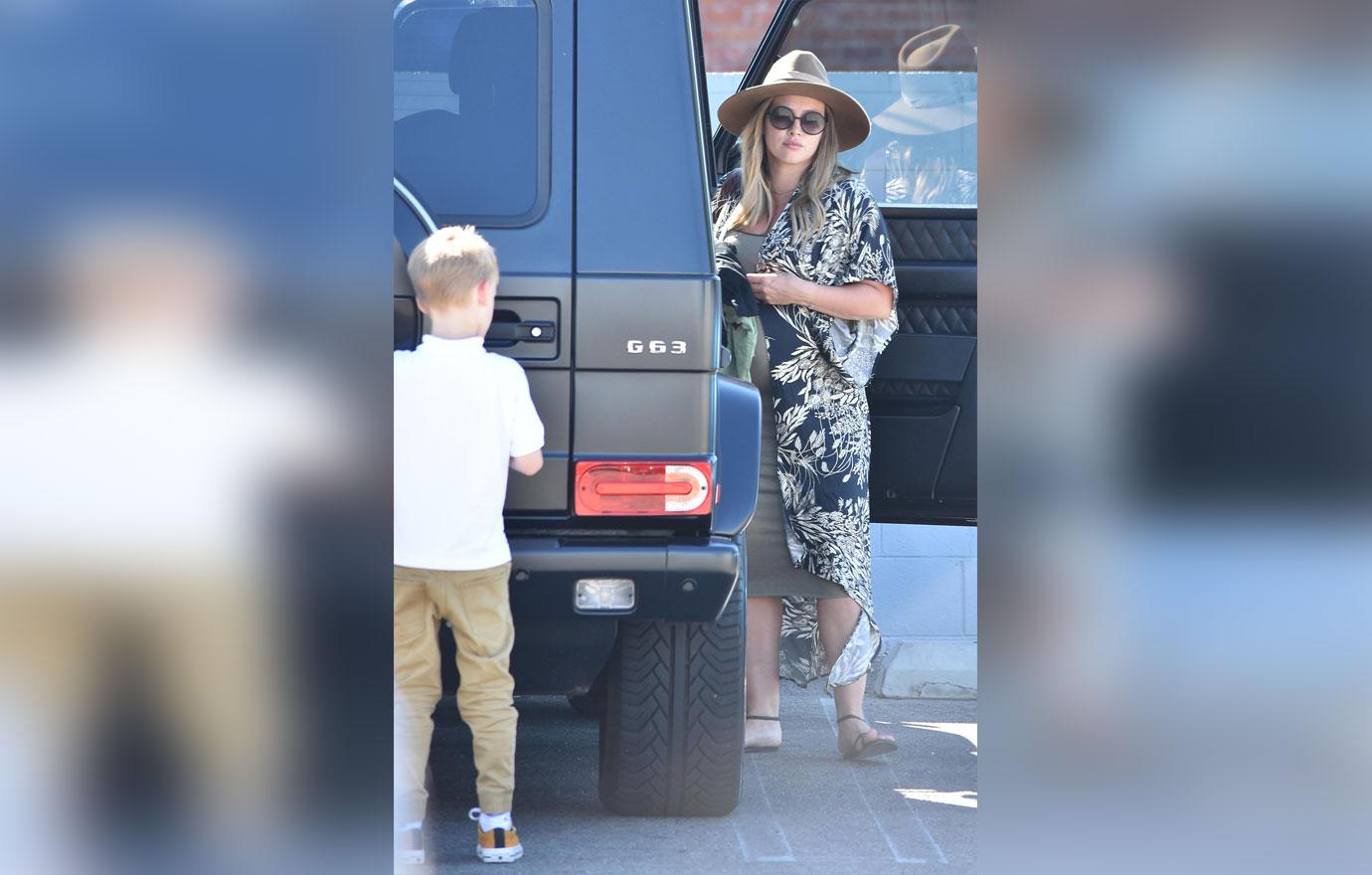 She exhibited some classic mom behavior as the Younger actress unloaded all the items for Luca.
Article continues below advertisement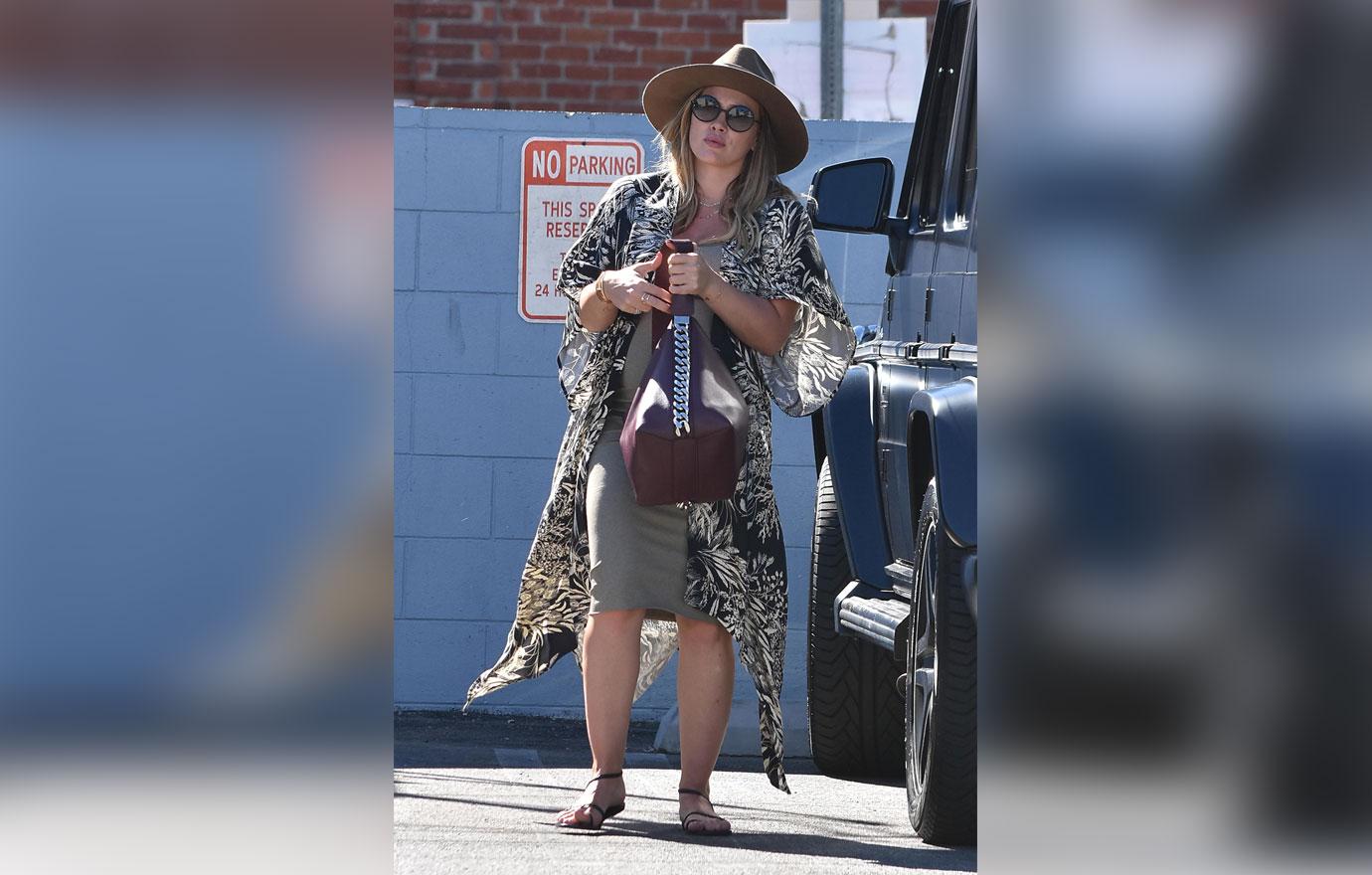 Hilary's maroon purse blocked her baby bump from view during her errands.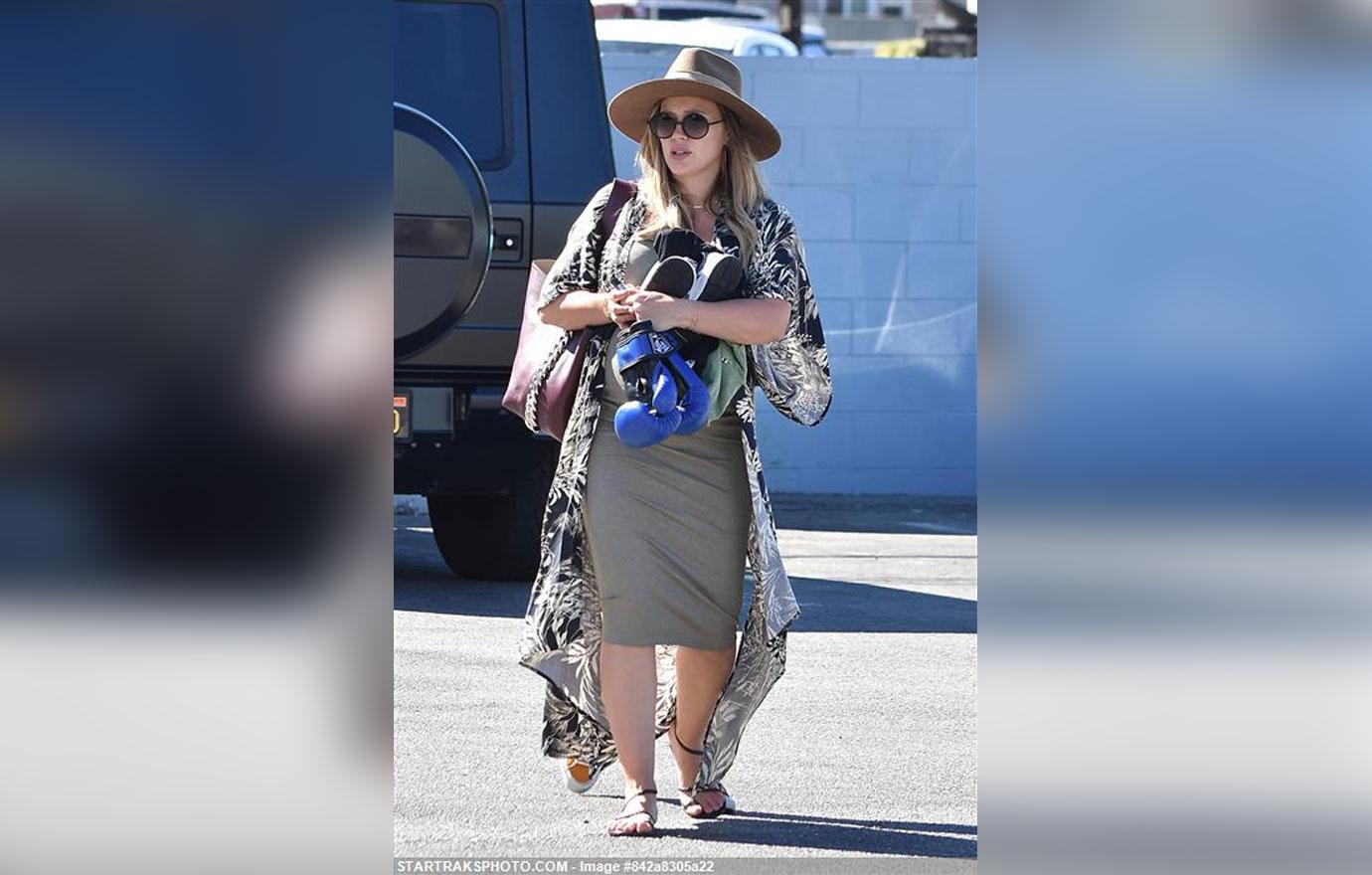 The actress wore a long olive bodycon dress and a tropical duster.
Article continues below advertisement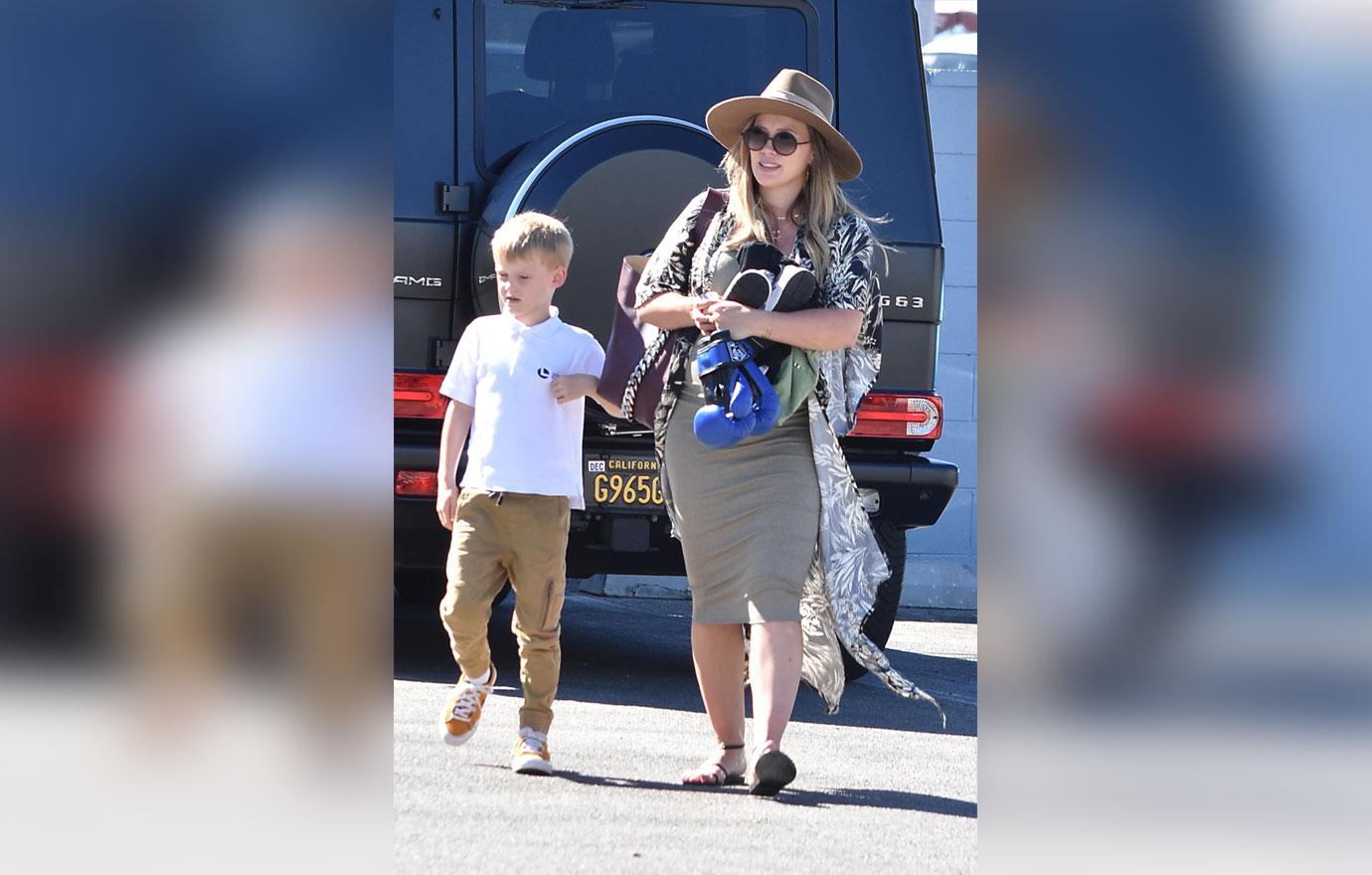 She completed the look with a wide brim taupe hat, large round sunnies, and comfy sandals as Luca followed.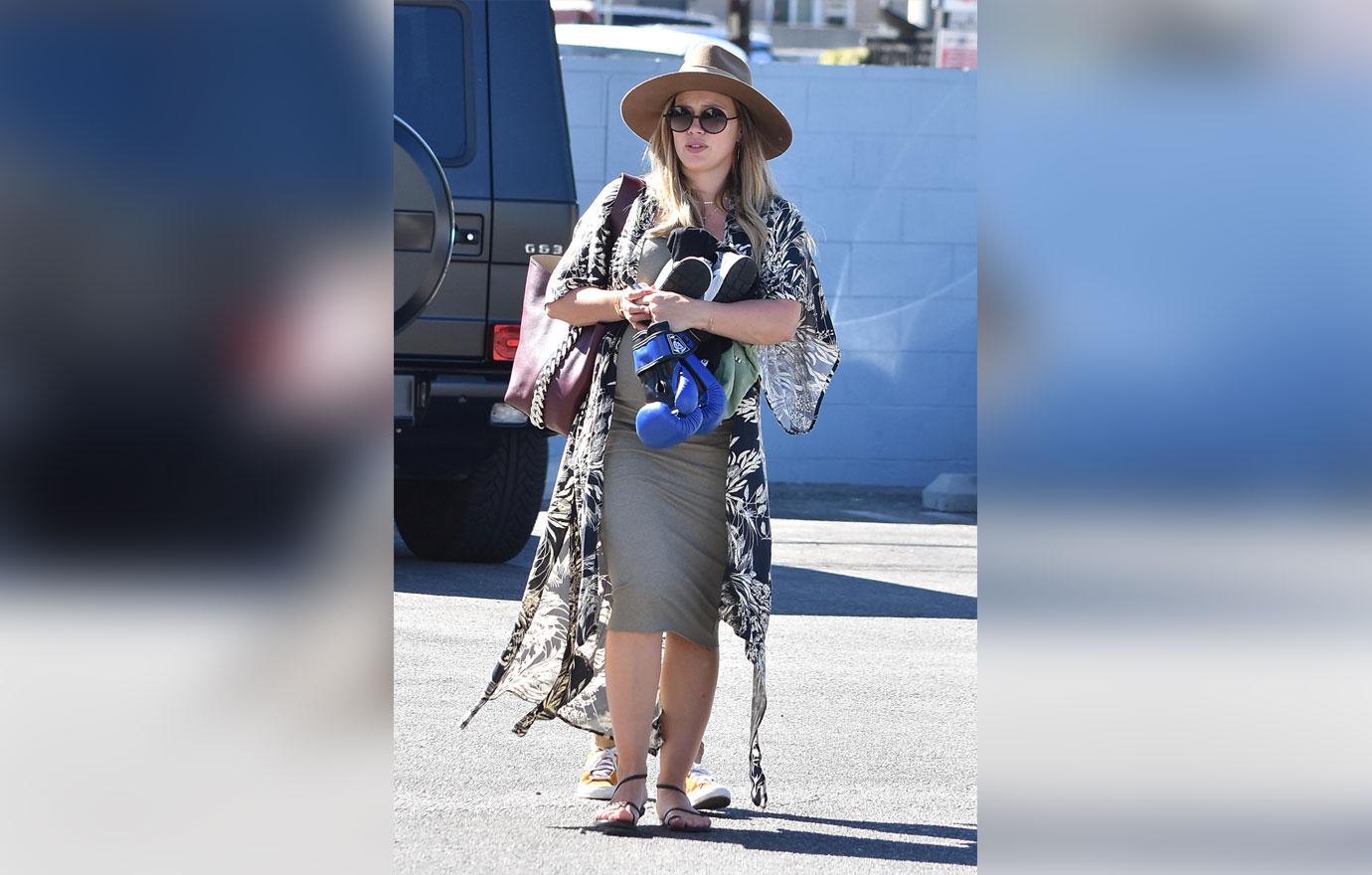 Do you think Hilary will sign up her future daughter for boxing next? Let us know in the comments!