PHOTOS
A Pregnant Kate Middleton Can't Stop Smiling As She Gardens With Kids — See The Pics!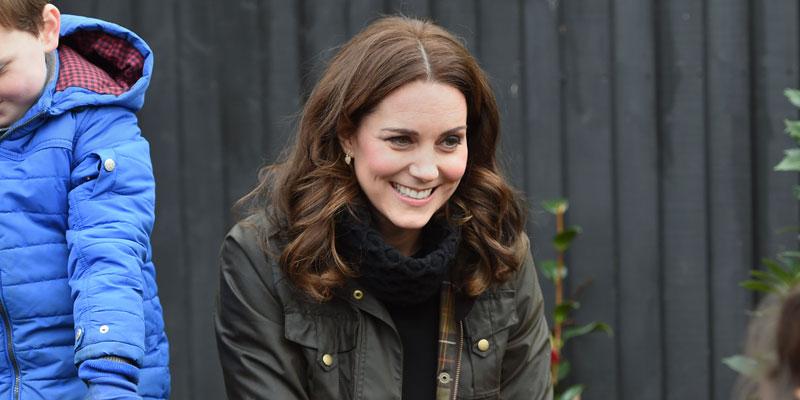 Kate Middleton wasn't afraid to get a little dirty when she visited the Robin Hood Primary School in England today, where she took part in gardening activities with some of her youngest royal subjects! While the rest of the royal family preps for Prince Harry and Meghan Markle's upcoming wedding, Kate is keeping busy. Yesterday, the Duchess visited the Foundling Museum in London, where she made arts and crafts with kids, and today she got down in the mud as she planted flowers and even whittled bug homes (yes) with children. Click through to see the adorable pics!
Article continues below advertisement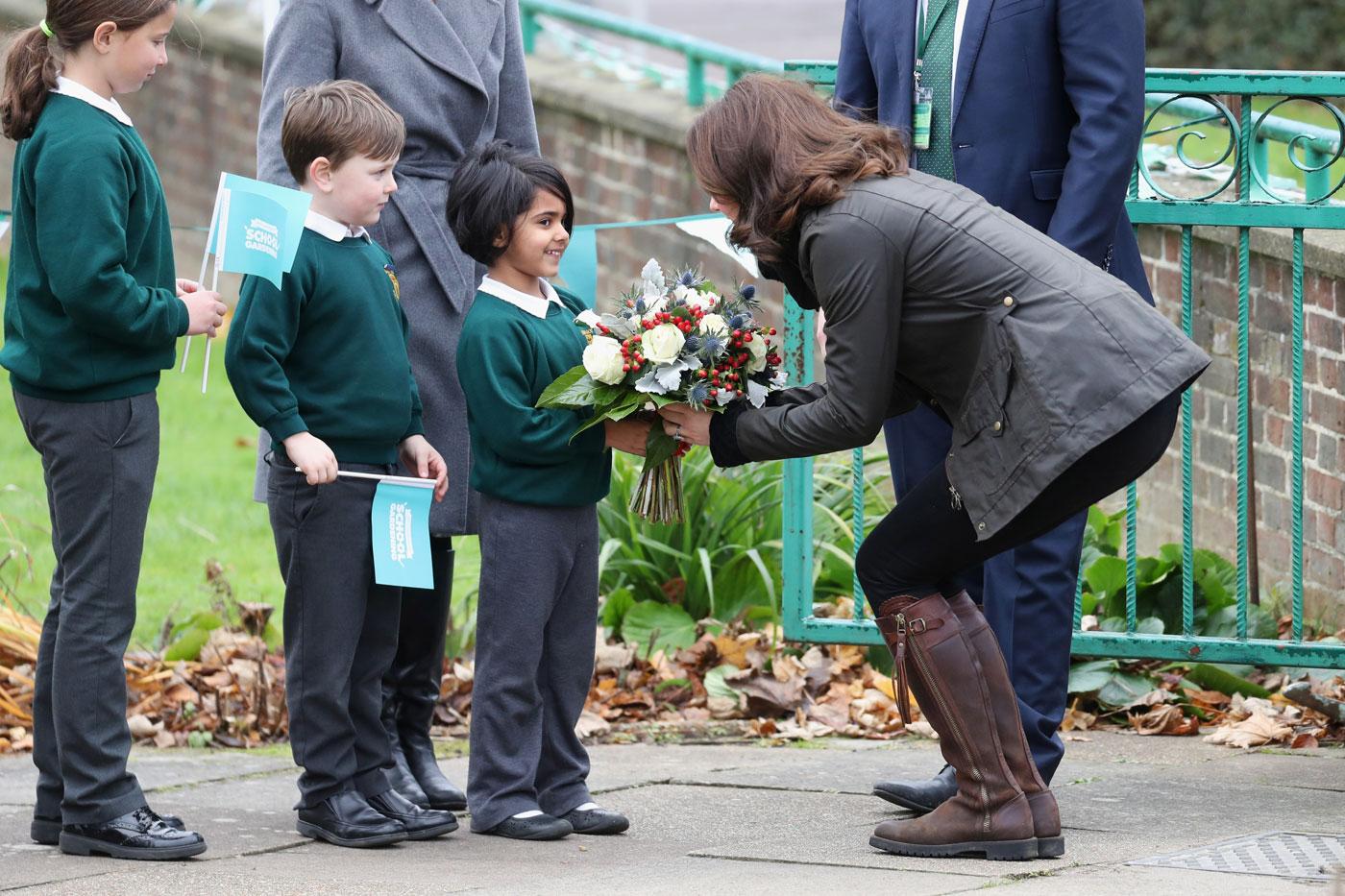 Kate looked at ease as she arrived at the school and received a bouquet of flowers from one lucky little girl. Too cute!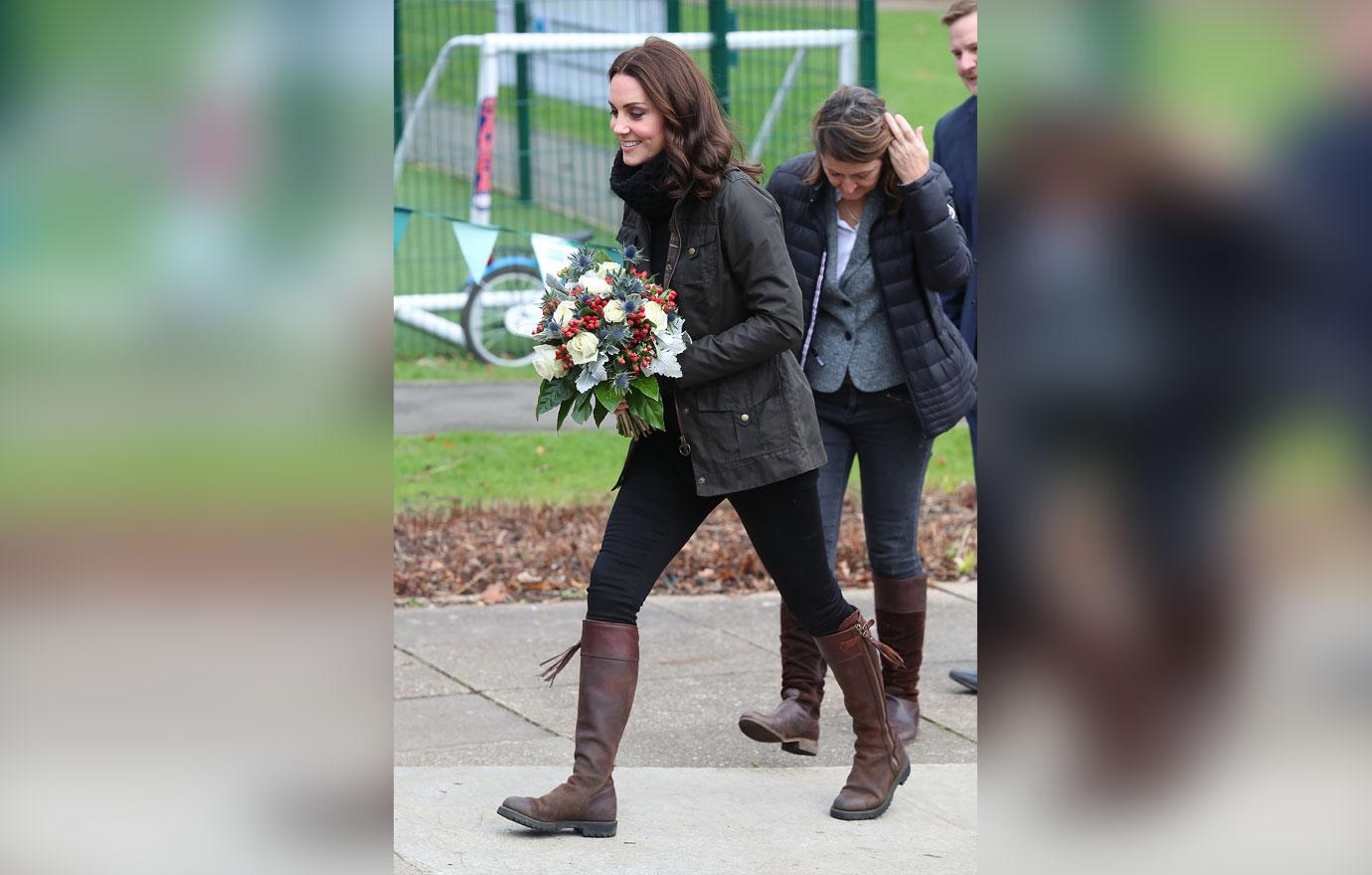 Kate wore skinny black jeans and an oversized Temperley London sweater under a Barbour waxed jacket, People mag reported. She paired the outfit with her Penelope Chilvers long tassel boots, which she's owned for over a decade!
Article continues below advertisement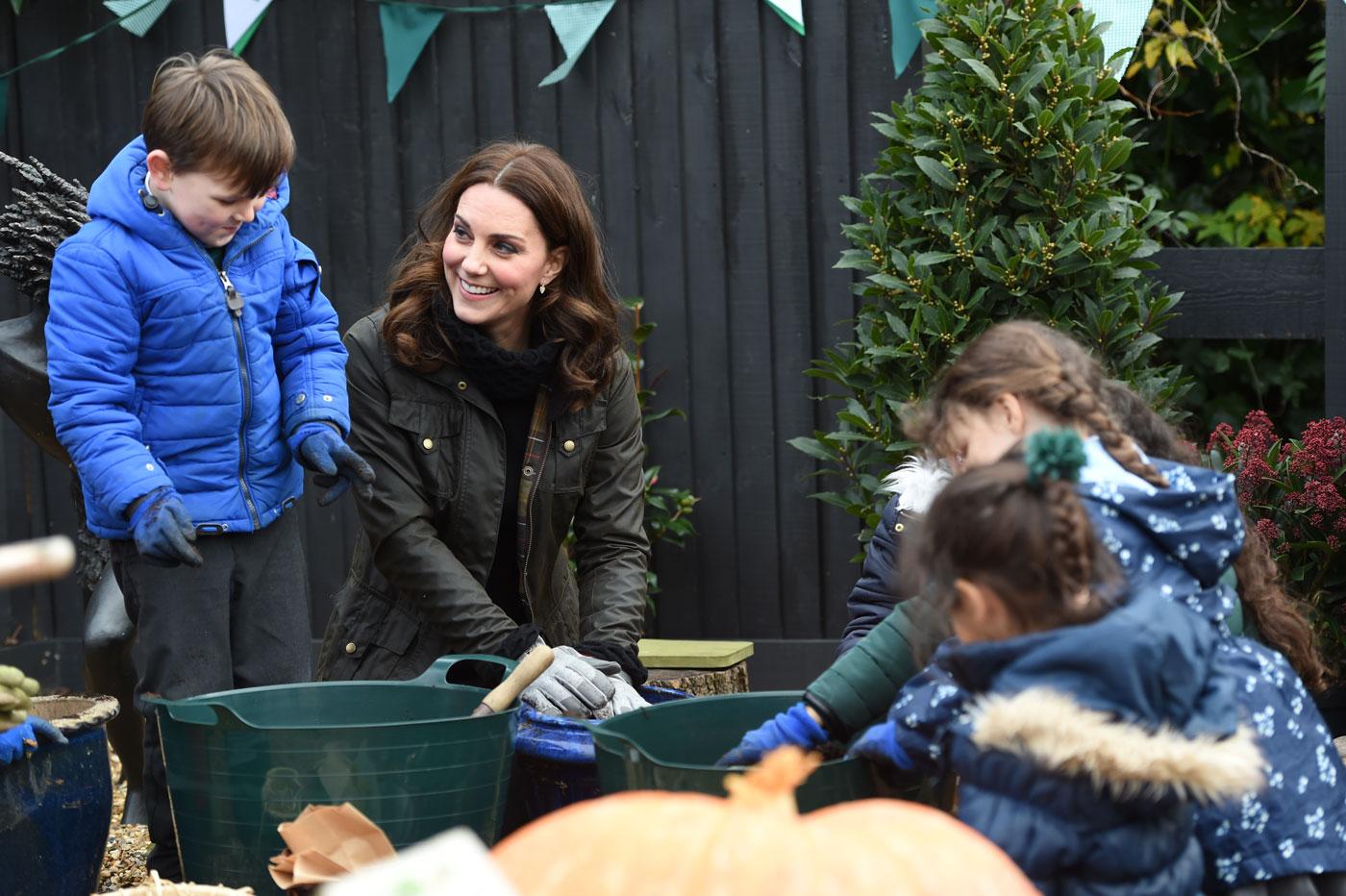 During the visit, Kate helped students plant flowers that will be ready to bloom next spring. The garden is supported by the Royal Horticultural Society, and "has been shown to benefit children's physical and mental well-being," the Kensington Palace tweeted.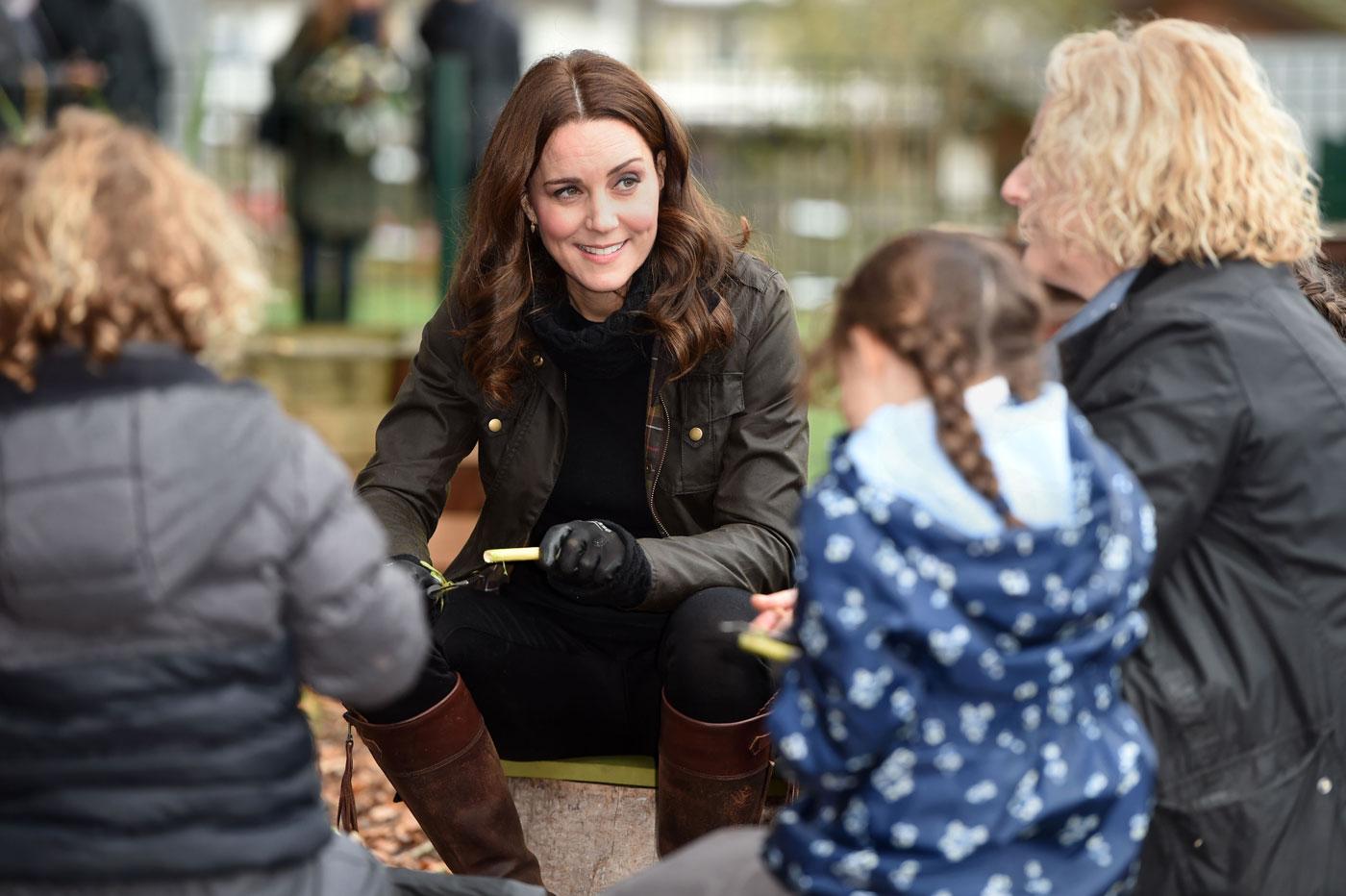 Next, Kate tried her hand at whittling bug homes!
Article continues below advertisement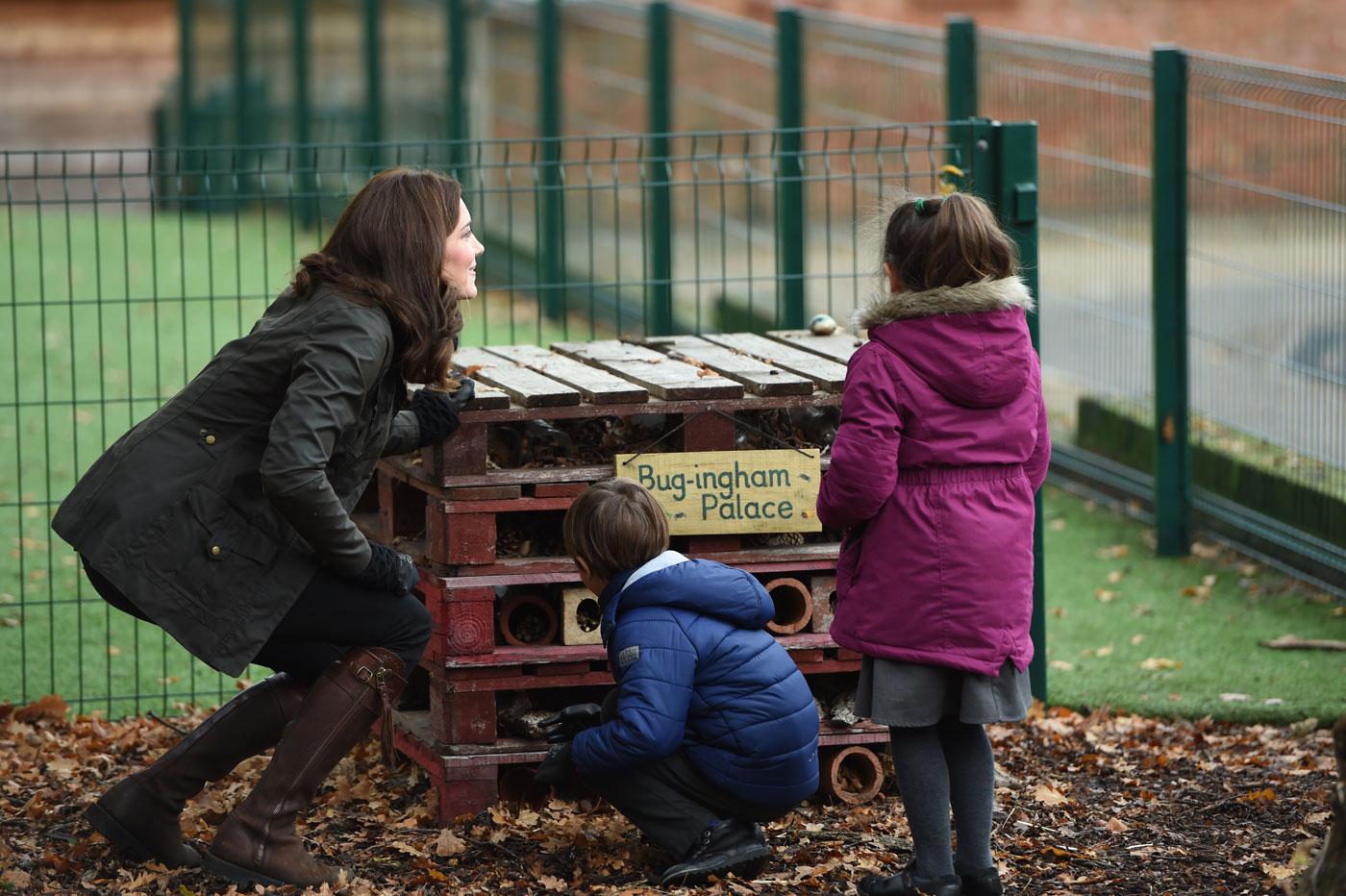 When finished, the homes get placed in the garden's "Bug-sington Palace," which Kate inspected!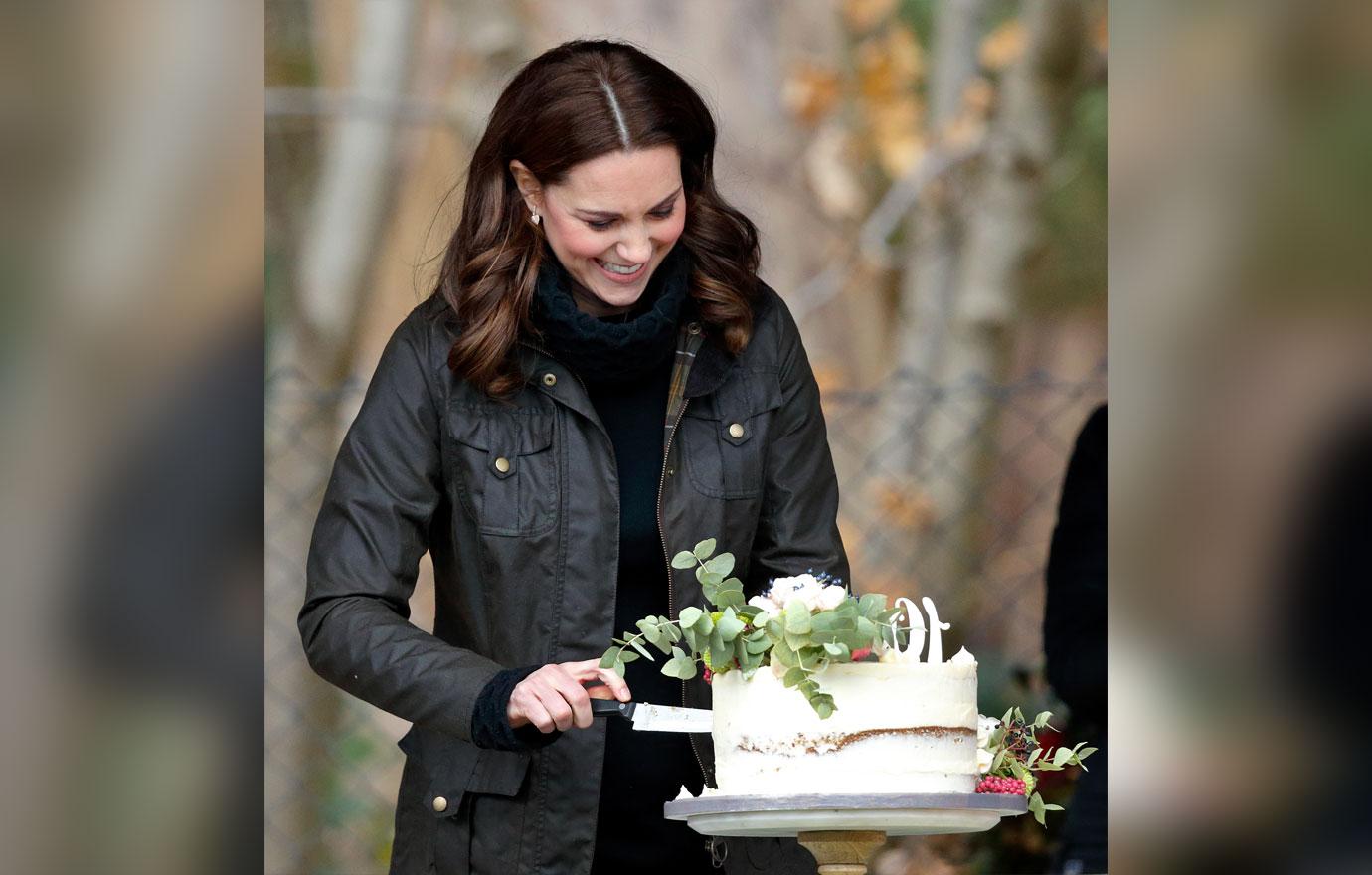 Kate was also on hand to cut a cake as the school celebrated 10 years of the Royal Horticultural Society's Campaign for School Gardening. According to the Kensington Palace Twitter, the campaign has enabled 34,000 schools to get involved in gardening.
Article continues below advertisement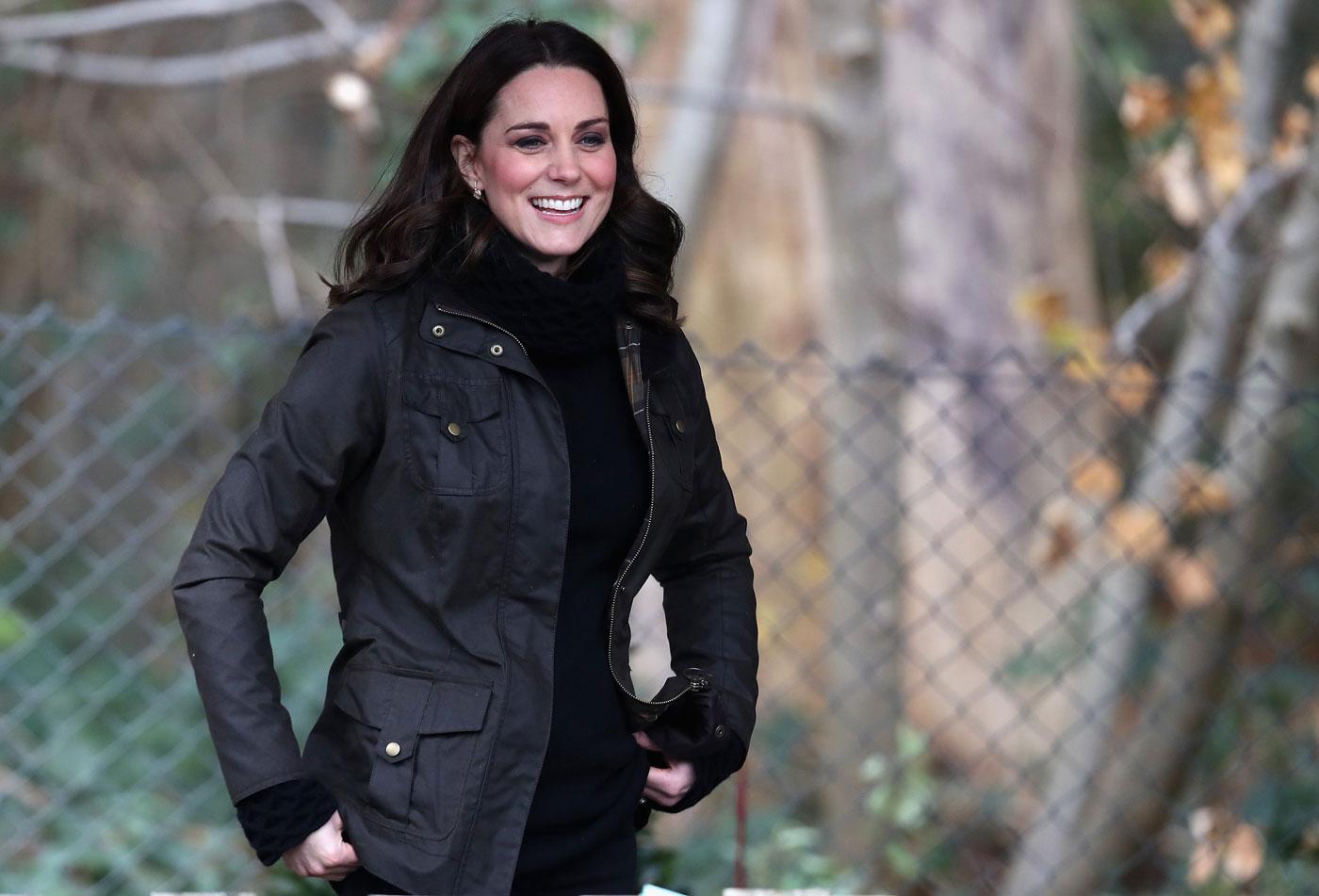 Although Kate has stayed busy in the wake of Prince Harry and Meghan's wedding news, she said yesterday she is "thrilled" for the couple. "It's a really happy time for any couple and Prince William and I wish them all the best and hope they enjoy this happy moment," she said.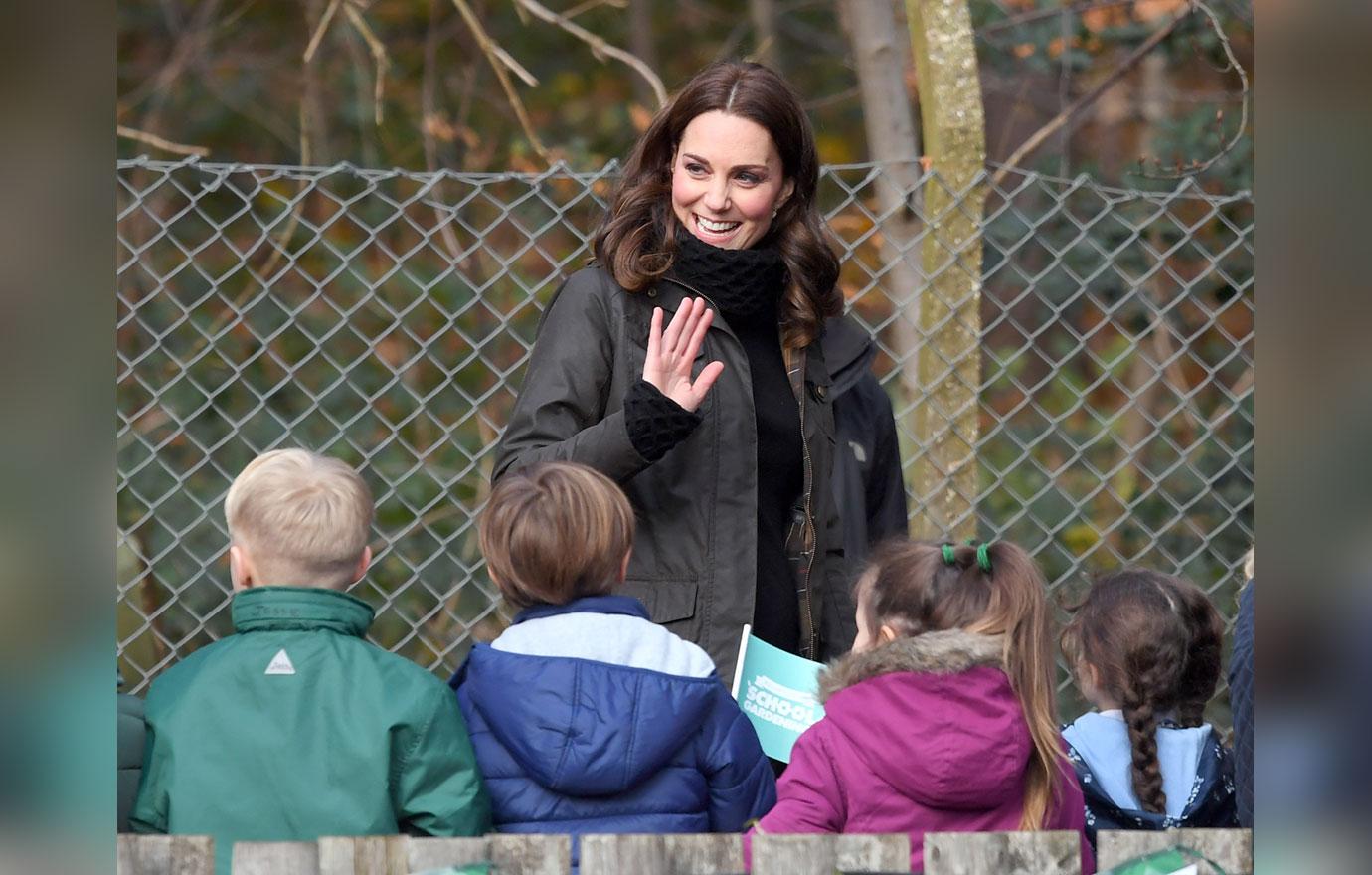 What do you think of Kate's gardening skills? Sound off in the comments below!