PHOTOS
Prince Harry, Meghan Markle & More Royals Attend Armistice Ceremony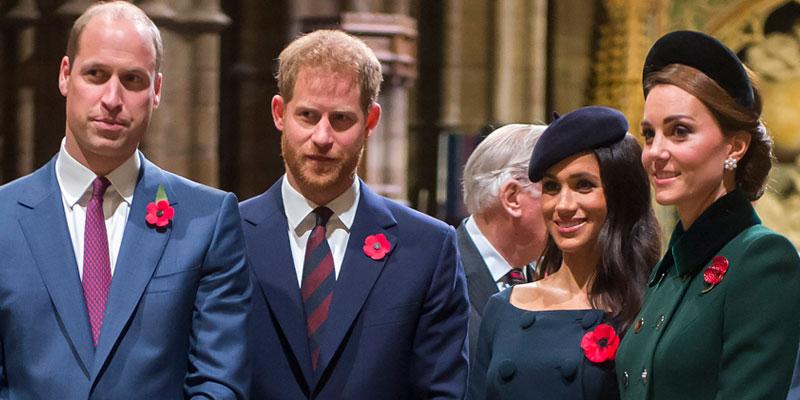 The Royal Family has had a series of events that began on November 8, as part of the remembrance of Armistice Day. During last night's ceremony the whole family, including Queen Elizabeth, Prince Harry, Meghan Markle, Prince William, Kate Middleton, Prince Charles, and Camilla Parker Bowles, headed to Westminster Abbey to mark Centenary of the Armistice at Westminster Abbey. Scroll through to get all the details!
Article continues below advertisement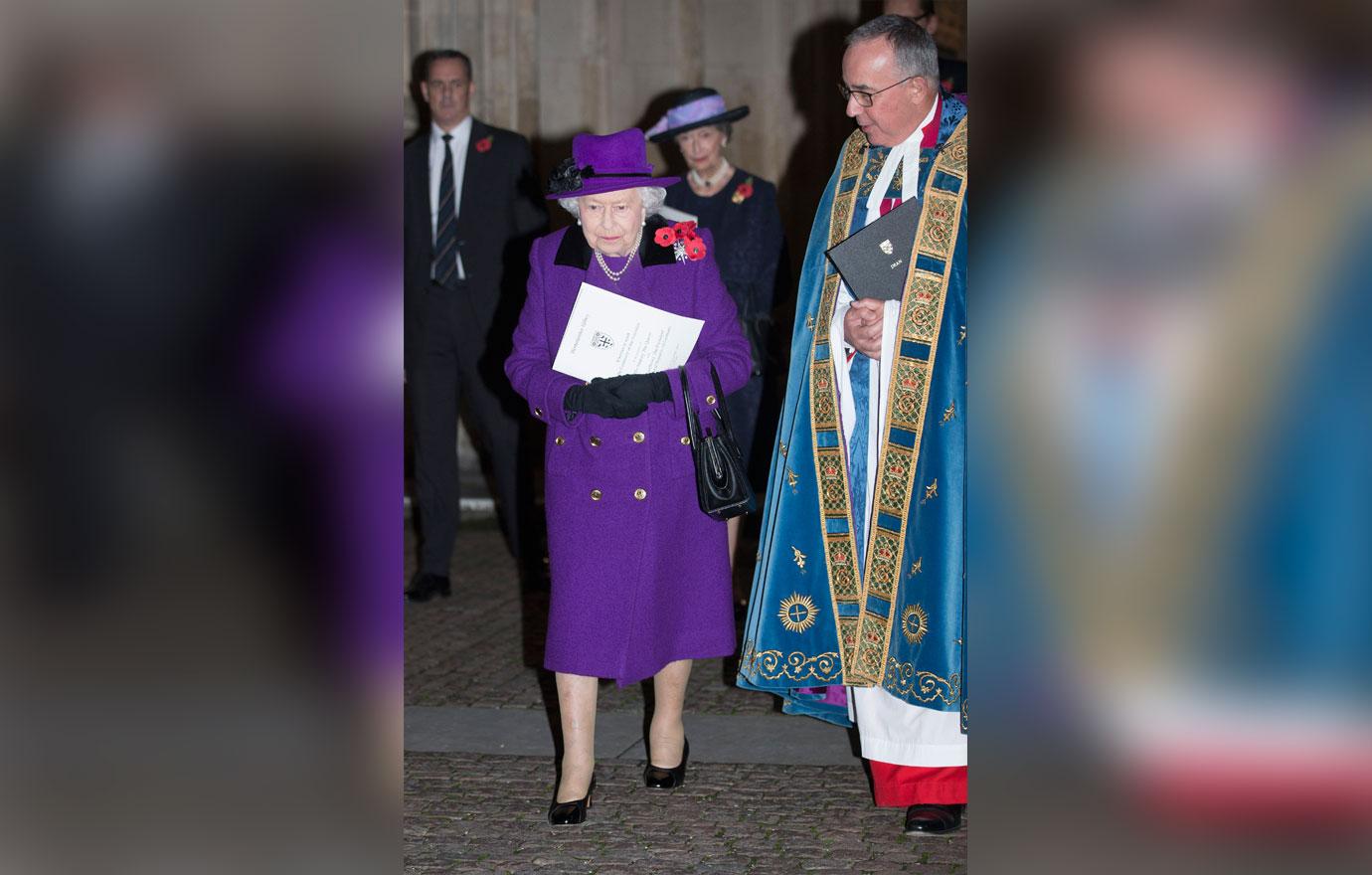 The Queen arrived to the service and wore a long purple jacket and a hat to match, as well as red poppy's which are a symbol of the war. According to the Kensington Palace Twitter, "The service was the finale of a day of national events to commemorate Armistice Day."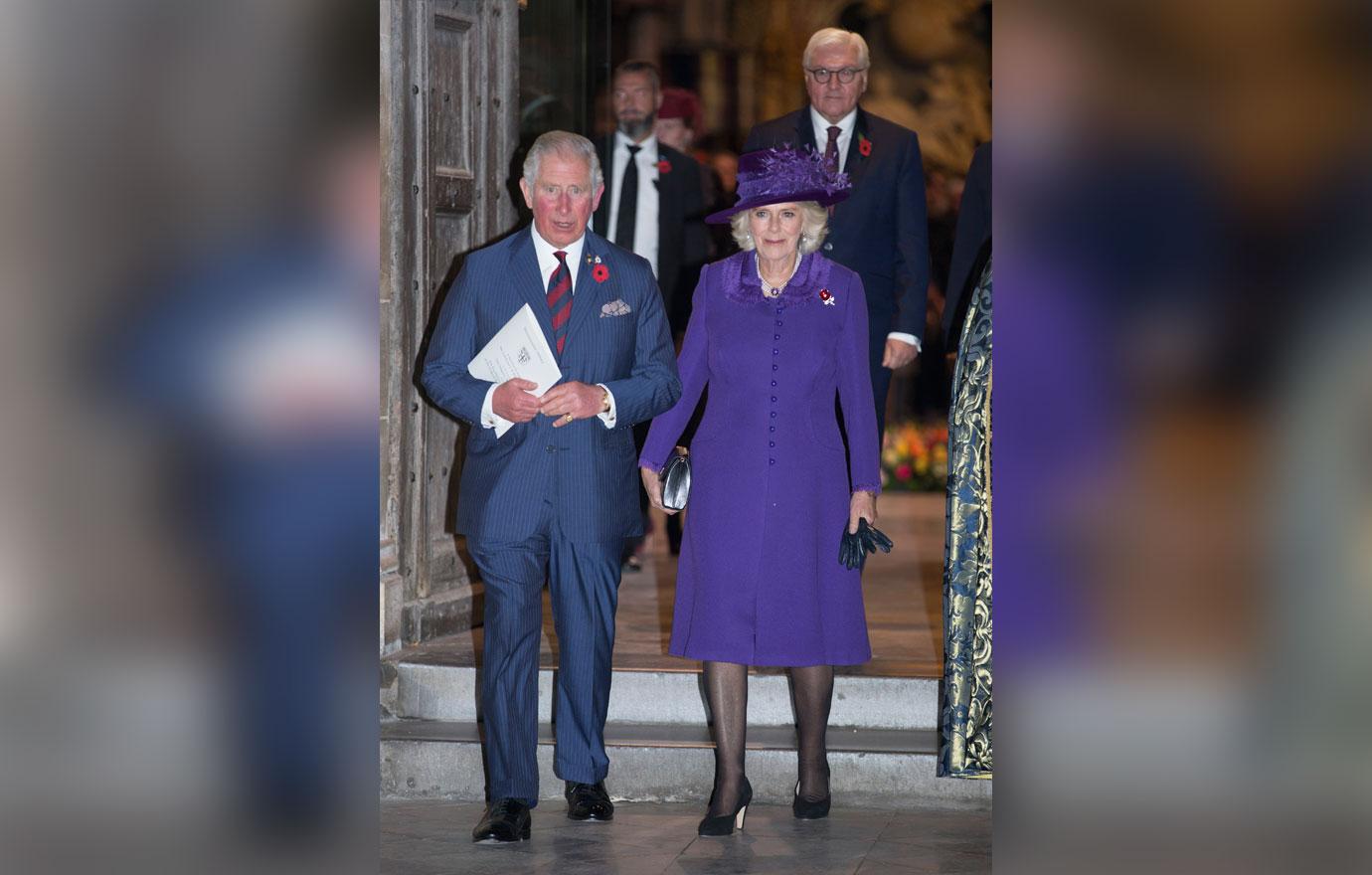 Camilla must have peaked into Queen Elizabeth's wardrobe as she similarly wore a long purple jacket, a purple hat with feathers, and black pumps. In contrast, Prince Charles wore a blue pin-striped suit, with a red and blue tie, and of course the red poppy flower.
Article continues below advertisement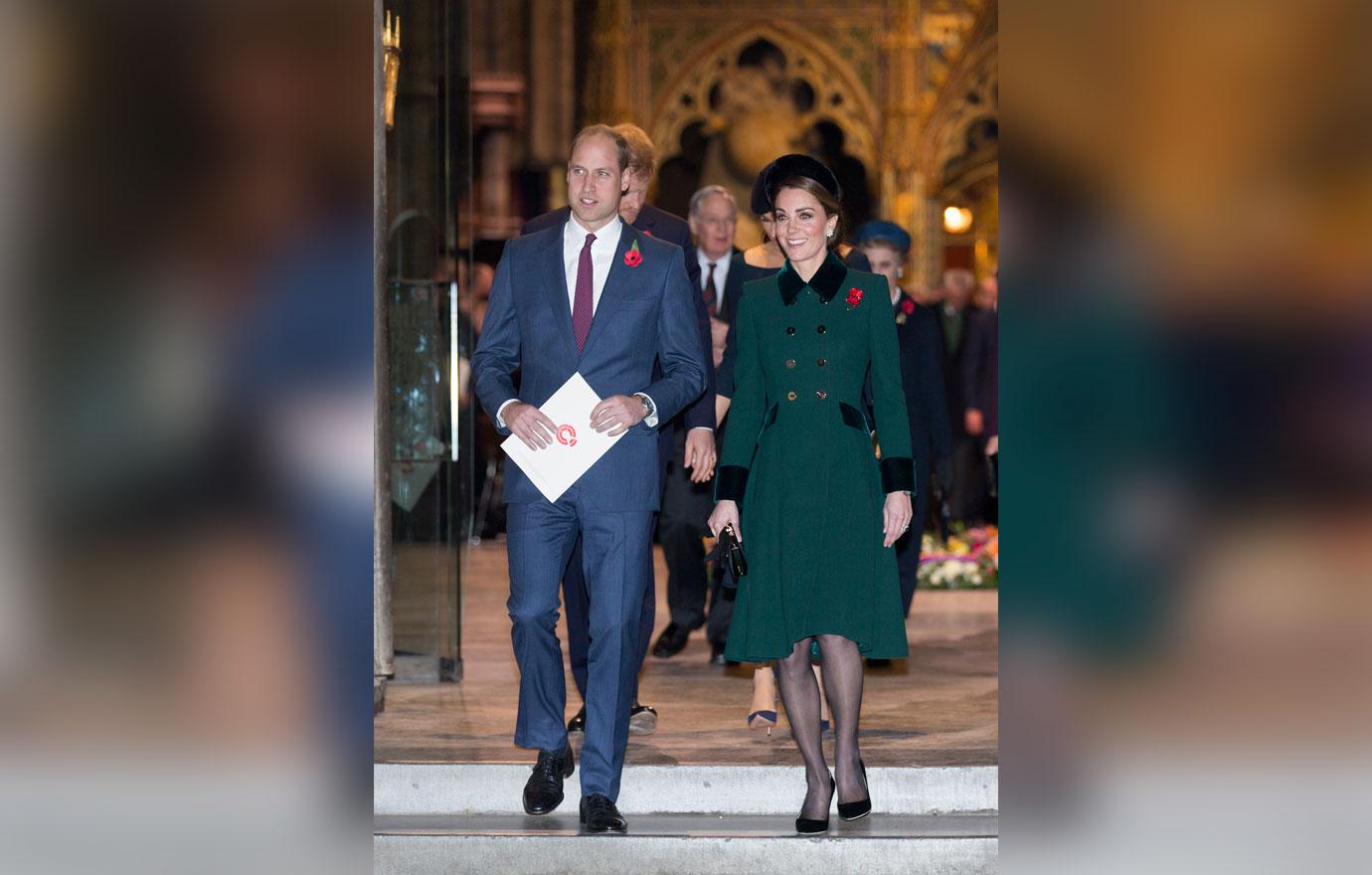 Prince William stepped out in an outfit similar to his father's whereas Kate opted for something a bit more unique. The Duchess of Cambridge, who just gave birth 6-months-ago to Prince Louis, wore an army green peplum jacket with velvet accents.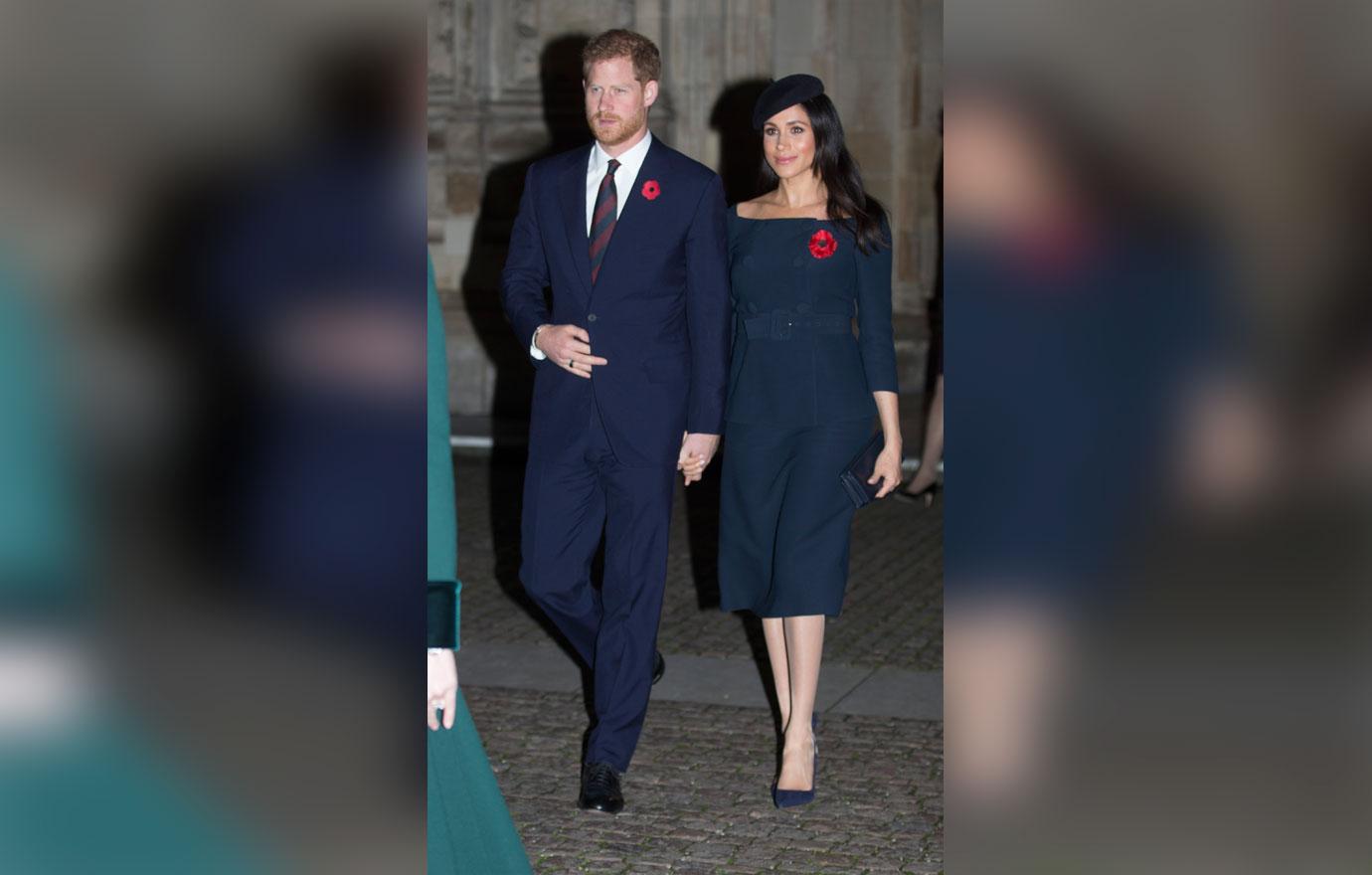 The Duke and Duchess of Sussex arrived in perfect coordination, hand-in-hand. Pregnant Meghan glowed in a navy blue peplum jacket and skirt which concealed her baby bump. Harry, on the other hand, wore a slim-fit navy suit and a red and blue tie like his father.
Article continues below advertisement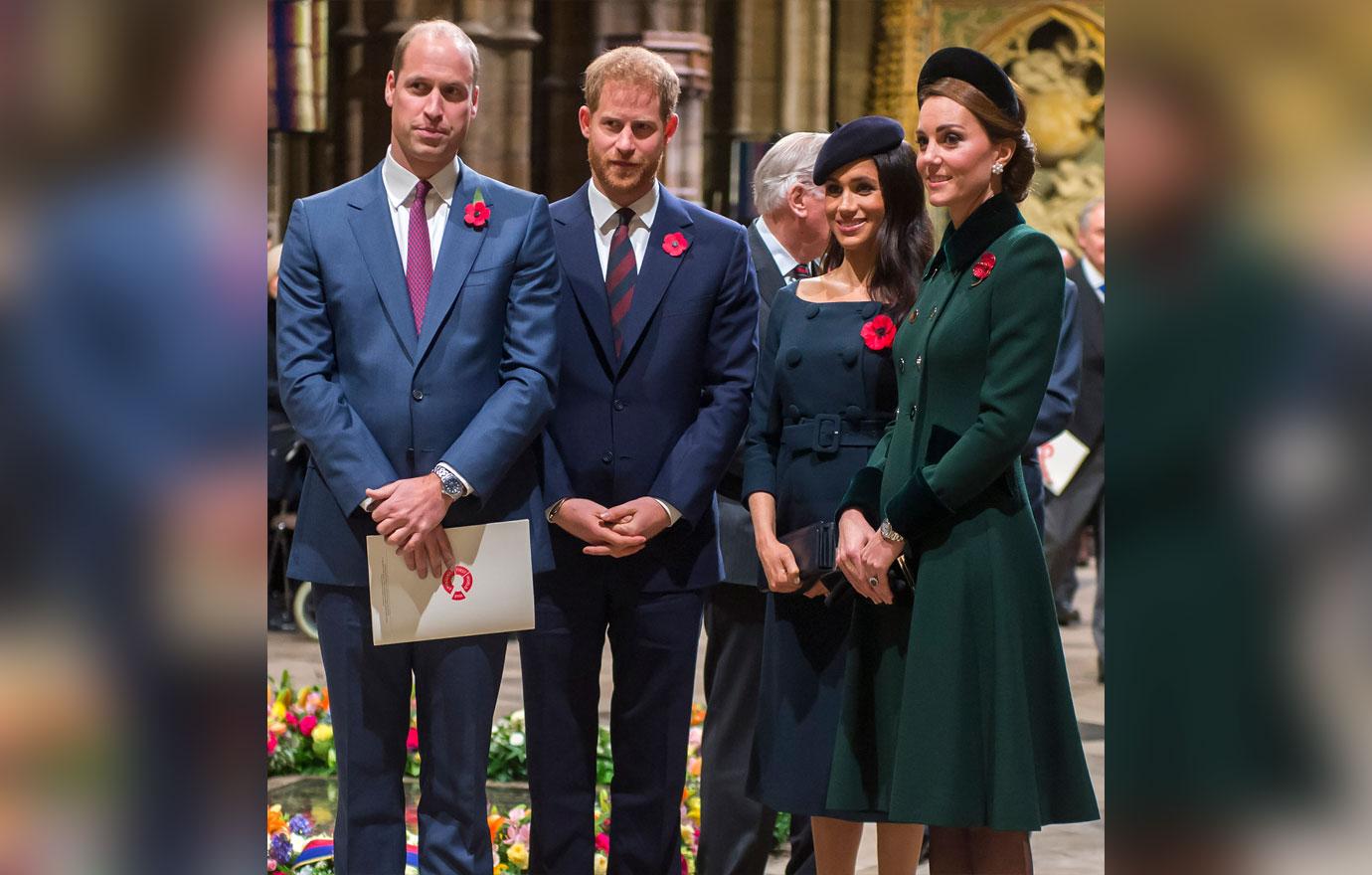 The Royal-in-laws all posed for a picture together to commemorate the 100 years since the Armistice was signed.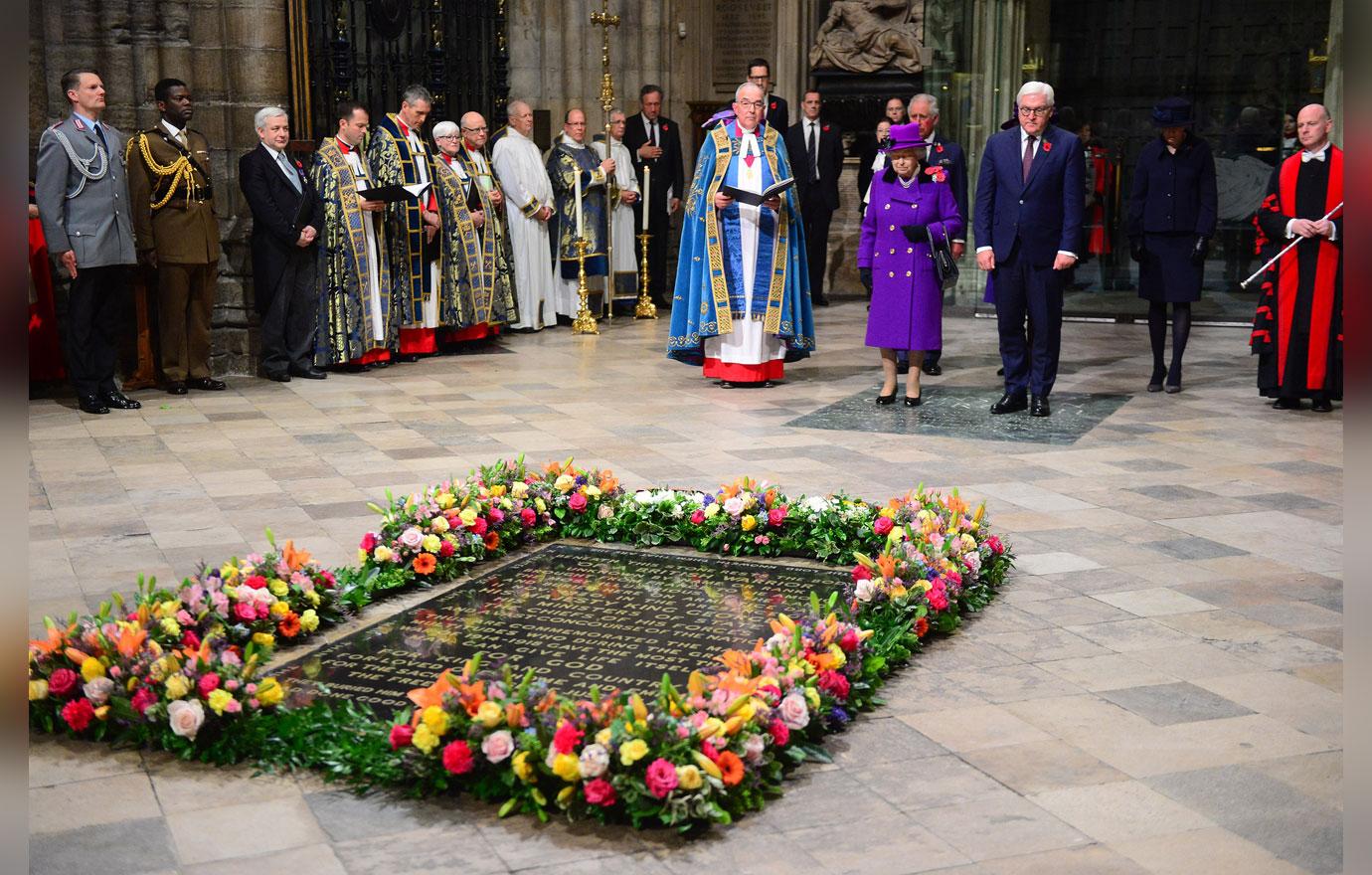 What do you think of the Royal gathering? Sound off in the comments!