PHOTOS
Prince's Final Photos And Health Scandal Exposed After Singer's Tragic Death — Details Of The Legend's Last Days!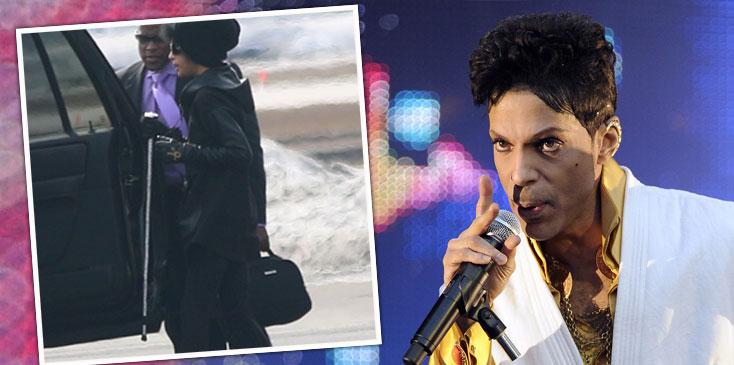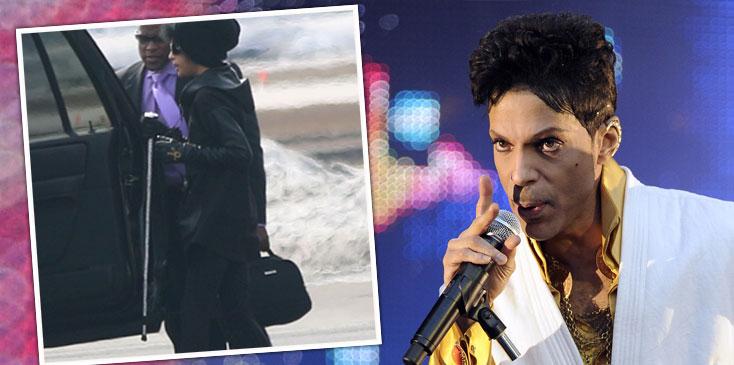 People around the world were shocked to learn of Prince's death on April 21 following the legend's dramatic medical emergency just days before. But as fans, friends and family of Prince offered loving tributes to the singer, the final photos and details of his last days quickly emerged amid the heartbreak over his passing!
Article continues below advertisement
Prince performed for the last time at the Fox Theater in Atlanta, Georgia, on April 14. He had previously cancelled the show due to his battle with the flu.
His final photo was snapped just four days before he was found dead at his Minnesota home, with the singer being seen in the photo riding a bike at his Paisley Park residence.
Article continues below advertisement
The home was the same place he was discovered dead on Thursday morning, with a police report on the singer's death from the Carver County Sheriff's Office revealing he was discovered in an elevator at the home.
"On April 21, 2016 at about 9:43 am, sheriff's deputies responded to a medical call at Paisley Park Studios in Chanhassen," the police report said. "When deputies and medical personnel arrived, they found an unresponsive male adult in the elevator. First responders attempted to provide lifesaving CPR, but were unable to revive the victim. He was pronounced deceased at 10:07 a.m. He has been identified as Prince Rogers Nelson (57) of Chanhassen."
Article continues below advertisement
Prince — whose full name is Prince Rogers Nelson — had been dealing with health issues just a week earlier, with reports surfacing on April 15 that his jet made an emergency landing so that he could be rushed to a hospital. His team later released a statement saying that he was "fine" and was simply suffering from the flu. A rep went on to add that Prince was at home resting in Minnesota following the reported incident.
Prince was extremely protective of his personal life. And a source speaking to People said that the singer did not talk about any of his reported health problems ahead of his death. "He was never a robust guy, let's be honest. He worked hard, and all the time, but if he was ill, he was so incredibly private, you would never be told it, you would never know it," the source said. "He was reclusive. That was Prince. For him, doing anything beyond making music, in the public arena, that was like being stuck with needles. He hated it. His focus was purely on music, always."
Article continues below advertisement
"If he was ill or suffering, that's not something you would reasonably expect to know," the source added. "It's not surprising to me that his death was surprising."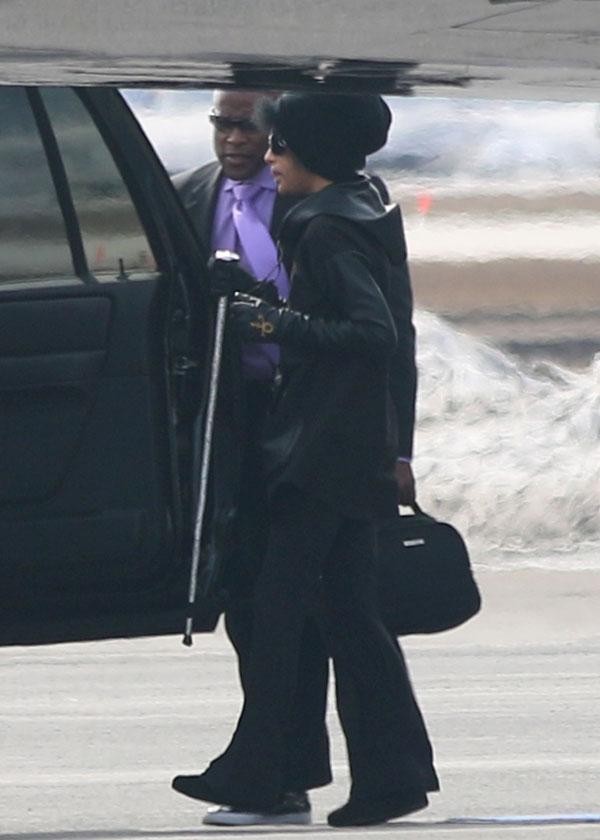 While speaking to RadarOnline.com, Prince's former bodyguard and good friend Wallace Safford said that he also was shocked by the singer's death and rumored health problems. "I've never known Prince ever to be sick," he said.
"Before I worked with him, he was a friend first," Safford said. "I knew Prince when he first came out on tour when he opened up for Rick James. I'm sitting here in front of the TV in shock and awe right now. He will sorely be missed." He added that he felt something was a little off before learning of his friend's passing on April 21. "Today I was at work, and I left work because I just had this knot in my stomach something was wrong," he said. "I didn't know what it was at first. It was almost like me and Prince and an inner spirit connection. We were all like family." What do you think about Prince's tragic death? Tweet us @OKMagazine or let us know in the comments section.