PHOTOS
Spotted! Priscilla Presley Meets A Mystery Man As Lisa Marie's Divorce Battle Wages On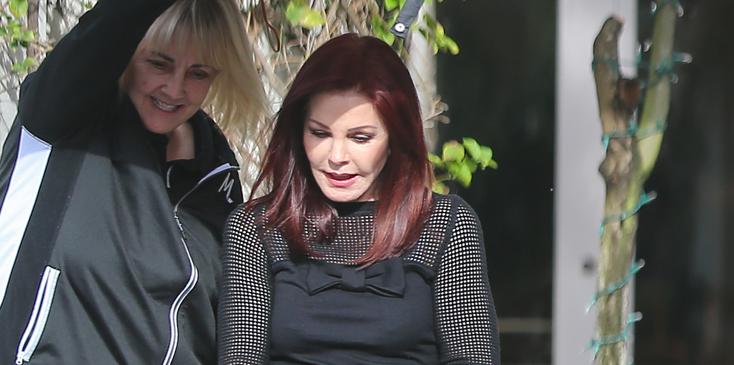 Priscilla Presley is greeted by a mystery man when she arrives at The Wise School in Los Angeles. Priscilla left an hour after arriving carrying a pamphlet with a photo of Elvis Presley, her former husband, on it.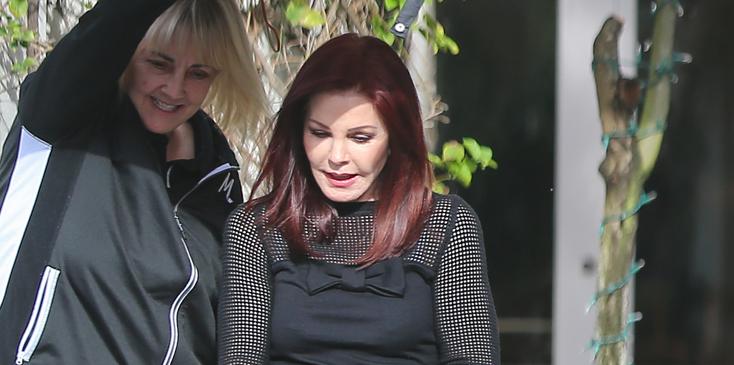 Priscilla Presley adamantly denied claims that her daughter Lisa Marie's children were placed in Child Protective Services amid allegations that hundreds of inappropriate photos were found on their father's home computer. Priscilla actually revealed she is keeping a watchful eye over them, but she is still finding time for herself.
Article continues below advertisement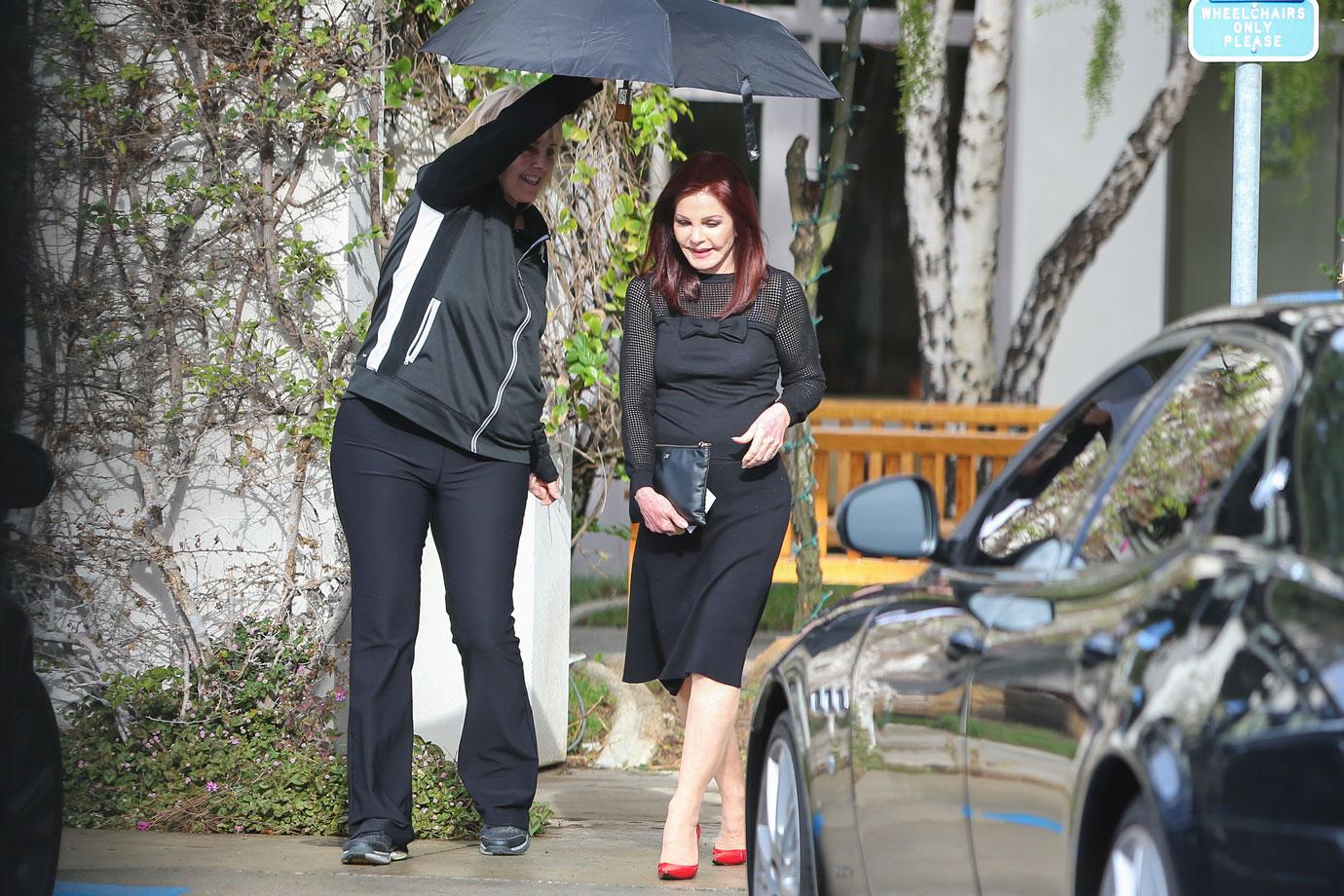 The 71-year-old was spotted in Los Angeles looking demure in all black and her eye-popping red hair.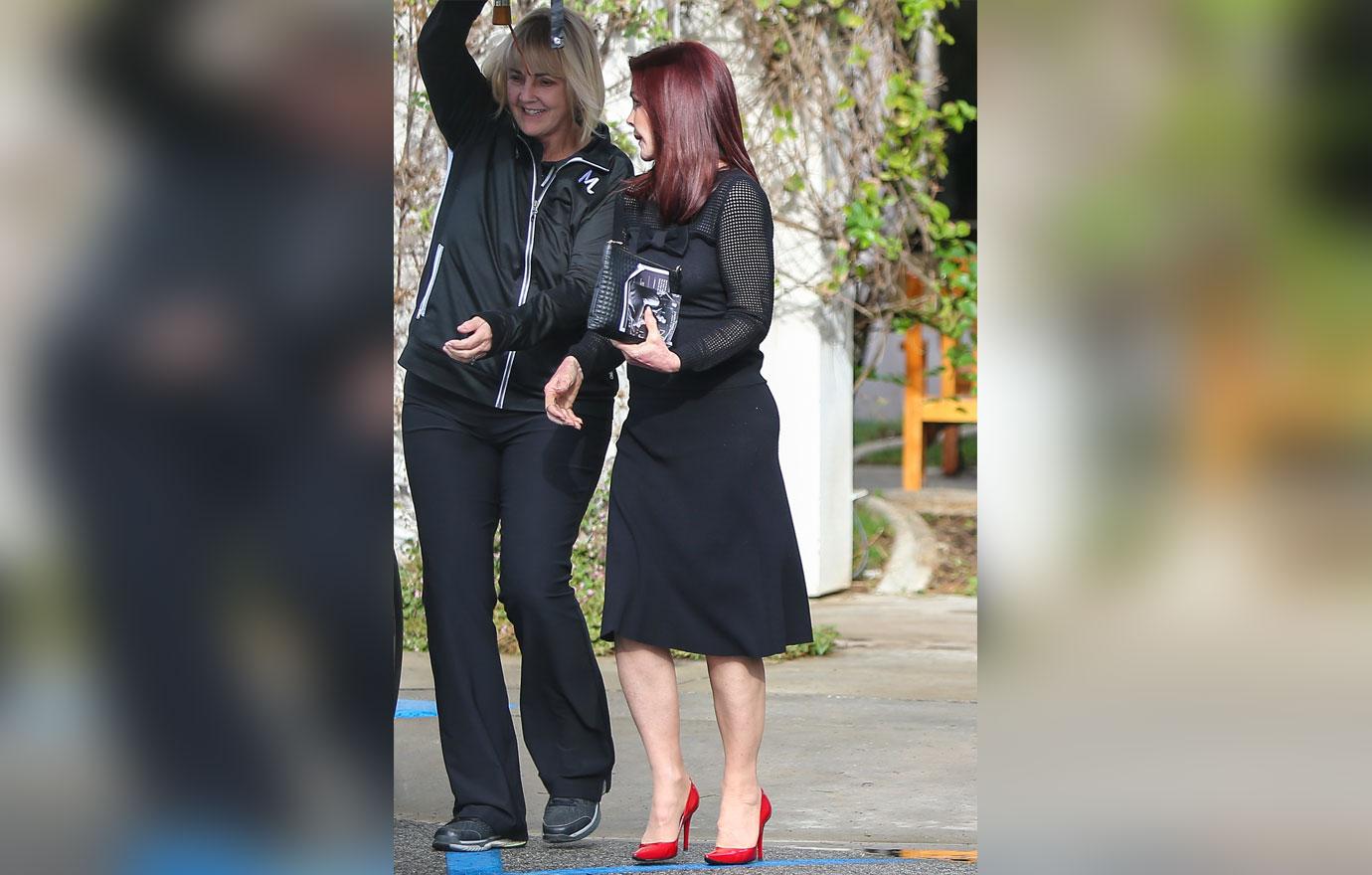 She was headed to The Wise School and met up with a mystery man, who greeted her at the door.
Article continues below advertisement
Screen Shot 2017-02-21 at 10.48.25 AM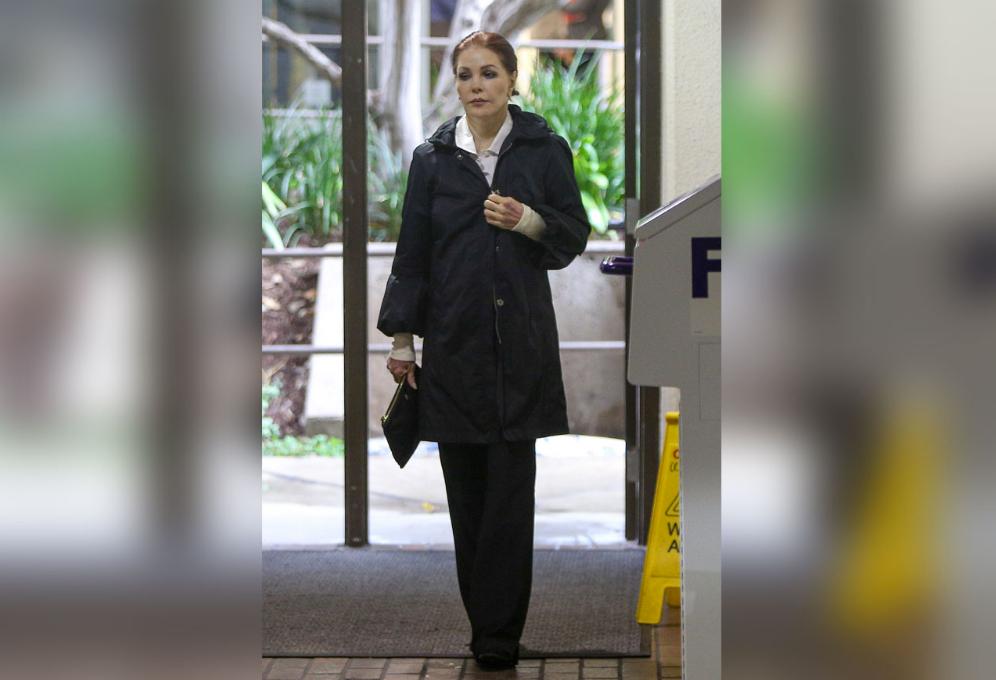 MORE ON:
lisa marie presley
Just hours ago, however, Priscilla was looking less than picture perfect in exclusive pictures obtained from RadarOnline that showed her heading to a hospital. She was dropped off by her assistant, and it is unclear whether or not she was there for any treatment.
Screen Shot 2017-02-21 at 10.47.42 AM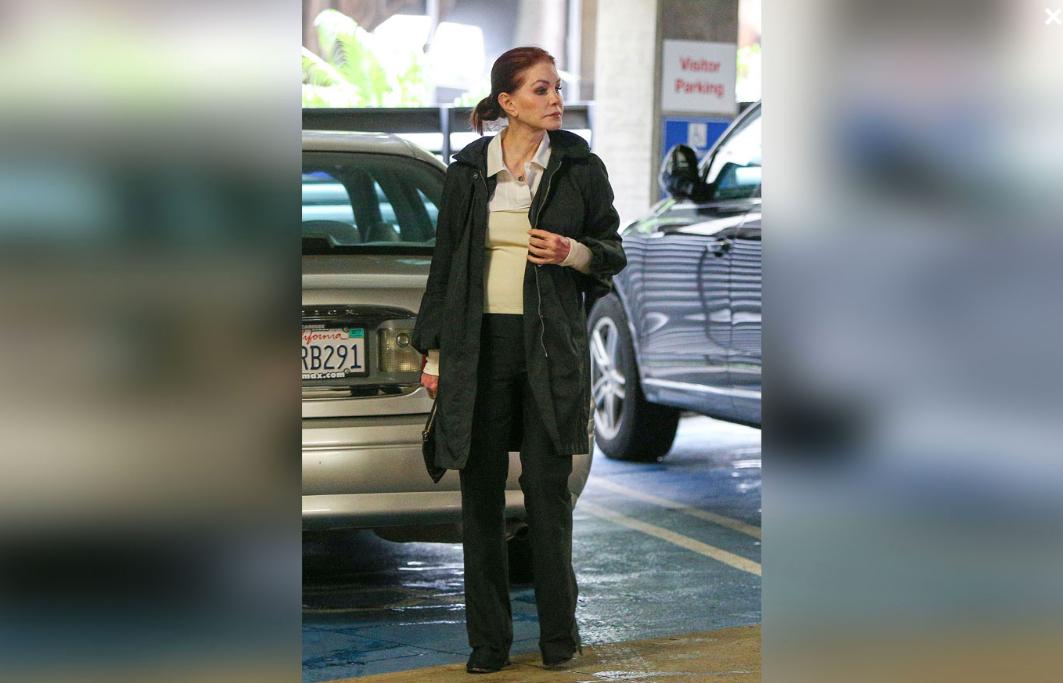 It's likely been a stressful time period for her, after her daughter's latest divorce drama. In court documents, Lisa dropped bombshell allegations against Michael Lockwood.
Article continues below advertisement
Screen Shot 2017-02-21 at 10.47.27 AM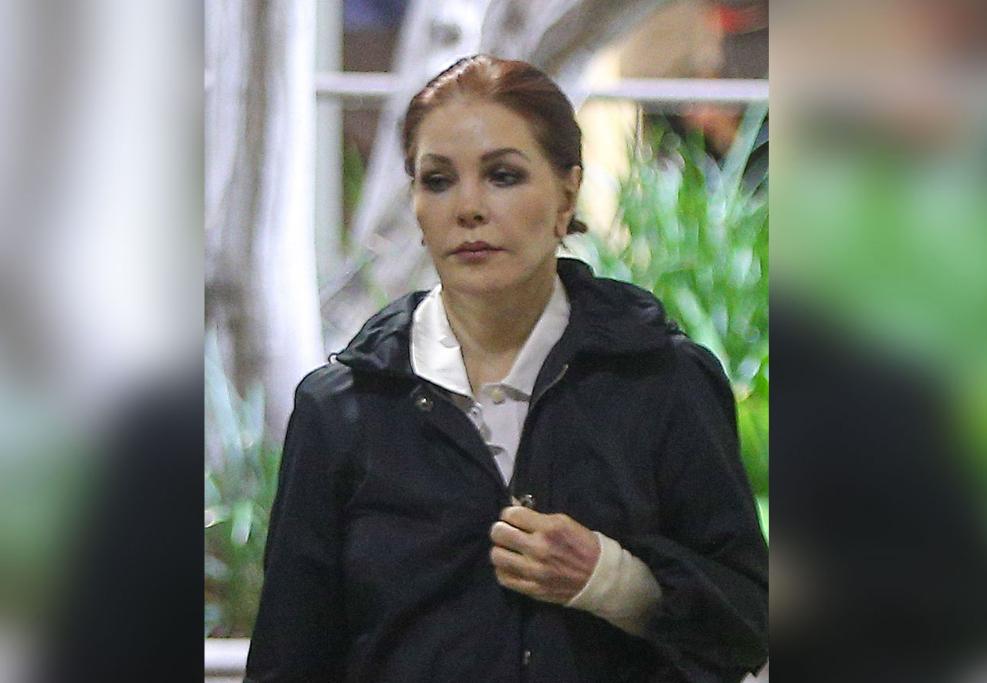 She said, in part, Lisa said, in part in the court docs, "When I discovered the photos on Respondent's computer, and viewed the videos, I was shocked and horrified and sick to my stomach. I had no idea that Respondent had taken these photos. I will refrain from describing the photographs in detail out of respect for the privacy of my family."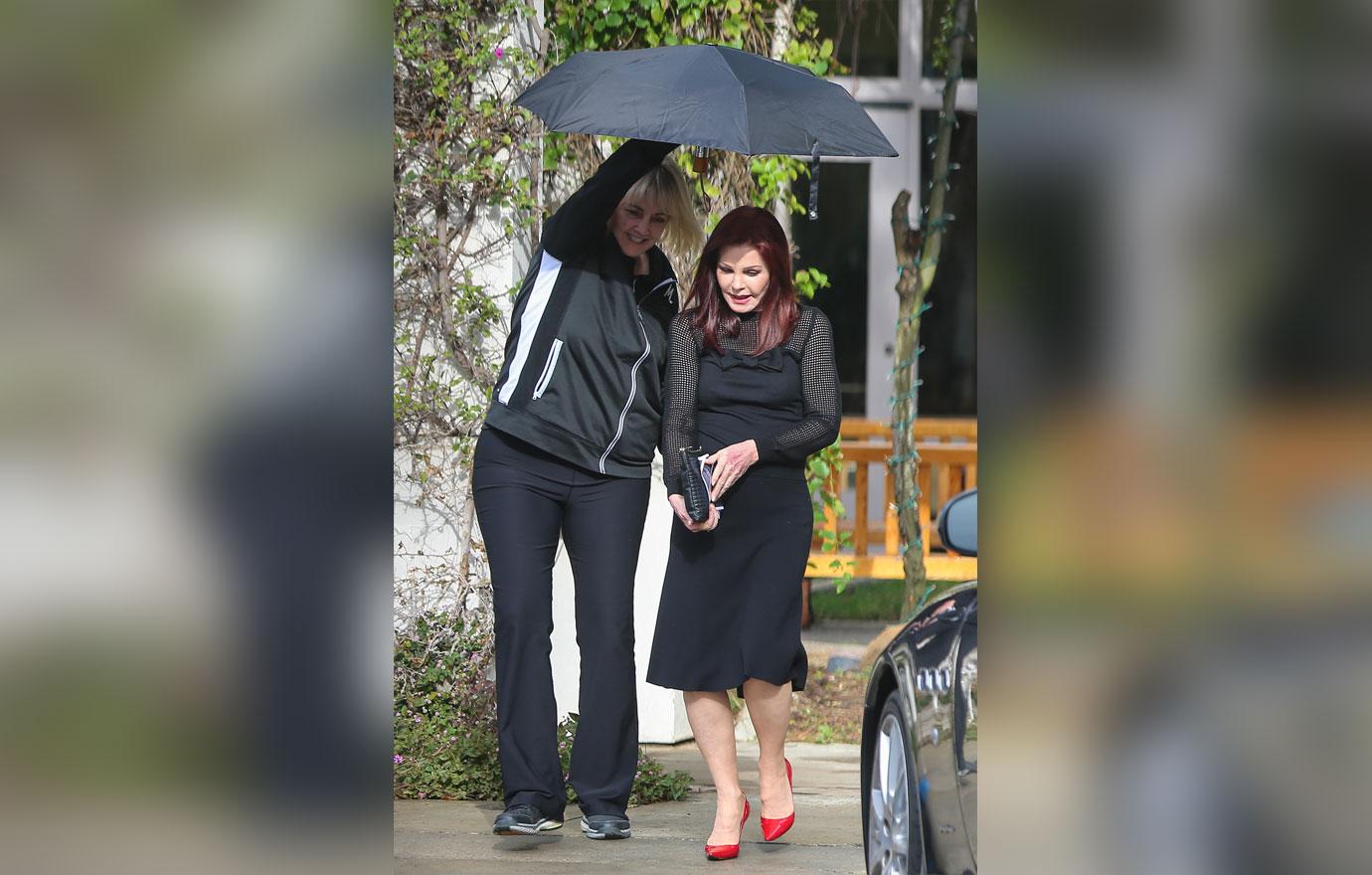 What are your thoughts on Priscilla's latest appearances? Let us know in the comments section.