PHOTOS
R-Patts and Kristen Could Be Dating, Admits Director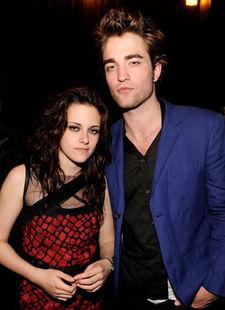 At last! Someone finally admits what we all (think we) know: despite their constant denials, Kristen Stewart and Robert Pattinson could be hooking up.
Although the stars and their pals are sticking to the official line that the pair are just friends, Twilight director Catherine Hardwicke has told E! News that they could indeed be dating.
"I think they have an interesting, wonderful connection, so you know..." Catherine said at the Young Hollywood Awards on June 7.
Article continues below advertisement
But she did back off a little, adding: "What does dating mean? I don't know. I couldn't say."
"People love to talk, so let them have fun talking," Catherine said.
And as OK! reported in the June 15 issue, Kristen and Rob do seem to have been getting even closer lately.
They were recently spotted "cozying up" over a candlelight dinner at Cecconi's in West Hollywood, where they "couldn't keep their eyes off each other."