PHOTOS
Rachel Bloom Barely Covers Up Her Braless Boobs With Pasties At The Skivvies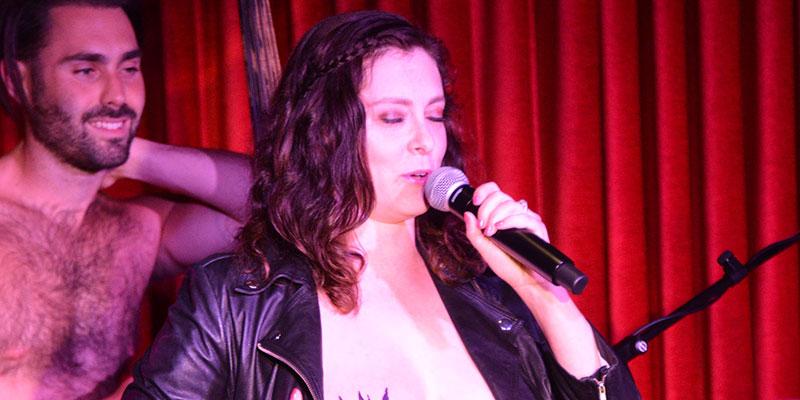 Well, hello Rachel Bloom! If you thought that the actress was just going to cower away after her recent spat with Neil Patrick Harris, you were sorely mistaken. In fact, the actress was spotted shaking her tail feather nearly naked at The Skivvies show on Sunday. You HAVE to see the pics!
Article continues below advertisement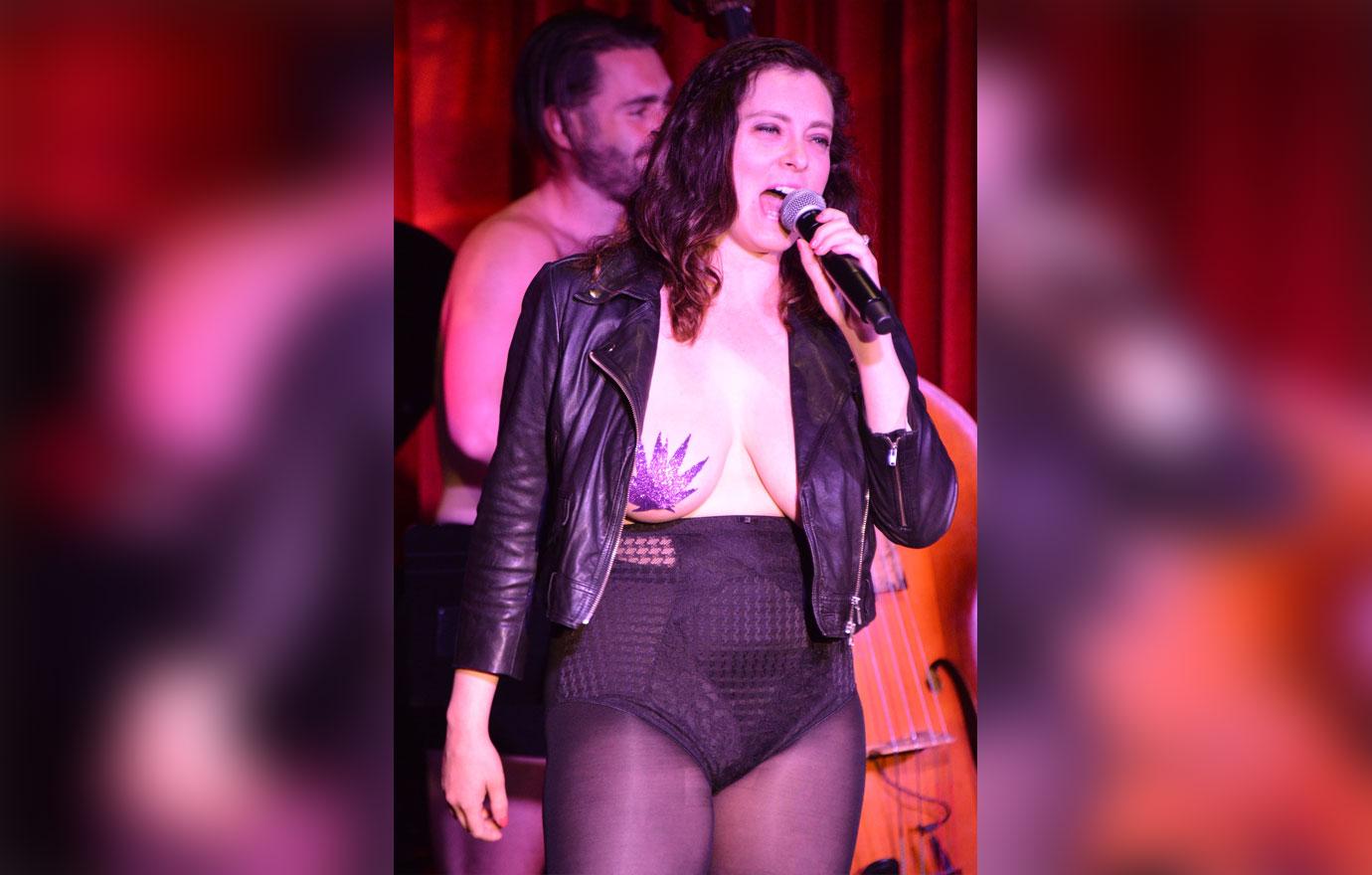 Yup, that's the Crazy Ex-Girlfriend star taking the stage with her bare boobs peaking out from an open black leather crop jacket.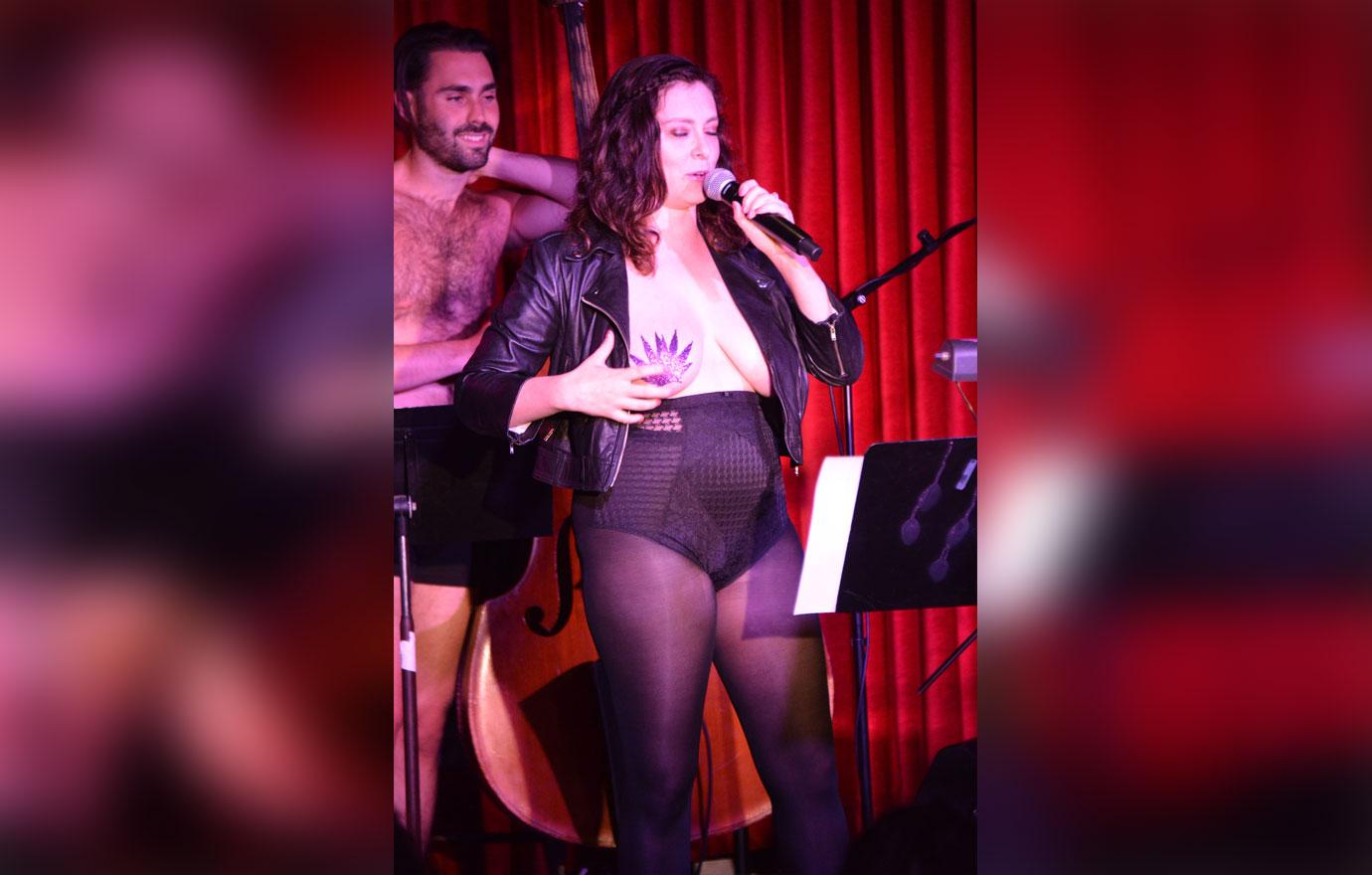 Rachel joined Lauren Molina and Nick Cearley, otherwise known at the burlesque duo The Skivvies, for their Los Angeles show on Sunday.
Article continues below advertisement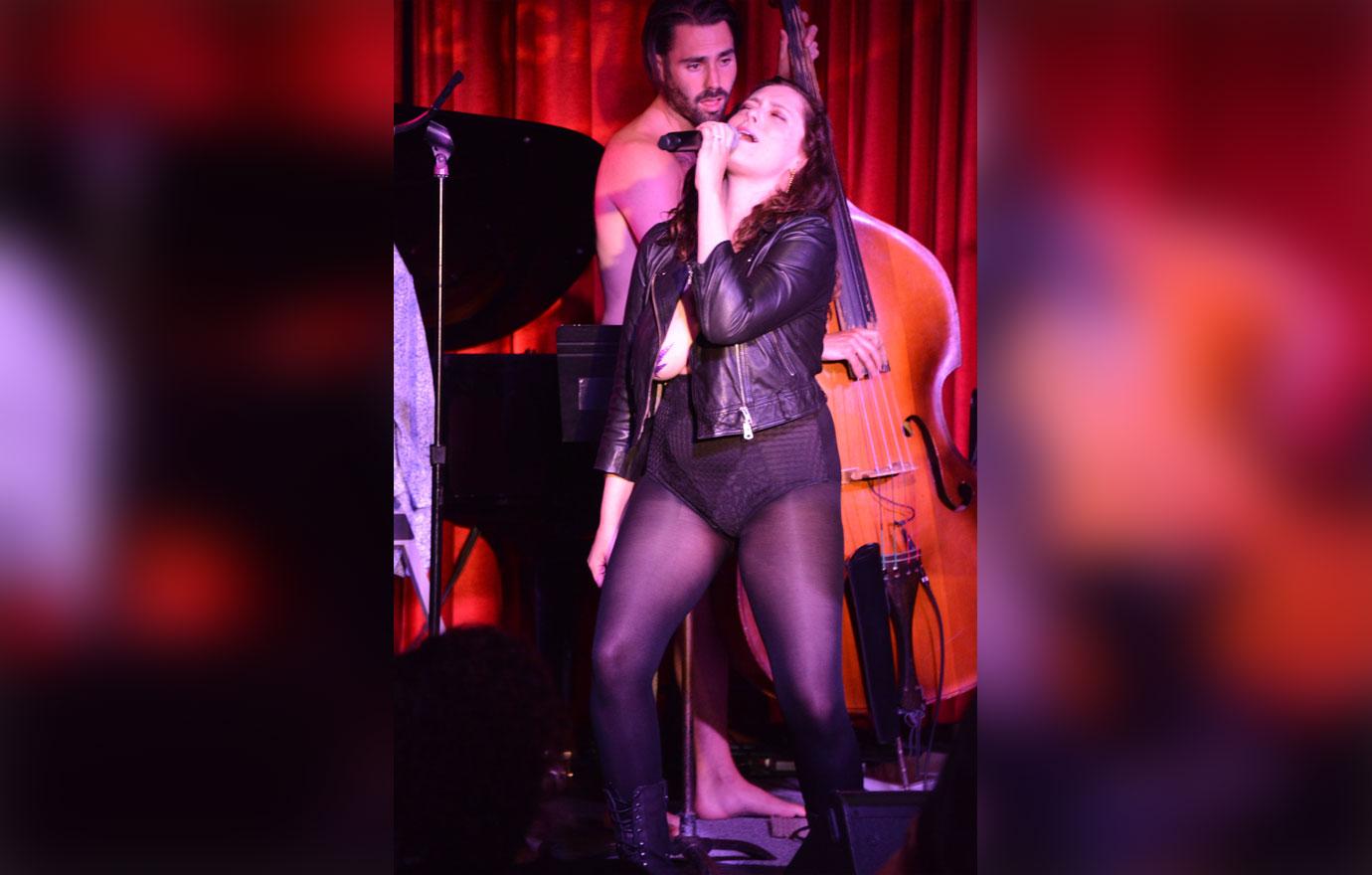 And judging by these pics, she was a fan favorite, completing her look with black pantyhose and a teeny tiny pair of sexy black shorts.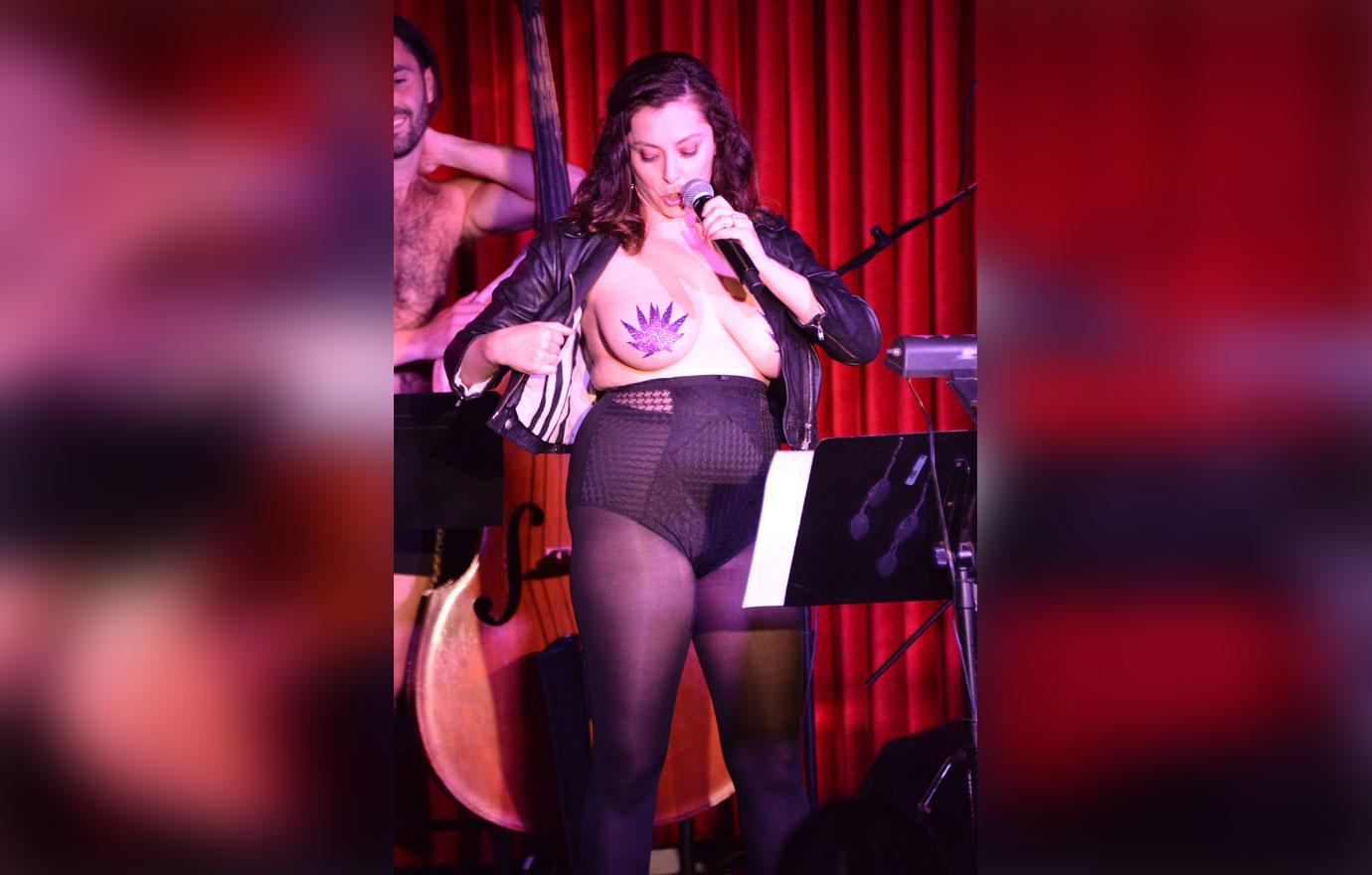 But what fans were most looking at were her breasts, which were just barely covered by sparkly purple pasties. She even gave the audience more of a show as she pulled back her jacket and revealed more of her chest.
Article continues below advertisement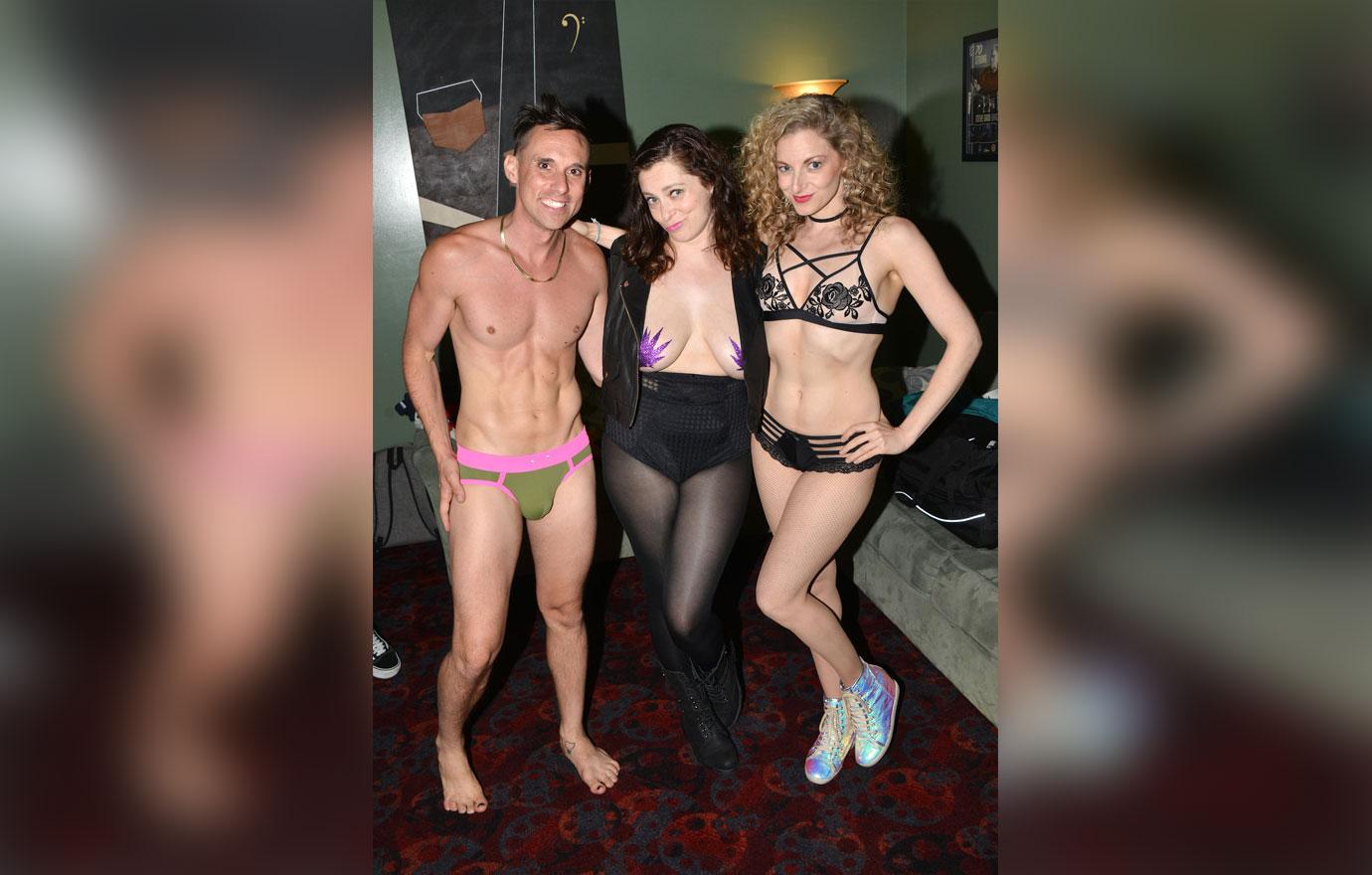 The 31-year-old was later snapped hugging it out with Lauren and Nick after her big sassy debut. The duo posed in nothing but their knickers in solidarity with Rachel.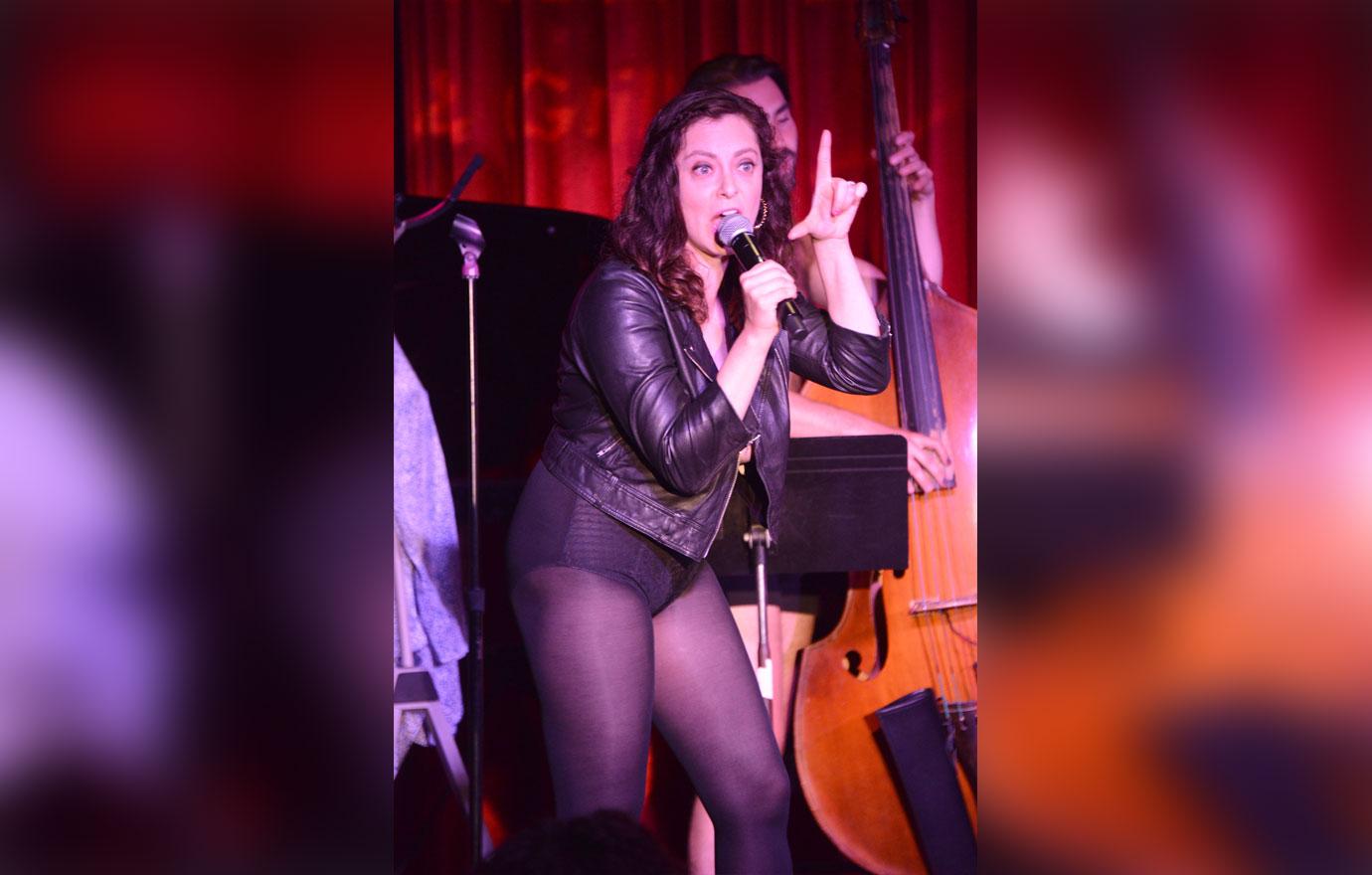 What do you think about Rachel's burlesque debut? Sound off in the comment section!